This post may contain affiliate links.
My husband laughs at my packing. He laughed even harder when I mentioned that I was going to blog about packing for, you see, in the last 4 years of full time travel, of constantly moving on to pastures new, packing anxiety has been my constant companion. I hate packing! I really, really can't stand the stress, it leaves me agitated, confused and wound up. Thankfully I love travelling so much that it don't let it stop me, but still, after all the practise I've had, it's a big issue.
Packing Anxiety is Real, Packing is my Worst Nightmare!
What more can I say? I have to leave myself hours to pack, a full morning for instance, for a job that should take 5 minutes. The worst scenario is trekking, where the majority of our stuff stays in storage and only absolute essentials come along for the hike. Multiply my stress by 3 because I have to make these choices for the kids too. Thankfully, Chef can pack his own stuff.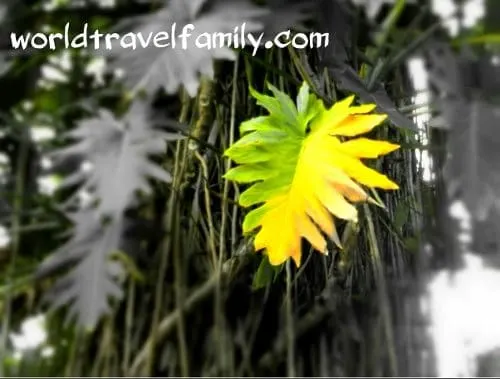 This is what I do, according to him.
Panic for a few weeks, write a list, panic some more, pack. Unpack and put everything all over the bed, panic again, take a few things out, panic again and then pack 5 pairs of jeans and forget my socks.
This is what he does
Leave everything to the last second, grab stuff that's clean and shove it all in a battered old backpack.
I think his method is possibly better, but he doesn't worry about forgetting things and doesn't care what he looks like, ever. I suffer from packing anxiety, a terrible affliction which gives me nightmares and sees me reaching for the gin. I'm not joking, I suffer from intermittent anxiety, but packing anxiety, when it hits, has made me quite unwell. For somebody who loves to travel it's no laughing matter.
Anyway, I've got better at it over the years, I know what I need to take and what can stay at home, and I know the signs of packing anxiety creeping up on me, so here are my tips, born of experience. And breath….
NOTE: I wrote this post months before we set off in 2012, I've chilled out not much since.
This is a very old post that for some reason gets some search traffic. I have little more to say on the subject of packing anxiety, other than, you are not alone and I fully sympathise.
Now I go off on a tangent about packing, but at some point I will fix up this post!
My Best Packing Tips to Ease Packing Anxiety
1. If you forget something you can usually buy it at your destination.
And…breath.
3. Don't forget a first aid kit.
This is where the packing anxiety really kicks in!
I always take Betadine iodine spray, we've used that loads on cuts and grazes and trench foot.
Plasters, dressings, tape and bandages, same.
Medicines for the kids are going to be a worry.
I'm wondering about taking some worming tablets. The kids get worms all the time here in tropical Australia, I'm thinking this will continue around the world as they will invariably continue to play with other children
Nits are a problem here, too. Maybe I should I take nit treatment.
Maybe an antihistamine for reactions to insect bites, stops itching and scratching and allows them to get some sleep.
I'd love to take an antibiotic cream, but it's only available on prescription, for what is called school sores here, a bacterial skin infection that spreads rapidly and is very contagious, it's hard to treat, but Bactroban cream seems to knock it on the head if you treat it early. Again, it's common in the tropics in children. We just had another run in with impetigo or school sores, my least favorite tropical disease, click the link to read all about it.
You see, normal people wouldn't be worrying about all this 6 months before departure, packing anxiety sufferers can't stop thinking about the "what ifs"
4. You can't beat Thailand for children's and men's T shirts.
OK, so no T shirt emergencies.
5. Plastic zip lock bags, oh how I love them!
Take loads. I have one for everything.
Kids underwear,my underwear, kids T shirts, socks, everything.
I like to be able to find stuff, you see.
I bag anything that could possibly leak. Particularly if flying into high altitudes, like Peru. Things seem to explode in the lower pressure, it's happened to us. The ball actually popped out of a roll on antiperspirant.
Extra bags for stinky dirty laundry and wet stuff, too. Plastic bags make me feel much better in general, lots of them.
6. Backpacks are not my friend.
I hate having to rummage about for something that is invariably right at the bottom. For that reason I always prefer a pack that zips open like a conventional travel bag, not a top loader. My husband disagrees, so make your own mind up. Being able to see what's in my pack helps a lot.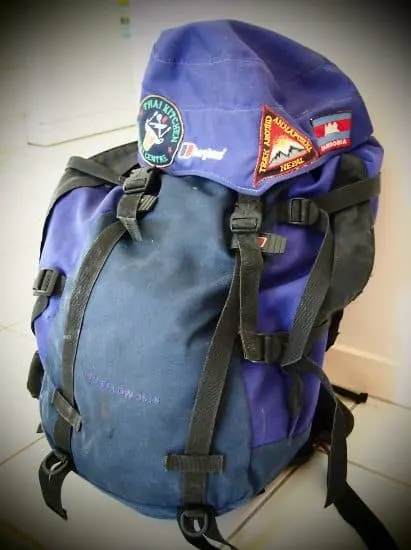 7. I can't live without wet wipes.
I know I can't, I have to take some.
And so it goes on, the thought process, the list writing. A list helps, but then I get anxious about the list. Is it long enough, what did I forget?
That's all I can think of right now, but I'm sure that this list will be added to over the months as the packing anxiety starts to take a grip. I hate packing! Have you got any more packing tips to share? Are you a fellow packing anxiety sufferer? If you want to find out how I get on with the packing nightmare on the countdown to our big family adventure, put your email in the box below. Thanks ever so much!
If you'd like to hire a car during your stay, use this car rental comparison tool to find the best deal!

We also suggest you take a look at this company to get a quote for all kinds of the more tricky adventure or extended travel insurance.

Try Stayz / VRBO for an alternative way to find rentals on homes/apartments/condos in any country!