This post may contain affiliate links.
It's traditional to do a year-end wrap post, so here goes with 2016. This year was a big one for me, it was my 50th on this endlessly fascinating planet. I'd like another 50 years of exploration but I doubt that will happen so I'll just concentrate on sucking all the life out of however many more I'm given and sharing those experiences with you. So 2016, and more, 50 years of learning about myself and the world. This last year has been good, it started rocky as the last throws of hormonal transition shook my world, but by summer 2016 I was coasting along. The whole family is in a very happy place right now and I think that shows to everyone we meet.
A Quick Recap on the Nomadic Family Travel Story
For new readers, briefly, we sold the " stuff", rented out our home, quit work and hit the road with just backpacks in 2013. The kids had already been homeschooled for 2 years at that point. We haven't been home since. That home was in Australia. We've been travelling full time, educating the kids and creating a location independent income ever since. For more, see our About page.
We don't think we're anything special, but we do know that many others are dreaming of the freedom we've created. Our websites and exist to help you with that.
2016 Where We've Been
In 2016 we did the following:
Woke up in Romania on January 1st 2016. It was -18º C. Experiencing a cold winter like that is something everyone should have on their bucket lists.
The kids continued their skiing lessons through January in Romania.
February came and we flew to Dubai for a few days, another desert safari with camel riding was the kids' #1 request.
Sri Lanka, a full month, some work, some personal travel. Luxury hotels and villas to review, a return to Sigiriya and first time visits to remote Jaffna and Anuradhapura's 2000 year old tree. Of course we spent time in Mirissa, Galle and Kandy, old favourites of ours.
Nepal, another full month. This was a big highlight of the year, our return to Kathmandu, a magical ancient place that has held my heart for many years. We never intended on trekking and took no gear with us, but somehow ended up almost at the end of the Everest Base Camp Trek, Chef in his running shoes. D and I stood at Tangboche Monastery looking at that mystical mountain through a break in the clouds. Just wow! Oh, and we met Prince Harry.
Romania, to work and relax while enjoying spring traditions and festivals in Maramures.
Greece. D picked this trip for his 12th birthday because of his obsession with all things ancient history. ( If you haven't got your kids reading Rick Riordan yet, you need to, now! See here). A great trip. Very different to our normal style of travel and amazing food.
Romania again before packing up and heading to London for summer.
Summer of enjoying "home" seeing friends old and new and generally having a great time.
Early Autumn took us to my home country, Wales, for Ironman Tenby. Chef completed the event with a great time and we loved taking a little road trip around West and South Wales, making new friends and visiting favourite places.
More London, because, it's home.
Driving across Europe for the second time this year. I hate it. Unfortunately it's necessary. Sorry, autobahns hold no joy. But we did love our short stays in Czech Republic and Hungary. We can add France, Belgium, Germany, Slovakia and Austria to our "countries visited" list for 2016.
For my birthday in late October , I picked Bangkok. A special hotel and then 6 weeks touring Thailand. Again, some work, a couple of beautiful hotels to review and another Ironman event for Chef. New friends and falling in love with Chiang Mai all over again gave us possibly our best trip to Thailand ever. We've been around 20 times, so that's saying a lot.
Romania again for Christmas and the ski season. A white Christmas, crazy and fascinating local traditions, good friends, good food. Nowhere says Christmas like Romania.
So just a week of 2016 left and we won't be visiting anywhere else. Adding up the countries above,I make it 15 this year and not 1 new one. We keep going back to the countries we love and I make no apology for that.
2017 could possibly involve India, Vietnam, Mexico, Myanmar and Thailand and of course London and Romania. Of those, only 1 new, Myanmar, that visit is long overdue. D wants another ancient history destination for his 13th Birthday, that will probably be Rome as Egypt is sadly a big risk. But who knows what life will throw at us? This year we didn't expect Brexit, that could change life for many of us, we didn't expect Trump and we certainly didn't expect to lose so many talented people. I'm still not over David Bowie. Update : We went to Egypt, find that content by searching our site.
2016 Financially Supporting Ourselves, Money, Blogging and Work
The websites are doing well.
I'm not going to publish financial reports but we are on the cusp of supporting a family of 4 through online income. If we chose to stay put in one cheap destination, say Thailand or Romania, we'd be financially OK, but we like to travel, buy the kids nice things and eat and drink well. To do that we need a little extra in the bank. We have never relied on free accommodation to make our lifestyle viable. We're not big fans of house-sitting or couch-surfing, nor do we accept many promotional offers or press trips, our travels are almost 100% self- funded.
We do accept some hotel and attraction promotions, when they match what we're doing and we think they would sit well on our website and with the kids. We had a lot of fun reviewing and promoting luxury hotels and villas in Thailand and Sri Lanka this year, we'll continue to take on this sort of work in moderation.
Of course passive income is never truly passive, we work hard at keeping the money coming in. I don't have a lot of time to spare as I'm a mum first and the kids are with me 24/7. Chef needs to get more involved this year ( blogging really isn't his thing) or we need to take on paid help to take things to the next level.
But I say that every year!
2016 Homeschooling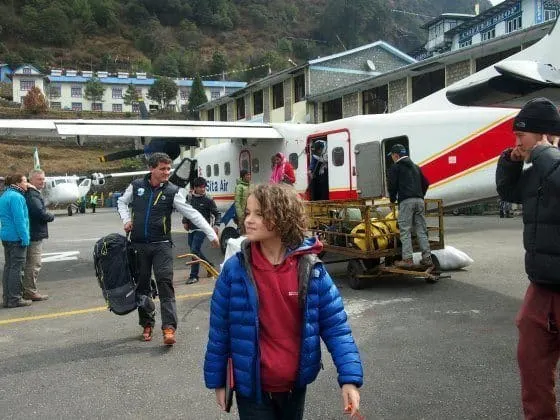 We did some "school" in the form of work books and online courses while we were in one of our home bases . D developed a strong interest in video creation and editing, so we've been helping him pursue that course. At the moment he wants to be a YouTuber, a highly skilled line of work that I think would suit him down to the ground. We have a top-level contact and wonderful friend in that industry who agrees that he has potential, so we're happy for him to run with that. Boo loves his Minecraft Homeschool, so he does modules there often.
What can I say? They see so much, learn so much, I really can't write lists of " what they learned this year". They're bright, sparky, they can read, spell and do maths. That's all the basis they need to go forward in life and find their own paths.
I will tell you that neither of them has ever been drilled in spelling, times tables, phonics, any of the stuff that kids in school endure, but the learning happened anyway. Writing was tricky, neither of them enjoy anything involving a pen, but we're good with that now too. I think I've proved my point.
2016 Friends and Socialisation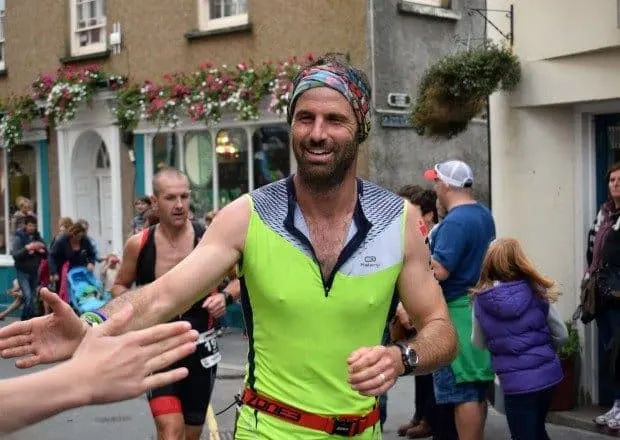 There's been a big shift in the last couple of years. We've all moved on, ditching the old, finding new. It's interesting and it feels good. Some old friends and family were most certainly holding us back.
The boys and we parents have plenty of very good friends spread around the world. We see them often, making special trips to visit. We're in a good place socially but it's taken a while, there was certainly a transition period that came with our new lifestyle.
On Being 50
I love it! I love that I've made it this far and that I'm still fit and able-bodied enough to take a stroll up the Himalayas when I feel like it. I love that my mind is still open to all and every new possibility. I love that I still have relatively young children for a woman my age. I think without them I'd be less active, more inclined to sit and think than to do. I love that they drag me up to date with technology, movies, music, all the things we lose touch with as we get older. I'm glad I don't live in the past as too many do, clinging to the way things were. Likewise, my husband being a decade behind me in age keeps me pushing forward.
This year has been fantastic, truly memorable, and we've done so much. The more you do, the more time stretches. 2016 seems to have lasted forever. I love that I've created a permanent record across 6 websites and I love that my children will maybe read, remember and look back on our life one day. I love that I'm out of the child-bearing years, the hormones weren't fun for a while but now I feel like a woman reborn. I've entered a new chapter. I'm going to make that chapter as action packed and adventure filled as I possibly can. Are you sticking around to age disgracefully with me?
But onward into 2017, let's be thankful we're all still here. Too many people, right across the globe, tragically didn't make it out of 2016 alive. Let's all make 2017 count. What's your dream for this year?
If you'd like to hire a car during your stay, use this car rental comparison tool to find the best deal!

We also suggest you take a look at this company to get a quote for all kinds of the more tricky adventure or extended travel insurance.

Try Stayz / VRBO for an alternative way to find rentals on homes/apartments/condos in any country!