This post may contain affiliate links.
The Dead Sea occupies the lowest position on Earth in the Middle East. Its shores are in the countries of Jordan and Israel in Asia, and yes, you can swim in the Dead Sea from either Israel or Jordan.
The sea's very high salinity makes the human body extra buoyant so you can swim but not sink.
It is very easy to float in the Dead Sea and your body will be higher in the water than in freshwater or seawater of normal salinity, you can then propel yourself with small splash-free strokes.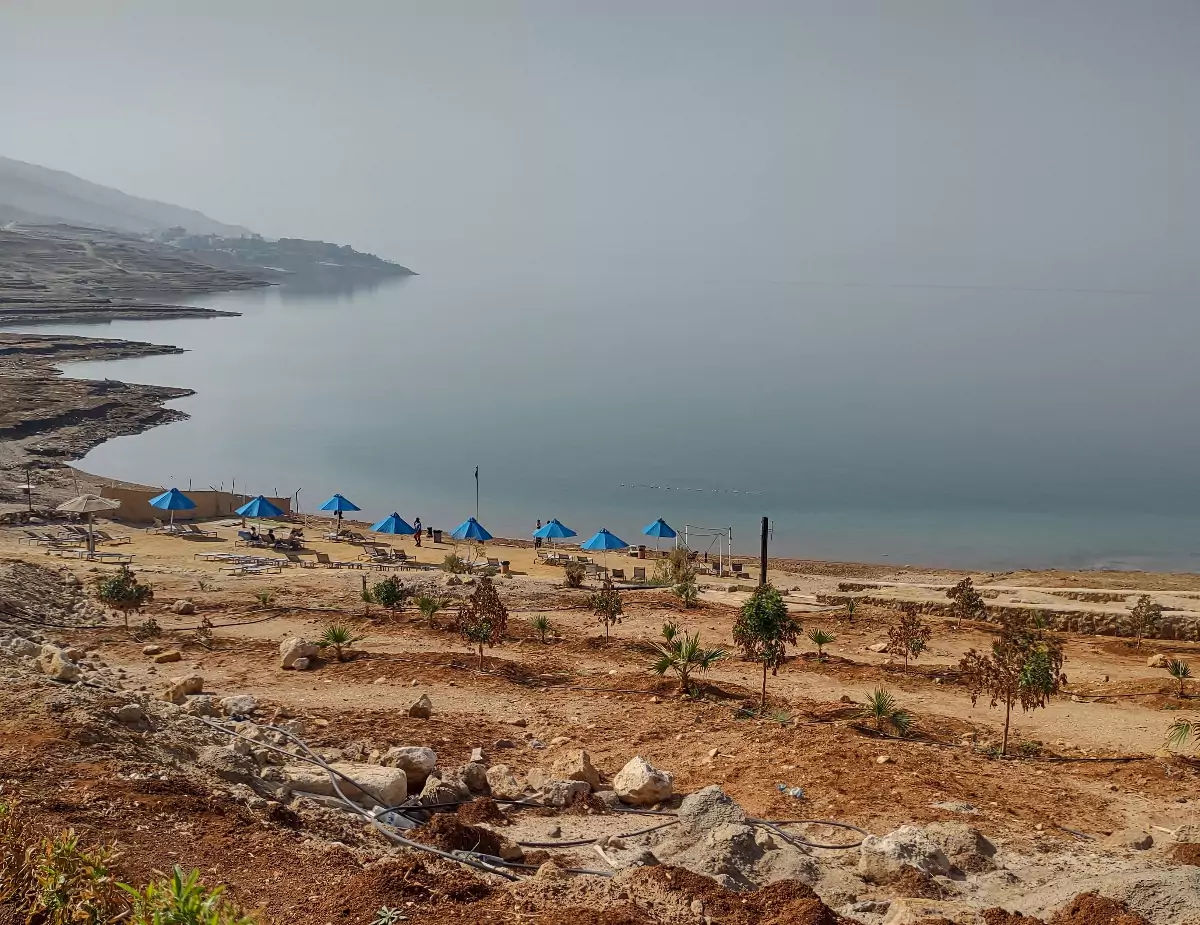 Don't try to do any swimming stroke that requires you to put your face in the water (avoid front crawl, or freestyle, breaststroke and butterfly) a slow paddling swim, without kicking or splashing is the best way to swim in the Dead Sea.
You Can Drown in The Dead Sea
Just because you can't sink in the Dead Sea, doesn't mean you can't drown. People have drowned here.
Drowning in the Dead Sea usually occurs when strong winds or other mishaps flip people over and they are unable to right themselves.
That said you can (and we did) float on your back, front, or side in the Dead Sea.
Why is The Dead Sea Called The Dead Sea
The Dead Sea cannot support aquatic life, fish, or water plants other than some microorganisms. Hence it is a "dead" sea, it has no life.
The Dead Sea is not a sea at all, but a lake fed by the River Jordan, its high salinity makes it a dead, barren, body of water.
The Dead Sea also smells bad, it smells of sulphurous gases, giving it another name, The Stinking Sea.
Humans can, however, swim in the Dead Sea for short periods of time and the practice is actually believed to have heath benefits due to the Dead Sea's high mineral content.
Some of these minerals can be absorbed through the skin.
What To Wear To Swim in The Dead Sea?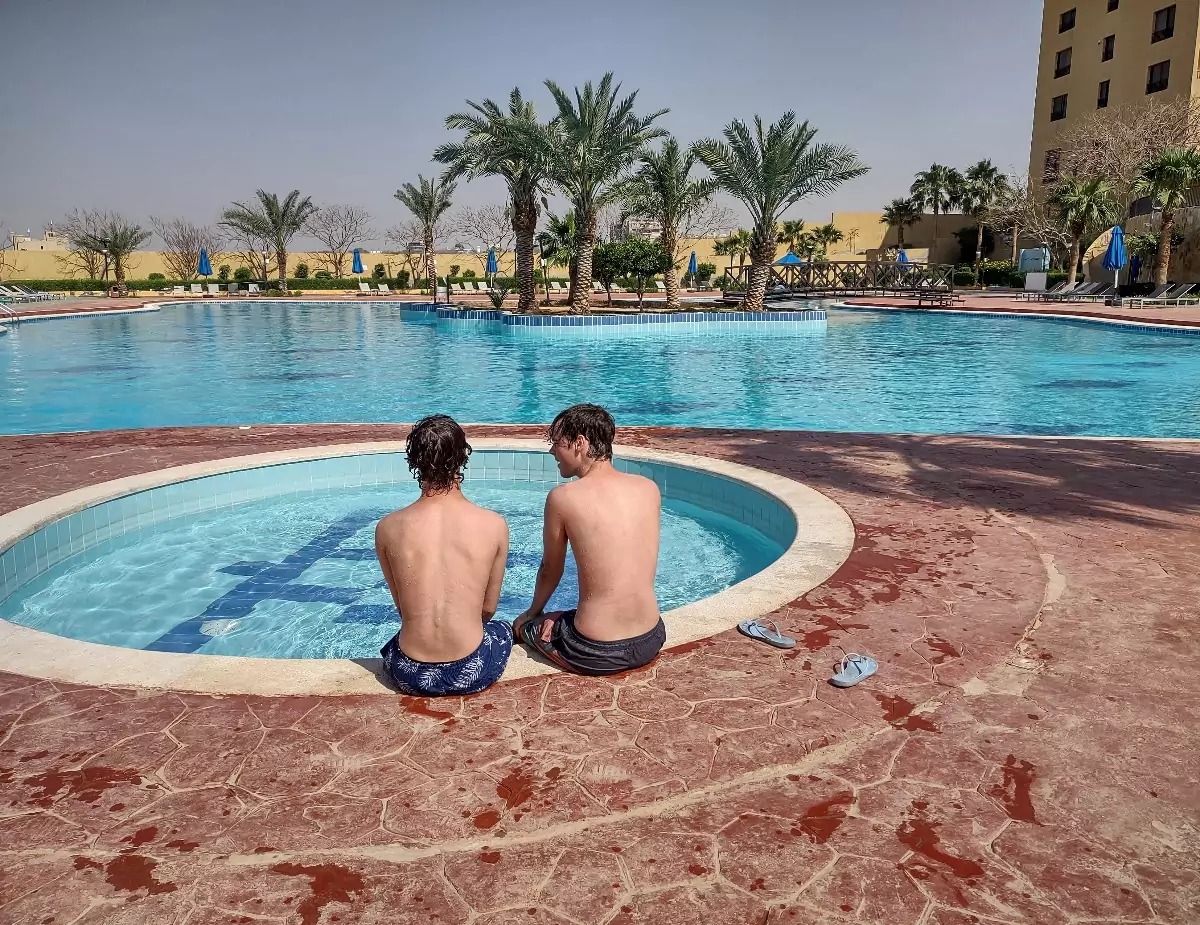 Most people wear regular swimwear to swim in the Dead Sea. Women can wear a swimsuit or bikini, shorts, rashies, modest swimwear, or scuba tights.
I wore sbuba tights, because I always wear scuba tights.
If you plan to take a mud bath, I wouldn't wear your best white bikini, the grey sticky mud is probably difficult to wash out. I let the boys do this, I skipped it. It was just a matter of rubbing mud all over yourself from a bucket.
However, if you are swimming in the Dead Sea from one of the Dead Sea resort hotels, you should check their swimwear requirements for their pools, showers and grounds.
It's a very good idea to wear flip flops or other waterproof washable shoes around the Dead Sea as the sand is very coarse and you will likely have to wash mud and salt off your shoes.
Do be careful with your belongings, my flip flops were stolen at the Dead Sea changing rooms in one of the resort hotels.
Dead Sea Swimming Tips
1. Do not shave any part of your body (legs, face, underarms) before swimming in the Red Sea, any cuts will sting in the hypersaline water.
2. Wear swimwear that you don't mind getting mud on. The mud can be difficult to wash off.
3. Swim from a Dead Sea "beach" where you have access to fresh water showers and there is a lifeguard on duty. People have drowned in the Dead Sea.
4. The Dead Sea water and mud are said to have health benefits, enjoy both and soak up the minerals.
5. Don't stay in the Dead Sea for more than 10 to 15 minutes, the salt will start to dry out your skin.
6. Do not splash and do not put your face or head in the Dead Sea's water
7. There are no sharks, crocodiles, or jellyfish in the Dead Sea, making it a safer place to swim.
8. If you have cuts, abrasions, surgical scars, new tattoos or piercings, or any irritated skin lesion, it's best not to swim in the Dead Sea. Any sore or cut will sting in the salt water.
9. If you plan to take amusing photos, bring a newspaper or other prop with you. You can float on your back and hold a newspaper in the Dead Sea.
10. One person must stay dry until all photos are taken. You can't hold a camera with salty or muddy hands. If you forget to take your fun photos first, take a shower and dry off before touching your phone or camera.
11. If you want to spend a day on a Dead Sea beach, you may swim several times, showering after each immersion, but each single swim should be no more than 10-15 minutes. Also be very careful of the sun, it's very intense around the Dead Sea.
How Long Can You Swim For in The Dead Sea
It is recommended that you don't swim in the Dead Sea for more than 10-15 minutes as the high salinity will dehydrate your skin.
Hotels On The Dead Sea For Swimming
It's normal to swim in the Dead Sea from a large resort hotel, this is what we did. We had to pay for a single day admission to the hotel, which included access to the hotel's changing rooms, pools and Dad Sea "beach".
We also had to pay for a huge buffet lunch at the hotel,
Right alongside the hotel people were swimming from what looked to be a public beach, with a few camels and horses hanging about plus simple shacks for changing.
I think we paid a lot more than we needed to. We had no interest in the hotel, its pool, and the buffet, we simply wanted to see what it was like to swim in the Dead Sea. This hotel access was presented to us as the only option.
If I was to go again I'd look into cheaper options and the day trips below. Our hotel owner in Amman, who arranged this trip for us, told us it "was not safe" to swim outside these hotels.
Another alternative would be to stay overnight in one of these hotels, but they really are in the middle of a wilderness, there's nothing much to see or do nearby.
It would be a very good idea to see the Dead Sea on your way to Petra, I wish we had realised this, instead, we booked a trip from Amman and visited Mount Nebo (Where Moses was shown the Promised Land), and Madaba, for the Madaba Mosaic Map, on the same day.
It was a good day, we enjoyed it, but I think there are better, and undoubtedly cheaper, ways to see the highlights of Jordan.
Hotels Near The Dead Sea
We found a few hotel options below.
The Movenpick Dead Sea Resort and Spa at Sowayma is close to the beach, just 1.8 km. These hotels should provide a shuttle vehicle down to the water.
For a more budget-friendly apartment stay (room for a family) near the Dead Sea, try here. This place has a washing machine!
Day Trips To The Dead Sea to Swim
You can book tours to the Dead Sea, in advance, online. I really with we'd done this because booking private drivers left us at the mercy of various rip-offs.
If you book online you have more guarantees and can compare prices. These tours are not cheap.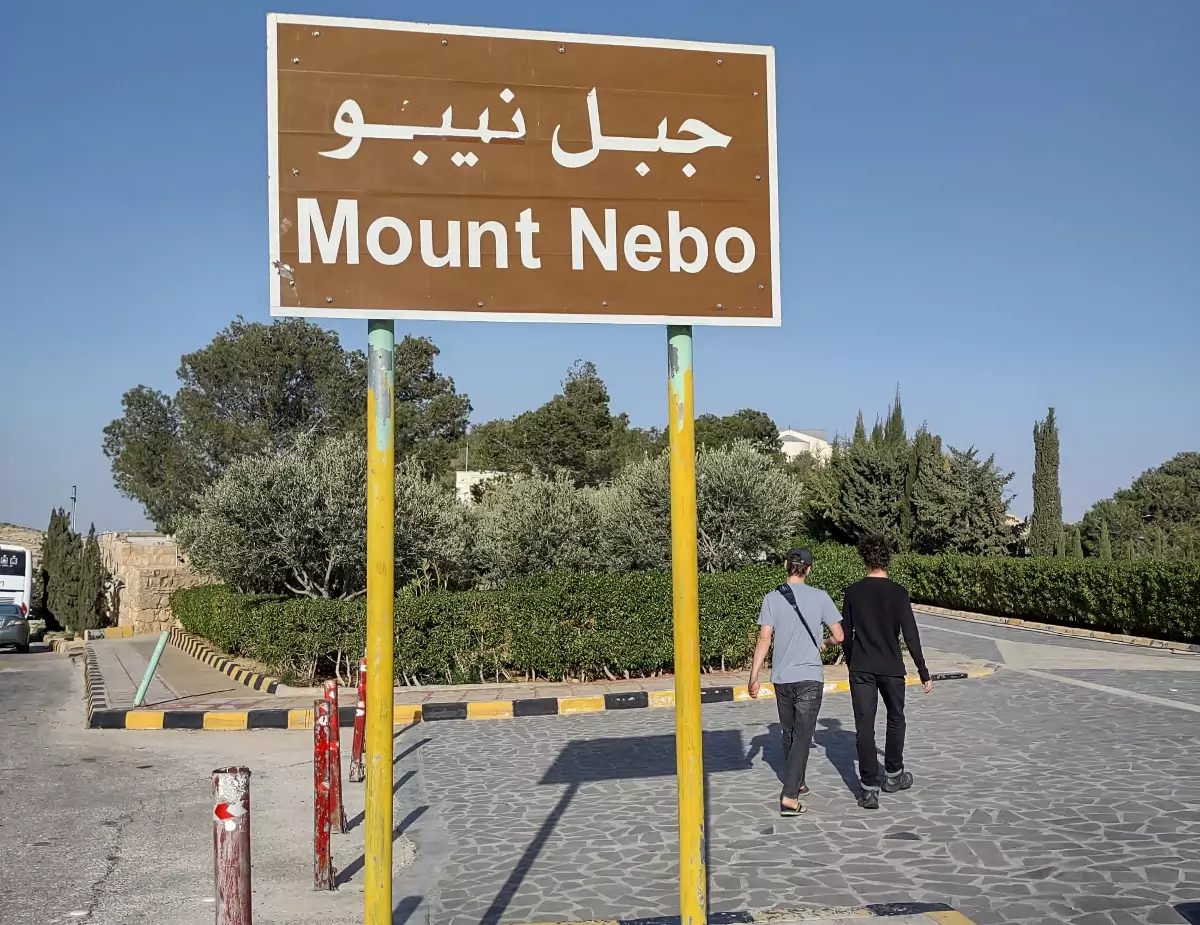 Book a one day tour to The Dead Sea, from Amman (includes Mt Nebo, etc.) here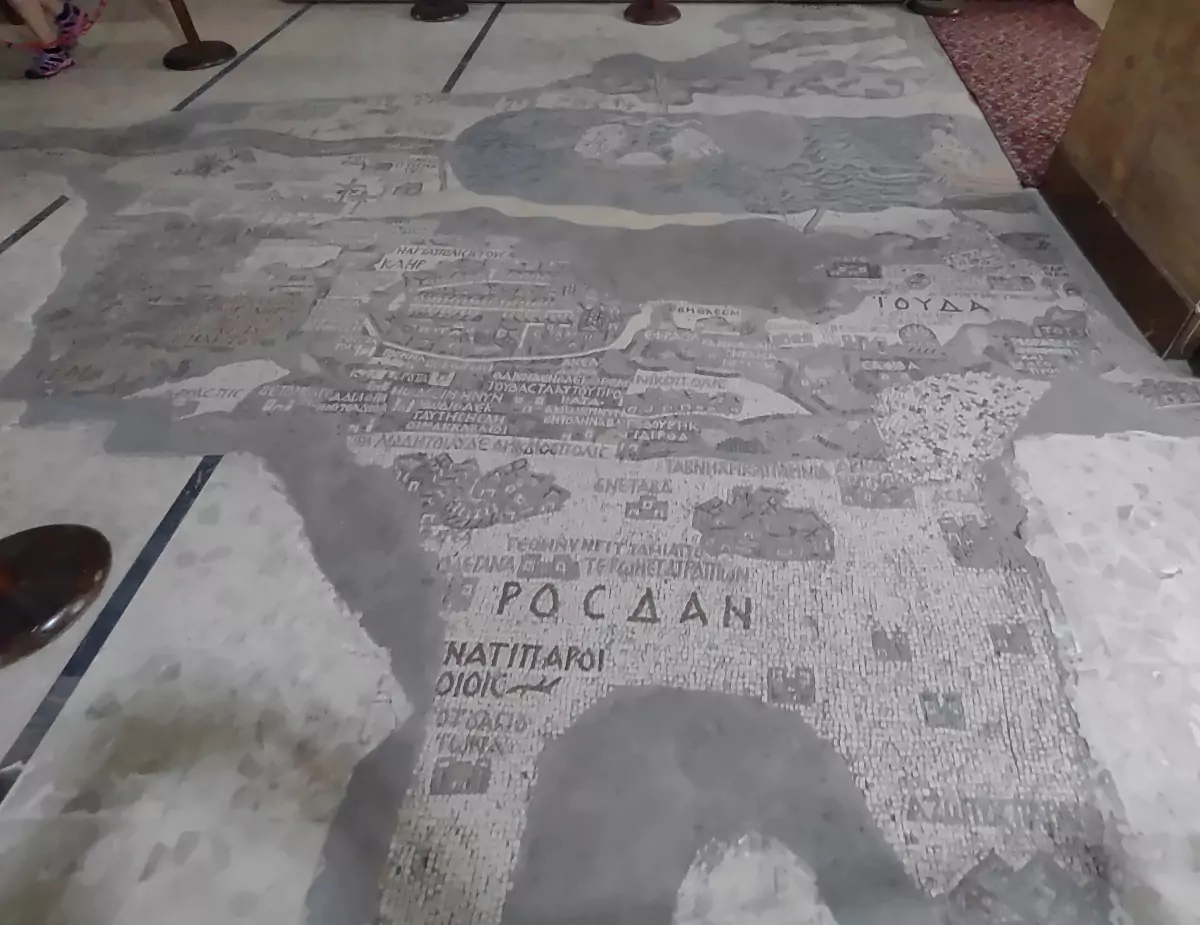 Book a multi-day tour to include The Dead Sea and Wadi Rum (you must stay overnight in Wadi Rum to experience it.)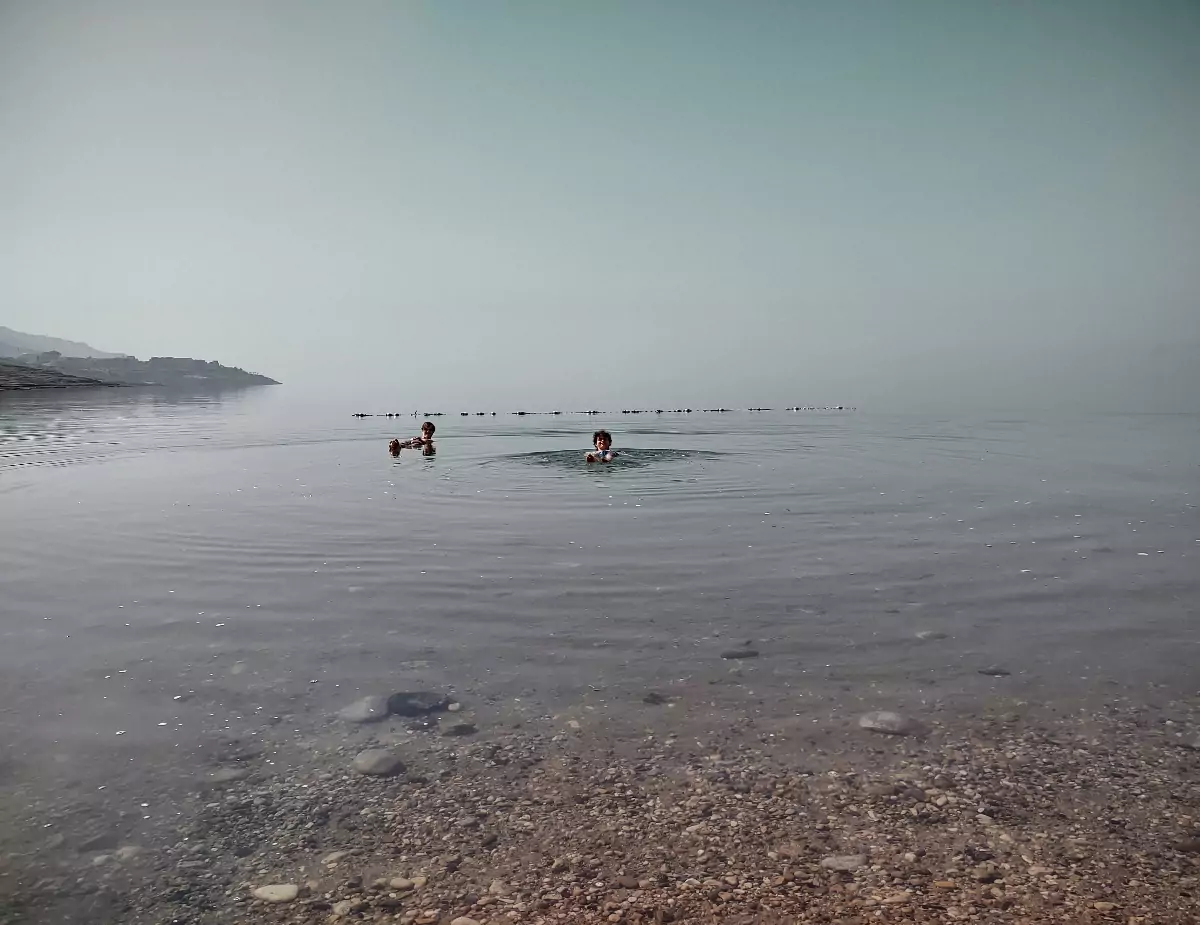 One other tour I want to recommend to you is this Amman food tour, it was fabulous and really helped us get our bearings in Amman. Again, its not cheap. Jummana is a fantastic female guide.
Where is The Dead Sea?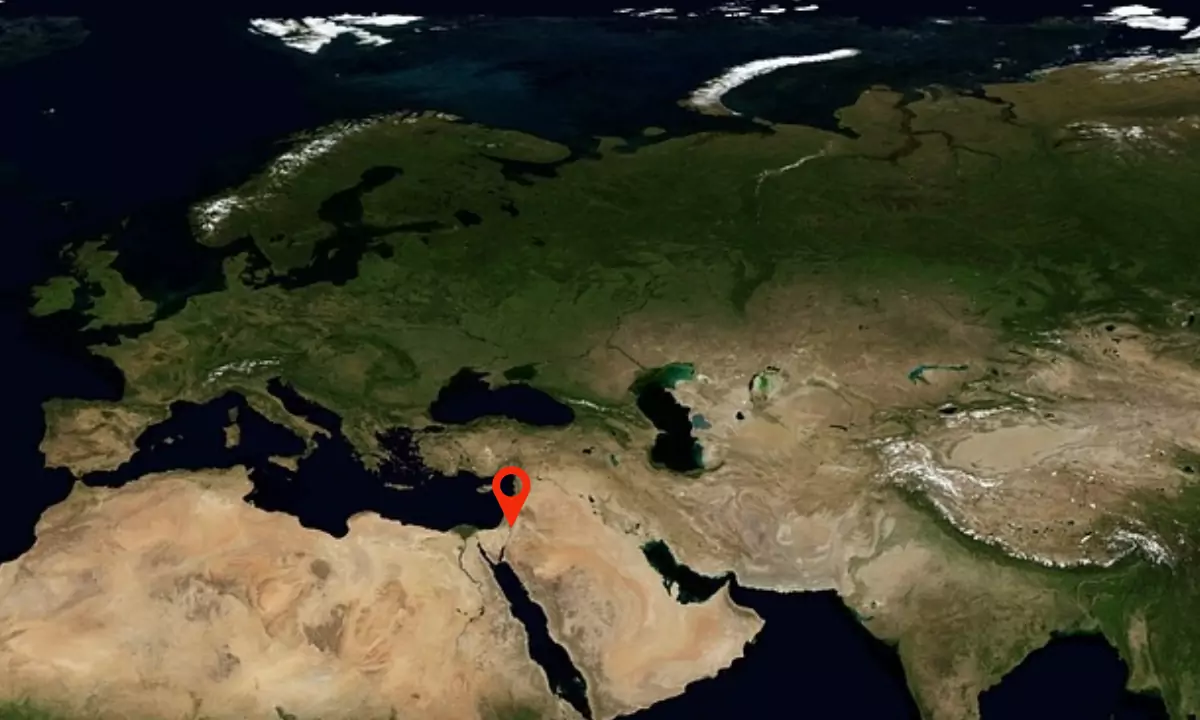 The location of the Dead Sea is Marked on our map below, we also marked other places of interest in Jordan to show it's relative position.
As you can see, the main sites in Jordan are spread out, north to south, and we did a lot of hours in the car on our 10 day itinerary.
As always, we stayed flexible, which turned out to be a very good idea as one of had flu when we were there.
If you'd like to read a full trip report of our family trip to Jordan, click through. If we can help you more, just ask in the comments. Can you share to Pinterest, Facebook, Twitter? Every little helps us keep afloat. (Did you see what I did there?) Your support is very much needed these days.
If you'd like to hire a car during your stay, use this car rental comparison tool to find the best deal!

We also suggest you take a look at this company to get a quote for all kinds of the more tricky adventure or extended travel insurance.

Try Stayz / VRBO for an alternative way to find rentals on homes/apartments/condos in any country!