This post may contain affiliate links.
Here at World Travel Family we're converts to Ripley's Believe it or Not and Ripley's London was a big hit with us all. You can book your Ripley's London tickets and find out more about their dozens of global sites here.
(link opens in new tab)
We ventured into our first Ripley's Odditorium in freezing New York City in January last year. I'll be honest, we only went in to escape the cold.
Ripley's took me by surprise, it wasn't the freak show I'd expected at all, it was interesting, unusual and downright educational. Ripley was a traveller, like us, he collected the odd and the interesting from around the world and shared them with the public.
It sounds a bit like what we do, don't you think?
We followed up that visit with buying the book, the kids have poured over it, reading it cover to cover while we've been un-travelling in London. We like it so much it made it onto our Christmas Gifts Ideas post.
Ripley's Believe It or Not London
EDIT: We think the London Ripley's may have closed down now, but we're not 100% certain. You'll need to investigate.
Where is Ripley's London and How to Get There
The London Ripley's stands squarely on Piccadilly Circus, an iconic central London location, so finding the Odditorium is very easy.
Piccadilly Circus has its own tube station ( Picadilly and Bakerloo lines connect here) or you can easily walk fom Oxford Circus, Regent St and Covent Garden. Central London is small, it's very easy to get about on foot, particularly in the West End.
If you are looking for a hotel in London, start your search here.
What To Expect at Ripley's London
We had a ball at Ripley's, my boys, at 8 and 10 loved the experience, as did I. It is similar to the New York site, but different, the London version , we think, is more modern,bigger and better.
We were guests of Ripley's on this trip, but all views, as always, are 100% our own.
The only part of Ripley's that I don't enjoy is the torture implements and methods, I always hurry the boys through that part as it's a little grisly. This section is a tiny component of the exhibition as a whole, you're not missing much by skipping through it. It may be worth knowing that I haven't taken my kids to the London Dungeons or Tombs, just for comparison.
So what can you expect to find at Ripley's?
Art
Art in all shapes and forms, Michael Jackson in gummy bears, Princess Diana in fluff, an artwork made from toast, it's all art and part of children's awakening as to what creativity can mean.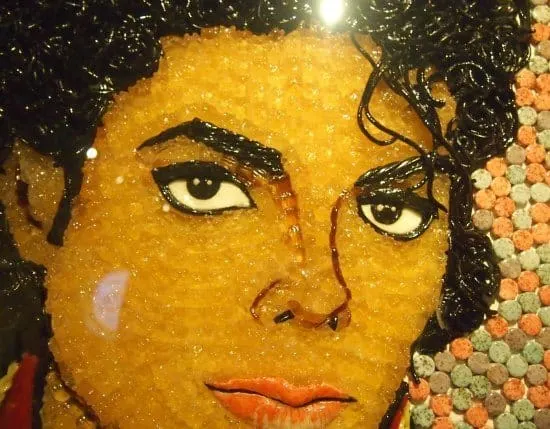 History
Want to know a little more about vintage British prime ministers Disraeli and Gladstone? Read the image below. It made me smile.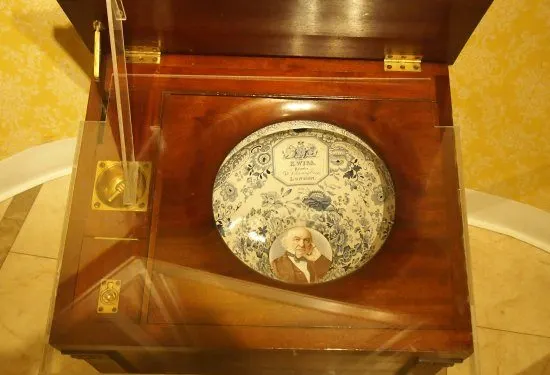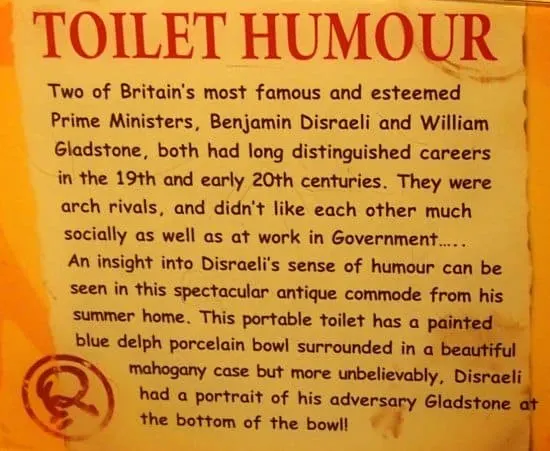 You will also find Queen Victoria's death mask and historic artifacts from many and diverse cultures.
Fun
This is, without a doubt, the best mirror maze I've even been in. I'd lost the kids by this point, a rare moment of solitude. I could hear them, so I won't say quiet.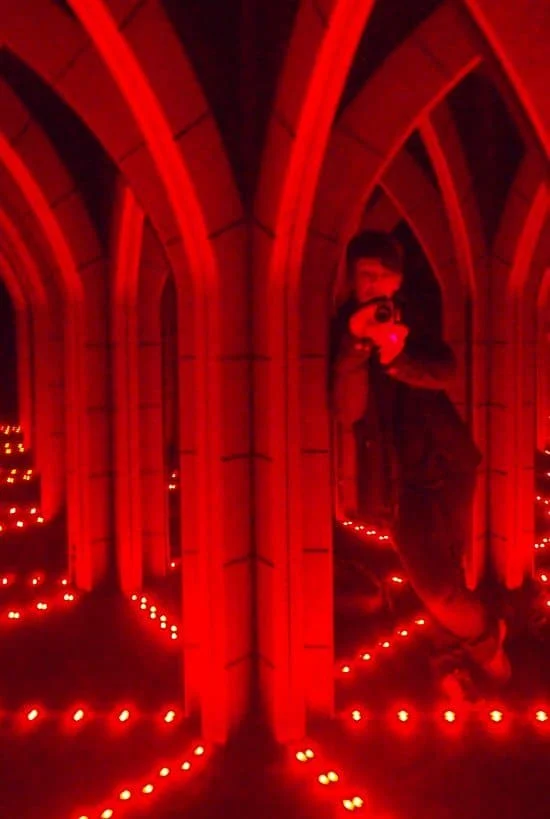 There is a laser maze, similar to the one in New York. This attraction totally rocks my kids' worlds, mine too , if I'm honest. It's the sort of fun thing you see on TV and never imagine you'll get to try yourself. You can try the laser maze without paying to enter the main Ripley's collection, it has its own separate entrance just off Piccadilly Circus.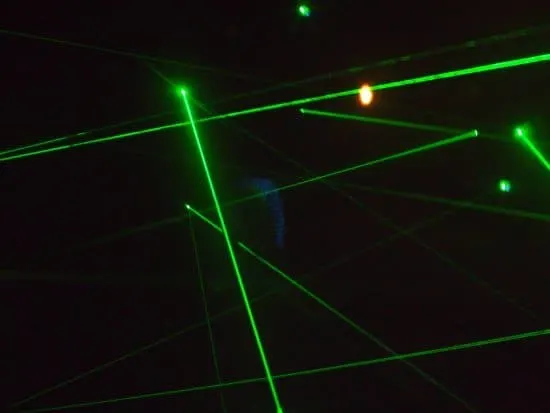 Weirdness
There's the usual collections of oddities, two-headed lambs, multi legged cattle and self-made human freaks. It's all good clean fun and a great opportunity to discuss these things with the kids, I get heavily into the science here.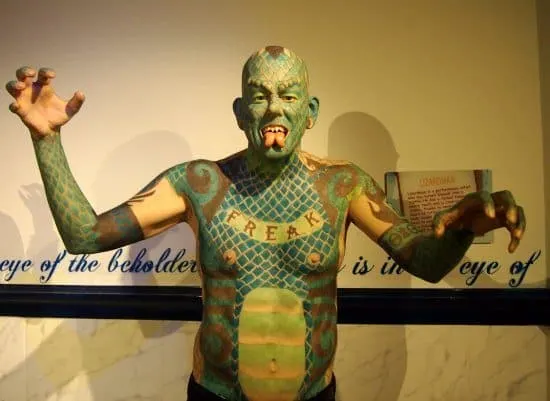 We recommend Ripley's London highly. Maybe it shouldn't be top of your list when there are so many historical, educational and otherwise beautiful things to see and do in London (many free), but as a special treat for the kids, it's hard to beat. So a big thumbs up from us, what do you think?
If you'd like to hire a car during your stay, use this car rental comparison tool to find the best deal!

We also suggest you take a look at this company to get a quote for all kinds of the more tricky adventure or extended travel insurance.

Try Stayz / VRBO for an alternative way to find rentals on homes/apartments/condos in any country!