Southeast Asia travel is what we love and know best I think. We've spent years of our lives in this part of Asia and we want to share our know-how with you. Southeast Asia travel is mostly easy, there are well-worn tourist and backpacker tracks that have been created over decades by earlier generations of travellers. Tourists are well served in Southeast Asia, unless, of course, you manage to get off the beaten track, and that's actually quite hard to do!
---
SOUTHEAST ASIA TRAVEL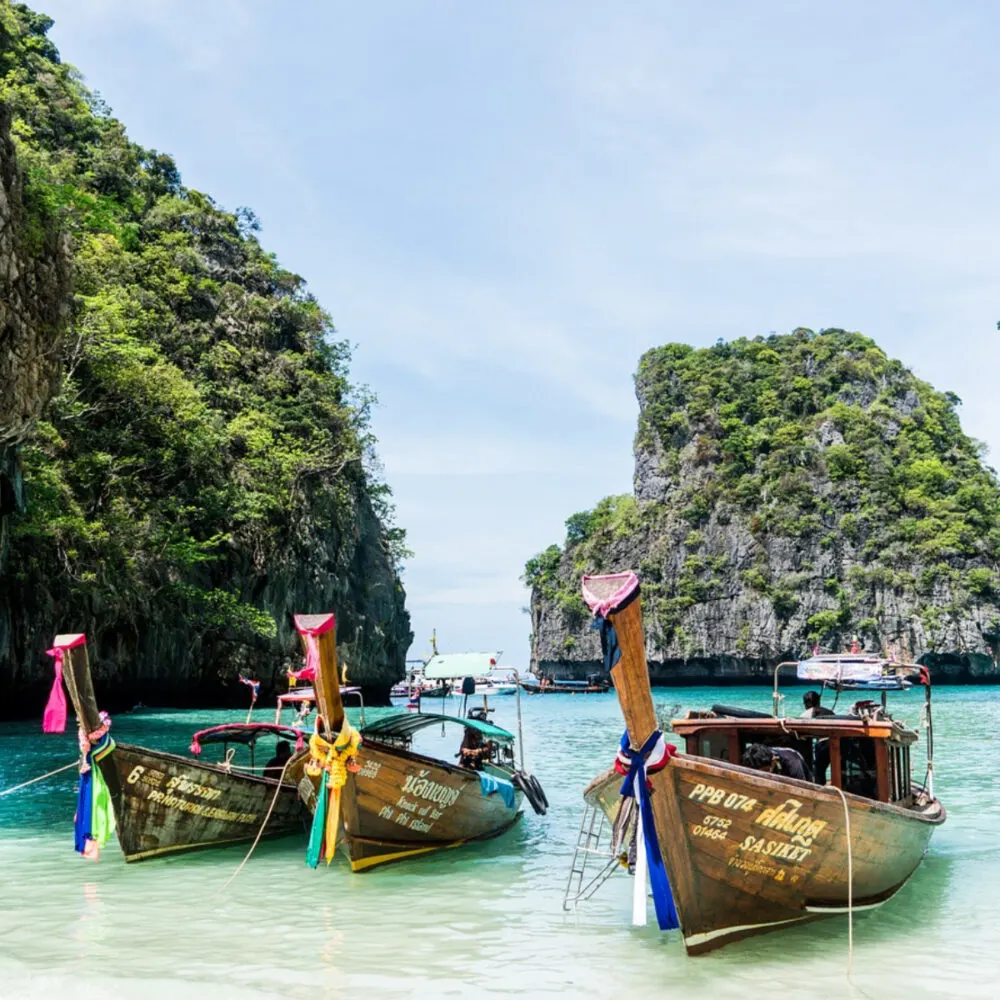 On this page we have all of our content relating to Southeast Asia travel, it's a very long page.
We talking about travel in Southeast Asia for tourists and travellers taking vacations or holidays, as well as for long-term travellers and backpackers.
Southeast Asia offers every style of travel or vacation, mostly easily, and mostly affordably.
Best Vacation Spots in Southeast Asia
Traditional two-week vacations are big business in Southeast Asia. If you're looking for a hotel or resort-based vacation in Southeast Asia you're likely to consider Thailand's beaches and islands, possibly Phuket, Krabi (Au Nang), Ko Samet or Ko Samui.
There are many other lovely beaches in Thailand, these examples are just popular picks.
In Vietnam, many holidaymakers enjoy the beaches at Danang, Hoi An, or Phu Quoc. Cambodia also has beaches, think Sihanoukville and Koh Rong.
Malaysia too, has beaches.
Langkawi is well known but there are other beaches and islands on Peninsular Malaysia and on the north coast of Borneo.
Indonesia has endless beaches and Southeast Asian holiday hotspots. Bali is probably the most popular judging by the amount of traffic we get to our Bali with kids post, it's a family favourite.
Many other islands in Indonesia have beach resorts. Have you heard of Telunas Island? It's in Indonesia but not far off the Singapore coast.
We've stayed there, it makes a great getaway from busy Singapore. Singapore too, has beaches. Sentosa Island is likely where you'll want to be for a vacation, the island is packed with resorts and tourist attractions.
We visited Singapore for a Christmas vacation and fully recommend it!
The Philippines of course has some of the best beaches in the world, not just in Asia!
Southeast Asia with Kids
Is Southeast Asia good for family vacations? Absolutely yes, once restrictions are removed.
Parents wonder about safety in Southeast Asia, and it's justified. In some countries, particularly Thailand, traffic fatalities are pretty high, in others, you may end up with food poisoning.
I'm here to tell you that in all the months and years we've spent in Southeast Asia as a family, problems have been few.
The sickest my kids have ever been was in London.
Southeast Asia Travel Index
If you browse through our content, below, you should be able to find more detailed information on your Southeast Asian destination.
Thanks for visiting the World Travel Family website and particularly this Southeast Asia travel page. We love this part of the world and the people, cultures, and foods it contains. We like nothing more than helping new travellers to venture out into more exotic locations and destinations. Hopefully travel in Southeast Asia will be back on again, fully, soon.
If you'd like to hire a car during your stay, use this car rental comparison tool to find the best deal!

We also suggest you take a look at this company to get a quote for all kinds of travel insurance.

Try Stayz / VRBO for an alternative way to find rentals on homes/apartments/condos in any country!