This post may contain affiliate links.
Bali is an island. It is just one of the islands which make up the country Indonesia in Southeast Asia. Bali is famous for being a very beautiful place with a stunning culture quite different from that found elsewhere in Indonesia. This island is also a very popular holiday destination, particularly for Australians as this country is one of Bali's closest neighbours.
You can see Bali's location and how close the island is to Australia, Malaysia, and Singapore, on the map below.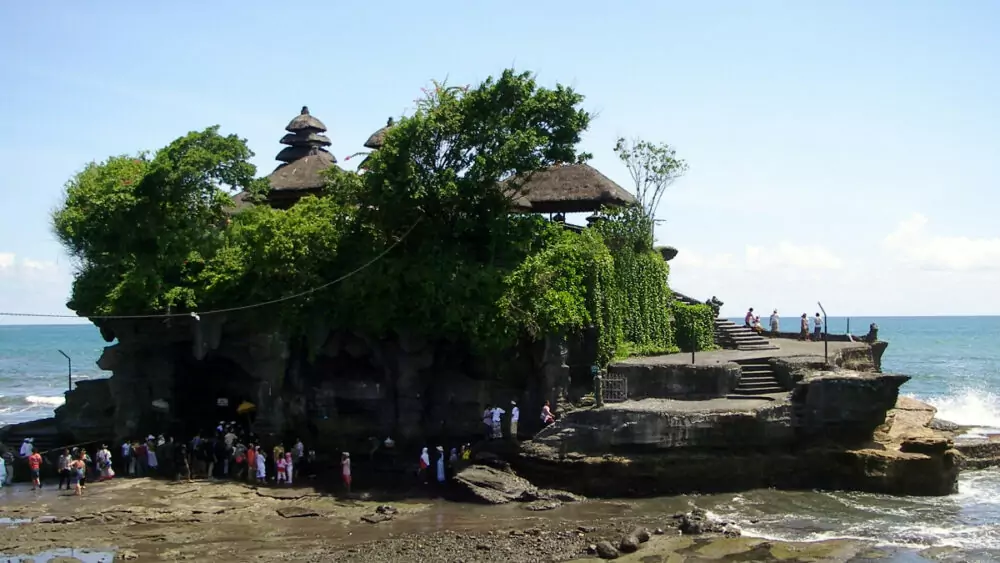 Bali is a wonderful place to travel, with many things to see and do. This post covers Bali's geographical location, how to get there, places to visit in Bali and some facts about Bali Indonesia.
We also use many beautiful photos to show you what Bali is like.
Bali is in Asia
Bali is in Asia, in the Southeast Asia region of Asia.
While India is also in Asia (South Asia), Bali is to the south east of India, it is southwest of the continent of Africa and northwest of Australia.
As much of Bali's culture is Hindu, there is often some confusion as to whether Bali is in or near India, it's not.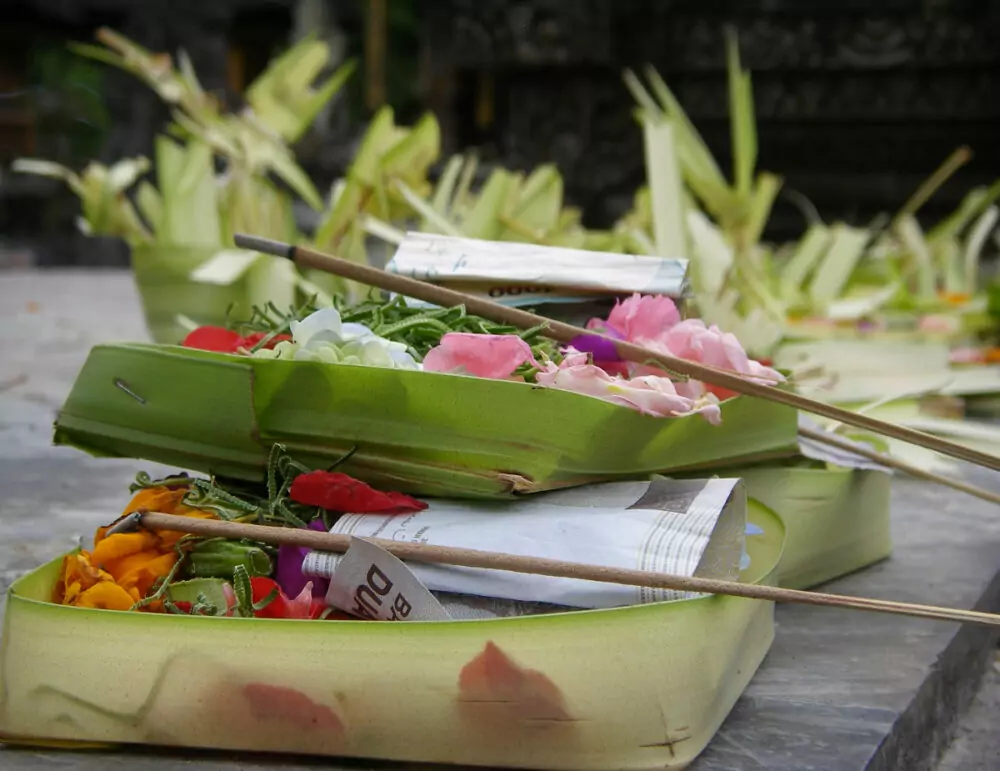 Bali is not in the region of Oceania, and not a part of Australasia.
Bali From Australia
Bali is absolutely not an Australian territory. It is situated 8 degrees north of the equator, in the Java Sea.
Indonesia does share a maritime border with Australia, but as Bali is an island, it has no land borders at all.
Bali is located is 2,717 km (1,688 miles) from the centre of the Australian mainland and is situated between the islands of Javaand Lombok in the Indonesian Archipelago.
Java is to the west of Bali, Lombok to the east, with Java being closer.
The shortest distance between Bali and mainland Australia by air is from Darwin, at 1700 Km, although Christmas Island (which is an Australian territory) is nearby.
Indonesia is only 350Km to the north of Christmas Island.
The closest airport in Australia to Bali is Darwin International Airport. The flight time to Bali Denpasar (DPR) to Darwin (DRW) is only 2 hrs 35 minutes.
From Perth to Bali, the flight time is 3hrs 45 mins, and Cairns to Bali the flight time is 4 hrs 50 mins. The airline Jetstar normally flies these routes direct.
Please double check flights and flight times for yourself as air coverage varies. It's best to use Skyscanner to compare routes, prices, and times. See our guide to using Skyscanner here.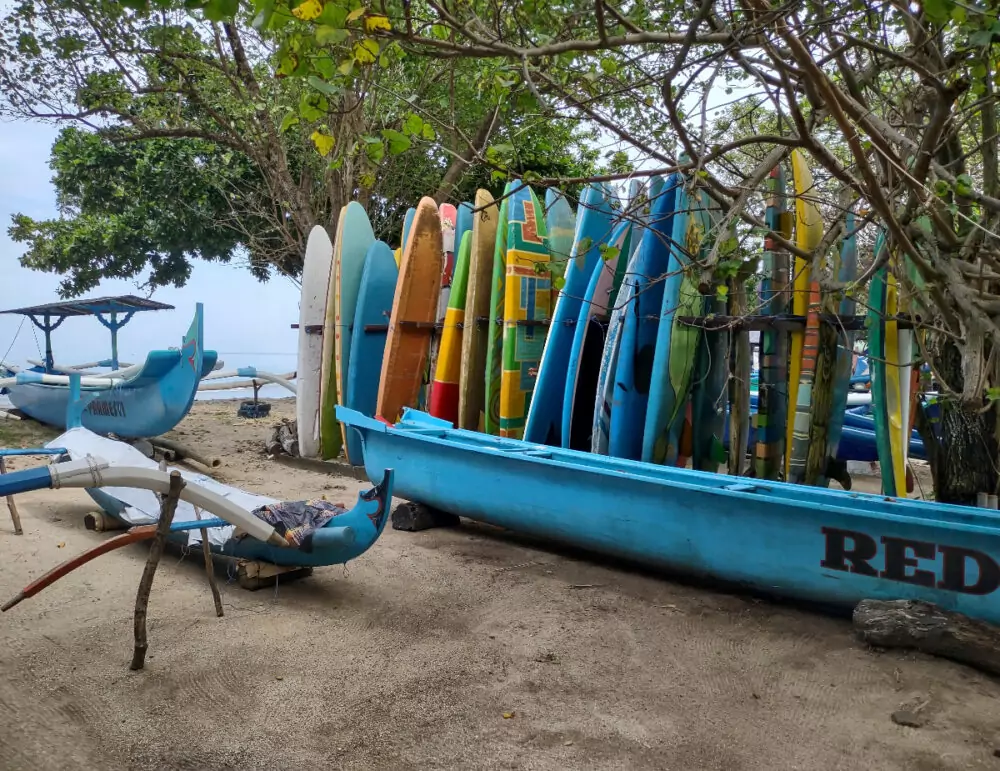 How To Get To Bali
The two other nearest huge international airports for Bali would probably be Kuala Lumpur and Singapore.
If you are planning a flight to Bali from the US, UK, or Europe, you'll likely change at one of these two airports, or Bangkok makes another good option.
Bali is one of our favourite places to visit, but some parts are better than others
Where is Bali Located on the Map?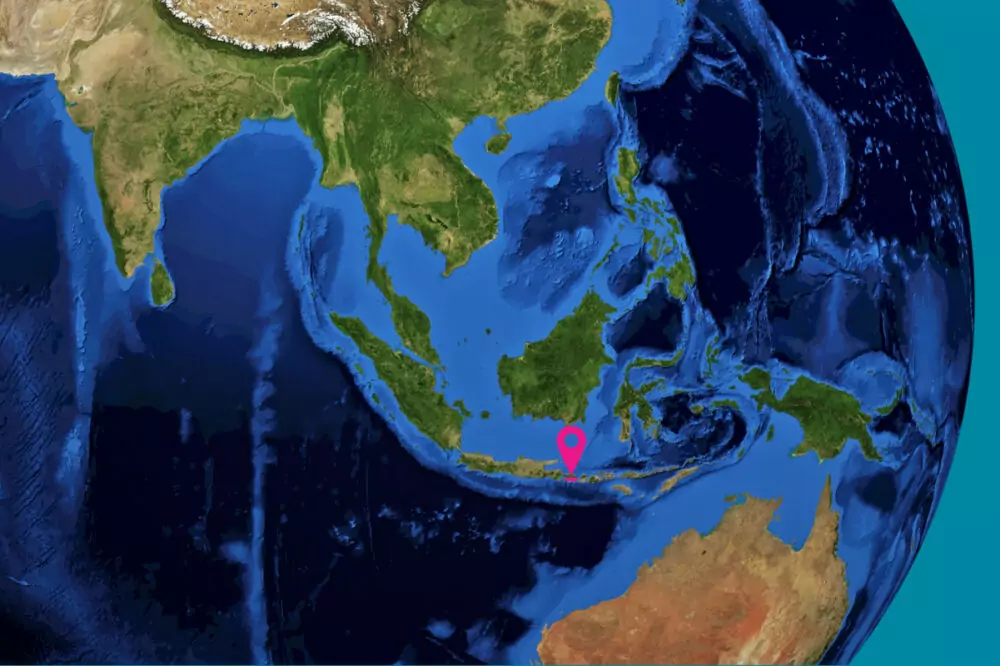 Bali is Not a Country
No, Bali is not a country, it is an island. It is part of the country, Indonesia. Indonesia is made up of some 18,110 islands and islets of which about 6,000 are inhabited.
Indonesia is in fact the largest archipelago in the world to comprise a single state., consists of the main islands, Java, Bali, Lombok, Sulawesi, Flores, Sumbawa, Sumatra (Collectively, the Sunda Islands and Lesser Sunda Islands)
Part of the island of Borneo and part of Papua New Guine and Timor, are indonesian.
There are five main islands making up Indonesia plus 30 smaller archipelagoes.
An archipelago is a group of islands closely scattered over a body of water (source, National Geographic.)
What Is There To See and Do in Bali?
Many of Bali's coastal regions are popular holiday spots with luxury resort hotels plus more affordable options.
People can and do visit Bali purely for warm weather, the beach, and a nice hotel.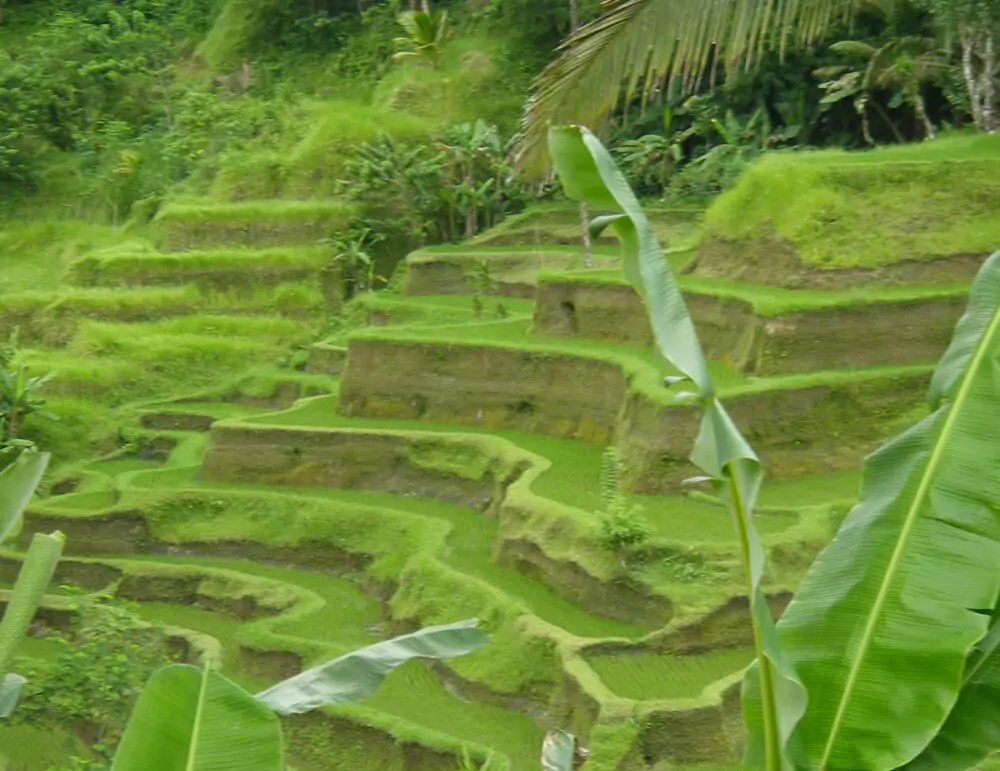 Others may choose to swim or snorkel with manta rays, surf of go scuba diving.
Bali also has an active volcano, climbing this at dawn is a popular activity for incredible views of nearby islands.
Is Bali a Good Place To Visit?
Bali can be a wonderful place to visit, for those looking for a luxury holiday or a budget travel stay. Both are popular in Bali.
If you'd like to stay inland in Bali, then Ubud is the best place to stay. Most tours and activities are possible from Ubud.
Bali is hugely popular with backpackers on gap years in Asia, along with digital nomads and more traditional holiday makers.
While food and accommodation in Bali are very cheap, getting to Bali can cost a lot if you're from the USA, US, or Europe.
There is loads to see and do, please check out our post on things to see and do in Bali with kids.
If you'd like to hire a car during your stay, use this car rental comparison tool to find the best deal!

We also suggest you take a look at this company to get a quote for all kinds of the more tricky adventure or extended travel insurance.

Try Stayz / VRBO for an alternative way to find rentals on homes/apartments/condos in any country!