This post may contain affiliate links.
This is the question I'm asked most in our Facebook group – Living Differently. Do I need onward flight tickets, a return flight ticket, or other proof of onward travel, to fly into Thailand. It's not always Thailand, sometimes it's Bali, Kuala Lumpur, Malaysia, but we'll address Thailand in this post. First I'd like to say that I've flown into Thailand maybe 25 times and never been asked for proof of onward travel, but that doesn't mean it can't happen, it does, but it's not so common.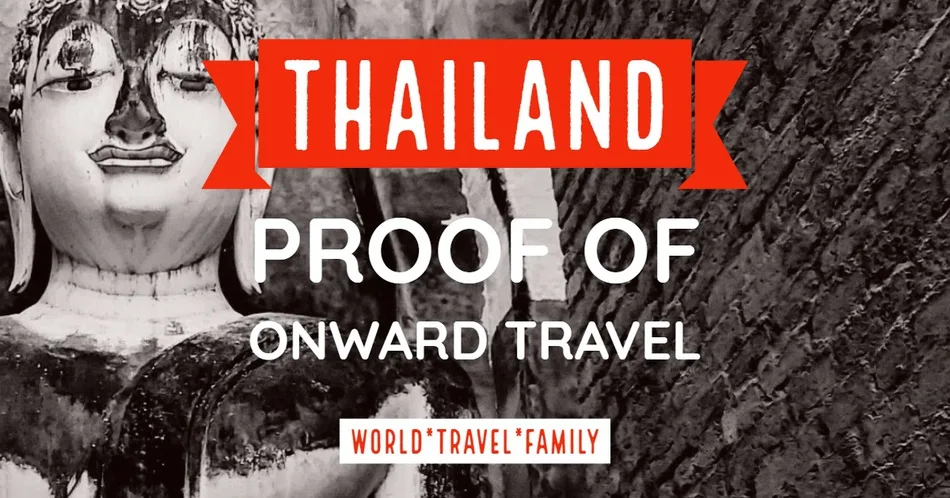 I'm writing this post today just so that I can give people an instant response and stop repeating myself but this post does have some useful information on Thai visas and onward travel from Thailand too. It was correct at the time of writing, we checked every Thai government website we could find, but things change, so check and double-check everything for yourself. Visas, health requirements, insurance, and other legal matters are important, so research thoroughly.
Proof of Onward Travel Thailand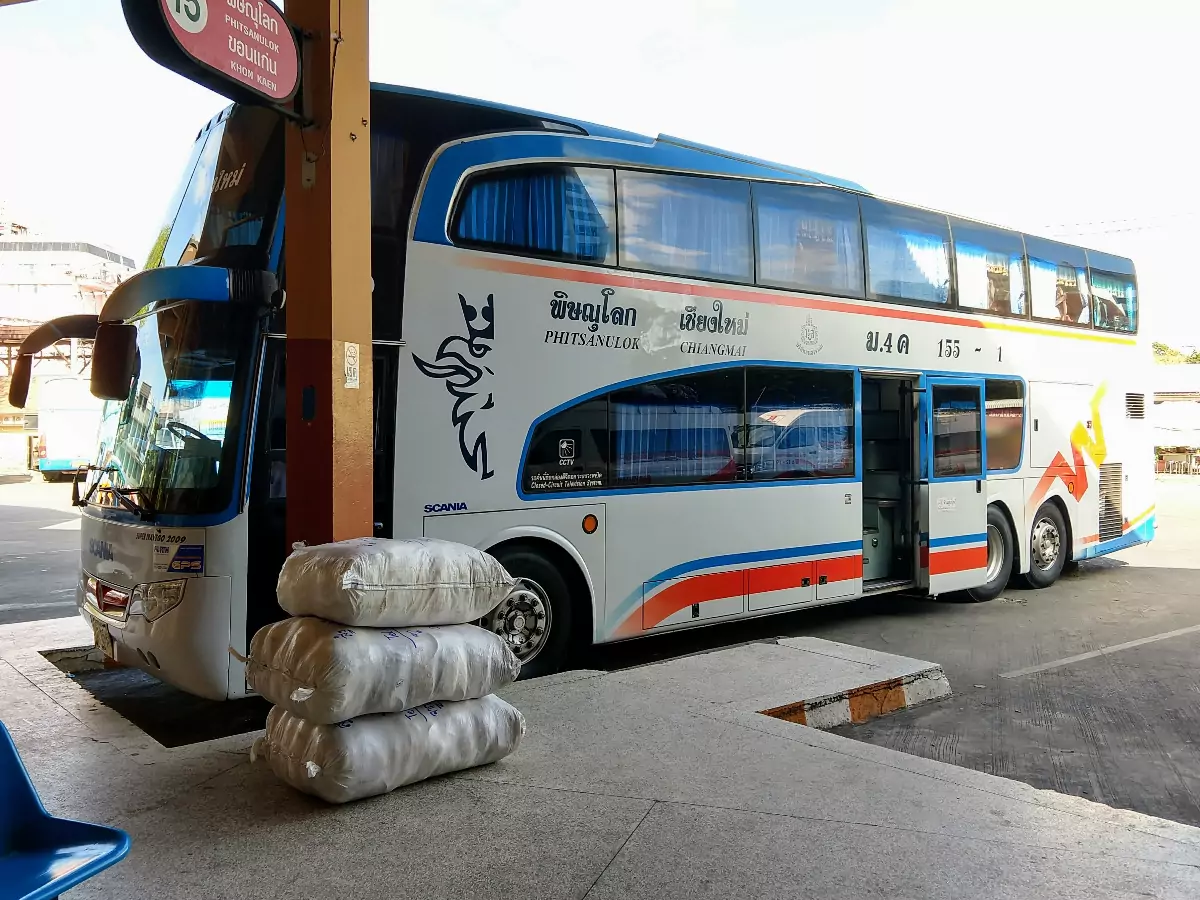 As so many people travel from Thailand to neighbouring countries by bus, train, taxi or minivan, visitors to Thailand do not always have onward flights booked, this post is for them.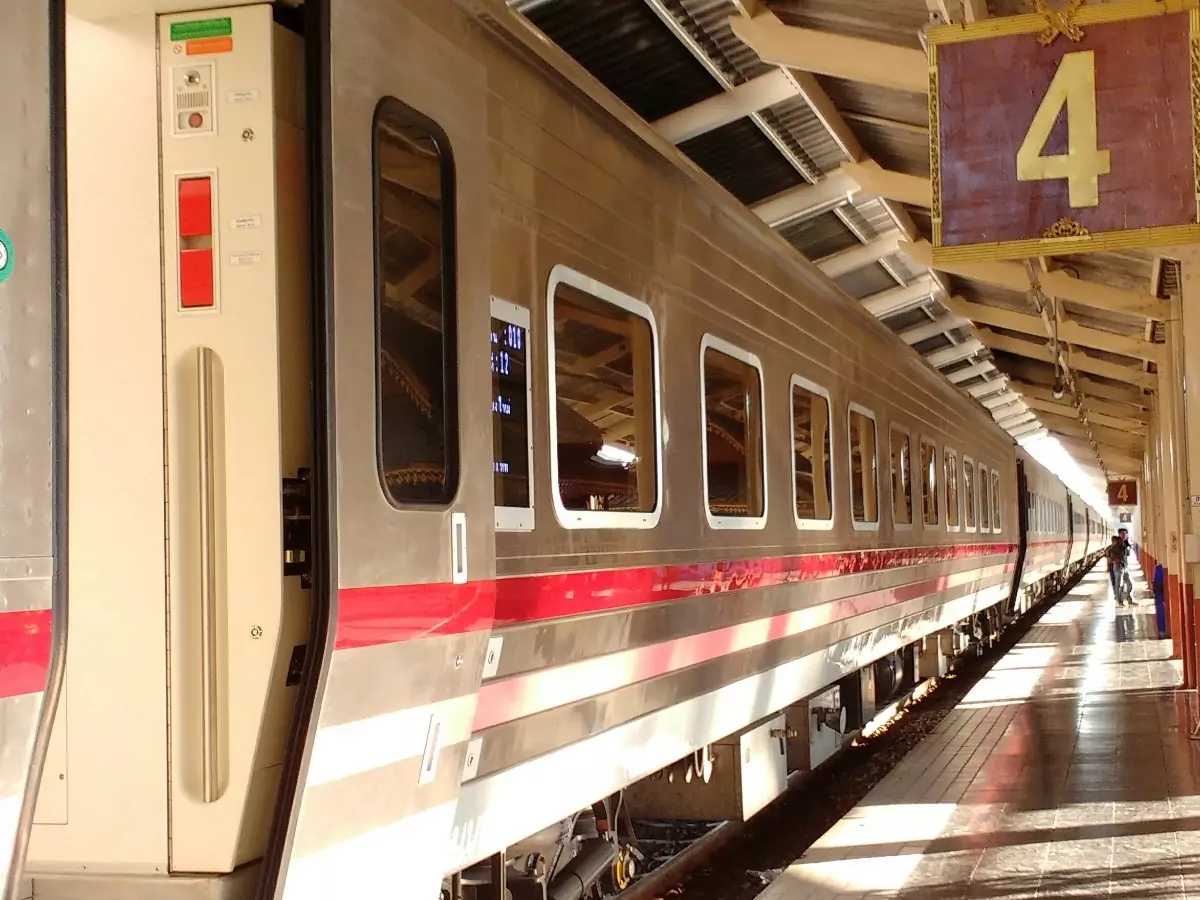 Short hop flights within Thailand and into neighbouring Laos, Cambodia, Malaysia and Myanmar should be easy to arrange and very cheap on Air Asia. If you have one of these booked prior to arrival, you have your proof of onward travel.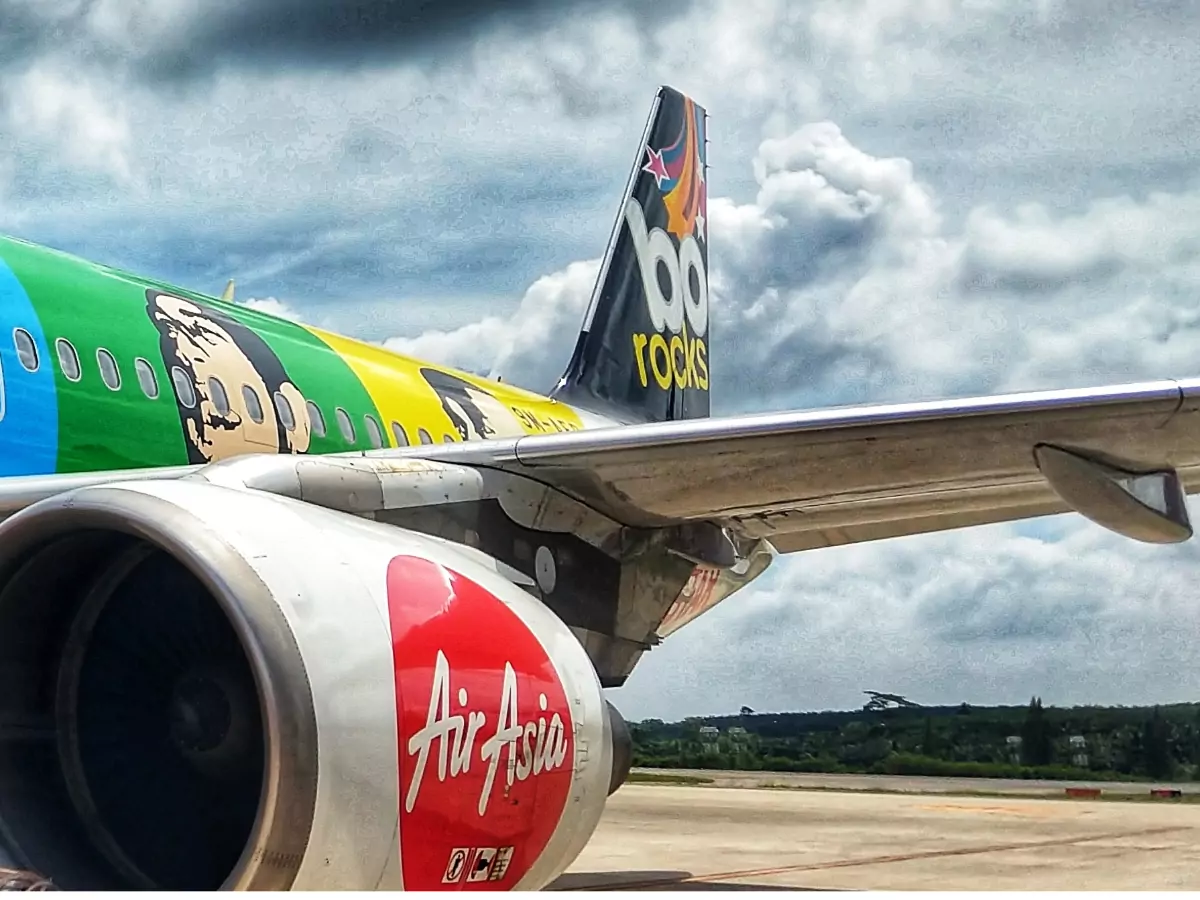 To book trains, minibuses, or buses in Thailand (or even flights), use 12 Go Asia, this is the simplest way to do it we've found, and if you book in advance, this proof of onward travel should be accepted.
Your Airline Will Ask You For Proof of Onward Travel – Maybe
It is your airline that is most likely to ask for proof of onward travel or to see your onward flight tickets from Thailand. If they deliver you to Thailand and you can't get in, they'll be footing the bill for flying you out – this is what I've heard, I don't know if it's true, but this is the standard traveller reasoning.
It's highly unlikely you'll be refused entry to Thailand so I think, a lot of the time, the airlines don't ask. I'd be a little more concerned if I was flying out of the US, Australia or New Zealand. These countries have a reputation for being more inclined to be sticklers.
I have a friend who was asked when flying out of Bali to Thailand. I have never been asked, but my husband, when flying solo out of Australia to Bangkok on Jetstar, was asked for proof.
Everyone Travels Overland From Thailand
Not everyone, obviously, some people are just on short vacations, but we long-term travellers or gap year family travellers or backpackers are more than likely to travel overland.
You can travel overland from Bangkok or Thailand to Myanmar, Malaysia, Laos, Cambodia and Vietnam, these are well-worn tourist routes and normally easy to arrange in Thailand.
Of course, you can also fly. Air Asia and plenty of other local and budget airlines make short-hop flights around Southeast Asia. Simply download the Skyscanner app for free, or, if you're on your laptop, visit Skyscanner here to see what onward flights are possible. They're super cheap these days.
Onward Travel From Thailand to Laos
You can normally cross by road and boat into Laos from Thailand. Laos is located northeast of Thailand and borders a large area. Even so, there are really only two main overland ways into Laos.
The most common is at the Nong Khai border crossing which links up Laos's capital Vientiane with Thailand. Trains usually run directly from Bangkok to Nong Khai where you'll need to change trains to take you towards Vientiane. Thanaleng station in Laos isn't actually in Vientiane but is approximately 15km southeast and you'll still need to arrange either private transfers to Vientiane or catch the shuttle.
Visas can be bought on arrival at Thanaleng and Thai immigration is taken care of at Nong Khai where you'll have to change trains.
Crossing by river in North East Thailand will take you to Huay Xai in northern Laos. From here you'll still need to travel south on the Mekong towards Luang Prabang. Visas were also available on arrival for approximately $30 USD. Each side of the river has respective customs and immigration offices. Just be aware they shut early, especially if you're arriving from Bangkok or further afield.
With borders being shut in recent years, we don't know if these two routes are currently possible.
Onward Travel From Thailand to Myanmar
You can cross by road into Myanmar from Thailand, normally. There were numerous crossings but not all are open to foreigners and some required more paperwork than others. Also, travel times to and from each main town on opposite sides of the border will vary.
Mae Sot border crossing is our pick and you can normally do all of your visa requirements here. Both Thailand and Myanmar had immigration and customs located here. There was even a separate foreigners booth to avoid waiting in the often long lines.
Onward Travel From Thailand to Malaysia
You can cross by road into Malaysia, or by train. You may even be able to go by boat. There are approximately seven road crossings that lead into Malaysia from Thailand. Bukit Bunga is the largest of the crossings and follows highway 4 from Thailand down into Malaysia becoming the AH2. Customs and immigration were open on both sides of the border. Bear in mind they aren't 24 hour crossings.
We don't know if these border crossings have reopened yet.
Numerous trains normally run from Bangkok to Malaysia and some even continue on towards Singapore. There is another train line that crosses the border but itwasn't in use at the time of writing.
If you're lucky enough to be on a cruise ship or have your own boat then you can head from Thailand to Malaysia via the Gulf of Thailand. Normally border formalities are conducted at Phuket and Langkawi but this is subject to change and other options may arise.
We've always flown over this border because of political unrest locally.
Onward Travel From Thailand to Cambodia
You can usually cross by road into Cambodia. There is talk of a train line and Cambodia has made great progress in resuming their trains but at the time of writing there was no through way. This train line may now be open but we don't know if this border is open to foreigners.
Both crossing are on the East of Thailand with the main crossing being Krong Poi Pet which links up Bangkok and Siem Reap, the city next to Angkor Wat. It has been very busy when we've used it and can be quite chaotic. Both Thai and Cambodian customs and immigration are located along the border crossing.
Cham Yeam border crossing in the bottom corner of Thailand and Cambodia's border isn't as big nor used as frequently. It did still have all the customs and immigration facilities but wasn't 24 hours and services getting to and from the border weren't as frequent nor as good.
Honestly, this road journey is pretty ordinary and unless you have a major want to do it by road, fly. Check prices on Skyscanner here.
Onward Travel From Thailand to Vietnam
You'll need to go through Laos or Cambodia but yes, you can normally cross by road and boat into Vietnam. It's undoubtedly quicker and easier to fly but this journey is rather an interesting one. Check flights on Skyscanner and see what comes in cheaper.
You'll need to check that Vietnam is accepting foreign visitors and what visas you'll need.
Showing Proof of Onward Travel Thailand
If you have a plane, bus, boat or train booked you should have no problem. Either print proof or have your booking available to be seen on your phone.
If You Don't Have Onward Travel Booked
Get to the airport in good time. If you are asked and you can't satisfy the check-in person with your plans, you may have no option other than to book a refundable flight on the spot, on your credit card.
Once you've arrived in Thailand just cancel your booking for a full refund. I've never had to do it, I don't know which airlines offer refundable flights and I don't know under what circumstances they offer refundable flights, but that's always been our backup plan. We have never needed to do this.
I have seen people have to do this for Bali, often.
When my husband was asked he just said yes, he had it and they didn't even check.
Are You Likely To Be Asked At Immigration in Thailand?
We have never heard of anyone being asked at Thai immigration for proof of onward travel. That's not to say it doesn't happen, but we've never once heard of it or seen it happen.
What About Providing an Address in Thailand ?
There is a section on the immigration form asking for your address in Thailand. They don't seem to check your bookings. Just enter the rough address of wherever you're staying. We may put something like Mile Map Hostel Silom, for instance. Or Holiday Inn Krabi. Don't leave it blank.
We have seen people questioned over this in the immigration lines at airports. If you book a hotel for arrival in Bangkok, this should be very easy for you. Just go to Agoda or Booking dot com and book a hotel for your arrival date.
There are, or have been, regulations around which hotels you can book in Thailand in recent years. You'll need to check with Thai government advice.
Are You Legally Required to Have Proof of Onward Travel For Thailand?
I don't know. Reading up on Thai laws isn't easy and we've never been able to find a definitive answer. Rather like the whole debate over whether or not you need an international driver's permit in Thailand to hire a car or scooter, it seems to be a bit open to interpretation. Best to assume you do.
The word from the Thai government is mixed. If you're just going to get your visa exemption (this is different from a visa and only allows 30 days at a time. This is what most people get when they arrive in Thailand) on arrival then you need to have proof of onward travel.
See this information from Thailand here. Whether they ask or not as mentioned above, is another whole debate.
Knowing whether proof of onward travel is required by law or not. can be your best friend. We always check if at all possible. Knowing that it was not required did once save us. A check-in desk operative did ask us for proof for El Salvador, we knew it wasn't needed and showed them the law on our phone. She backed down.
So be ready for ground staff not to know the law, be sure you do. But as I said, for Thailand, we're still not really sure.
For Australian passport holders, there was a capping of entering Thailand overland of 2 times per year without a visa. See here for information. If you have a visa already this shouldn't apply.
Please share to Pinterest by clicking in the middle of this image or using the red Pinterest buttons at the end of the post. Thanks.
These laws and requirements do change all the time, there may be different laws in place now. Please check everything for yourselves, these are just our experiences of entering Thailand prior to 2020. In 2023 we were back to see what border and entry regulations were like now in this strange new world.
We weren't asked for proof, but we had straight-through flights booked to London with a lay-over in Bangkok. Customs is all electronic now, you need a QR code onyour phone.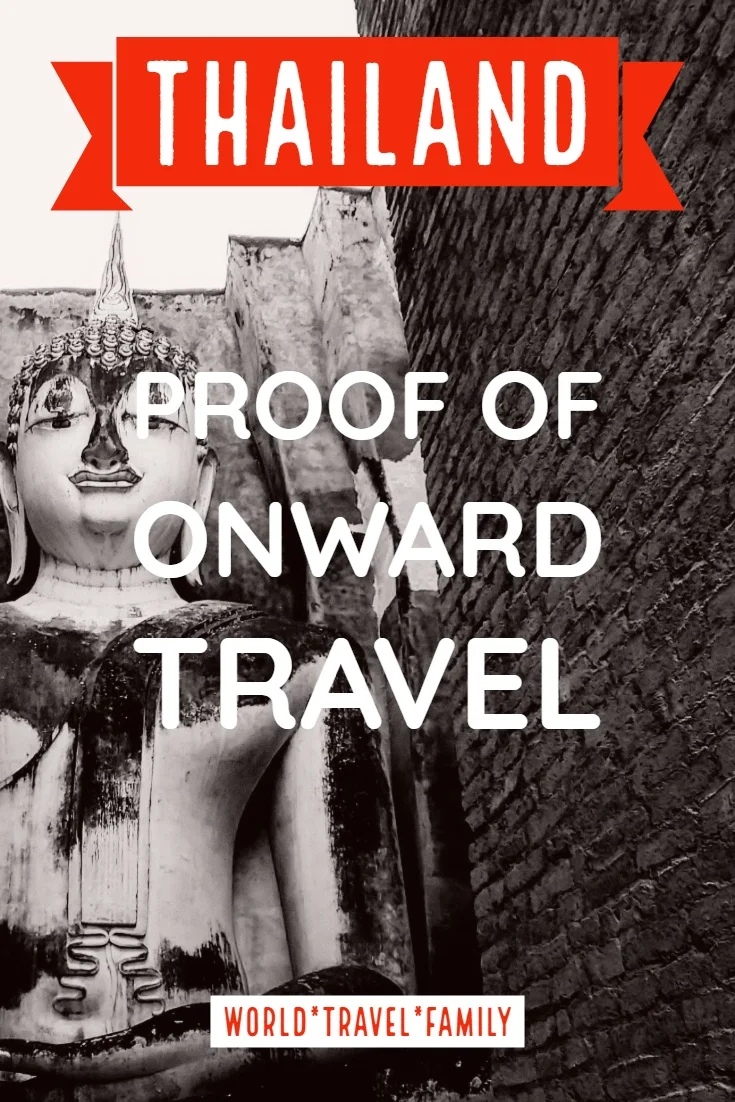 So is that enough info for you on this? We've done it so many times and never had a problem, just try not to look like an undesirable, be polite, smile, and don't annoy anyone. Particularly not in Thailand, they like good manners.
You should be OK, but have a charged phone and a credit card ready in case you need to book a flight. Back to our main Thailand travel guide page. Don't forget we're always here to help if we can, either in the comments section below or on social media. Sign up to follow and check out our related posts. You could also save this post to Pinterest. Once this crisis is over, we'll be back out there ASAP!
If you'd like to hire a car during your stay, use this car rental comparison tool to find the best deal!

We also suggest you take a look at this company to get a quote for all kinds of the more tricky adventure or extended travel insurance.

Try Stayz / VRBO for an alternative way to find rentals on homes/apartments/condos in any country!