This post may contain affiliate links.
Arriving by air at Siem Reap Airport in Cambodia, you will need to arrange an airport transfer to your hotel in the centre of Siem Reap or nearby. Siem Reap airport is an international airport and is the arrival point for most people visiting Angkor Wat, one of the biggest tourist draws in Southeast Asia.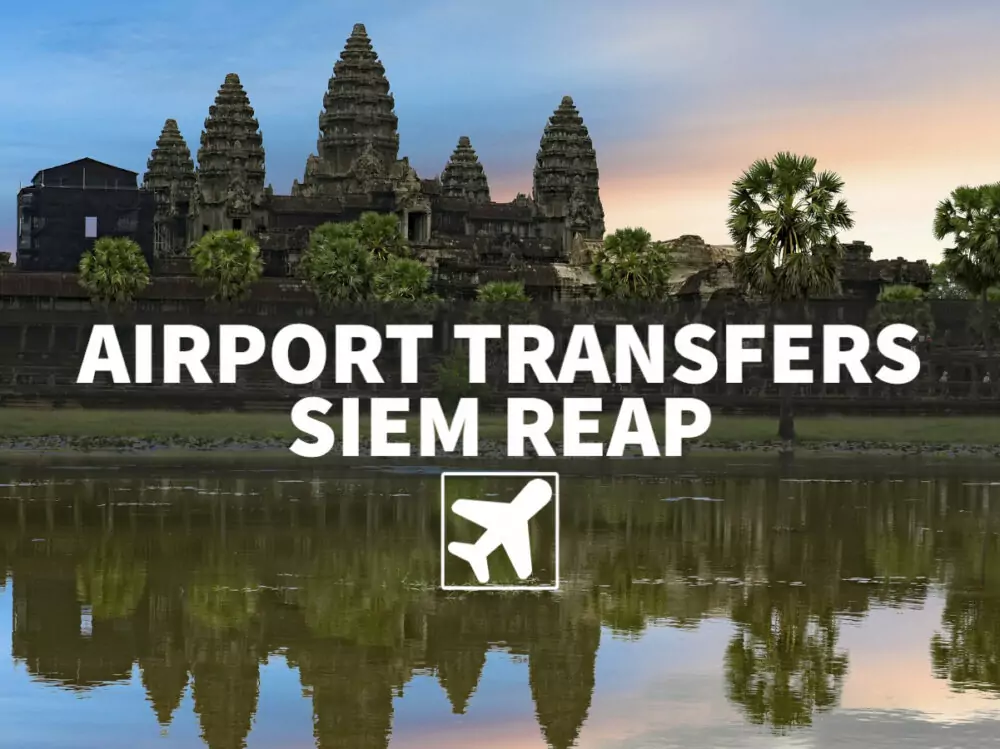 Airport Transfer Siem Reap International Airport
If you plan to arrange an airport transfer on arrival at Siem Reap airport, you will likely be faced by a barrage of tuk tuk and taxi drivers and will need to negotiate hard. Your driver will also wish to strike a deal with you for your Angkor Wat tours over coming days. Some will offer a "free" transfer on condition that he is your driver for your visit to the temple complex.
We recommend you have an airport transfer booked in advance from Siem Reap Airport to your hotel, because the process of arranging drivers in Siem Reap can be troublesome.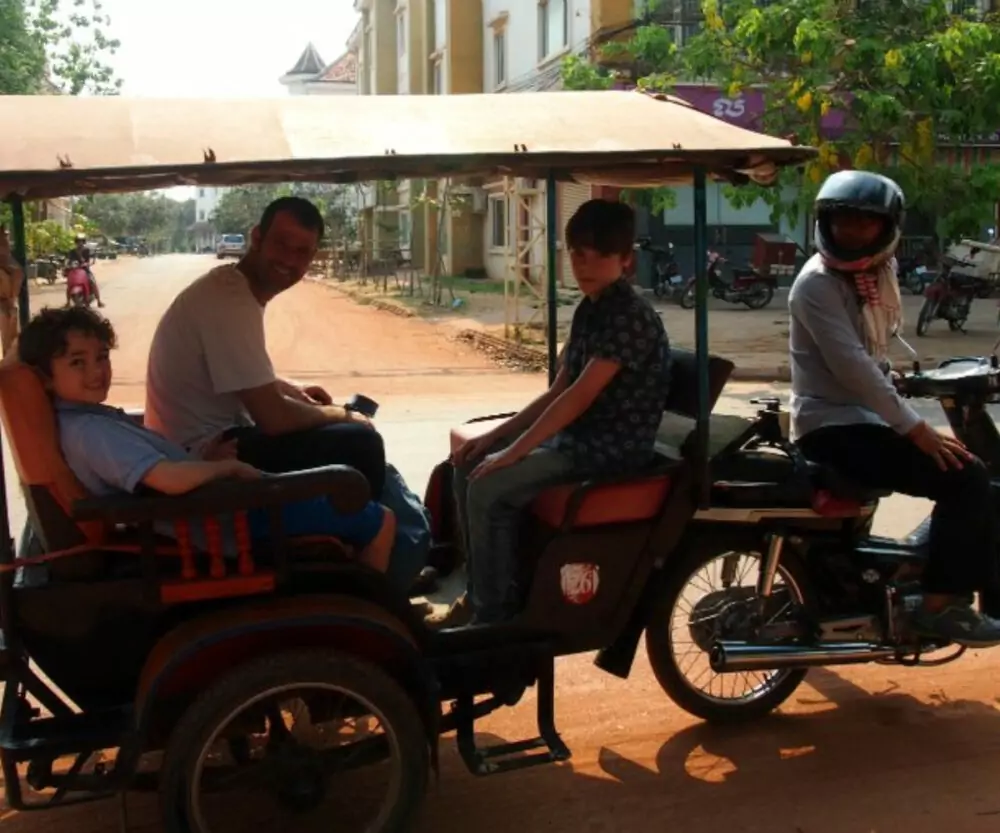 Book a Siem Reap Airport Transfer
You can book a Siem Reap Airport transfer online using the following methods.
Use Viator to book a private airport transfer for your party, the cost of this $20-$30 transfer by private car with driver should be $20-$30. Book this transfer option here.
Use GetYourGuide
Siem Reap to Angkor Wat
If you wish to visit Angkor Wat from Siem Reap and only have a small amount of time to see this UNESCO listed Wonder of the World, book a 6-8 hour private tour by vehicle. It is possible to see Angkor Wat if you only have a layover in Siem Reap.
Most visitors to Cambodia stay in Siem Reap and buy a 3 day ticket to Angkor Wat, allowing for sunrise and sunset tours over several days. The Angkor Wat complex is huge, but if you only have a few hours you can see the highlights in just one short tour.
Book a private tour of Angkor Wat here.
Siem Reap Airport to Sihanoukville Transfer
If you are visiting Sihanoukville from Siem Reap, you can book public transport, bus, plane, taxi, or minivan, here. This tool allows you to compare transport option prices and times side by side. Book onward transport from Siem Reap here.
Siem Reap Airport Code
The airport code for Siem Reap International Airport Cambodia is REP
Flights To Siem Reap Airport Cambodia
There are direct flights to Siem Reap International airport with AirAsia, as well as most airlines from Southeast Asia.
You can normally fly to Siem Reap direct from Thailand, Laos, South Korea, Malaysia and Vietnam.
You can also reach Siem reap by bus train or taxi from Thailand.
Hotels in Siem Reap With Free Airport Transfers
Many of the bigger and best hotels in Siem Reap offer a free airport transfer from Krong Siem Reap airport. For instance, this cheap but luxury Siem Reap hotel offers a shuttle service.
If you'd like to hire a car during your stay, use this car rental comparison tool to find the best deal!

We also suggest you take a look at this company to get a quote for all kinds of the more tricky adventure or extended travel insurance.

Try Stayz / VRBO for an alternative way to find rentals on homes/apartments/condos in any country!