This post may contain affiliate links.
Family adventure travel is any form of travel in which the people travelling (a family) feels that they are having an adventure. This may involve travel to remote or exotic locations and can involve a physically challenging or exciting activity.
The definition of adventure travel means that adventure tourism can be overseas, domestic or international, you just need to pick your family travel adventure.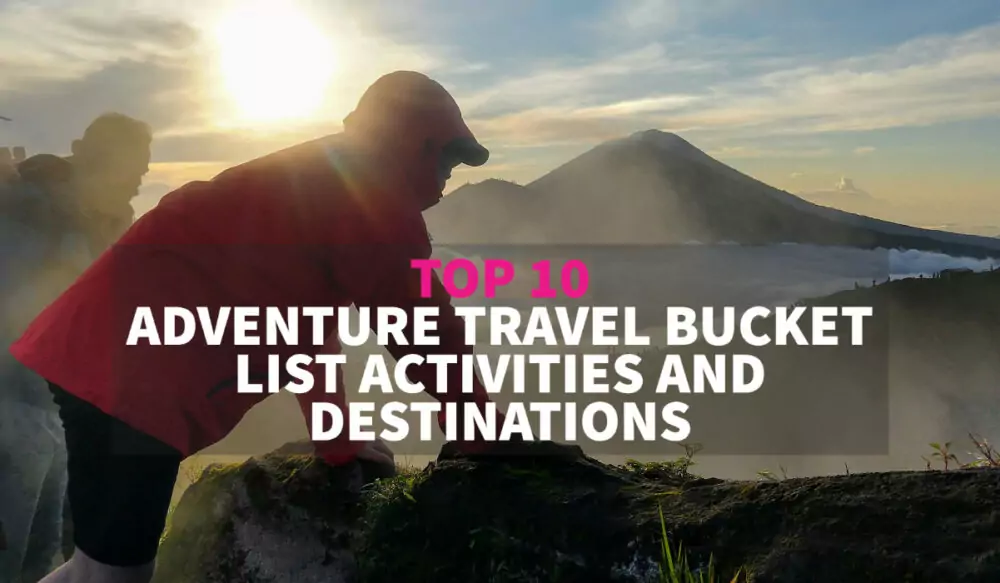 This post shares our top adventure travel destinations and activities around the world, for you to include on your family's adventure travel bucket list.
We give our reasons for choosing these exact activities in particular locations and share videos and pictures.
All of these adventure travel activities, destinations, and ideas are possible with kids and for families, because we did them with our kids!
Adventure Travel Bucket List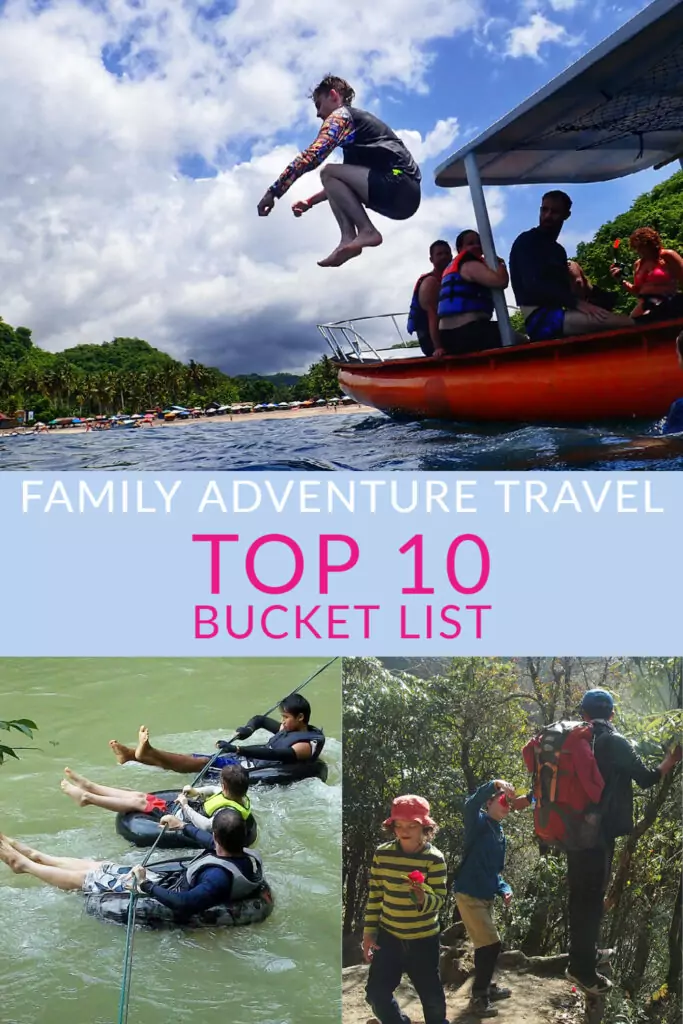 Travel to just about any location in the world can be classed as adventure travel and should be possible for family adventure travel. Here we give you our top 10 adventure travel activities and locations, that were kid-friendly and family-friendly.
Top 10 List of Family Adventure Travel Destinations
1. Visiting Angkor Wat in Cambodia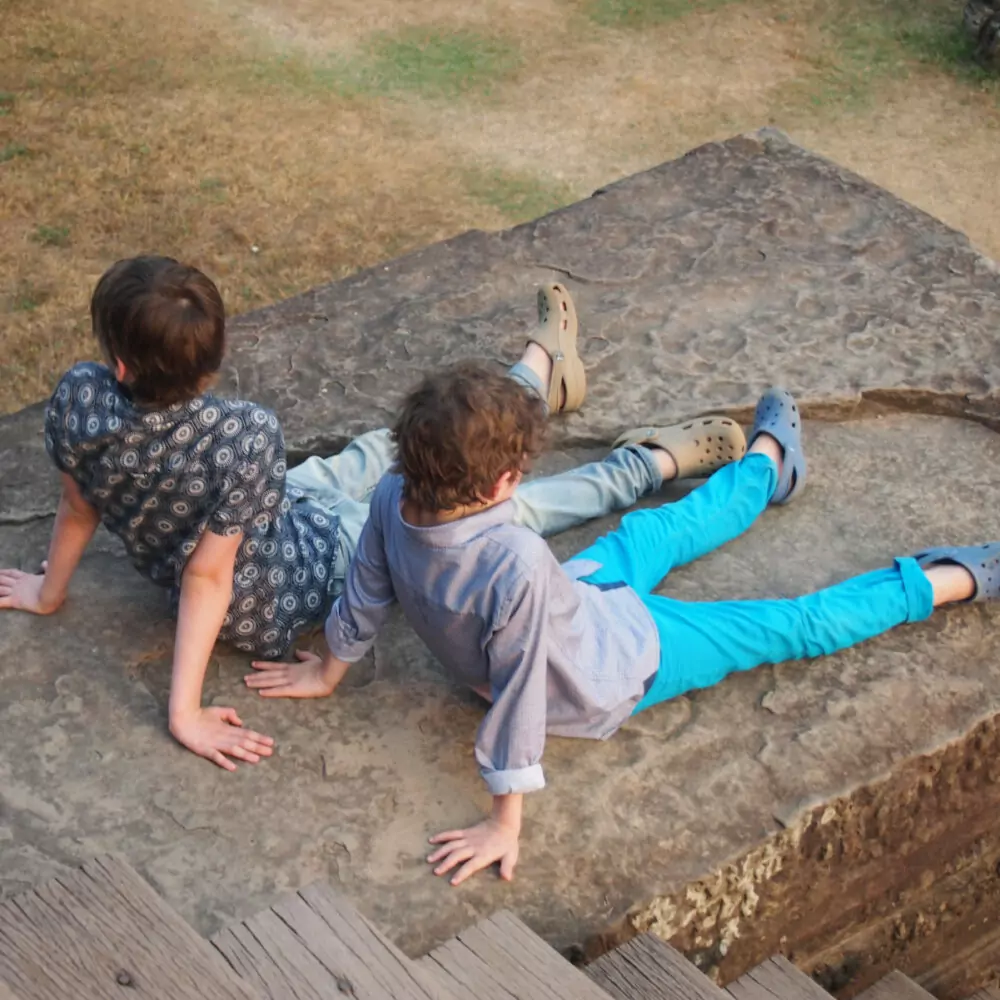 The ancient temple complex of Angkor Wat in Cambodia is not only the largest in the world, it is where Tomb Raider was made.
This makes visiting Angkor Wat super adventurous and exciting for kids.
Not least, because they can clamber all over certain parts of the ruins.
I'm not saying it's safe, you'll need to supervise closely.
Touring Angkor Wat takes a day or 3 and is best done with a private driver and tuk tuk.
2. Swimming and Snorkelling With Marine Wildlife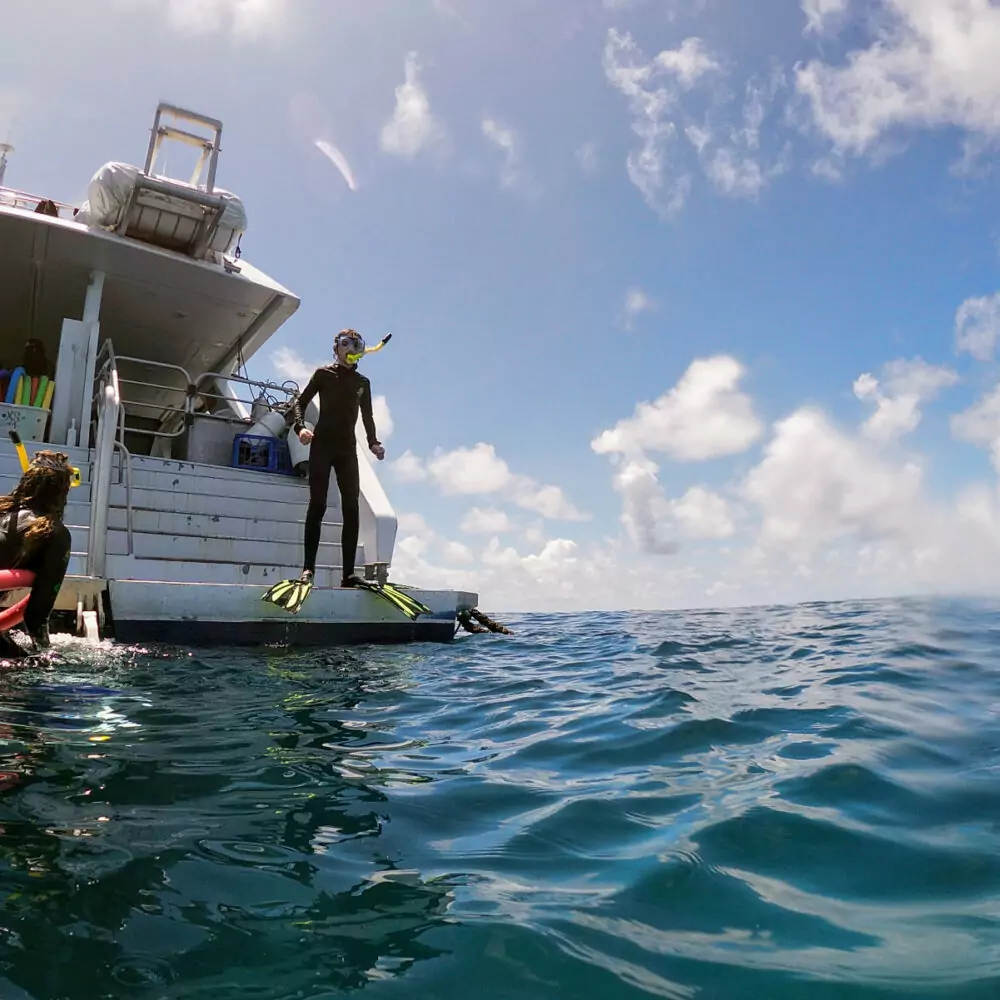 Any snorkelling is an adventure if there is interesting marine wildlife to be seen, but you can really add to your adventure travel bucket list if you add these aquatic activities.
Snorkel on The Great Barrier Reef
Snorkel with sharks
Snorkel with manta rays
See or swim with wild dolphins
Swim or snorkel with sea turtles
We've snorkelled all over the world, so why choose the Great Barrier Reef? It's not because we live in Australia and it's our home tropical reef.
It's because The Great Barrier Reef really is "Great".
The reef is a long way offshore, over an hour usually in high-speed boats, just getting there is an adventure.
It's nothing like swimming out from a beach to a shallow fringing reef.
When you jump off the back of your boat, you'll likely be jumping into deep water, depending on the weather, it can be crystal clear.
You will experience the edge of the reef, where it drops off into deeper water, you'll likely see sharks, turtles, stunning fish and corals.
I'm not saying the Great Barrier Reef is the best snorkelling in the world, but for us, it's the best experience, the most adventure and fun a family can have.
I'll warn you, this one is expensive. See our post on Snorkelling on the Great Barrier Reef and what it's like.
Seeing turtles, manta rays, and dolphins must be on any family's bucket list. You're very likely, but not guaranteed, to see sharks and marine turtles on the GBR, but I've never seen a manta ray out there.
To see manta rays we had to take a trip to Bali, to Manta Point, of Nusa Penida. We made this day trip from Ubud, Bali, and as adventures go, this one was intense.
The water was very deep, some of us freaked out a little, but seeing numerous manta rays was an experience like no other.
You can visit our post on snorkelling with manta rays here and check out the best family hotels in Bali too!
3. Seeing and Climbing Volcanoes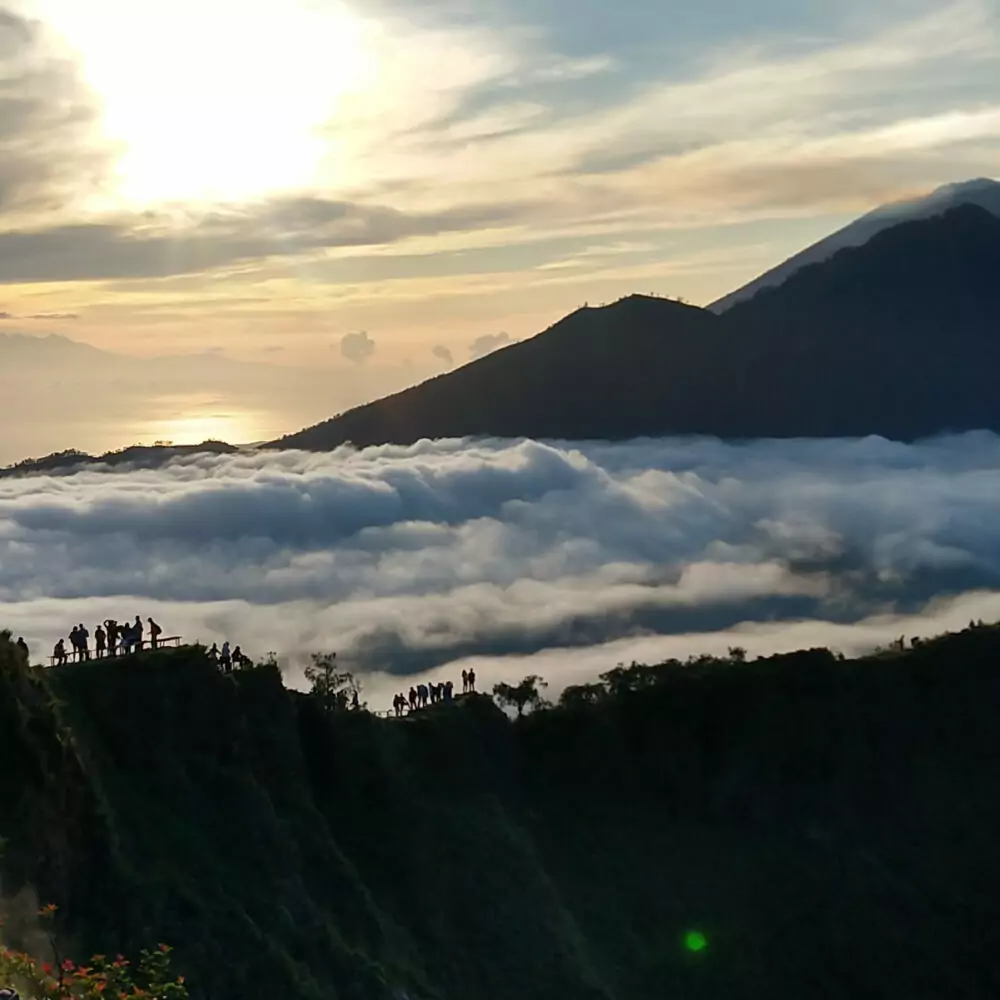 There are plenty of inactive volcanoes around the world, even active lava flows you can see, but for a volcano to be exciting enough to be classed as adventure travel, for us it has to be at least smoking!
In Guatemala we spent a month living under a smoking volcano. Our post on living in Antigua Guatemala covers that experience.
We didn't choose to climb the volcano in Antigua, our volcano hike came a little later, when the kids were older and had stronger climbing legs, in Bali.
The dawn volcano hike in Bali is very affordable and most certainly should be on your Bali or world travel bucket list. We cover it in our Bali With Kids post.
I talk about what's the best age to travel with kids on our site, factors like this, being strong enough and mature enough to take part in adventurous activities, are big considerations if you're wondering if your child is old enough for adventure pursuits.
4. Travel On A Sleeper Train in an Exotic Location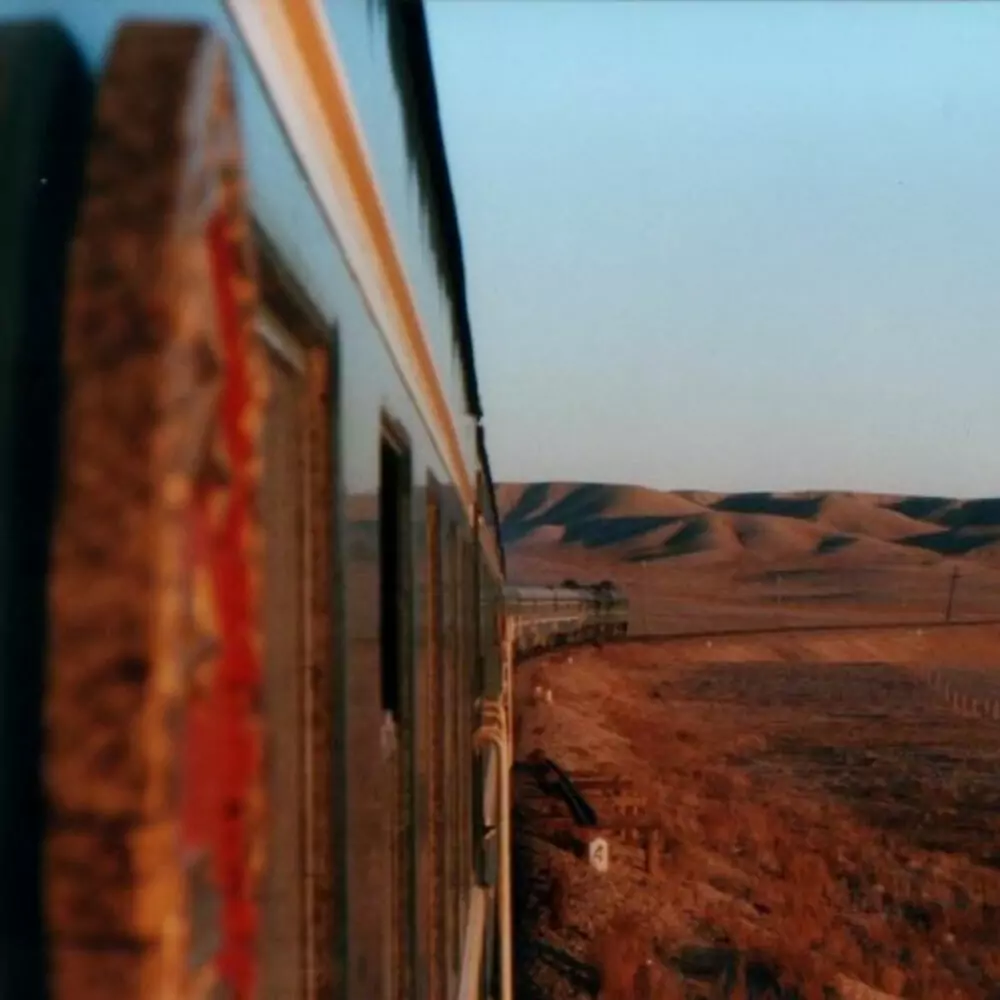 The entry-level sleep train journey for families is likely to be the Bangkok to Chiang Mai sleeper train in Thailand.
That train journey is a must-do for families with time to make the journey, in Thailand or backpacking Southeast Asia.
If you want to take adventurous train travel a little further, ride the multi-day sleeper trains in India. These can be a lot of fun.
We have taken the Trans Mongolian Express (Incorrectly called the Trans Siberian, the Trans Mongolian goes from Moscow to Beijing, via Mongolia) and we loved it.
But we wouldn't recommend this journey with young kids, it would get very long and very boring. You'd have to put a huge amount of time into keeping your kids entertained. This family adventure travel experience would be better with older kids happy to read, play cards, and enjoy the experience of this somewhat crazy train.
5. Interact With Elephants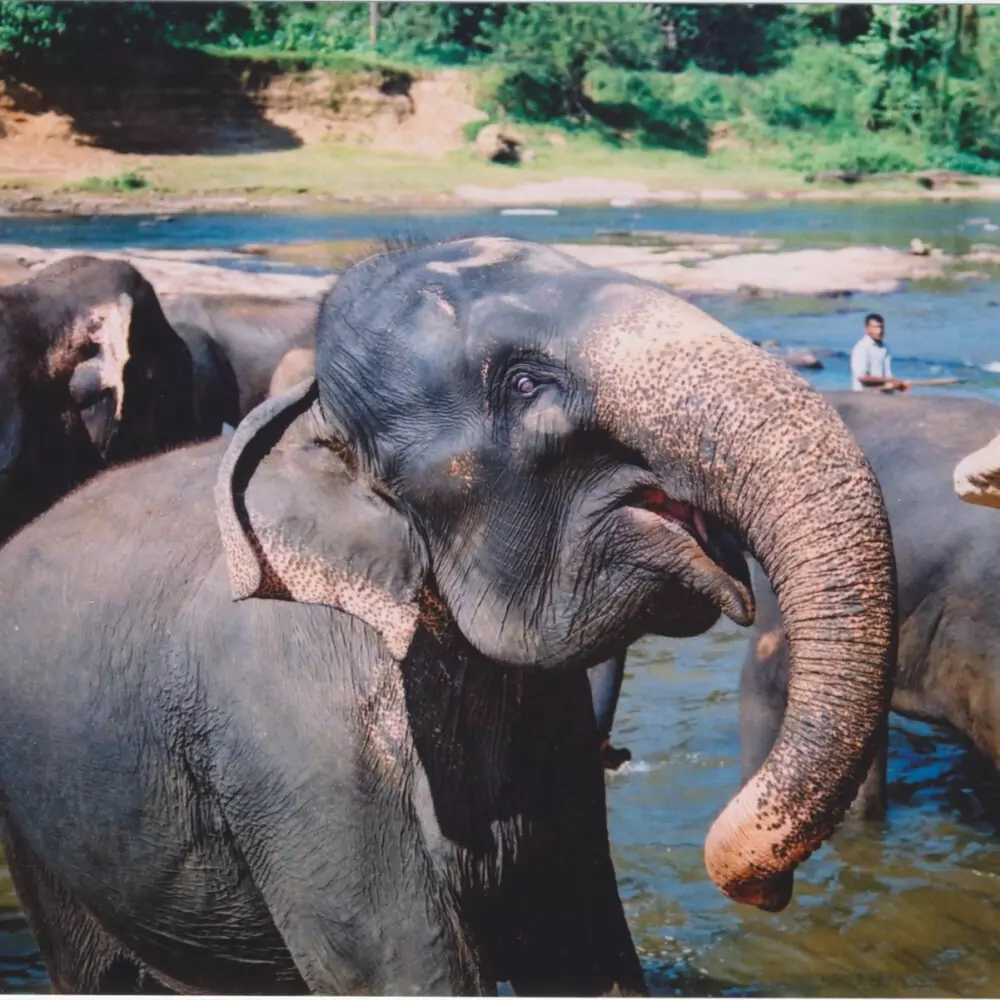 Elephants are awesome, every adult, or kid should get to experience being around elephants.
I know that the first time I encountered, and touched, an elephant, it was in Sri Lanka, it was almost a spiritual experience.
We've since been around elephants in Thailand, India, Laos, Indonesia, Nepal, and Africa. Asian elephants are the ones you want on your bucket list, we think.
I, and we, have ridden elephants, many many times, before it became controversial. These days it's frowned upon and the face of elephant interaction has changed.
The only place I've seen wild elephants in Asia, is Sri Lanka, but you'll still see working elephants used to patrol for poachers at Chitwan National Park.
Seeing wild tigers should be on your bucket list too, but so far, we've been unlucky.
6. Trekking in The Himalayas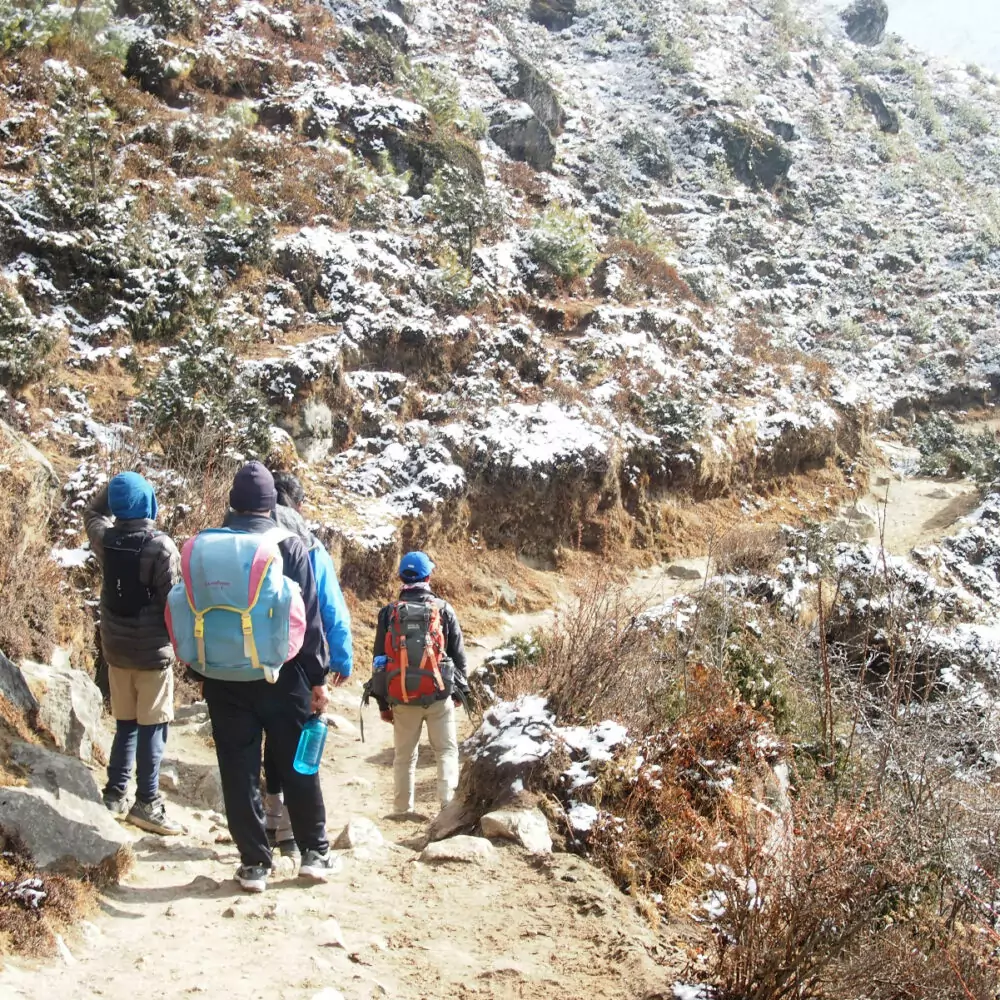 I think reaching Everest Base Camp, as a family, is our favourite family travel experience so far.
I wouldn't say it was my kids' most enjoyable, they weren't fans of having no wifi for 3 weeks and doing all that walking, but it was our greatest achievement.
There are many treks in the Himalayas, in Nepal, India, Bhutan, even Tibet, but the Everest Base Camp Trek, on the Nepal side is the best to date.
I'm going to use these words a lot on this page, seeing Everest, and being in the footsteps of the great explorers, is a spiritual experience.
Nepal wins for me as the best country to visit in the Himalayas because the tourist has the freedom to travel. Organised tours of countries are necessary and enjoyable, but freedom suits us better.
A long hike involving camping wouldn't be as enjoyable, for us, as the teahouse treks in Nepal, visiting different villages at various altitudes and learning about the way of life in that part of the world.
We've also completed the Macchu Picchu trek. That was a physically demanding multi-day hike, at altitude, involving camping.
Seeing the ruins of Macchu Picchu at the end was indeed, spiritual, it's where Chef proposed to me, incidentally, but the trek itself wasn't as enjoyable as those in Nepal.
I think maybe because there were no, or few, villages, just remote mountains and the ruins of the Incas.
Feel free to add seeing Macchu Picchu to your family adventure travel bucket list! It's a great one, just not in my top 10.
7. Stay in a Traditional Village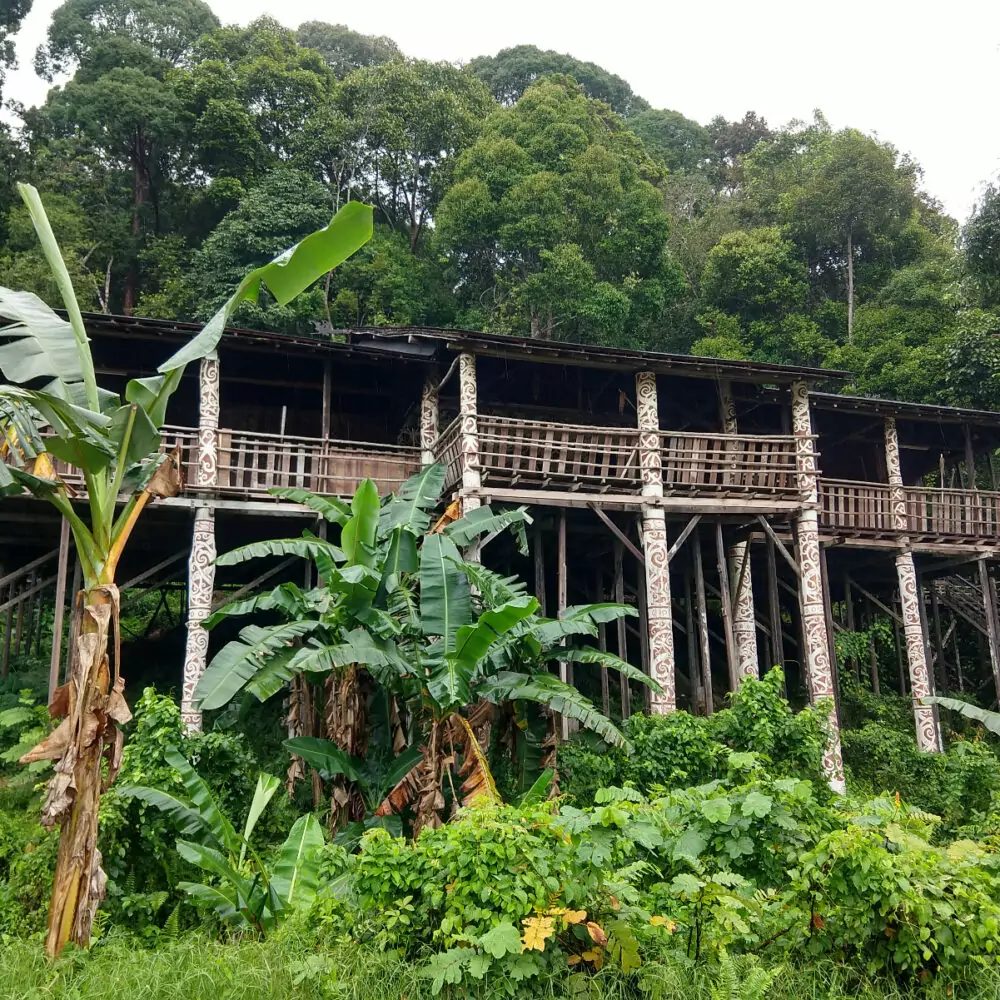 Get away from the modern world and discover traditional ways of living somewhere, somehow.
I was lucky enough, over 25 years ago, to stay in several Hill Tribe villages in Thailand. This was a long time ago, they are different now.
We also had the joy of living (on and off for 3 years) in Breb, our remote village in Romania.
Then of course, there was the time my teen and I spent with the Iban tribe in their longhouse in Borneo. The Iban are the former Headhunters of Borneo.
All were great experiences, not least because we learned so much. We learned how labour intensive food production is as we watched women pound rice at dawn.
We learned how a jungle is a true food forest as we walked through the rainforest with the Iban, harvesting fruit, palm hearts, honey, leaves and fish, all natural with a little management to improve yield.
These forest tribes are truly the original permaculturists.
We studied how families can grow and preserve all of their own food, even with the brutal winters Romania experiences. We saw hard work, joy, barter, harsh and happy lives.
All of these experiences influenced our decision to buy our farm.
If you possibly can, find a way to experience a different way of life, not in a city, get as remote as you can, somewhere where food is still produced the traditional way.
In today's world these skills have mostly been lost, they need to come back.
I cook from scratch, it's my normal, but so many people today don't. Take a deep dive into food production, raising animals, traditional foods and cooking, take a cooking class in every country you visit! My boys have always loved cooking classes.
These are great skills and ways of life for your kids to see and learn.
8. See Whales, Whale Watching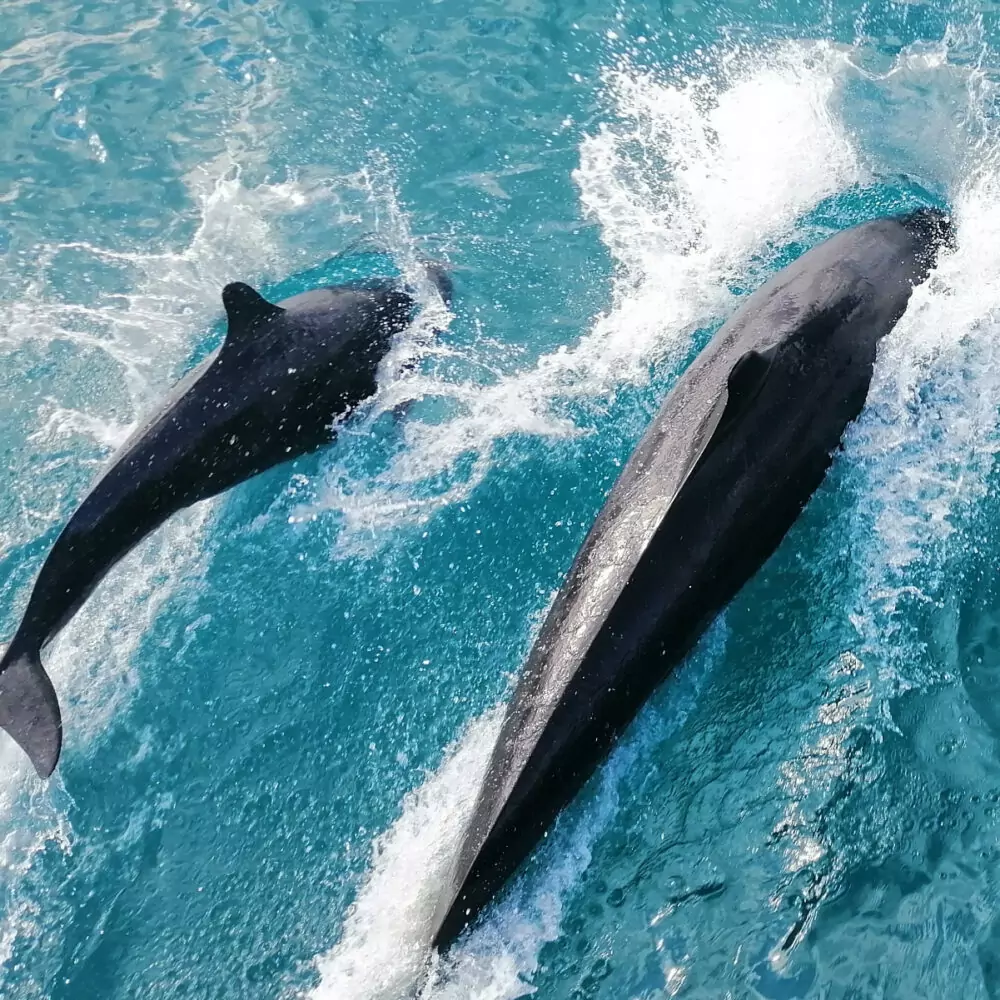 If you're from a part of the world where whale sightings are common, you may think whale watching is tame, but for me, growing up in the UK, I didn't see a whale until my 30s.
Seeing whales is another of those magical, almost spiritual experiences, if you're like me. I'm pretty sure your kids would love to be in the company of whales.
You can see whales in the US, Australia, in many parts of the world, we've even seen whales from a cruise ship.
Humpback whales are great for breaching and doing whale acrobatics, we often see them on our way out to the Great Barrier Reef, in whale season. But my favourite whale experience isn't this.
Off Sri Lanka we took a trip to see blue whales, a creature I never dreamed I'd see. They didn't put on a show for the tourists, but this remains one of my favourite and most memorable animal encounters around the world.
The rickety boat added to the adventurous feel!
Learn more about whale watching off Mirissa, Sri Lanka in our post. My husband has also swum with minke whales on a liveaboard dive trip, but that one isn't really kid-friendly.
9. Explore Ancient History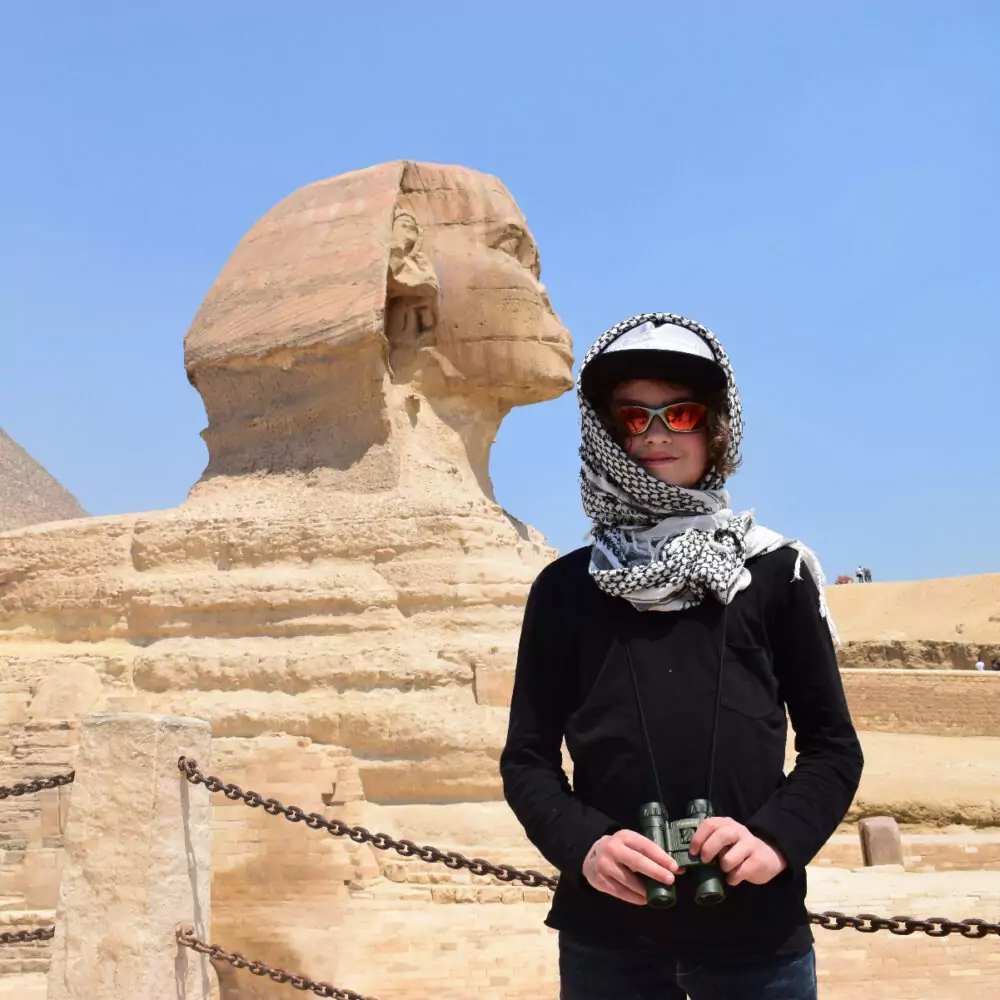 With the massive popularity of Rick Riordan's fantastic mythology and history books in recent years, kids are embracing ancient history more than ever.
I've written about how we world schooled history before, that subject is perfect to learn through travel. If you're new to that word, worldschooling, read our post on what worldschooling is.
My elder son, D, is taking History A level today through sheer love of the subject.
A lot of that is because of Mr Riordan. We owe him our thanks. If you haven't already, buy your kids these books here.
My kids were inspired to beg to visit Egypt and Greece to explore the architectural marvels left behind by the ancients. Both trips would be their favourites to date.
Although my younger son, Boo, says living in Hoi An Vietnam was his favourite trip, that was mostly because of the food!
So be sure to include an ancient civilisation or three on your adventure travel bucket list. Egypt and Greece are my two top picks, taking you to Africa (part of Egypt is actually in Asia) and Europe.
If you're looking for an ancient adventure journey in the Americas, try Guatemala or Mexico.
In Asia visit the following ancient cities and temple complexes.
There are many more ancient sites across the globe, including the many castles, fortresses and citadels in Europe. Romania has some great citadels and Saxon ruins, including fortified churches.
I'll just add here that modern history, the world wars, the Vietnam war, and more, should also have their place on your adventure world travel itinerary or bucket list. Take your kids to the Cu Chi tunnels at least.
10. An Adventurous Travel Activity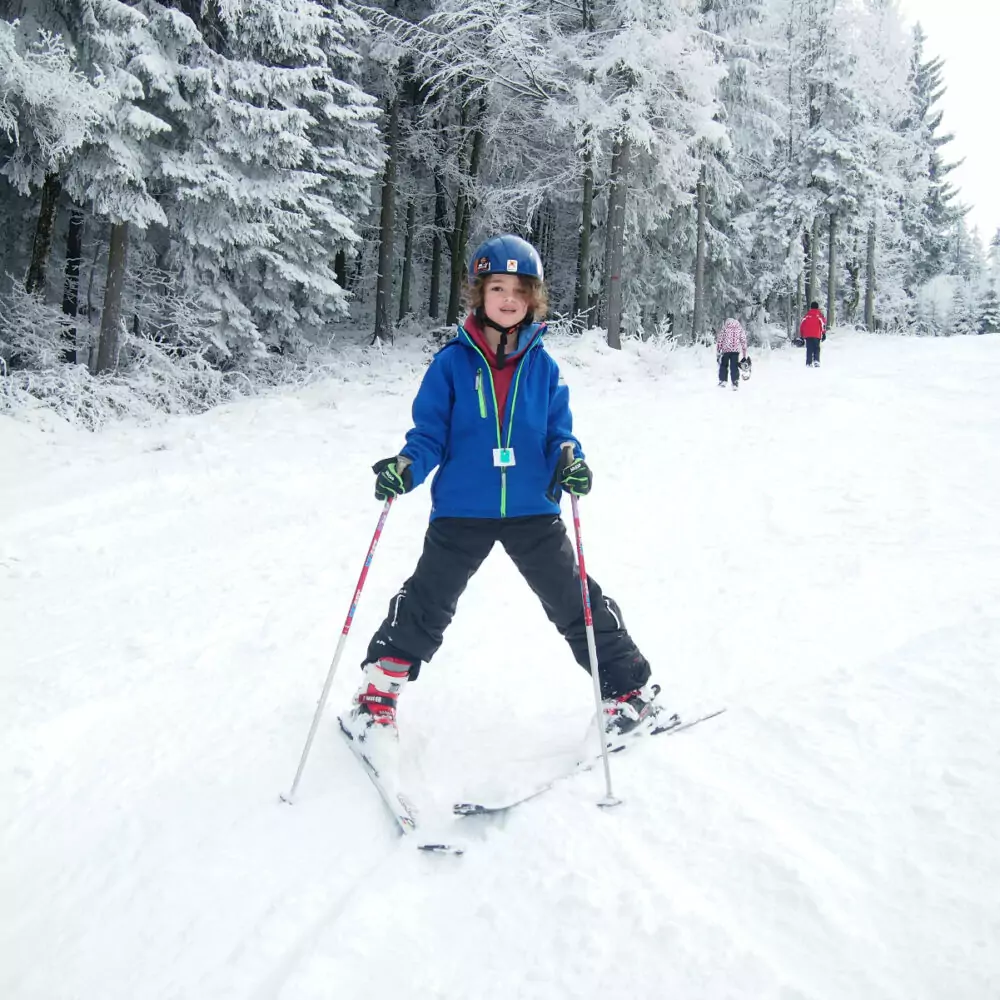 The final item on our top 10 adventure family travel bucket list would be at least one adventure activity.
This could be trekking in Nepal, as we already mentioned, it could be learning to scuba dive, parachuting, bungee jumping, learning to ski, a horseback trek or camel safari, it can be whatever you and your children find most appealing.
I'm not comfortable with my kids jumping off mountains or out of planes, but we made certain they were able to partake in most of the above.
Skills like scuba diving or skiing last a lifetime and can take you to many exotic and adventurous destinations. Skills like these are a gift to your kids.
Not only that, any activity where your child has to push themselves to achieve a goal is great for their self-confidence and for your family bonds.
There's nothing quite like learning a new skill, or tackling something hard, together.
Adventurous Family Travel, How To Achieve It
Mostly, our site is about long-term travel, itineraries and destinations for families free to travel the world in a family gap year scenario or longer term travel.
How is this possible? Savings, earning online, being independently wealthy (unlikely), hard graft, and grasping the concept that travel can be cheaper than staying home.
Read how we sold everything to travel, then scroll back up the page and take a look at the farm we bought during the 2 year lockdown we had here, another dream come true. Can you save this to Pinterest for us? Thanks. Sign up for Grow, the teal sharing and bookmarking widget bottom right. It helps us to help you.
If you'd like to hire a car during your stay, use this car rental comparison tool to find the best deal!

We also suggest you take a look at this company to get a quote for all kinds of the more tricky adventure or extended travel insurance.

Try Stayz / VRBO for an alternative way to find rentals on homes/apartments/condos in any country!