This post may contain affiliate links.
Yes, Vietnam is in Asia, but it's also a part of Southeast Asia and East Asia. Vietnam is a country entirely in the continent of Asia situated adjacent China and Laos. Vietnam's full name is the Socialist Republic of Vietnam. This post answers the question, where is Vietnam?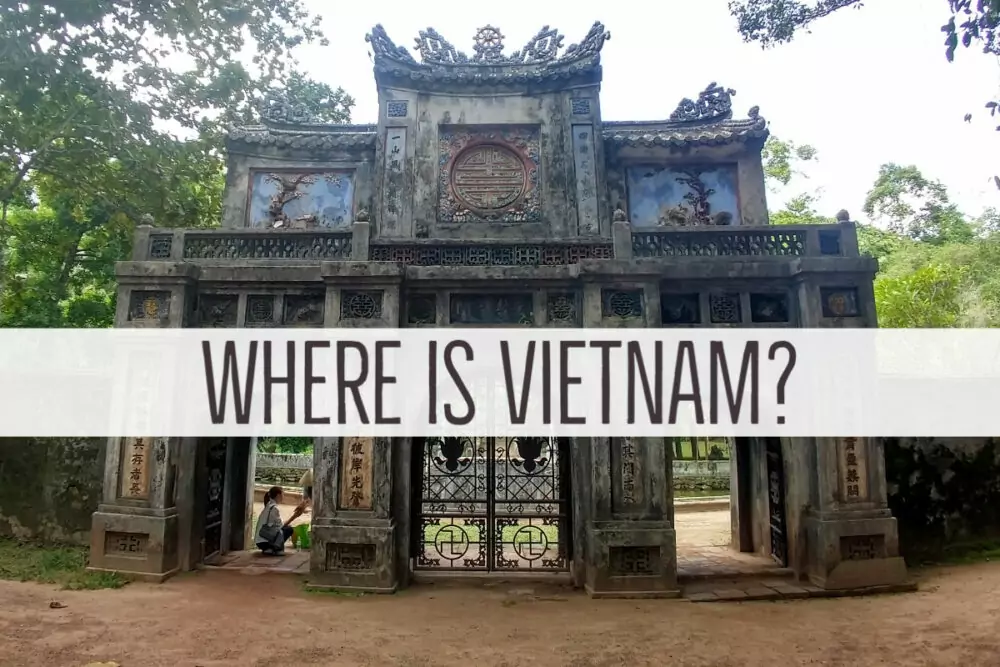 Vietnam is not a transcontinental country as it fully lies in Asia. Turkey is transcontinental, it lies between Europe and Asia, as does Egypt (Africa and Asia), but the country of Vietnam is not a transcontinental country.
Vietnam is in Asia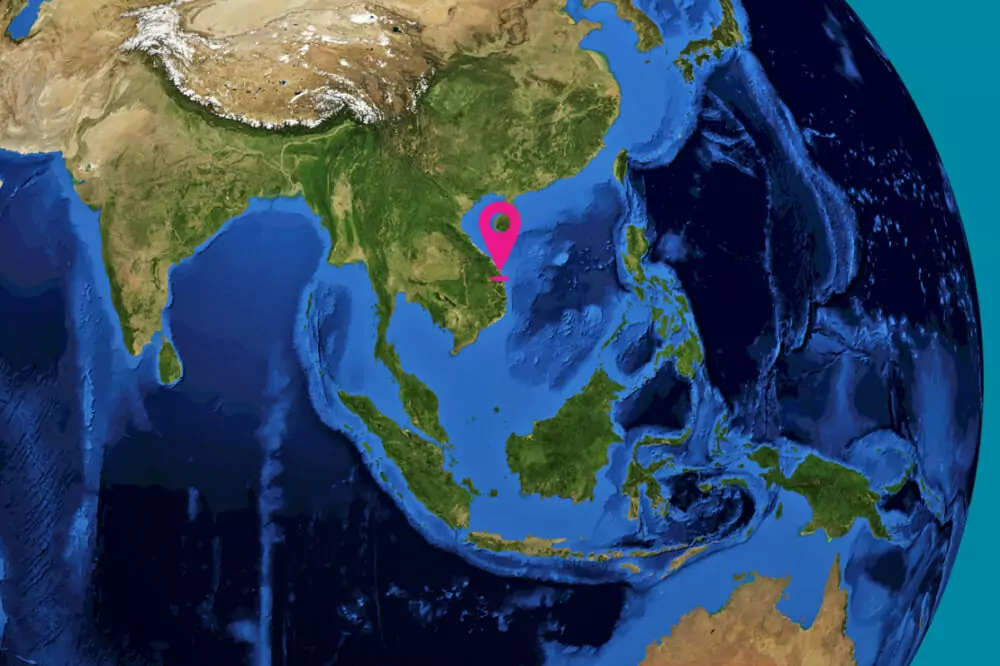 The country of Vietnam, more correctly, The Socialist Republic of Vietnam, is in Asia, and the part of Asia that is Southeast Asia, it is also part of South Asia.
Vietnam is located on the eastern edge of mainland Southeast Asia and is fully in the Northern Hemisphere.
Vietnam shares land borders with China, Cambodia and Laos, along its eastern side the country meets the South China Sea of the Pacific Ocean. The most southern and southwestern parts of Vietnam border the eastern part of The Gulf of Thailand.
Vietnam is split into 63 provinces along with 5 five centrally-governed cities. These are Hanoi, Ho Chi Minh City, Can Tho, Da Nang and Hai Phong.
Hanoi is the capital of Vietnam today.
Vietnam is part of the Association of Southeast Asian Nations (ASEAN), becoming a member in 1985.
Is Vietnam Communist?
Vietnam is a socialist republic with a one-party system led by the Vietnamese Communist Party. The VCP embraces the ideologies of Marxism Leninism and Ho Chi Minh Thought.
What is The Flag of Vietnam?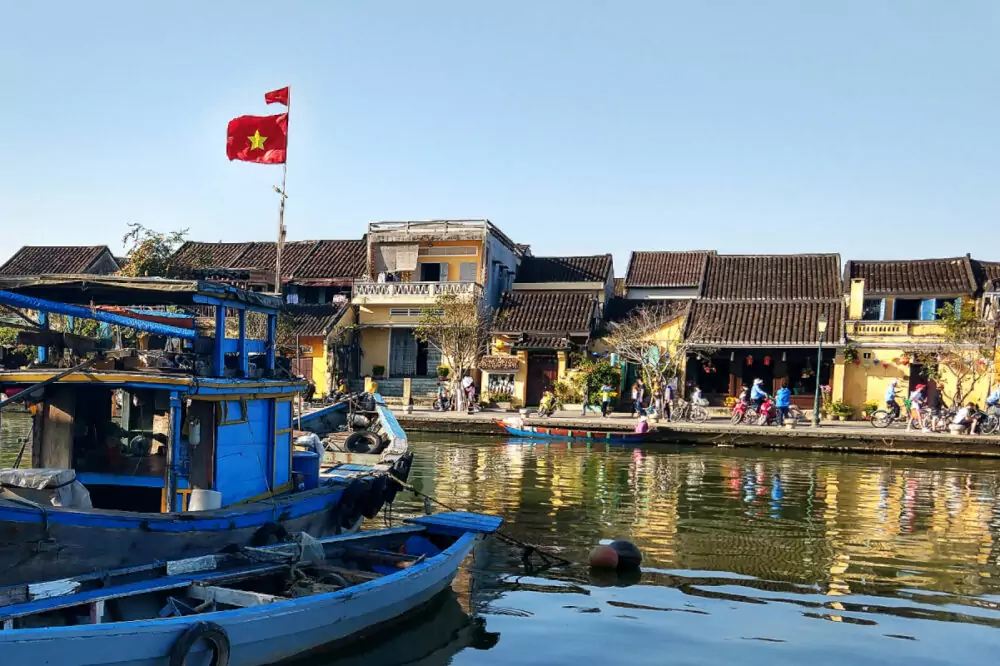 Vietnam's flag is red with a central yellow (golden) star.
Which Time Zone is Vietnam In?
The time zone in Vietnam is Indochina Time (ITC), which is GMT+7. This means that if you're standing in London at noon, the time in Vietnam should be 7pm. (Depending on the time of year, the UK keeps British Summer Time with clocks going forward in spring, back 1 hour in fall.)
Indochina Time is usually 9 hours ahead of Eastern Standard Time (GMT-5). So if it's noon in New York, it should be 11pm in Vietnam. (Again, depending on daylight saving).
Vietnam reportedly does not have a seasonal clock changing or daylight saving time, EST does. Please double-check my maths on this, I'm not the best mathematician, preferring Geography.
Other countries that share ITC include Cambodia, Laos, and Thailand, partly or in whole.
Dubai reportedly does not have a seasonal clock changing or daylight saving time, EST does. Please double-check my maths and this info as Dubai did keep daylight saving previously.
Places of Interest in Vietnam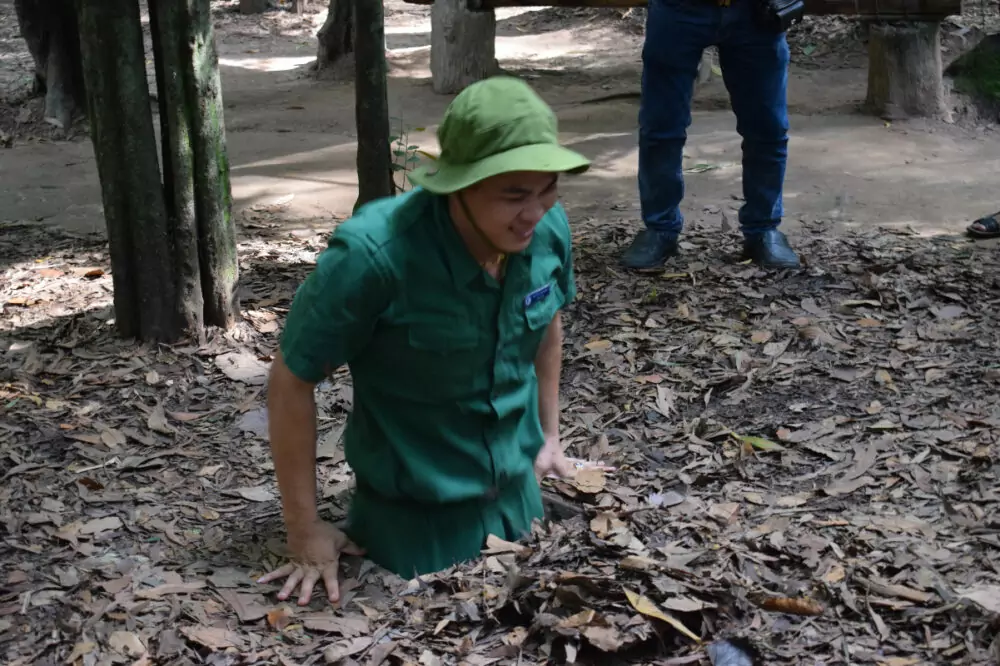 Some of the major, must-see places of interest in Vietnam include:
The biggest cave in the world at Phong Nha-Ke Bang National Park
The beautiful, UNESCO listed old town of Hoi An
The stunning limestone karst landscape of Ha Long Bay
The monuments at Hue
The Imperial Citadel of Thang Long in Hanoi
My Son Sanctuary – Cham monuments older than Angkor Wat
Trang An Landscape Complex, more limestone karst scenery in Ninh Binh Province
War museums, relics and memorials, including Cu Chi Tunnels
Ho Chi Minh, Vietnam's beloved leader, his mausoleum is in Ba Dinh Square, Hanoi
Is Vietnam a Good Place To Visit?
Vietnam is a wonderful, fascinating country of immense natural beauty. Vietnamese food is some of the best in the world. In our opinion (and we have visited many times) Vietnam is a sensational travel destination.
Where Are North And South Vietnam?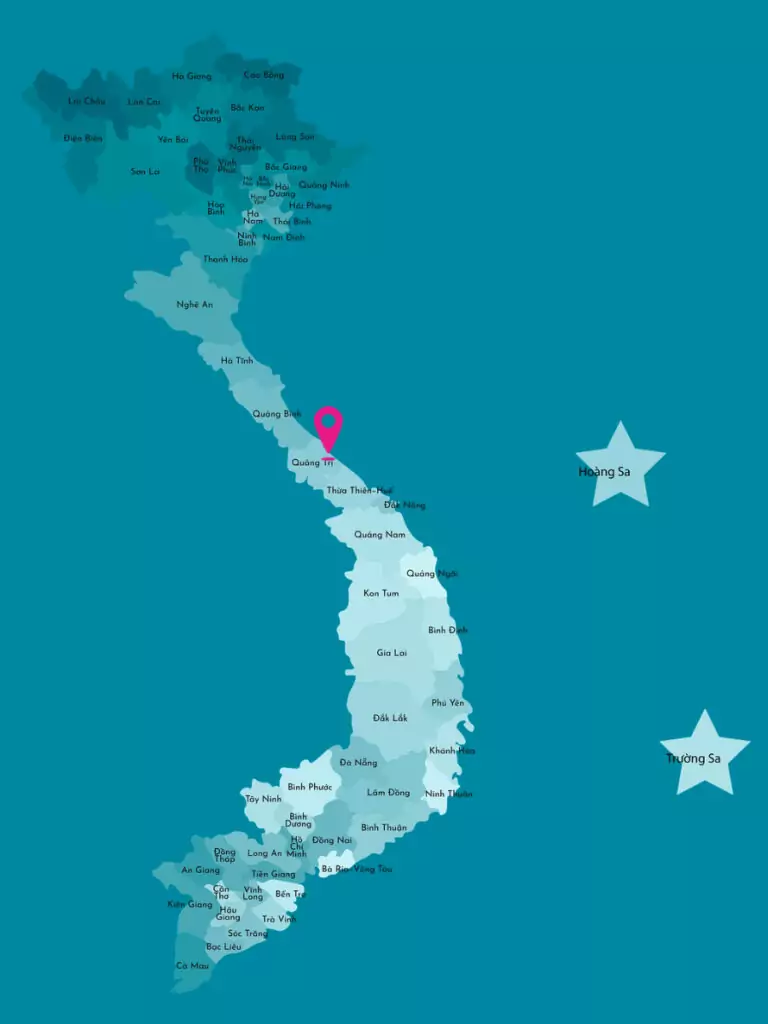 After the war, North and South Vietnam were officially united to form The Socialist Republic of Vietnam.
Obviously, Vietnam still has a north and a south, Hanoi, the Capital, is in the North of Vietnam, and Saigon (Ho Chi Minh) is in the south.
During the war, the division between north and south Vietnam lay in Central Vietnam, just south of the 17th parallel, 17 degrees of latitude north. It followed the path of the Ben Hai River and on either side was the DMZ, the Demilitarised Zone.
In this area, you will find Khe San, The Rock Pile and Vinh Moc Tunnels. These were built to shelter villagers from Quang Tri Province. If you were wondering where is Khe San, it's here in Central Vietnam
You can still see war remnants and memorials around the 17th parallel today.
What Continent is Vietnam In?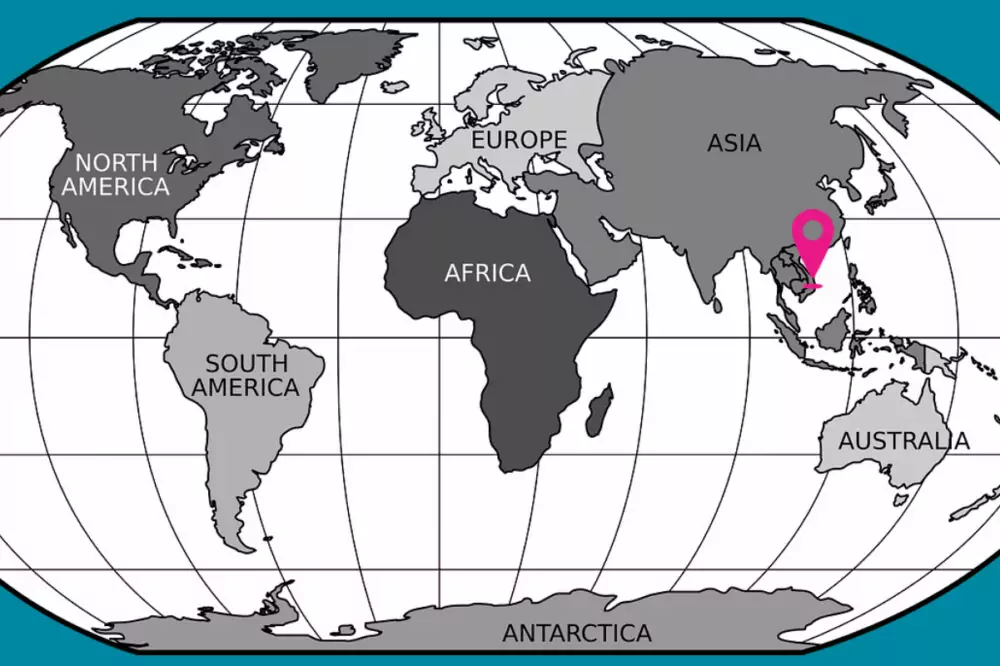 As you can see from the map of the continents of the world, above. Vietnam is in Asia.
If you're looking for more information on Vietnam, attractions, and travel in Vietnam, see our full Vietnam travel blog or our Vietnam travel index and guide.
If you'd like to hire a car during your stay, use this car rental comparison tool to find the best deal!

We also suggest you take a look at this company to get a quote for all kinds of the more tricky adventure or extended travel insurance.

Try Stayz / VRBO for an alternative way to find rentals on homes/apartments/condos in any country!