Last Updated 25/07/2021
A typical Long Neck Karen village house near Mae Hong Son, Northern Thailand.
We visited by hire car and local "taxi" read more about our experiences Visiting the Hill Tribes of Northern Thailand by clicking through.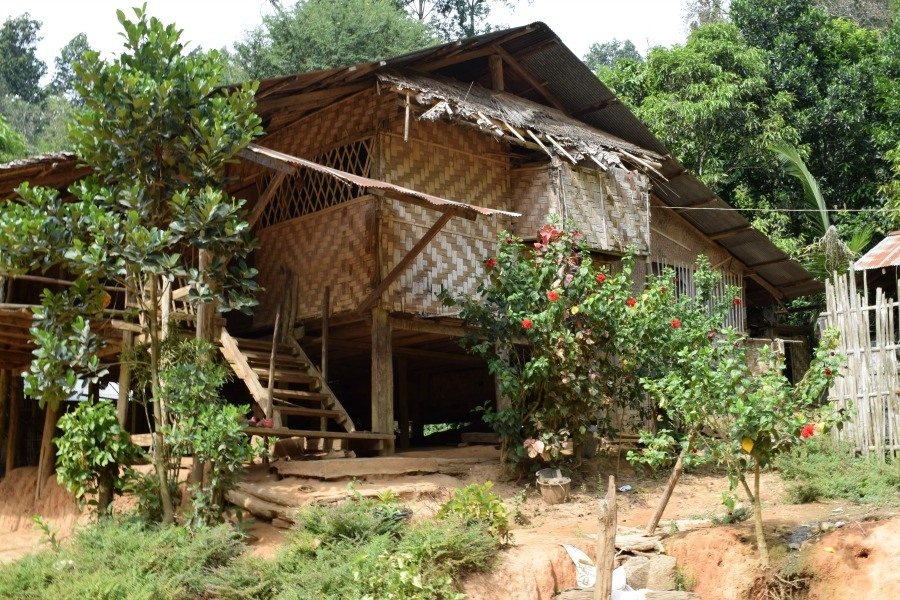 Back to our main Thailand Travel page
Please check and double-check all the information we give you locally as times, places, dates, and services do, as we found, change often. Restrictions and closures may apply.