This post may contain affiliate links.
People often don't associate South Africa with taking a safari or visiting a game reserve. I always think of Kenya and Tanzania, but there are plenty of wildlife parks in South Africa, the mighty Kruger and dozens of smaller game parks. We took our then very young children to a few of South Africa's game reserves and wildlife parks and this is how we managed to see the wildlife in South Africa, on a safari with kids.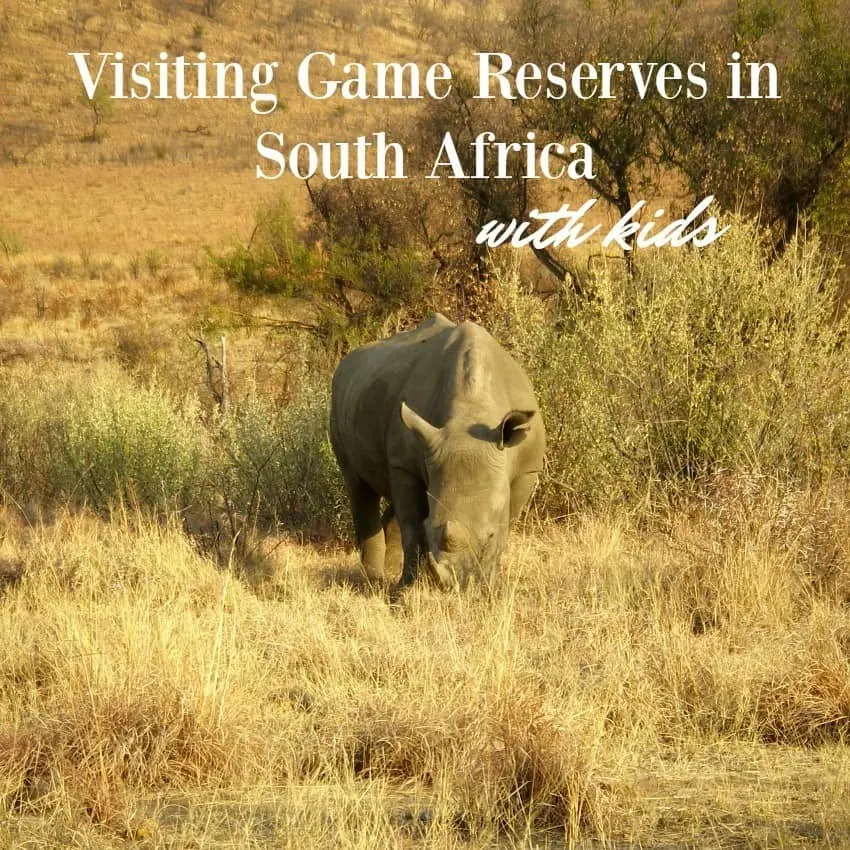 I didn't want to go to South Africa when I was invited to my brother's wedding , I just thought of the country's chequered history and race inequality. We had to go, so we planned a game viewing trip around the wedding. It was so fantastic we went back again a few years later, with kids.
My brother talked us out of backpacking, he's a bit more cautious than me and has had first-hand experience of crime and carjacking in the country along with seeing too many bus crashes. For once, I listened.
Instead we took the easier, but more expensive, option of booking budget accommodation in advance and self-driving around the north of this beautiful country. We saw lions, rhino, giraffe and elephant, even tigers, without booking a typical "safari".
Game Reserves in South Africa
South Africa is absolutely stuffed with wildlife parks, conservation areas and other places to see wildlife. The biggest and most famous is obviously The Kruger National Park in the north-east. When we were considering visiting game reserves in South Africa with kids one of our big concerns was malaria, we didn't want to expose the kids to it, nor give them anti-malarials.
We chose not to go to The Kruger with the kids because of the malaria risk. We found that you can see as much wildlife as you could ever hope for in the smaller parks and avoid taking malaria prophylaxis.
For the purpose of this post I've asked a friend to contribute her experiences of The Kruger with kids.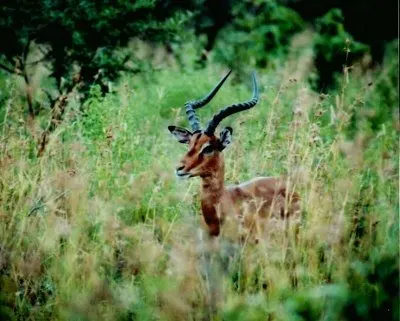 Hluhluwe-Umfolozi Game Reserve with Kids
The Hluhluwe Umfolozi Wildlife Park in KwaZulu Natal, the heart of Zululand, is the oldest game park in South Africa. Zulu King Shaka hunted here and designated the area a conservation zone.
You can see all of the Big Five (lion, elephant, leopard, buffalo, and rhinoceros) on the savanna and at waterholes. Hides let you observe the wildlife at close range. We spotted four of the Big Five. Unfortunately, leopard are notoriously difficult to spot.
We booked accommodation in the park itself at Hilltop Camp, a collection of huts and bungalows around a central resort area. We booked a simple travellers' rondavelle ( you can see a rondavelle in the video below), for a few nights, but got lucky, we were upgraded to a luxurious, and very African, bungalow with the most amazing views of the Zululand hills.
We arrived by car, at night, the next morning as our coffee on the balcony sharpened us up, we realised that the shapes on the hill opposite weren't cows, they were rhino. Good morning Africa!
"Snake! "
As I drew the curtains that night it fell from the curtain rail and hurried off behind the sofa.
James called the ranger " I'll be right there, I'll just get my fishing rod!"
We never quite worked out what he meant by that. James used a broom to persuade our green friend to leave before the angler arrived.
Now you need to forget everything you imagined about going on safari, guides and safari vehicles, we self drove, just cruised around the park looking at the animals. The animals also came to us, we had a zebra outside our bungalow one morning taking a dust bath in our driveway.
Organised game drives are available from the lodge at Hill Top, but you have to pay and small children may not be able to sit still for long enough.
We did take one organised night drive, the guide was fantastic, pointing out bush babies in the trees and driving us right up next to an elephant. Nobody even realised he was there until the guide turned the torch on him. Guides have a sixth sense for animal location so you will probably spot more if you take one.
St Lucia Wildlife Reserve, Staying in St Lucia Wildlife Park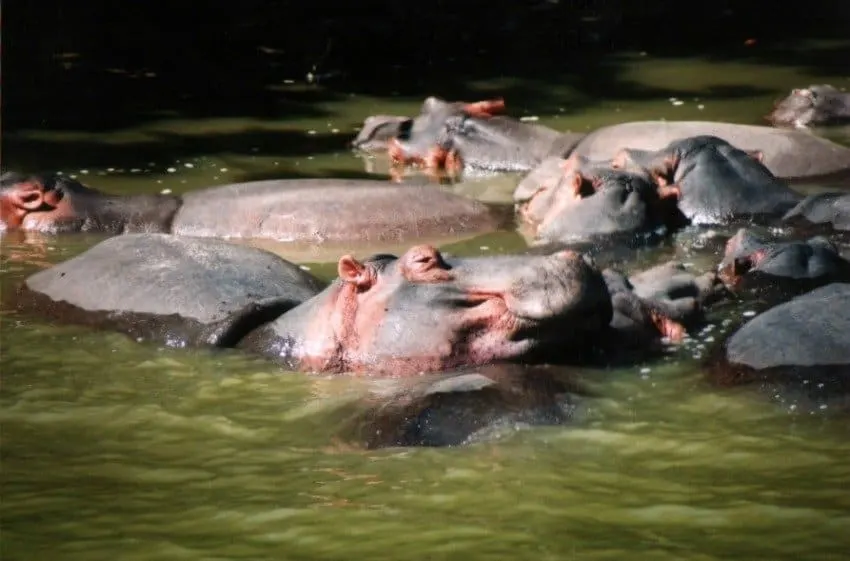 St Lucia, on the coast, is a wetland reserve famous for hippos and crocodiles. There are also a lot of bull sharks, maybe not the best place for a swim.
This video was filmed at the St Lucia Wildlife Reserve, you get to see what I look like.
See You Tube.
Again, we booked a rondavelle, perfectly comfortable accommodation with shared toilet and kitchen blocks.
It was great to meet a few locals and the park ranger as we cooked our boerewurst. They gave us a real insight into why this country is the way it is, they kind of changed my outlook. Guns and violence are a part of life here.
They told us that the hippos sometimes came into the camp at night, so to watch out if we needed to visit the toilet block after dark.
"Snake!"
It was on the floor in a bathroom cubicle. We left this one well alone, a green mamba. The rangers sprang into action, catching the critter in a bucket.
We had some other close wildlife encounters at St Lucia, monkeys on our roof, a tortoise strolling through camp and a family of warthogs right outside our hut. They're in the video.
Kruger National Park With Kids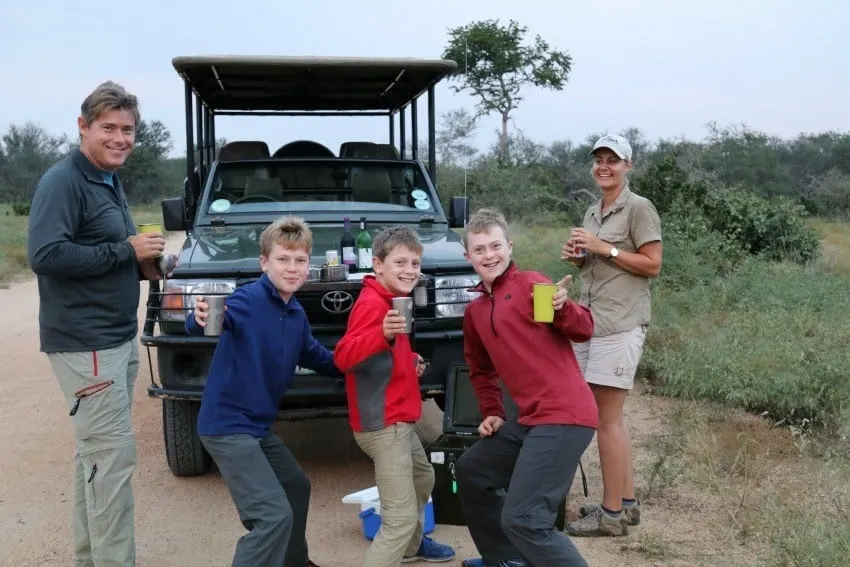 Kruger National Park in north-eastern South Africa is one of Africa's largest game reserves and a premier safari destination.
Home to the Big Five (lion, leopard, rhino, elephant and buffalo) and may other animals and birds. Kruger National Park with kids was a great family trip for us.
We stayed in a luxury safari lodge, Jock Safari Lodge, within the park itself as it was our first family African safari.
We spent three nights at the lodge, in a spectacular location overlooking a dry river bed. Game drives were morning and afternoon, and we managed to see all the Big Five, including leopard which are the hardest of the five to spot.
Highlights for us were the many lion we saw, including a pride of twelve, complete with cubs just a few weeks old; a mum and her four cheetah cubs playing in the long grass; and the elusive leopard which we followed off-road for almost forty minutes.
Another, much more affordable option within Kruger, is to stay at rest camps, clusters of rondavels, lodges and tents, complete with restaurants and small shops. This are dotted around the park.
Kruger is a "self drive park", meaning you can drive around in your own car and look for animals. We did this on our last day within Kruger and saw an abundance of animals. Roads are mostly paved and easily accessible to regular cars.
If self-driving within Kruger, there is always the option of a morning or evening game drive, booked through the various rest camps. This might enable you to see the nocturnal animals, particularly the big cats, which can be more difficult to spot by yourselves.
Our first family safari was amazing and we'd definitely recommend Kruger National Park, with its abundance of animals, as a family safari destination.
We did take anti-malarials while in Kruger, but we'd been taking them at other times during our world trip, and had no side effects. Nicky blogs at Go Live Young.
Diving Sodwana Bay in South Africa
Sodwana Bay is a superb dive, the only surf dive I have ever done.
Inflatable boats take you out from the beach, just beyond the waves. The coral is spectacular, so big and healthy looking, the fish that hang around here seemed bigger than any I had seen elsewhere. Getting back into the boat afterwards resulted in a very inelegant faceplant into the floor.
It was here, in deeper waters, that the coelocanth was first discovered. I love the book, A Fish Caught in Time: The Search for the Coelacanth, which tells the story of that event, it's a great read.
This dive is my favourite ever, better than any I have done in Australia or Maldives. I'd love to do it again.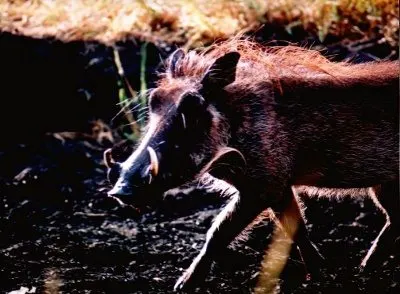 Should You Visit Wildlife Parks in South Africa With Kids?
South Africa was in the midst of upheaval and change when we visited and afterwards. I can't advise on safely in the current political climate, but, if things resolve themselves my answer would be absolutely yes.
The wildlife viewing is sensational, my children will never look at a zoo the same way again. They learned that giraffe are often struck by lightning, I bet you'd never thought of that.
There was a dead giraffe blocking the road one morning and the rangers explained what had happened.
The boys found out a bit about the foods of the region, South Africa's rainbow cuisine of braiis, biltong and bunny chow.
They got a glimpse of Zulu culture and were able to stroke a baby lion. At the time they were too young to take on much of the social history of South Africa but I would very much like to take them again when they are older. South Africa was also a huge learning experience for me.
Restaurants are plentiful, food is good, cheap and suits a western palate.
You do have to exercise caution, violence is a big problem here. Don't get out of the car if the road is blocked, reverse away, it could be a trap. Obviously, keep car doors and windows locked.
Don't leave the windows open in your accommodation, you don't want a house full of hungry baboons (it happened to my brother, he should know better he's lived there for seven years). Don't forget that wild animals are not just in the reserves.
If you take younger children I would highly recommend self-drive animal viewing in the game reserves rather that organised safaris and game drives. Take your own car seats, they are not usually counted as part of your baggage allowance.
Just remember to watch out for snakes.
So game reserves or game parks in South Africa with kids, without the need to book any sort of "safari" or tour was a great result for us. We particularly enjoyed having our own car and being free to explore multiple smaller wildlife reserves. Will we go back? Yes, I'd like to. My brother left after violence escalated in his area but I think that as tourists we should be fine with some common sense and travel smarts. It's a beautiful country, breathtaking, and to see animals like this is the stuff of dreams. At the moment, South Africa, Egypt, and Morocco are the only parts of Africa we've visited, so I can't point you to an in-depth Africa section. How about you check out our other wildlife travel experiences instead?
If you'd like to hire a car during your stay, use this car rental comparison tool to find the best deal!

We also suggest you take a look at this company to get a quote for all kinds of the more tricky adventure or extended travel insurance.

Try Stayz / VRBO for an alternative way to find rentals on homes/apartments/condos in any country!