Are there tigers in Africa? No, of course not, not wild ones, but that's me holding a baby tiger in South Africa. We came across these adorable cubs at a private Nature Park, not too far from Johannesburg . I had to pay my money and give them a cuddle, who wouldn't? It was only afterwards that I started to wonder, why on earth are they breeding tigers in South Africa?
If you'd like to check on global tiger distribution see this tiger map from WWF.
We loved the nature park, we drove around the vast enclosures and saw plenty of African animals, there was a cafe that did great toasted sandwiches and had a resident hippo. We really felt we were out in the African bush, not a park.
Any post on this site may contain affiliate links. We earn commission on these should you make a purchase. All recommendations are genuine and we are not paid to include products, hotels, and so on.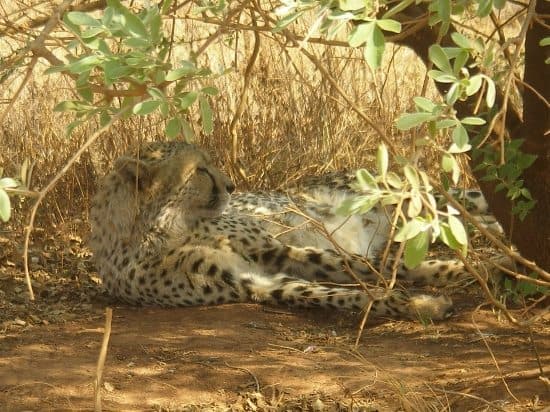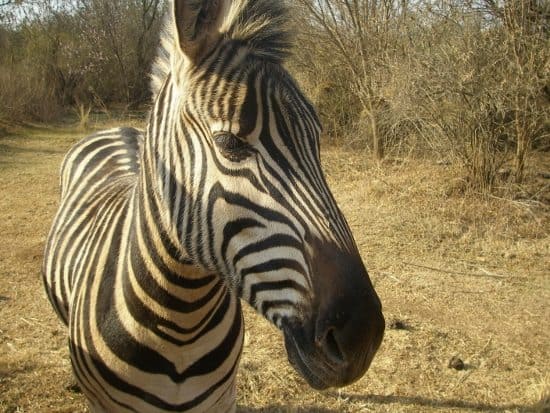 There were some larger lion cubs that you could pet, too, no children in this pen, obviously. It was Chef's turn to meet these savage predators.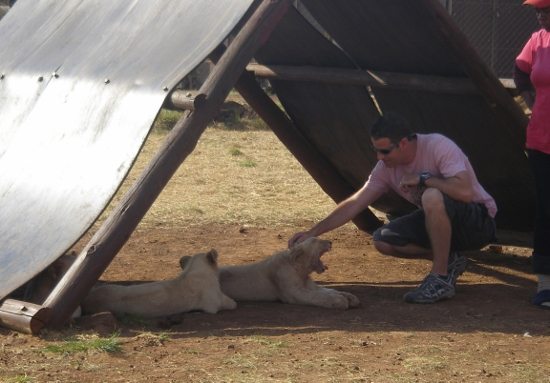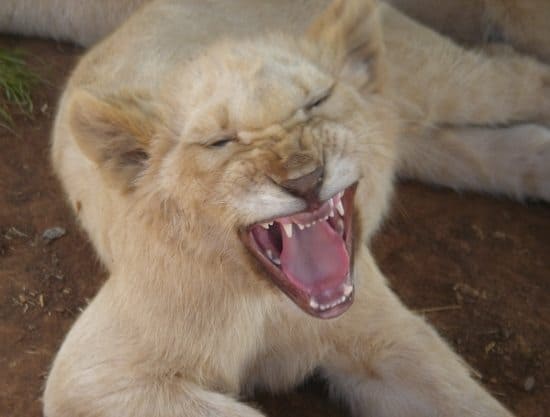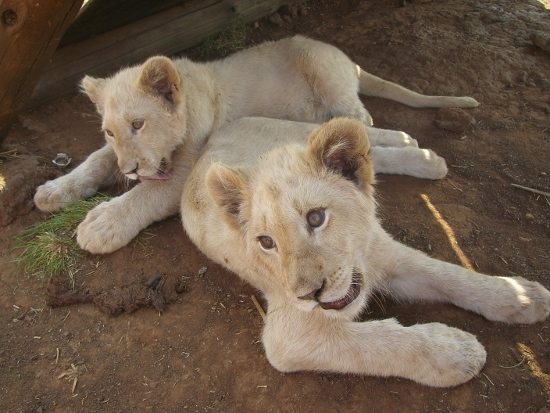 Aren't they beautiful?
But the tiger question is bugging me, why would they be producing so many tiger cubs? I really don't know, I hope they're not destined to be tourist attractions in Asia or hunted by men with big guns and small hearts, the sort who are happy to hand over wads of cash to shoot and kill a trophy. There were a lot of tigers there, the enclosures were great and the animals looked well cared for. But why? I'd like to think it's a conservation project, or maybe just a zoo. Can you tell me?
You can see more of our adventures in the South African game reserves by clicking the link.
Are there tigers in Africa? World Travel Family blog
Alyson is the creator of World Travel Family travel blog and is a full-time traveller, blogger and travel writer. A lifetime of wanderlust and now over 7 years on the road, 50+ countries allowed the creation of this website, for you. She has a BSc and worked in pathology before entering the travel arena and creating this website. World Travel Family Travel Blog has been helping you travel more, better and further since 2012, when Alyson and James first had this life changing idea. On this site you can find endless travel information, tips and guides plus how to travel, how to fund travel and how to start your own travel blog.