This post may contain affiliate links.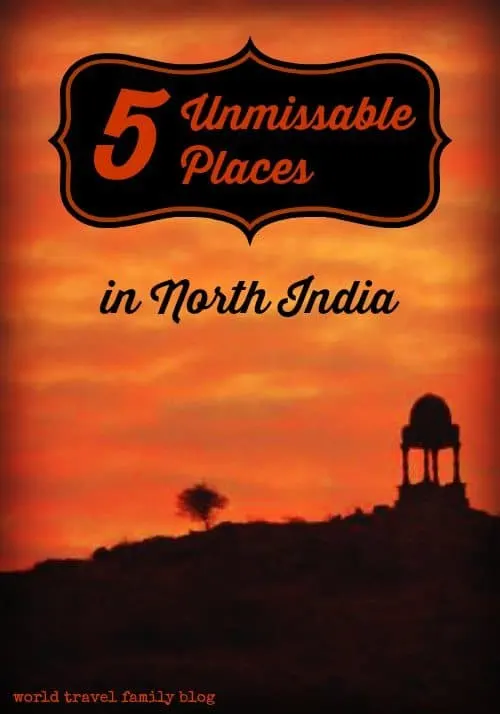 Have you been to India?
India is a country many of us fall in love with before we've even been, beautiful images, fascinating stories, wonderful food and exotic wildlife draw us to discover India for ourselves.
Excitement is growing here as I introduce the boys to India through books, documentaries and videos, they'll be going for the first time soon. We'll start our trip in the south and find our feet on the laid back beaches of Kerala and Goa before travelling north to explore some of India's most stunning cultural and historic highlights.
If I had to pick just 5 North Indian destinations for families to visit, to truly get a taste of India's diversity and magic, it would be these. Narrowing it down to 5 was difficult, there is so much more besides. Scroll down the page to see an amazing and beautiful video of all North India has to offer.
Varanasi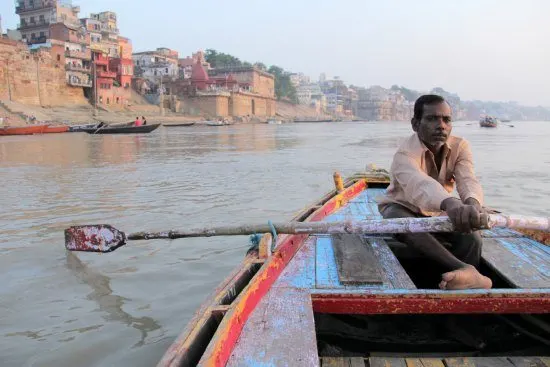 When I picture India, the holy River Ganges and the ghats of Varanasi are what spring to my mind. You will never forget your dawn boat ride on Mother Ganga, nor the experience of being in one of the oldest continuously inhabited cities in the world, the holiest of the seven sacred sites in Hinduism and Jainism.
As you follow the river you will see life unfolding, Sadhus sit in contemplation, children play and swim, pilgrims take sacred baths and women wash laundry while cattle bath and drink.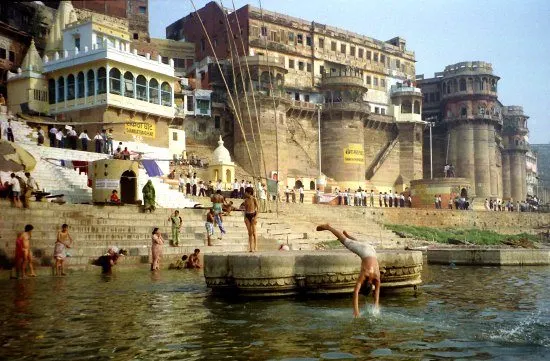 Varanasi or Benares, said to be founded by Hindu god Shiva, is so holy that people come from all over India to die and be cremated here. Piles of wood dominate the burning ghats and cremations happen around the clock. It's something I want my children to see and understand, the transience of the physical body. If you feel your children would be upset by this, you can stay away from these ghats, but for us this is part of learning about life and the world.
Varanasi is also famous for silks, a visit to a silk warehouse is easily arranged. Just wandering the narrow streets of this ancient city is an experience not to be missed.
Varanasi is not far from one of the most important places in Buddhism, Sarnath, the place where Gautam Budhha gave his first Sermon about Buddhism. Sometimes called the birthplace of Buddhism, there are temples there made by the countries where Budhhism is practiced. Sarnath is one of only four Buddhist sites sanctioned for pilgrimage. The other three sites are: Lumbini Buddha's place of birth, Bodh Gaya, his place of enlightenment and Kushinagar his death place.
Udaipur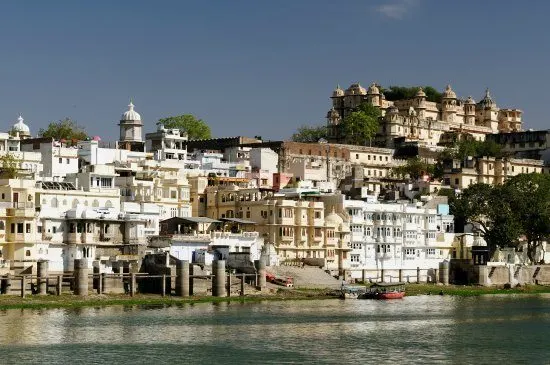 Switching to Rajasthan, Udaipur would be a great pick for families.
Alongside the magnificent Rajput Era Palaces, there is a little modern history to interest the kids. The stunning Lake Palace, on a tiny island in the centre of Lake Pichola was built as a royal summer palace and is now a magnificent hotel, but it is famously known for its role in James Bond movie, Octopussy. Many scenes from the Indian section of that movie were shot in the area. Kipling fans will also know that Udaipur was the birthplace of Bhagheera in his Jungle Books.
When we visited we stayed in a guest house right on the bathing ghats, our rooftop restaurant offered views of the lake and we were just a few steps away from its archways where an elephant waited patiently and children played cricket beyond.
Visiting the palaces is an absolute must-do to get a taste of the splendour of the Rajput era.
Ranthambore National Park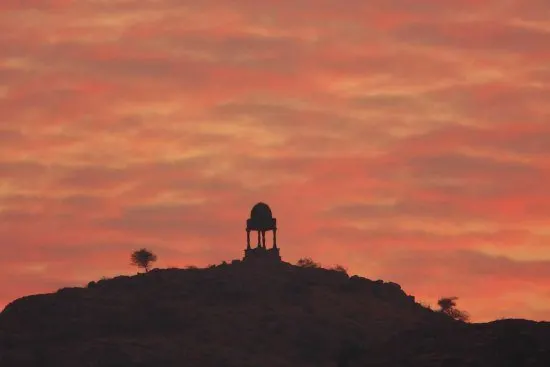 Seeing tigers in the wild is very high on my bucket list, how about you?
I've seen a blue whale in Sri Lanka, the big 5 in South Africa and platypus in Australia but tigers are my favourite animals, majestic, beautiful, almost mystical in their allure. Taking a journey to find incredible wildlife is always an adventure and a privilege.
Ranthambore National Park, the biggest national park of Rajasthan, is one of the best places in the world to see them. A dawn jeep safari offers you the best chance of sighting wildlife, including crocodiles, birds, sambar, monkeys and the big cats.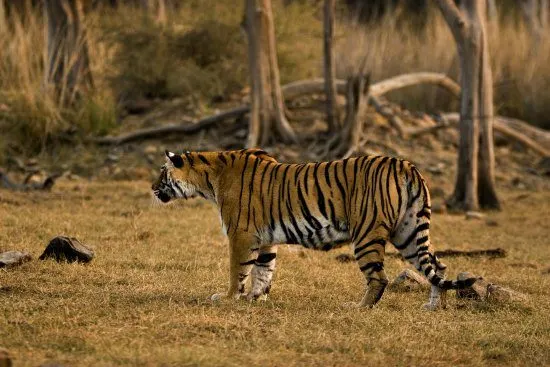 Shimla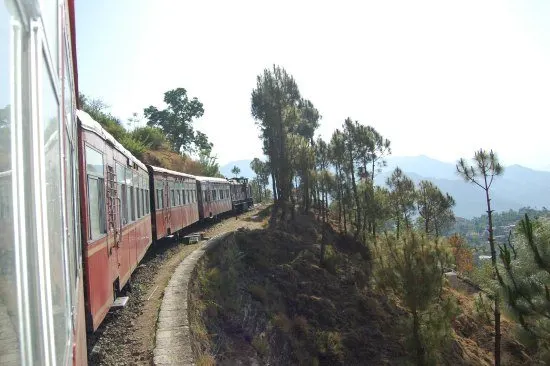 Simla or Shimla, the capital of Himanchal Pradesh, was the summer capital of the British in India. Every year the British administration would shift from the heat of Calcutta to enjoy the pleasant climate of the hills. This is where upper-crust British Indian society prefered to spend their days. Kipling said Simla had a reputation for "frivolity, gossip and intrigue". The Kalka-Shimla railway line with more than 806 bridges and 103 tunnels, the "British Jewel of the Orient" is a UNESCO World Heritage Site.
Visitors today, railway buffs or not, can enjoy this narrow gauge railway ride as it snakes up into the green hills, by deluxe rail motor car or standard tourist coach.
Taj Mahal and Agra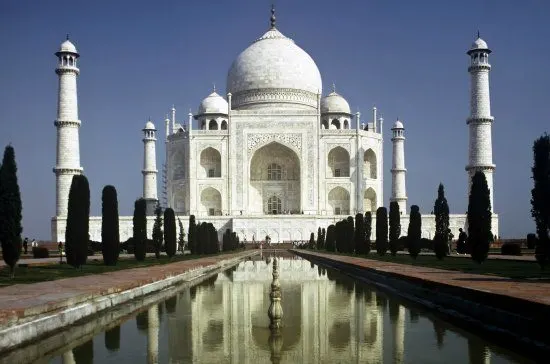 You can't go to India and not see the Taj Mahal, right?
Sadly, I've been 3 times and never seen it, wrong place, wrong time, but that's something we intend to put right as soon as possible.
Shahjahan, Mughal emperor of India built this iconic symbol of eternal love in memory of his wife Mumtaz. The Taj Mahal stands magnificently in the city of Agra in Uttar Pradesh.
The Taj Mahal, a white marble artistic and architectural triumph, is often listed as one of the Seven Wonders of the Modern World.
Agra boasts many other relics of cultural heritage from the Mughal era. Fatehpur Sikri, the remains of a once glorious city, is not far from Agra
Getting Around North India
As I keep saying, we're not travel snobs, we'll travel any way that is right to get to the places we want to experience. On previous trips we've backpacked our way around India on trains and buses, yes, sometimes on the roof. It's not too hard to arrange but it takes time and can be physically taxing. With the kids we'll be more cautious. We've taken small group adventure tours before and I would consider them for a family tour of India, letting somebody else do the organisation, particularly when time is short, is a great way to see the world. Better yet would be a private or custom-made trip. Companies like Shanti Travel are there to make your visit to North India easy, comfortable and to maximise your enjoyment. We would love to see India this way.
Want to See More?
This video is absolutely stunning, it actually brought tears to my eyes. I can't wait to get to India, can you?

Photo Credits: All above images not taken by Alyson Long of World Travel Family, were provided by Shanti Travel, I'll think you'll agree, they're beautiful.
For more on India, visit our India Content Archive or our India Travel How-To page
If you'd like to hire a car during your stay, use this car rental comparison tool to find the best deal!

We also suggest you take a look at this company to get a quote for all kinds of the more tricky adventure or extended travel insurance.

Try Stayz / VRBO for an alternative way to find rentals on homes/apartments/condos in any country!