Can you tell us a few things to do in Belgrade? No? We couldn't either until a week ago. We had a vague idea about Tesla and knew Belgrade, the capital of Serbia was to be found in the Balkans ( turns out we were half wrong) but other than that, nope, we knew nothing about Belgrade.
That's no good at all. So we grabbed a guide to take us on a tour of Belgrade, in this instance from the airport and had our minds fully blown by how much we didn't know. A post on Belgrade, some facts, places to see, history and our tour with Srdjan, ultra knowledgeable owner of Explore Belgrade.
We arrived in March ( from sweltering Bangkok) and unseasonable polar weather had hit Belgrade, Serbia, all of Central Europe. Despite the snow and freezing conditions, we had a great tour and our guide was faultless.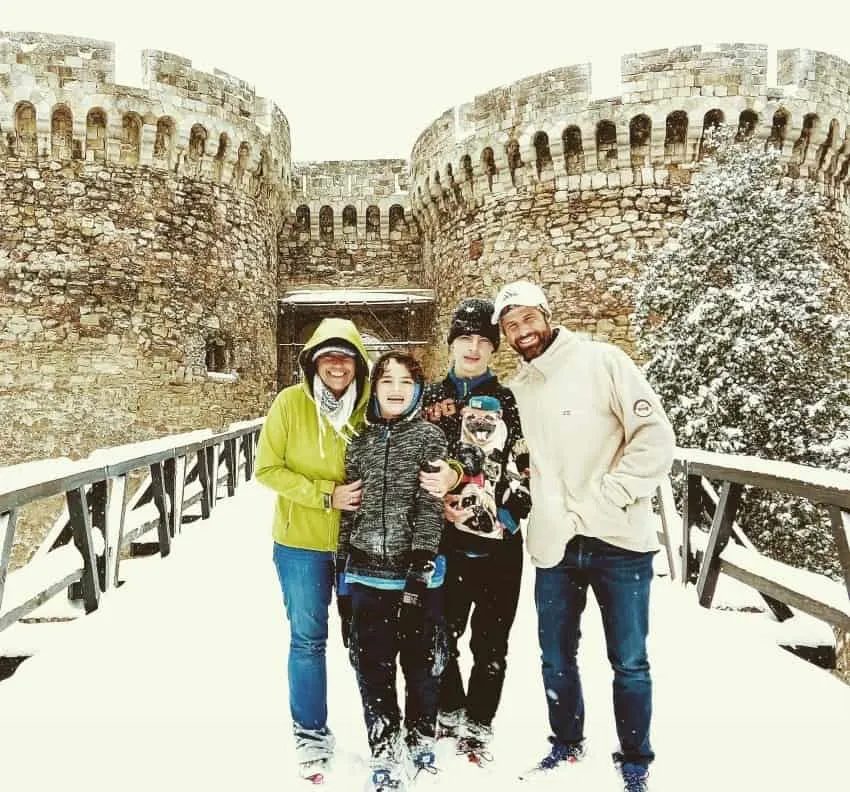 Things to Do in Belgrade
We had 8 hours in Belgrade and our guide picked us up from the airport and delivered us back in time for our flight. We saw so much in those 8 hours because Srdjan was able to tailor our tour to us and the time we had.
Some highlights of Belgrade, The Fortress, Danube and Sava Rivers ( border of The Balkans), the Tesla Museum, Roman and Turkish heritage, modern markets and more.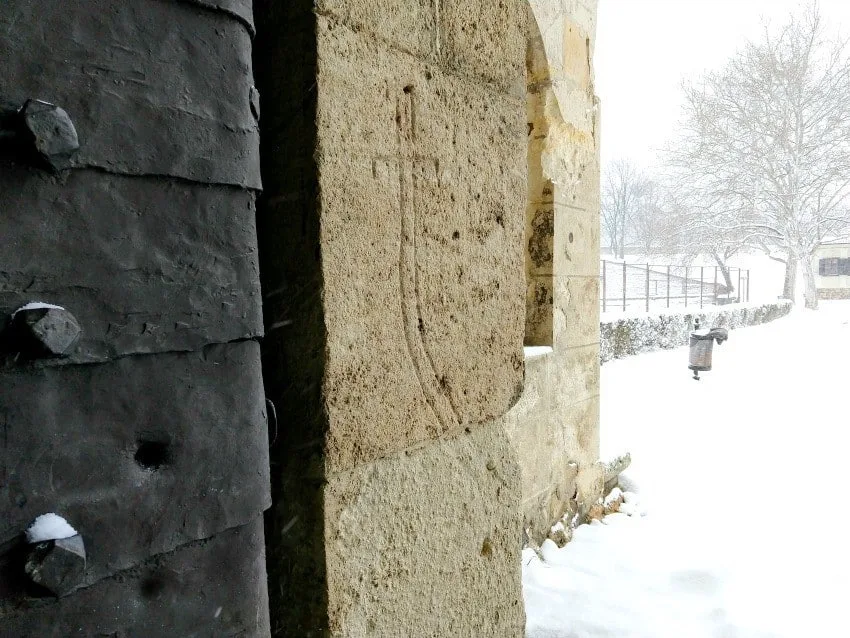 Belgrade Fortress
Belgrade occupies a strategically vital point on the Danube and Sava rivers and was variously occupied and fought over through the centuries. The Romans were here as were the Turks and both influences, particularly Turkish, can still be seen in Belgrade and Serbia today.
In early times the whole of Belgrade was housed within the fortress walls. This continued when the Romans took the fort from the Celtic rulers. For the next 400 years the fortress was continually attacked by the Huns and Goths. There is rumor that Attila the Hun may be buried under the fortress. In 476 AD the fortress became the border between the Western Roman Empire and the Byzantine Empire. In 535 the Byzantine Emperor Justinian rebuilt the fortress but it was still attacked and ravaged over the following hundred years by various groups.
1521 saw the Turks conquer the fortress and Belgrade which they ruled for the next 300 years with a few losses to both the Serbs and Austrians. In 1867 the Ottoman Empire withdraw from Serbia. Over the next 50 years Belgrade underwent a massive transformation from a mainly Muslim inhabited city to a predominately Christian city that was constantly reinventing itself into a modern multicultural European center.
Tesla Museum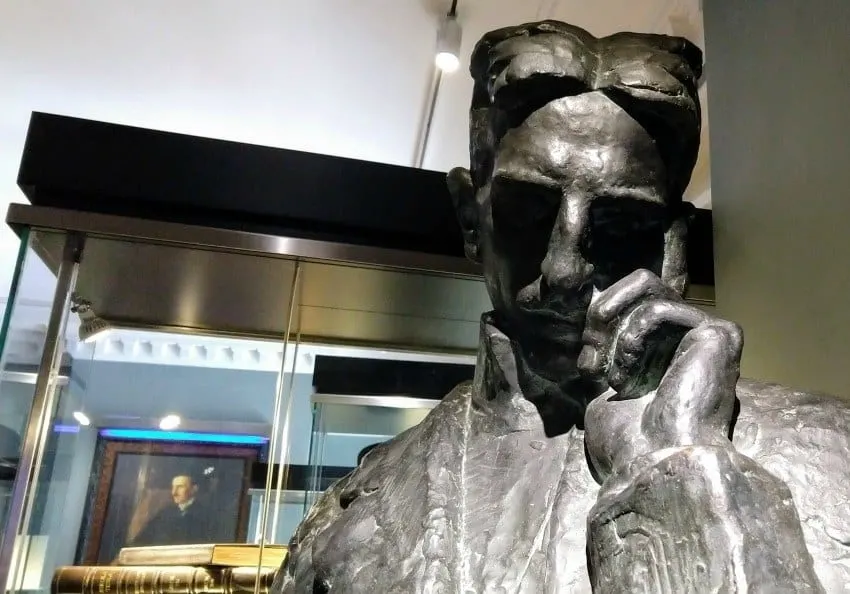 This man Tesla, he was born a Serb (in present-day Croatia, the village of Smiljan) on 10th of July 1856 during a lighting storm to an inventor mother and an eastern orthodox priest father. He spent his childhood in the Austrian Empire where his fascination with electricity was born. He attributed this to his Physics teacher who introduced him to the science.
His first job was in Budapest as an electrical engineer for a telephone company where he turned the company around and helped it to prosper. He then moved to Paris and this is where he met Edison.
Within two years he had emigrated to the United States and focused on his A/C theory, finding results early on. Edison was impressed and offered a large sum of money to have Tesla work on his DC project. Unfortunately he was joking about the money and Tesla quit and worked with huge success on his own A/C project. This resulted in success and with George Westinghouse's financial help and business know how, he brought electricity to the US. He had 300 patents to his name when he died.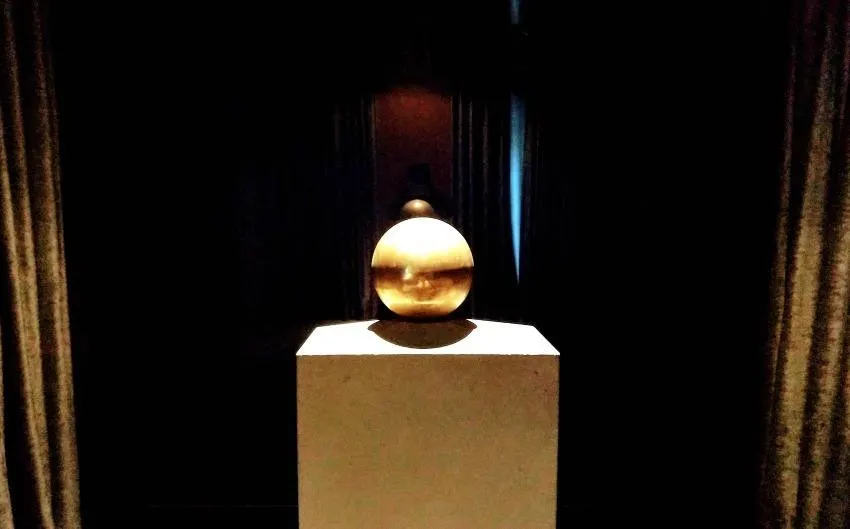 He died alone in a New York hotel, The Hotel New Yorker in room #3327 at the age of 86. He was cremated and his ashes were finally returned to Belgrade, Serbia. His ashes are stored in a mysterious golden sphere which can be seen at the Tesla Museum.
The small building that houses the museum in Belgrade has all of his original works and some personal effects on display. There are replica machines that you can use and see how electricity works in a brilliant interactive hands on display. Perfect for learning and seeing how Tesla worked out the AC puzzle.
The Church of Saint Sava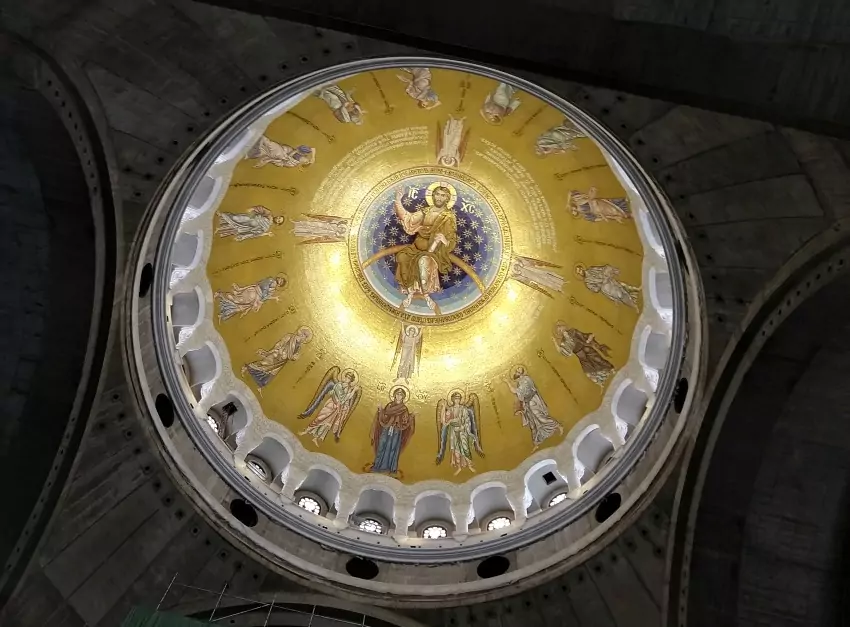 Once finished the Church of Saint Sava will rank among the largest church buildings globally and house the biggest church mosaic in the world. Even now, incomplete, it is a hugely impressive building. The building's central space is vast and the mosaic dome roof seems unsupported atop reinforced concrete walls. This mosaic will also cover the walls in time. It is being built using donations, as the donations arrive, so work continues. Construction started in 1935 ( 340 years after the burning of Saint Sava) and in 2018 they say it will be finished within the decade.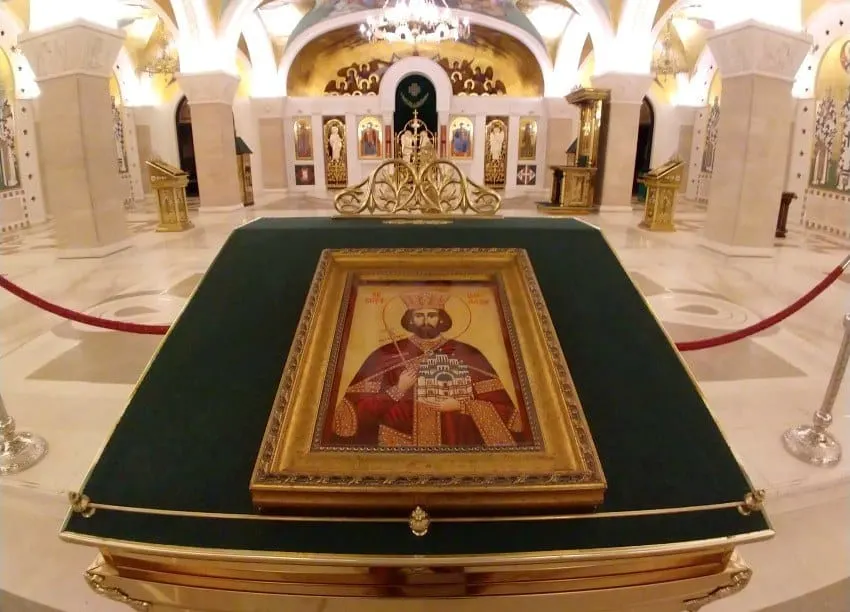 Beneath the main church space, the crypt is complete and well worth a look.
Other Points of Interest Around Belgrade
The Museum of Yugoslav History is next to where former Yugoslavian President Tito's remains are housed in a grand mausoleum. Both areas house fascinating gifts and other memorabilia from world leaders. Tito's state funeral was considered the largest in the world with most foreign dignitaries of any previous funeral. No less than 4 kings, 31 presidents, six princes and 22 prime ministers attended.
House of the National Assembly of Serbia was designed by Konstantin Jovanovic and the first brick layed by King Peter 1st in 1907. Unfortunately construction didn't finish on the 13800 Sq metre building until 1936 with numerous hold ups including the first world war and great depression stopping construction.
The Starid Dvor, Old Palace now houses the city assembly of Belgrade. Formally a marshland the area was bought in 1830 and drained by Stojan Simic, a prominent business man and politician. King Milan had the current palace built between 1882 and 1884 which involved demolishing the older buildings on the block. The building has played an important role through Serbia's history with King Milan abdicating here in favour of his son being one significant event. It sustained damage in both world wars and this led to significant changes in the architecture. You can take tours of the old palace today. The new palace isn't able to be visited as the Belgrade new assembly is currently using it.
Royalty and Rulers
Black George real name Đorđe Petrović who fought the Ottoman Empire during the Serbian uprising of 1804-1813 is noted as one of the early Serbian royals. While he never ruled Serbia due to being assassinated and beheaded his family became the Royal House of Serbia. Together with another family, Obrenović they fought for control of Serbia but the Obrenovic King and his queen, Alexander and Draga were murdered in 1903 by Royal Serbian Army officers and the line ceased to exist. The current royal family is directly descended from Black George. They ruled from 1918 when prince Peter ascended the throne of the newly established Kingdom of Serbs, Croats and Slovenes, which was later renamed Yugoslavia. They would rule until young King Peter 2nd fled the Nazi advance in 1941 but with the communist uprising after the war they didn't return to power but instead lived in exile across the world. Prince Alexander was born in Claridges Hotel in London. Winston Churchill made the room #212 Yugoslav territory so the prince was born on Yugoslav soil.
At the start of the second world war the communist party in Yugoslavia was a small party that was mainly underground due to government restrictions. Josip Broz Tito emerged as the leader of the still small and relatively unknown Yugoslavian Communist Party in 1939 and was instrumental in the fight against the Nazi Germans. This fighting force of Yugoslavs became known as Partisans and gathered huge support as people believed they were the only option to getting the Germans out of Yugoslavia.
By the conclusion of WW2 all the western governments recognised Tito's communist government but Stalin and the Soviet Union had backed another competitor of Tito's. After Tito supported communists in the Greek civil war Stalin had finally had enough and Tito and Yugoslavia went their separate ways to the USSR. The socialist model that Tito followed was vastly different to that of the USSR and basically let each country determine their own communist ideals unlike being ruled by a single government such as the Soviet Union.
Tito held the Slavs together in Yugoslavia and until his death the country remained as one even if he had to show force to do this such as the Croat uprising of 1970. Upon his death there was a power struggle between all the different factions and by the late 80's and early 90's the Yugoslav republic was
Local Eats
Belgrade's residents don't wake early and lunch is usually an after 1pm affair. Before that the bakeries across the city do a great trade in numerous tasty savoury and sweet pastry items. Coffee is also a big part of the Serbian culture and you're never far from a great cafe serving good coffee. With only limited time we could only sample a few pastries and the Turkish influence was strongly evident.
Explore Belgrade and Srdjan, Our Guide
We were hugely impresses by Srdjan, our tour and his driver and vehicle. The tour was totally faultless and he was incredibly knowledgeable. He even put up with my kids frolicking like a couple of puppies in the snow and was ready to brush off shoes and warm us up afterwards. His company, Explore Belgrade , offer tours throughout Serbia and if you'd like to contact him or check out his tours, do so here.
He can tailor tours to groups and individuals as well as the time you have available. He treats his guests as VIPs and leaves them well-educated and with a real feel for Serbia. We will, absolutely, be back for more and highly recommend this company.
Video of Our Belgrade Lay-Over Tour
We made a little video for you, it's only 3.5 minutes long, take a look! If you like it could you give it a thumbs up on YouTube? Thanks. Srdjan showed us around as friends and guests, all views are, as always, honest and our own.
More Things to Do in Serbia
Day trips out of Belgrade can take you to the Morava Valley, Topola, Oplenac, Novi Sad, Ravanica, Vojvodina, Manasija and more. Again, Srdjan can help you with tours of these parts of Serbia, see his website above. We'll be returning to Serbia to add more content in 2018.
If you'd like to hire a car during your stay, use this car rental comparison tool to find the best deal!

We also suggest you take a look at this company to get a quote for all kinds of travel insurance.

Try Stayz / VRBO for an alternative way to find rentals on homes/apartments/condos in any country!