This post may contain affiliate links.
A week in North Goa, now it's time to move south for our flight out of Kerala to Nepal. I haven't filled you in on our time in Anjuna, the internet remained bad and we remained busy having a good time, exploring, eating, drinking, market shopping, croc spotting, mummified saint gazing, scootering and swimming. Having a good time is taking preference over blogging lately, sorry. I also hand washed and dried every garment we own. Still no laundry. I've loved Anjuna a long time, that post will come, but not yet. This post covers how to get from Goa to Kerala.
So we'll call this part 5 of our random, chaotic, unplanned and unpredictable India family travel blog, part 4 is yet to come.
You can read our post about Anjuna and how it has changed here. There are many more posts still to come (maybe you should sign up to follow us?)
Getting From Goa to Kerala
We got lucky. There were seats available on the 9.30 pm train from Madgaon to Ernakulum, that's the Goa to Kerala train.
This train only ran once a week, Sunday evenings, beginning and terminating in those two destinations.
Find the information on getting to Goa from Kerala in the orange box below, the full story in all its gory detail, continues after the box.
More Useful Information and FAQs on Getting From Goa to Kerala
Can you book trains and buses before arriving in India or Goa?
Yes, absolutely you can. There is a site called
12 Go Asia
which allows you to do this from your home country. That way you have reservations, everything is paid for and you won't be disappointed by a full train. Full trains are a big problem in India these days.
Can you book tours in or to Kerala in advance?
Again, yes. We are big fans of
this site for booking all sorts of tours and transfers.
This allows you to pay online with your card, have the backup of a big company with guarantees, and avoid all local scams, rip offs and haggling.
What About Kerala Backwaters Tours?
Yes those too, you can book them online and choose from a big variety of styles and price points
right here
. ( This is a company we trust and have used ourselves all over the world)
Can We Recommend Any Hotels or Hostels in Kerala?
What Places Should you Visit in Kerala?

We're finding getting train tickets extremely hard for a family of four, single travellers and couples would do better. Boarding a train at its point of commencement is what you should do if you have the choice. The train will be cleaner and you can stake a claim on your personal space, defending it against interlopers for the length of the journey.
A 9.30pm train and a 10.00 am hotel check out. Not the best situation to be in. Our hotel Poonam Hotel Resort in Anjuna was nice ( great pool, great location, low price), but we didn't want to wait there so we picked up our packs and decamped to our favourite restaurant, Buddha Tree Cafe, just a few meters away on the main road through Anjuna. We'd discovered Yogish, his espresso machine, good company and great food a few days before.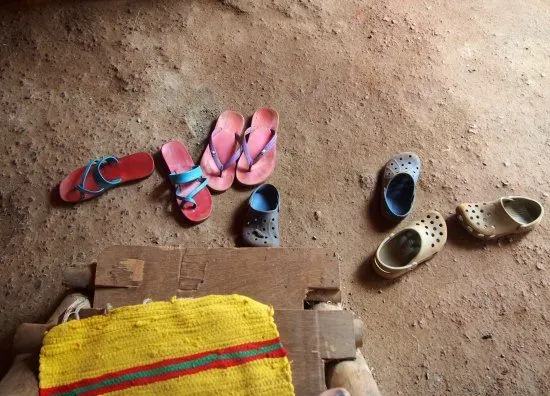 This Sunday morning was plagued with power cuts, no fans, no wi-fi, no blender for mango lassi, but still Yogish managed to feed us and do it well.
I have never been so hot in my entire life.
The Goan sea breeze stopped on that day. Despite this being the hot pre-monsoon season, the wind had kept us comfortable so far without air-con. On that day our luck ran out.
A few other over-heated travellers were hanging out at Buddha tree too, we had interesting, funny, cool people to talk to while we sweated.
It's not often that we meet other travellers, this is very much the off-season and having a restaurant to ourselves is totally the norm, these three people made our day. A young British couple driving themselves around India in their own rickshaw and a fellow Londoner sporting a natty happy-moustache ( to fit in with the locals) and reminding us all very much of David Walliams.
I'll be sharing some of the amazing videos these two rickshaw-wallahs had been producing using drones and music and things far too technical for me. Their blog is in development, I'm sure they'll do brilliantly.
After many hours of Uno, chess, sitting and chatting we headed south. Madgaon and its train station is around 60Km south of Anjuna, near Colva Beach in South Goa.
We had choices, we could take a taxi the whole way, that would set us back maybe 20 pounds, 2000 Rps, or we could catch 3 buses, Anjuna to Mapusa, Mapusa ( AKA Mapsa) to Panaji and Panaji ( AKA Panjim ) to Madgaon.
We decided to walk to the Anjuna bus stop and just see what happened, maybe a taxi driver would offer us a better price.
That didn't happen, there just weren't any taxi drivers around and we thought a tuk tuk on the main highway south was probably a bad idea. ( Although we survived a tuk tuk or rickshaw from Vasco da Garma to Anjuna, 55 Km, when we arrived). We stood sweating at the crossroads along with a couple of cows and a pretty goat.
The bus arrived, eventually, and we all found seats. It was OK until another 20 or so people packed on, pressing various parts of their anatomy against us as we gently steamed.
Local buses in Goa are very small and actually quite pleasant, if you have no personal space issues. Each 2 person seat is perfectly designed for one western sized adult.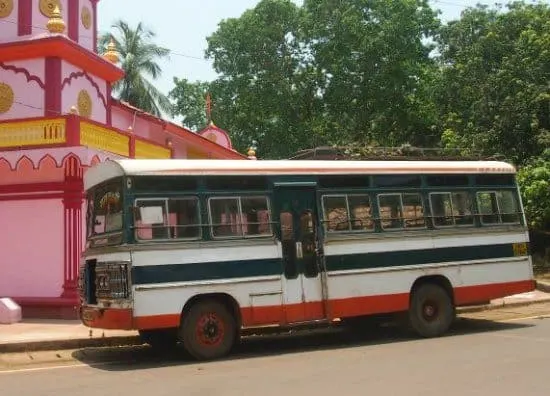 By the time we got to Mapusa we were over buses and crowds. We took the easy option, a pre-paid, flat rate taxi. There is a taxi rank right outside the bus station with clearly displayed fixed prices. 1100 Rps, 11 pounds to Madgaon train station.
The driver even slowed down and stopped driving like an Indian taxi driver when we asked him nicely.
A good trip south and I didn't worry about becoming an Indian road death statistic, too much.
But now we were 5 hours early for our train.
Waiting at Indian Train Stations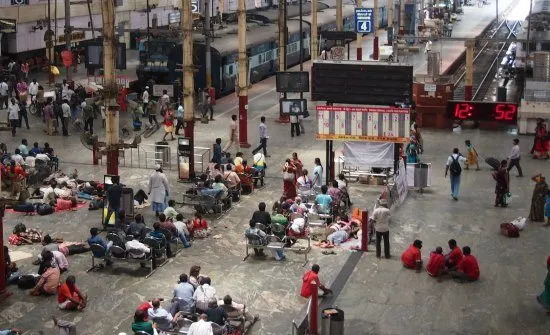 You have plenty of waiting options at most Indian railway stations, which is good, because it seems half of the local population are doing so at any one time.
Indians like to lie down in public places, so you'll find bodies strewn all over platforms and bridges. They usually bring some sort of mat to lie on, some extended family, and a picnic.
I think many of these people are just living there, not waiting. Train stations seem to be a favourite place for the homeless to sleep, safer than the streets, or I could be totally wrong, all the bodies may have valid tickets.
Indian train stations mostly do not smell good, the toilets empty directly onto the tracks, so you really don't want to sit on the platform near the tracks if you can avoid it.
There are separate waiting rooms for ladies and gentlemen, along with 1st class and A/C waiting rooms for the elite. Sometimes you have to pay to use them, sometimes your ticket brings entitlement. They will bring you a seat, fans, less wildlife, and better toilets.
We tend to wait in the station restaurant because we are gluttons (AKA foodies) and Indian train stations often serve good food. Good masala dosas all round, chocolate bars, chai and 7UP (all they had that wasn't chai), and still 4 hours to wait.
I can entertain myself quite adequately by people-watching, but the kids don't share my enthusiasm. Luckily there was a bookshop on the platform so a couple of copies of Diary of a Wimpy Kid kept the boys amused between intermittent walks of discovery.
They discovered that Indian trucks can travel by train, dozens of brightly painted trucks, fully laden and with drivers in their cabins, were moving through on flat rail cars.
They also discovered the train catering cars, huge cauldrons simmered while cooks made chappatis on nearby sleeper berths.
The waiters in the station restaurant really didn't want us there once we'd finished eating, particularly after I'd given one of them another Welsh-girl mouthful for poking an old, malnourished woman with a stick for his own entertainment. (after having a good old session of ear and nose picking with his extra long picking-fingernail, his bodily secretions obviously adding extra flavour to the chappatis he was handling).
But I continued to sit with our 6 large bags just to spite him.
Nothing short of the station director was going to shift me.
Around this point I declared that, " I hate this country and I am never coming back!". Every traveller to India does that, it's normal.
On to Kerala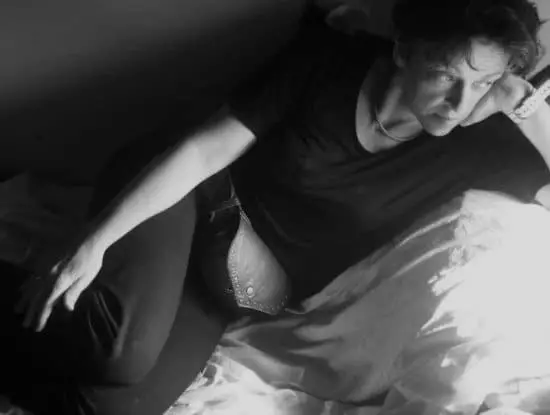 Our train arrived, half an hour early, giving us time to settle in before departure. Indian trains tend not to be late.
This train was newer than our last 2 AC sleeper, our cubicle was cleaner and the curtains a little more generous.
Even the toilets were clean and odour-free, a comfort we all received gladly.
We slept, our first good night's sleep in a while, each in our own berths waking to the greens and coconuts of Kerala.
James hopped off to forage on the first station platform. Delicious vada and fresh coconut chutney for breakfast with chai for the 3 boys. I had a caffeine injection via Coke Zero, a lucky find in Madgaon, no need of paracetamol for breakfast today.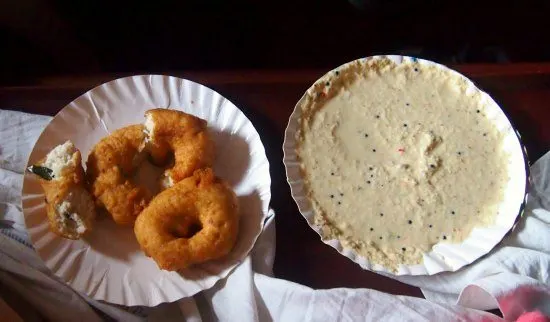 We arrived at Ernakulum Junction early and were impressed by this fairly modern station boasting escalators and uniformed porters.
Another fixed-rate taxi stand gave us an easy and comfortable ride to the historic area of Fort Cochi where we discovered beautiful homestay accommodations, all wanting our custom.
Fort Cochi is fairly wealthy and up-market, but prices remain good, 23 UK pounds for a beautiful room with air-con and breakfast, right on Vasco da Gama square near the Chinese fishing nets at Fort Bridge View Guest House and Restaurant. We recommend it highly, to stay and to eat. If you click through, our room was the top window on the right. Perfect.
There are many, many things of historic and cultural interest in Fort Cochi and we had a wonderful time there, that will be our next post (the link is now on the words Fort Cochi, you just passed it.) I have to hit the publish button now, we have a train to catch, so another semi-unfinished post that I will correct later, sorry.
I still love India, some days it messes with your head, that's all.
For more on India, visit our India Content Archive or our India Travel How-To page
If you'd like to hire a car during your stay, use this car rental comparison tool to find the best deal!

We also suggest you take a look at this company to get a quote for all kinds of the more tricky adventure or extended travel insurance.

Try Stayz / VRBO for an alternative way to find rentals on homes/apartments/condos in any country!