Are you planning your trip to Nepal? Where should you go? What are the top, do not miss places, towns, cities, villages, national parks and things to do in Nepal? If you're a culture lover, a wildlife enthusiast or a high altitude trekker, we have a round-up of the essential attractions and tourist places to visit in Nepal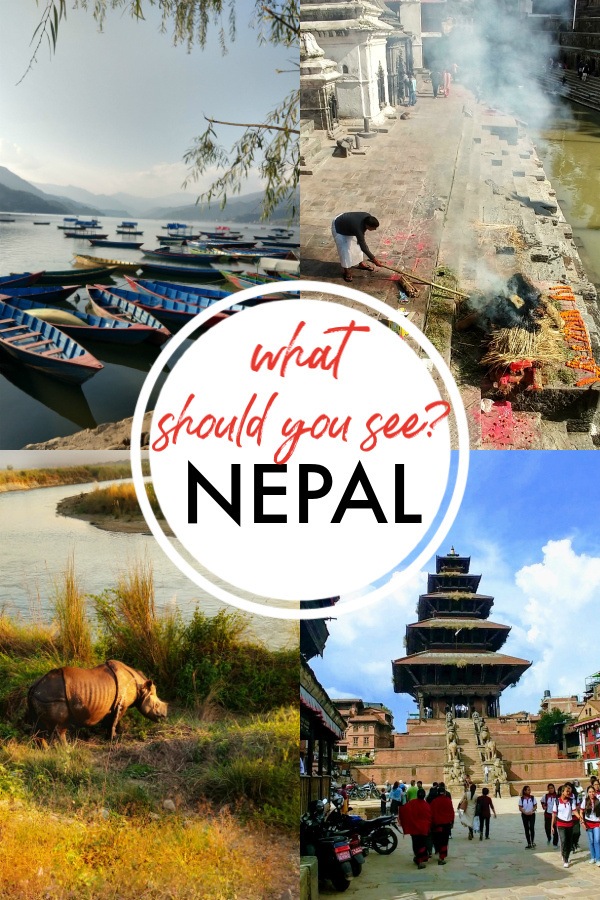 Best Places to Visit in Nepal
Destinations in Nepal.
Kathmandu itself has some of the most fascinating places to visit in the entire world. If time is short and you're heading off for a trek, be sure to check out our post on places to visit in and around Kathmandu, below.
If you have more time and you're heading to the Annapurnas or Poon Hill, you can squeeze in a few days relaxing in beautiful Pokhara on Fewa Lake.
Any post on this site may contain affiliate links. We earn commission on these should you make a purchase. All recommendations are genuine and we are not paid to include products, hotels, and so on.
More time again? Get out to Chitwan for a wildlife safari, you can spot Bengal tigers and Indian 1 horned rhino if you're very lucky.
Not far from there is Lumbini, the birthplace of Lord Buddha. This is advanced level travel.
Not sure what I mean? Read the post below.
Around the Kathmandu valley there is beautiful Bhaktapur, home to the 3rd Durbar Square of the valley, and Nagarkot, a famous hill-top view-point. UNESCO lists all of the Kathmandu Valley.
Whatever you choose to do, I'm sure you'll love Nepal. We made a very short video below to let you see what's ahead of you in Nepal.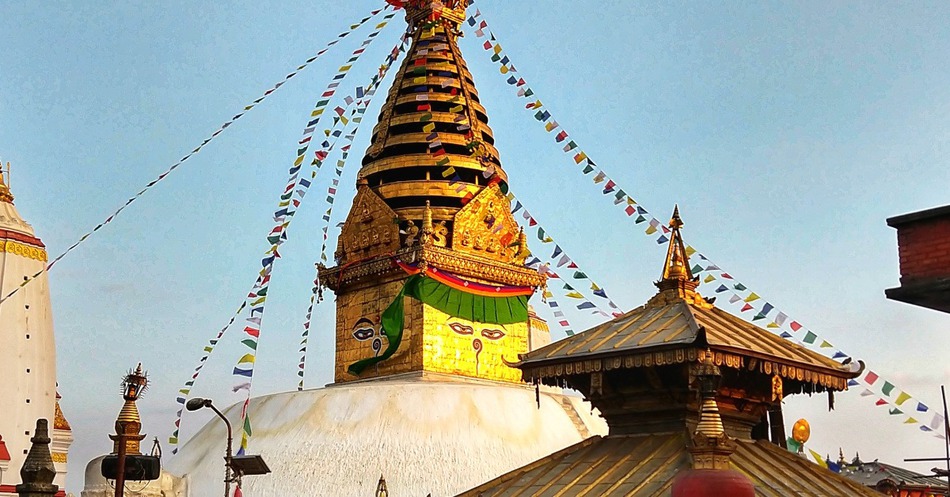 Best Places For Trekking in Nepal
There are many treks in Nepal, some take a day, some 2 days, some a month. There are also some short day hikes to enjoy in accessible places such as Nagarkot. See our post on trekking in Nepal for full details.
Places to visit in Nepal, from Kathmandu and the Kathmandu Valley, to the high Himalayas and terrai. The best places to visit in Nepal.
Our places to visit in Nepal post grows daily, I'm adding Pokhara, Swayambhunath and Pashupatinath in coming days. Do check back, or better still , bookmark our post to Pinterest. For more tips and guides to help you plan your trip to Nepal you'll need to head back to our main Nepal Travel post.
Alyson is the creator of World Travel Family travel blog and is a full-time traveller, blogger and travel writer. A lifetime of wanderlust and now over 7 years on the road, 50+ countries allowed the creation of this website, for you. She has a BSc and worked in pathology before entering the travel arena and creating this website. World Travel Family Travel Blog has been helping you travel more, better and further since 2012, when Alyson and James first had this life changing idea. On this site you can find endless travel information, tips and guides plus how to travel, how to fund travel and how to start your own travel blog.