This post may contain affiliate links.
Finding accommodation as you travel ( budget to free being hardest) is a huge topic and one that is mentioned all over this website, but you, and I, need one post to put everything on the same page. Finding a place to stay, be it a hotel, guest house, hostel, apartment, caravan, mud hut or longboat is often the hardest part of travel and if you have a family, particularly a large one, it gets harder still.
We are all different, my palace may be your prison, we all have different needs and wants out of our accommodation when we travel. I'm aiming this at a complete travel beginner ( as we all were, once upon a time) so excuse me if I start at the very beginning with how to find accommodation for travellers and how to find the best possible deal.
We'll start by looking at types of accommodation and where to find them. Our destination-specific accommodation guides are listed below. More are in production. Please leave a comment below, where do you want a guide for?
Finding Family Accommodation in: Bangkok, Budapest, Cardiff, London, Mirissa ( Sri Lanka). Kuala Lumpur, Malacca.
Accommodation Options, Budget or Otherwise
All of the below, we've used in the last few years, just to give you an idea of what accommodation is possible for families. Where to find these places? Well dozens of booking engines exist, we find it's simpler to just pick a favourite and stick to it, comparing every site wastes your time and the savings are negligible.
Booking comparison sites claim to do this for you, they find search for the cheapest available deal from a bunch of different booking engines. However, we prefer to go direct to Agoda, Booking.com or even AirBnb occasionally. In our experience, when cross-checking prices, we've found Agoda or Booking.com to be cheaper on the same room.
You always need to check carefully for child ( under a certain age) stays free deals too.
The booking sites we use are Agoda ( for Asia usually, they are Asia based specialists) and Booking.com ( for everywhere else, usually). Agoda is now owned by Booking.com so often an Agoda search will end up taking you to a Booking.com booking. In the USA we swear by Priceline for finding last minute deals, but by last minute I mean hours, not days.
We never book direct with hotels, we find it's a lot more hassle and often more expensive, surprisingly. We like the security and customer service of these big booking engines.
Below is a search box for Booking.com, to try it out.
For long-term travellers it's not unreasonable to just turn up in a town and go door knocking to find a room you like at a good price. We do this often, even with kids, in parts of Asia.
AirBnb
AirBnb allows you to rent private homes, with the reassurance of a reputable company backing your arrangements.. Whether you're looking for a room in a home stay, a granny flat, a yurt, a long boat or a whole private apartment, you'll find something on AirBnb.
You can also find hotels, hostels and buy-to-rent properties on AirBnb along with private houses. It's a great idea to rent out your home, or a room within it, through this company, we've done it ourselves with great results.
Sign up to join AirBnB here, as a landlord or as a guest, it's free. Our link will give you a special discount against future stays. It's always worth trying to negotiate with AirBnb owners, particularly if you're looking for a longer-term booking.
Airbnb does have cleaning fees on top of the price shown. These can be really annoying and we find this platform can be pretty expensive. You can, however, negotiate with owners sometimes.
Resorts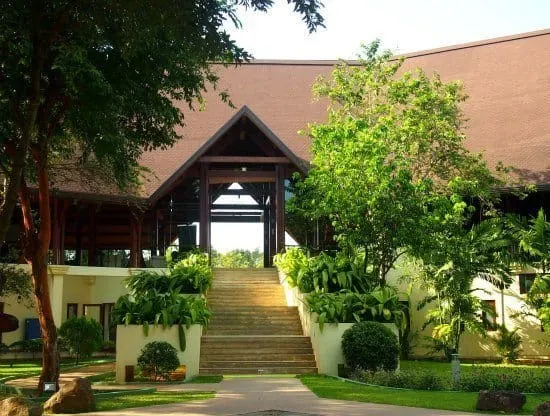 This is where you want to stay for a self contained holiday, the sort of place you don't have to leave unless you want to do a little sight seeing. Expect pools, restaurants, swim up bars, shops, activites, entertainment and spas all on site. It's great to vacation like this sometimes and we've sampled our fair share of resort living.
Villas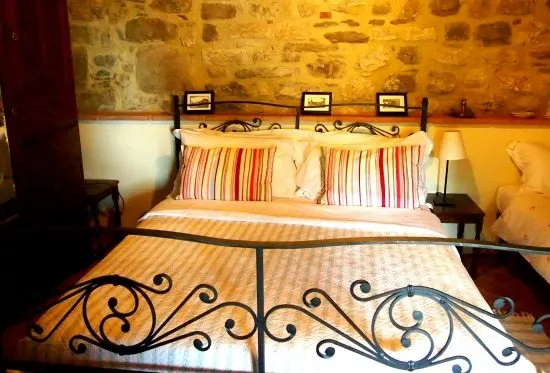 Luxury full service villas with your own chef and staff are divine ( check out our stay at Max Wadiya villa, Sri Lanka), but villas can also be ultra affordable ( Villa Balapitya, Sri Lanka was such). They are a fantastic choice for families, offerring space, a homely feel and seclusion on your vacation.
Hotels and Motels
Hotels can be ultra budget to sky's-the-limit luxury. Some offer no frills, so include breakfast, maybe dinner too. The facilities on-site and in your room will vary enormously and the star system isn't a good indicator when comparing internationally. The stars a hotel claims refer to facilities, but the facilities required vary by country. Some hotels have private bathrooms, a few have shared.
Hostels
I think people have the wrong idea with hostels, imagining wall to wall drunken teens and dormitory life. Those hostels exist, for sure, but I've never stayed in one.
I think people also imagine that all backpackers stay in hostels. We don't. In the last 3.5 years I can count the number of hostels we've used on one hand and they've all been great.
Why don't we, as family travellers, use hostels more often? Because they're less abundant than cheap hotels and guest houses and because they work out more expensive for families because each child normally pays full adult price.
Most hostels have dormitories but also smaller rooms, for 2, for 4, for 6, some with private, some with shared bathroom facilities. Hostels with family rooms can be a great option for travellers like us but be sure to compare price with nearby hotels or guest houses.
Hostels normally have shared kitchen facilities of various levels of cleanliness and a lot of folk use them because they like to eat cheap. Our finding is that food is so cheap in most parts of SouthEast Asia that we eat out 3 times a day. In Europe, the UK or the USA this gets too expensive.
Guest Houses
If you'd like to hire a car during your stay, use this car rental comparison tool to find the best deal!

We also suggest you take a look at this company to get a quote for all kinds of the more tricky adventure or extended travel insurance.

Try Stayz / VRBO for an alternative way to find rentals on homes/apartments/condos in any country!