This post may contain affiliate links.
Most hostels, in Asia, Europe, the US or Australia, do provide towels for guests, however, some don't, and some require a deposit for a towel, or charge you to use a towel. For this reason if you plan to travel extensively or travel around the world using hostels, it's wise to pack a travel towel.
This travel towel would be suitable for hosteling, it comes in various sizes, pick a large one depending on your body size.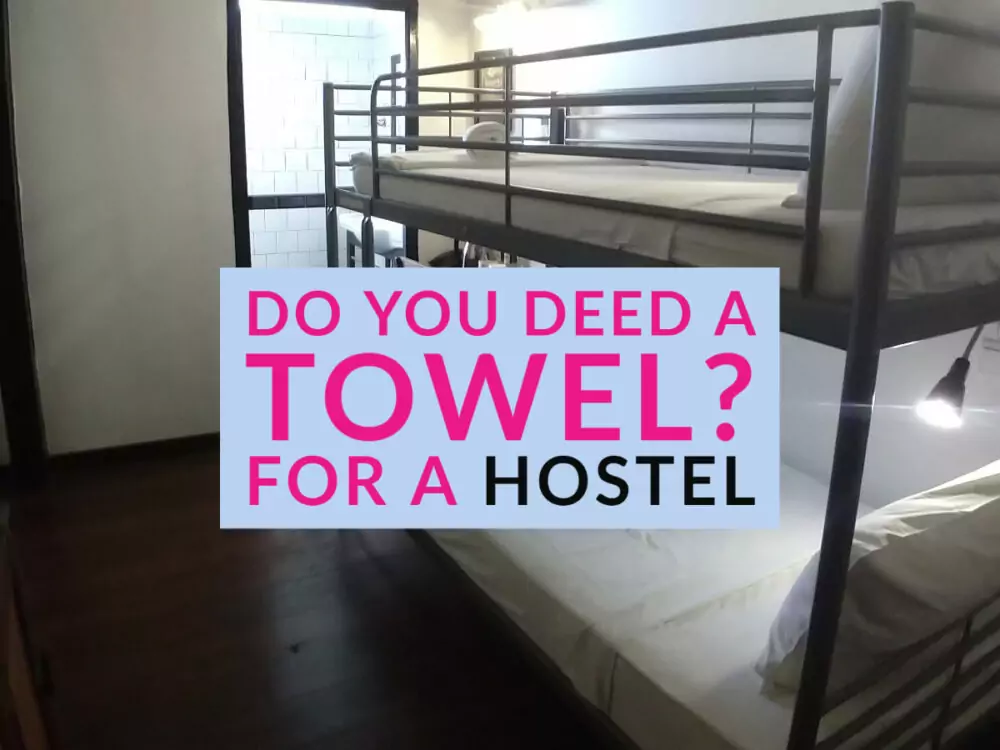 We travelled around the world for over 6 years staying in a fair number of hostels in every countinent bar Antarctica, this post is based on our personal experiences of staying in hostels in dozens of countries.
We bought a significant number of travel towels to weigh and test for travel. You could just pack a sarong or beach towel (cotton) in place of a travel towel, but we really don't advise this.
Towels for Hostels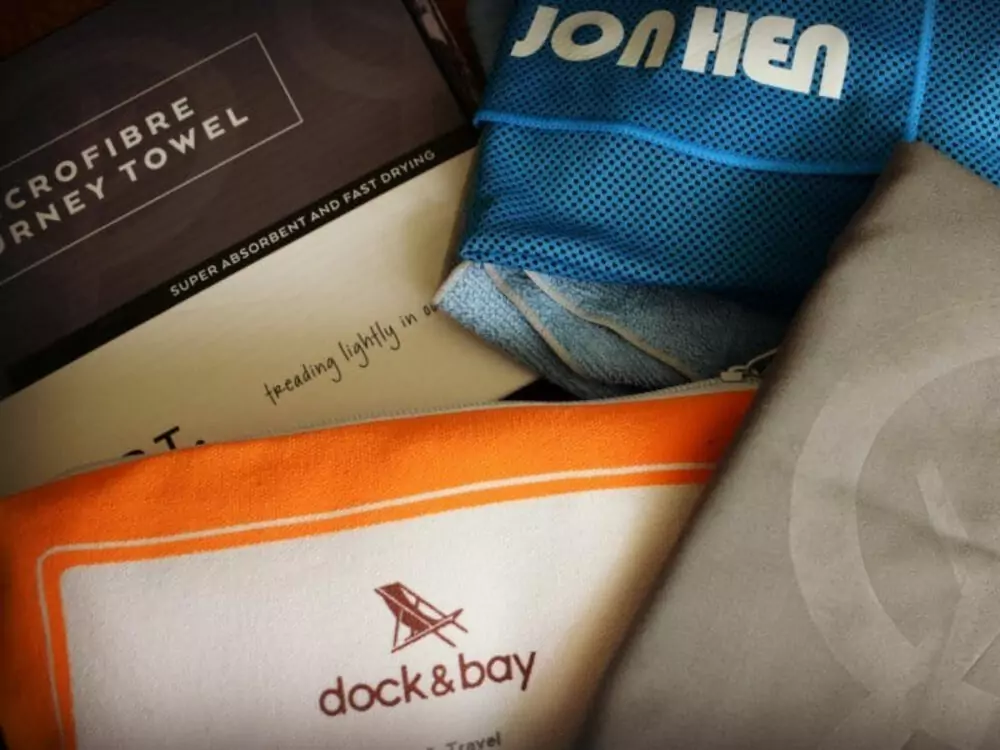 It is still common today in older hostels to see out of date notices about the cost of renting a towel in a hostel. We saw this recently in Bangkok Thailand and in Kuala Lumpur Malaysia. But infact, we were given towels for free in these hostels.
Hostels not providing towels is quite uncommon these days.
On arrival at a hostel in London UK this year, we were very surprised to find that this particulr hostel, it was a Youth Hostel, a YHA property, did not provide towels for guests.
The charge for a hostel towel at this YHA in England was, I believe, 3 pounds sterling, each (almost $4 US, $6 Australian). It's not expensive, but if you were travelling on a tight budget it's an extra expense you'd want to avoid.
We paid for towels as we weren't travelling with towels on this trip, but the cost of the hostel and the lack of facilities, meant that we didn't save money over staying in a hotel on this part of our trip to the UK.
Staying in a hotel or apartment, particularly for a group of people or a family, is often cheaper than staying in a hostel and makes for a far more comfortable stay.
For a solo traveller, happy to stay in hostel dorms with shared bathrooms, yes, staying in a hostel is undoubtedly cheaper, but if you're travelling on a budget be sure to pack your travel towel. We recommend this one for the reasons below.
What Towel to Take for Staying in a Hostel?
You need to pack a travel towel if you are a budget traveller planning to stay in hostels or other budget accommodation. If you are planning to travel around the world for several months you should also pack a travel towel.
Your travel towel will be needed for water activities or beach days, as well as for showering.
You need to pack a large bath towel sized travel towel that is lightweight, compact, and quick drying.
If you pack a damp towel in your bag or backpack, it won't smell good when you arrive at your next destination.
Always make sure that your towel is dry before you pack it away. Just leave it in the sun or in a breeze, even under the air-con in your room, and it should dry fast.
For emergencies, always carry a waterproof bag in your bag or backpack, incase you just have to pack wet things away.
This is a good travel towel that we recommend for travel and hostel stays. It comes in multiple sizes, larger people should consider what size towel they need to fully wrap around their bodies. We would suggest at least an XL for most people. See these towels here.
Towels For Hostels – Wrap Up
This is our experience of whether or not hostels provide towels for guests, and whether they don't. Overall, yes they do, with a few exceptions.
Hostels sometimes also do not provide soap, the youth hostel we mentioned above did provide liquid hand soap in a dispenser, but no shampoo. Most hostels do provide basics like this, and of course, bathroom tissue.
We advise everyone to travel with a solid shampoo bar which can double as soap in an emergency.
If you plan to use a YHA hostel, check (you do not have to be a youth to stay in a YHA property and you do not need to be a member) this chain of hostels is the only one that charged us to use a towel.
We've also stayed in capsult hotels or capsule hostels and towels were provided.
Packing a travel towel is always a good idea for anything but a short hotel stay. You may need a travel towl for water activities, village stays, the great outdoors and those rare times when hotels or hostels do not provide towels. So buy yourself a travel towel and travel like a pro!
Have you stayed in a hostel that did not provide towels? Tell us where in the comments.
If you'd like to hire a car during your stay, use this car rental comparison tool to find the best deal!

We also suggest you take a look at this company to get a quote for all kinds of the more tricky adventure or extended travel insurance.

Try Stayz / VRBO for an alternative way to find rentals on homes/apartments/condos in any country!