This post may contain affiliate links.
A nomadic family is a family that can spend their whole lives, or a certain portion of their lives, moving from place to place with no restrictions or ties to hold them in a particular location. Nomadic families have existed throughout history, and you will still find old-style nomadic families in countries such as Mongolia or parts of the Middle East, but this post is about modern day nomadic families, those lucky enough to achieve a lifestyle in which they can move around the world or a portion of the world, maybe within a single country or continent, with no restrictions around their location.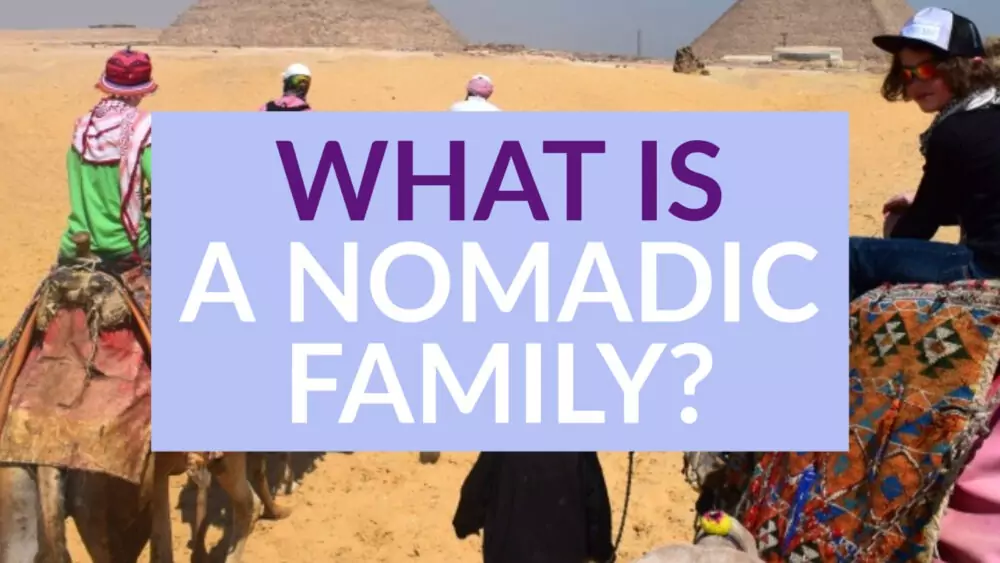 What Does Nomadic Mean?
The definition of nomadic, according to the Cambridge English Dictionary is "moving from one place, rather than living in one place all of the time."
The Oxford English Dictionary defines nomadic as simply "living the life of a nomad."
And what is a nomad, a nomad is a member of a group of people who move from one place to another rather than living in one place all of the time.
This post covers modern day nomadic families, not the nomadic families living traditional ways of life related to their culture and ancestry.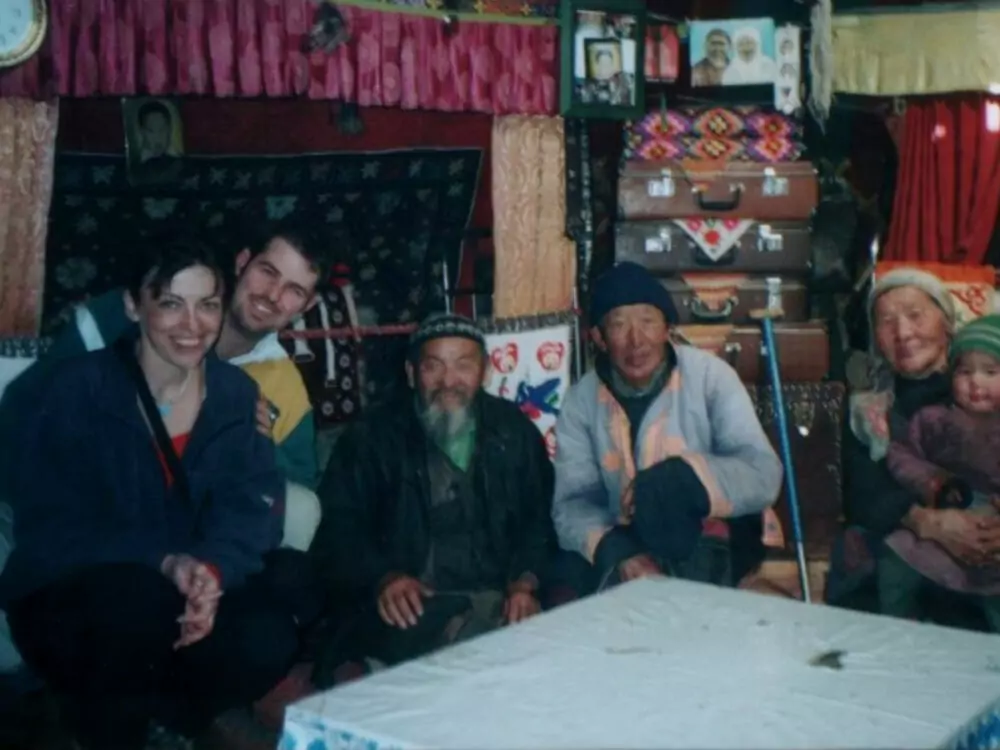 We were a nomadic family for almost 7 years, we know of and know many nomadic families today, from the US, UK, Australia, Europe and Asia. There are a lot of modern day nomadic families living peripatetic lifestyles all around the world.
How Do Nomadic Families Make Money?
Some Nomadic families are true nomic workers, in that they take on work ( sometimes seasonal work) in the locations they pass through.
There may be a few nomadic families with a huge amount of money who don't need to work. We've never met one of these!
A lot of nomadic familes are what's called "digital nomad families", where one or more adults in the family earn money online.
A digital nomad can be self employed or make a living working for a company or business that pays them a salary to work remotely. These jobs are becoming more and more popular.
I am a website creator, my digital nomad family made a living through making websites, what a lot of people call blogging.
Occasionally a digital nomad family may be able to travel and live nomadically for a short period because of a lump sum in the bank. We know of families that have sold houses to allow them to live this way until the money runs out.
Where Do Nomadic Families Live?
Nomadic families can live in tents, caravans, camper vans, hotels, hostels, guest houses and apartment or house rentals. A few live for extended periods on cruise ships or in house sits. There are many accommodation options for nomadic families and choices of places to stay normally depend on the family's budget.
Nomadic families can find free accommodation by house sitting, in which they stay in a house for free, in exchange for looking after pets, a garden, or just the house itself. Read up on what house sitting is here. (opens in a new tab).
Working for bed and board is another way to travel for free, in a way. In this instance you're exchanging your time and labour for free nomadic accommodation. There are various ways to do this for nomads, read our post on how to travel for free.
Backpacking with kids, as a family, is a great way to live as a nomadic family, but some families spend more and move around in greater luxury.
Backpacking is a mode of travel in which the travellers posessions are carried in a backpack of some sort and people usually associate this with staying in hostels. Families can stay in hostels, but you can also backpack your way around the world staying in luxury hotels.
Is a Gap Year Family a Nomadic Family?
If a family is only travelling for one year, a family gap year, they are nomadic for that period. However, if they are maintaining a home or property in their home country some may argue that they are not truely nomadic. A backpacking family or travelling family can be nomadic according to the above definitions.
A gap year family is normally made up of parents or guardians plus kids. It is unusual for families of adults to become nomadic, but a nomadic family can be made up of any family members, of any age.
Nomadic families can move from place to place with babies, toddlers and small children, or they may travel with teens.
We hope we've helped you understand what a nomadic family is today. Terms such as "nomadic family" and "digital nomad family" are widely used terms today in certain circles. Worldschooling is also a well known method of educating any children in the namadic family. Find out what is worldschooling here. If they are new terms to you, I hope our definition is all you needed. We very much enjoy life as a nomadic family, but it does have some drawbacks, we mention those in the post called "Nomadic Family Lifestyle." If you have any questions please reach out in the comments.
If you'd like to hire a car during your stay, use this car rental comparison tool to find the best deal!

We also suggest you take a look at this company to get a quote for all kinds of the more tricky adventure or extended travel insurance.

Try Stayz / VRBO for an alternative way to find rentals on homes/apartments/condos in any country!