This post may contain affiliate links.
We had such a great experience with this family apartment and hostel in Budapest that it gets its own post. We found it by accident, searching for a place to stay in Budapest just the night before in Prague (where we used Hostel Elf, good, but not this good!) Looking at the pictures online it looked nice, it was cheap, had good reviews and reputation, it had room for a family of 4 and was in a central location. I hit the book button. On arrival I was nervous, wary of scams and rip offs, things are often not what they seem on booking sites, but this family apartment was the business. Perfect in every way, huge, spacious, cheap, funky, comfortable, superbly well equipped and in the best location imaginable. The old apartment block oozed historic charm and we felt we were visiting real Budapest, seeing where the locals live. The staff at the main hostel ( Boutique Hostel Aventura Budapest) were helpful and friendly too, and that goes a long way towards impressing us.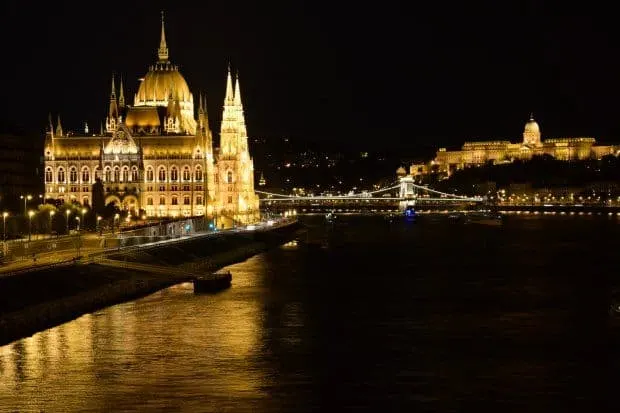 To Book or Check Prices and Availability for this hostel and family apartment, Click Here.
We paid around £45 which these days is only $55 US, 49 Euros. Obviously prices fluctuate, it may be a bit more or less for your dates.
So if you are road tripping across Europe as we were, or coming here for a short break or long weekend and don't want a full service hotel, we'd highly recommend this apartment, for families or for a small group of friends.
Family Apartment in Budapest
For our money we got:
a bedroom with double bed
great decor, the sort that makes us happy
a large, well equipped kitchen complete with filter coffee ( beyond happy!) and Marmite.
a dining table
bathroom with an actual bath, shower and plenty of hot water
separate WC ( admittedly, less than perfect, a bit cramped)
a huge living room/second bedroom with 2 lovely single beds
a hairdryer and iron
a separate sitting/play area with toys for small children ( the kids said this was the best place, EVER!)
a balcony from which we could see the Danube at one end of the street, the main train station and an excellent shopping centre at the other.
a quiet residential street and old, character filled apartment block a short distance from the main hostel
plenty of shops and food opportunities nearby.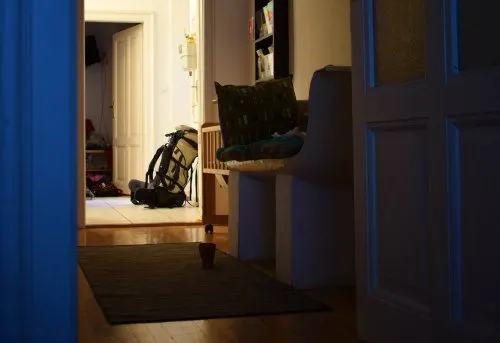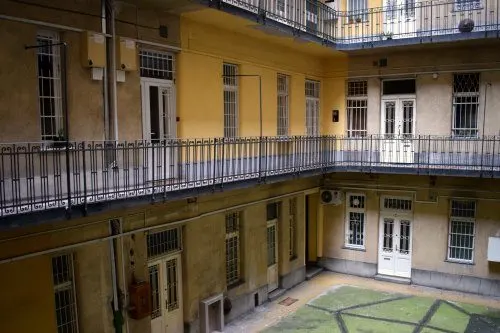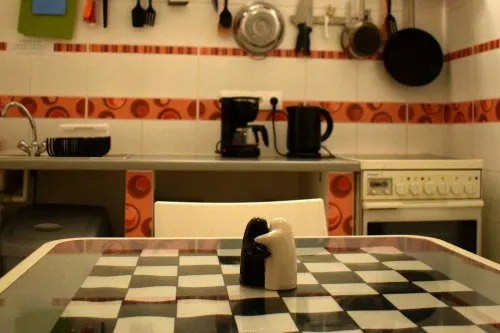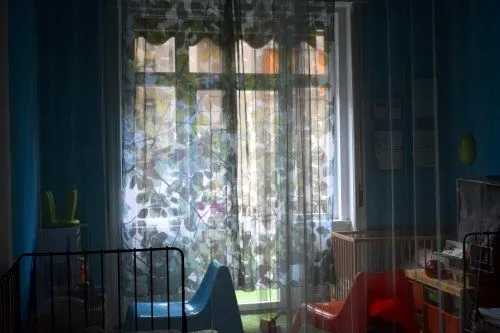 Arriving in Budapest late we were treated to the iconic Danube views lit up and glowing in the darkness. The neo gothic parliament and light show were magnificent and we walked from our apartment straight down to the river to see more as we feasted on Hungarian-style pizza. This is a city that we've only had a brief taste of and one that we will certainly return to, hopefully to this same apartment. I can see us living very happily here, or somewhere similar, for quite some time. All of our experiences of Hungary have been good, we've also stayed in a cabin on a lake and in Gyor, a pretty city near the Austrian border. Hotels, even family hotels, are affordable, food is good and the Hungarians we have met have all been friendly and welcoming. Expect more on Hungary on this site soon. Check out our 2 day Budapest itinerary here.
There was no dedicated parking with the apartment but this residential area has parking everywhere. Unfortunately, you'll need to buy a parking ticket during the day. Overnight parking is free. We found an empty space fairly easily for our very large vehicle (she's called Sexy, after the TARDIS).
We were not sponsored by this hotel in any way. When we are, I tell you that too but quite honestly, we don't do much sponsorship we've paid our own way 99% of the time over the last 3+ years of travel. I really hope you make it to Budapest one day, we've driven past and not stopped too many times. It's a city to fall in love with.
This hostel, Hostel Aventura Budapest, has other apartments along with themed dorm rooms. To Book or Check Prices and Availability for this hostel and family apartment, Click Here.
for you, for Pinterest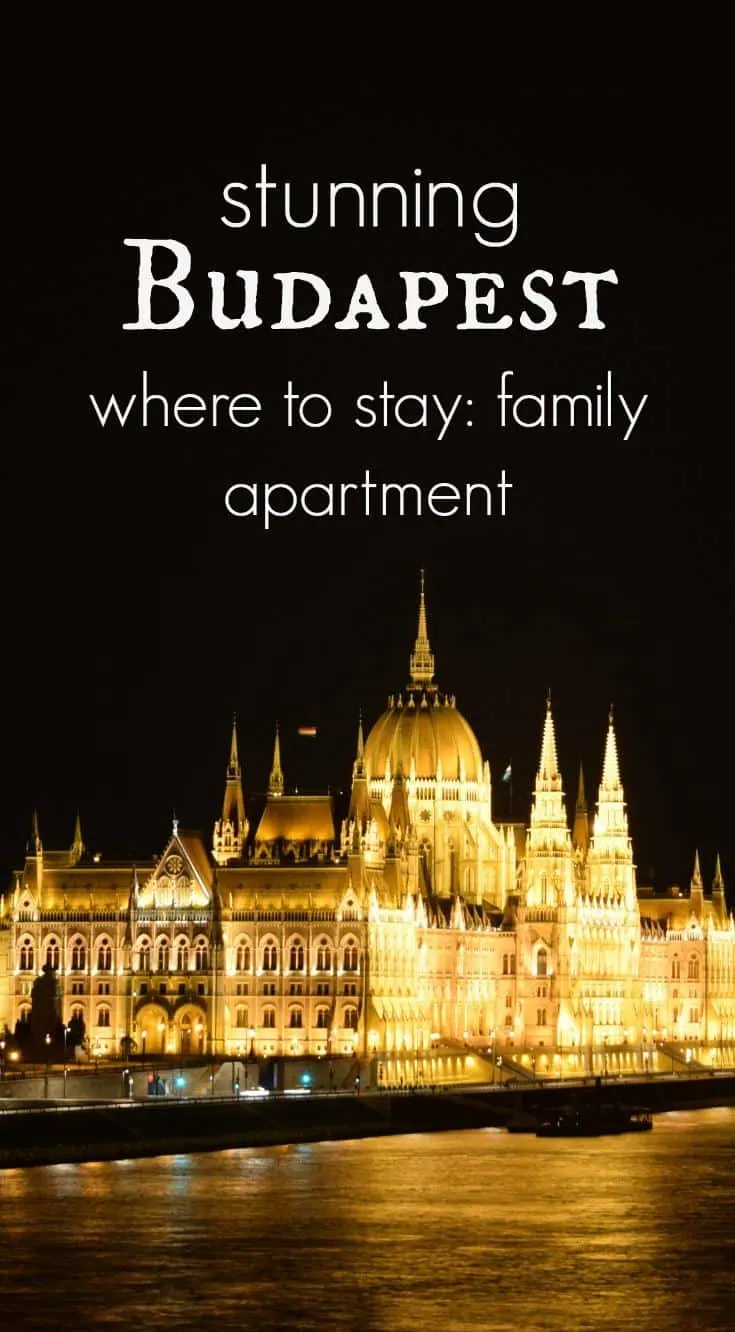 If you'd like to hire a car during your stay, use this car rental comparison tool to find the best deal!

We also suggest you take a look at this company to get a quote for all kinds of the more tricky adventure or extended travel insurance.

Try Stayz / VRBO for an alternative way to find rentals on homes/apartments/condos in any country!