This post may contain affiliate links.
It's very easy to visit the Daintree Rainforest from Cairns and we would suggest you take a full day to see the oldest rainforest on Earth. You can self-drive to the Daintree from Cairns, or you can book a tour. This post covers your options for seeing the Daintree Rainforest and Daintree National Park as a day trip from Cairns, by car, or by taking a tour.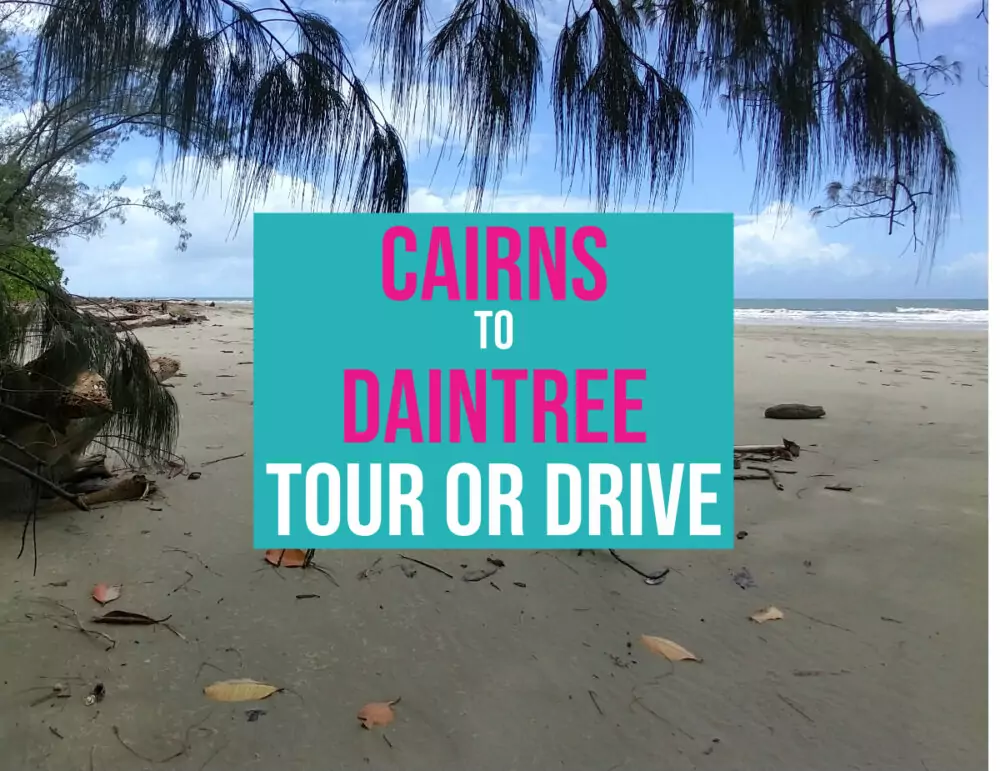 There are two main parts of the Daintree Rainforest and Daintree National Park that are popular with visitors to Cairns, The Mossman Gorge is south of the Daintree River and this is accessible on foot.
North of the Daintree River you can drive into the Daintree Rainforest without a tour or guide, and enjoy the scenery from your car, or you can stop and walk on the boardwalks or beaches of Cape Tribulation.
Daintree From Cairns Guide
hide
Daintree Rainforest From Cairns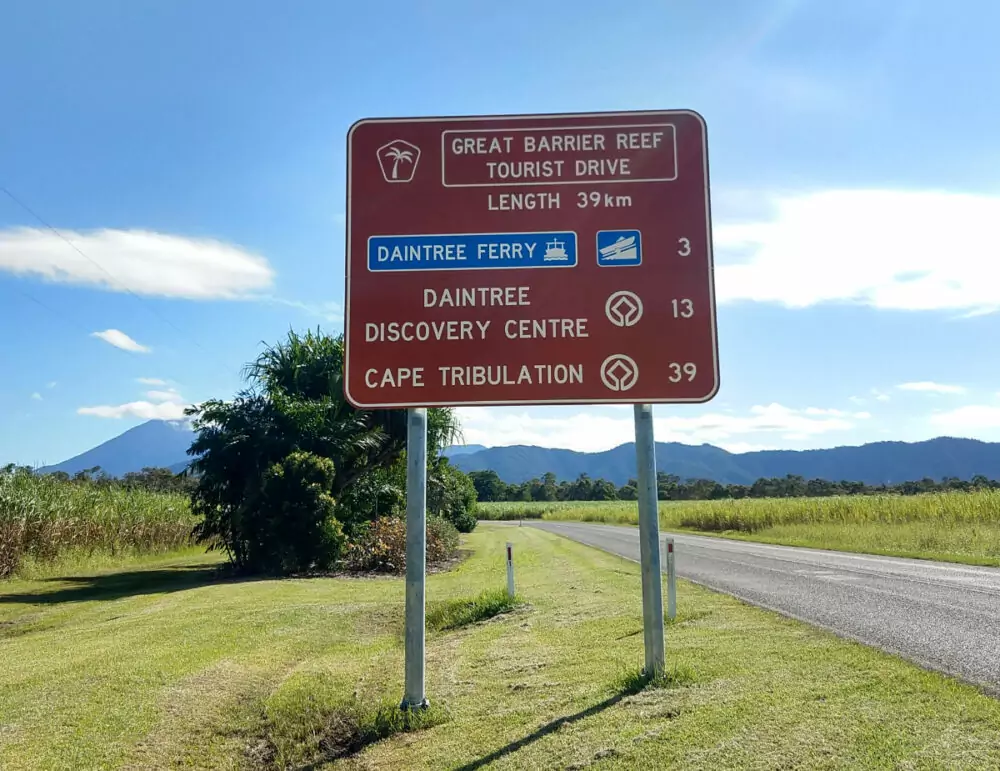 Mossman Gorge is 77.6 Km (48 miles) from Central Cairns. The Daintree River Ferry is 105.3 Km (65 miles) from Cairns.
Mossman Gorge is south of the river, the main body of The Daintree Rainforest is north of the river at Cape Tribulation.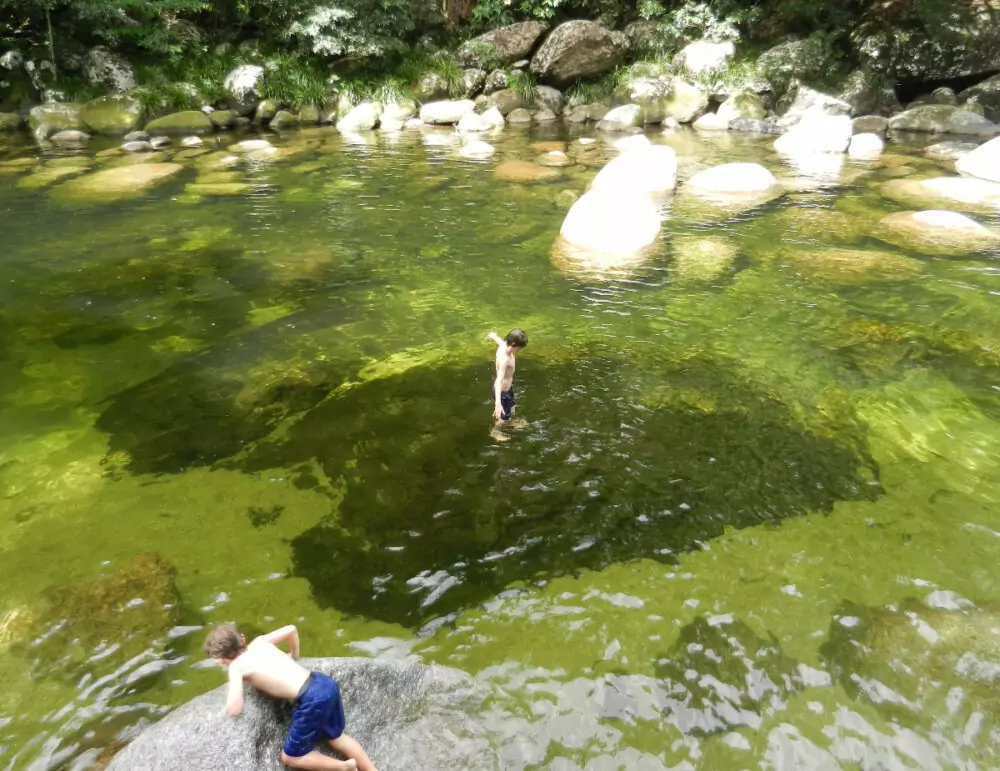 The Daintree Discovery Centre, canopy zip lining, tropical fruit ice cream farm, various beaches, swimming holes, and boardwalks are north of the river.
There are beaches, but don't plan to swim there and stay well away from the water, we have crocodiles.
Your best chance of seeing a cassowary is in the Daintree Rainforest, north of the river, or around Kuranda.
Once you cross the ferry, it's up to you how far you drive into the Daintree Rainforest. There is a good length of hard top road before you hit any dirt tracks or creek crossings.
To drive from Cairns to Mossman Gorge will take you about 1 hour 15 minutes, to drive to the Daintree Ferry from Cairns will take you about 1 hour 35 minutes.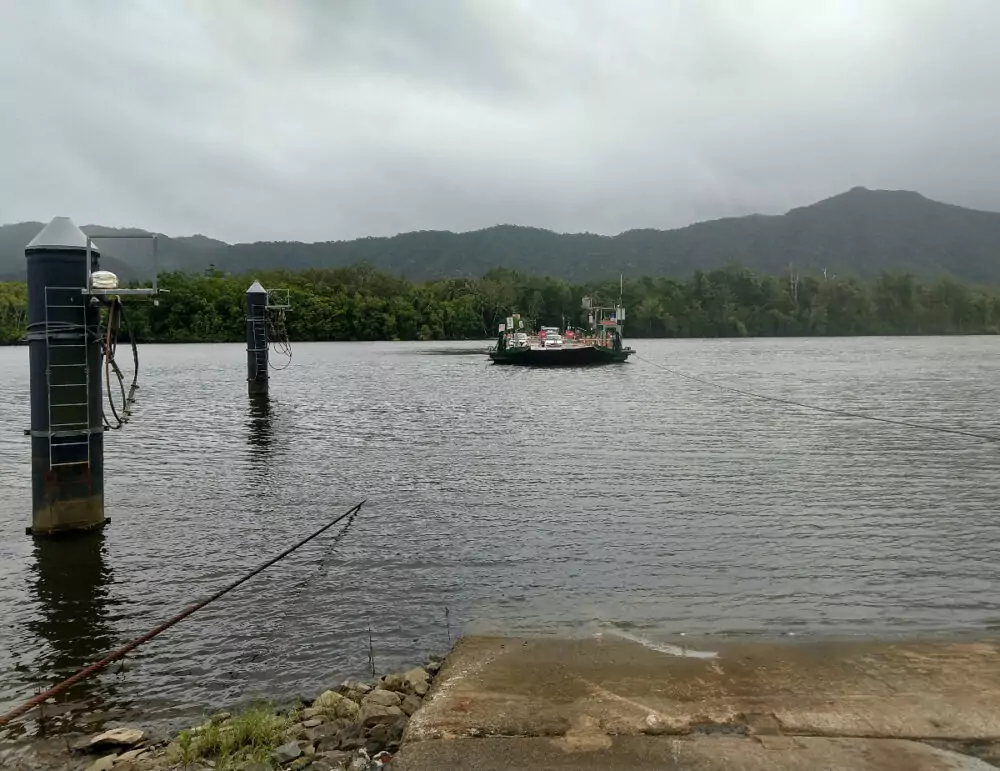 You may have to wait to board the ferry, but the crossing itself only takes about 10 minutes.
The ferry shuttles back and forth all day between 5am and midnight, and does not close for bank holidays. Flooding or extreme low tides can close the ferry occasionally. Please check their website for latest updates.
The ferry costs $47 Au return for a car at time of writing.
Daintree Map, from Cairns
We made a map of the Daintree and its attractions, you can open it in Google Maps here.
It will open in a new tab so you can keep your place.
Should You Self-Drive or Book a Tour?
If you have your own vehicle it's easy to self-drive to Mossman Gorge or the Daintree Rainforest at Cape Tribulation from Cairns. Drive times are above.
You should plan to do both in one day, and take a wildlife spotting cruise on the Daintree River if time allows.
Visitors could also rent a car to drive up to the Daintree, do that here to find the best deals.
You will need to cross the Daintree River Ferry (cost $47 Au return at the time of writing). Entre to the Daintree National Park is free.
There is no bridge, you have to take the ferry.
Alternatively, skip the ferry and Cape Tribulation and drive towards Daintree Village instead, from here you can take a 1 hr wildlife cruise on the Daintree River.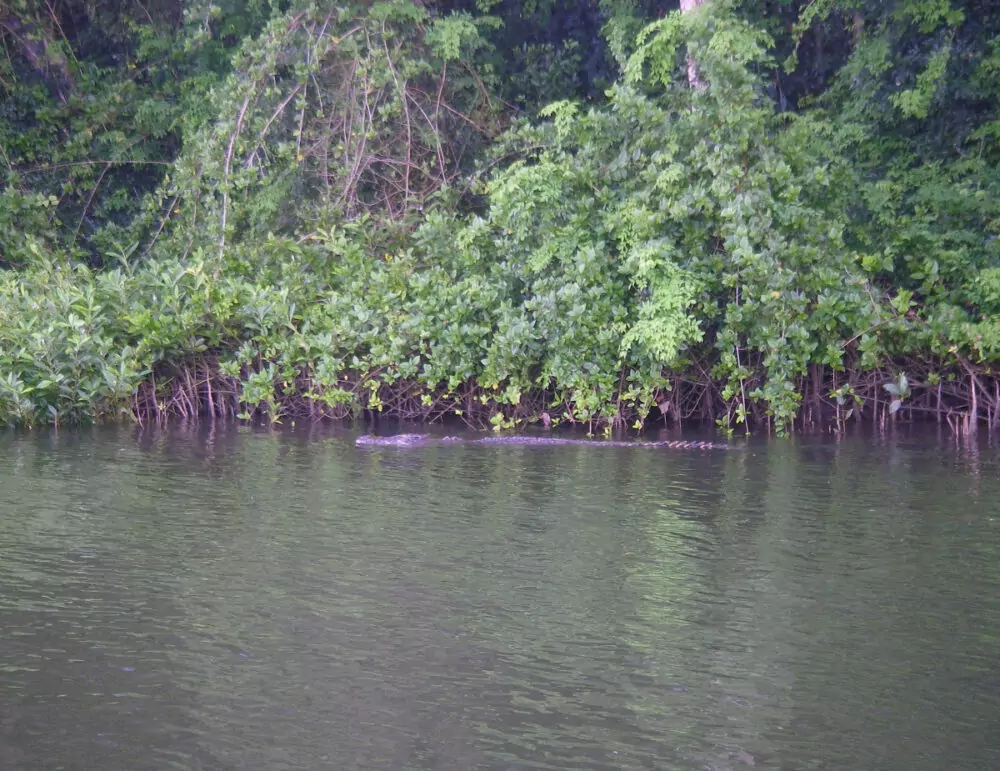 If you can drive yourself from Cairns to the Daintree River, book a crocodile and wildlife cruise on the here for Solar Whisper (near the ferry), or this link for Bruce Belcher Cruises (towards Daintree Village). These two are usually the same price, both are 1-hour cruises, check details at the links above.
Self-driving to the Daintree is fine, it's a good option, particularly with kids, but the tours can be fun if you get an entertaining driver and guide.
The tours to the Daintree allow you to pack more into one day, with all bookings and reservations taken care for you. You may also get to see a few things most visitors will miss, and learn more about this part of the world.
For instance, this tour (which you'll need to drive to Port Douglas to join) states that it includes a welcome-to-country ceremony with the Kuku Yalanji at the Mossman Gorge. Daintree Discovery Tours are a good choice as they take you to Mossman Gorge, for a cruise on the river, and to the Daintree north of the river on a day tour. This tour is only available from Port Douglas, people staying in Cairns or Palm Cove can drive up and join the tour in Port. This is a great tour, usually including an Aboriginal "welcome to country" with the Kuku Yalangi. Book here.
Cairns to Daintree Drive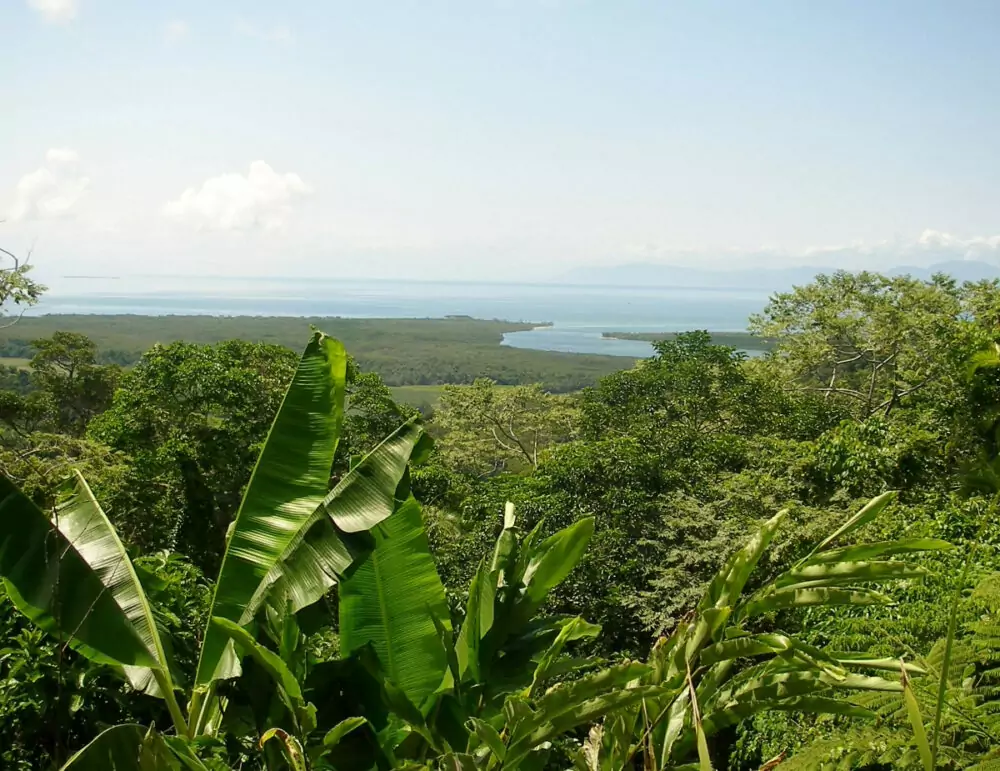 The drive from Cairns to Port Douglas is incredibly beautiful, it's the Great Barrier Reef Drive.
On your way to the Daintree you will pass Port Douglas. It may be worth your while spending a night in Port Douglas or even booking your reef trip from Port Douglas.
Also try to see the Sunday markets in Port Douglas. We have a guide to things to do in Port Douglas here. You can even get in the water with a crocodile in Port!
Hire A Car To See The Daintree
If you don't have a car you can hire or rent one for the day. This tool will find you the best deal on car rental in Cairns.
Most of the road north of the river is sealed tarmac, you don't need an off-road or 4×4 vehicle, but if you go further, the road will become a dirt track and you have to cross Emagen Creek.
Check if your vehicle is insured for this.
Book a Tour of the Daintree from Cairns
You can book a full-day tour to the Daintree National Park, Daintree Rainforest, Cape Tribulation and Mossman Gorge here. This day trip has an optional river cruise.
As the drive from Cairns to Mossman Gorge is an hour to 1 hour 15 minutes, we don't recommend a trip to Mossman / Daintree as a half-day excursion.
For more information on the Daintree Rainforest, River, and National Park, hit the "Daintree" tab here.
If there's anything more you'd like to know about the Cairns, Daintree, and Table Lands region, ask in the comments. Alternatively, you can contact us directly, our email address is on our contact page. We're always here to answer questions or to help people plan trips to our part of the world. Or just look in the related comments below for what you need. We have extensive coverage of Far North Queensland, and of the whole of Australia. Do you need our post on snorkelling on the Great Barrier Reef?
If you'd like to hire a car during your stay, use this car rental comparison tool to find the best deal!

We also suggest you take a look at this company to get a quote for all kinds of the more tricky adventure or extended travel insurance.

Try Stayz / VRBO for an alternative way to find rentals on homes/apartments/condos in any country!