A collection of photos from Daintree Village to convince you to visit. Daintree Village lies on the south side of the Daintree River. To reach the village when driving north from Port Douglas and Cairns you will need to bare left and not take the turning towards the Daintree Ferry, stay on the Mossman Daintree Road.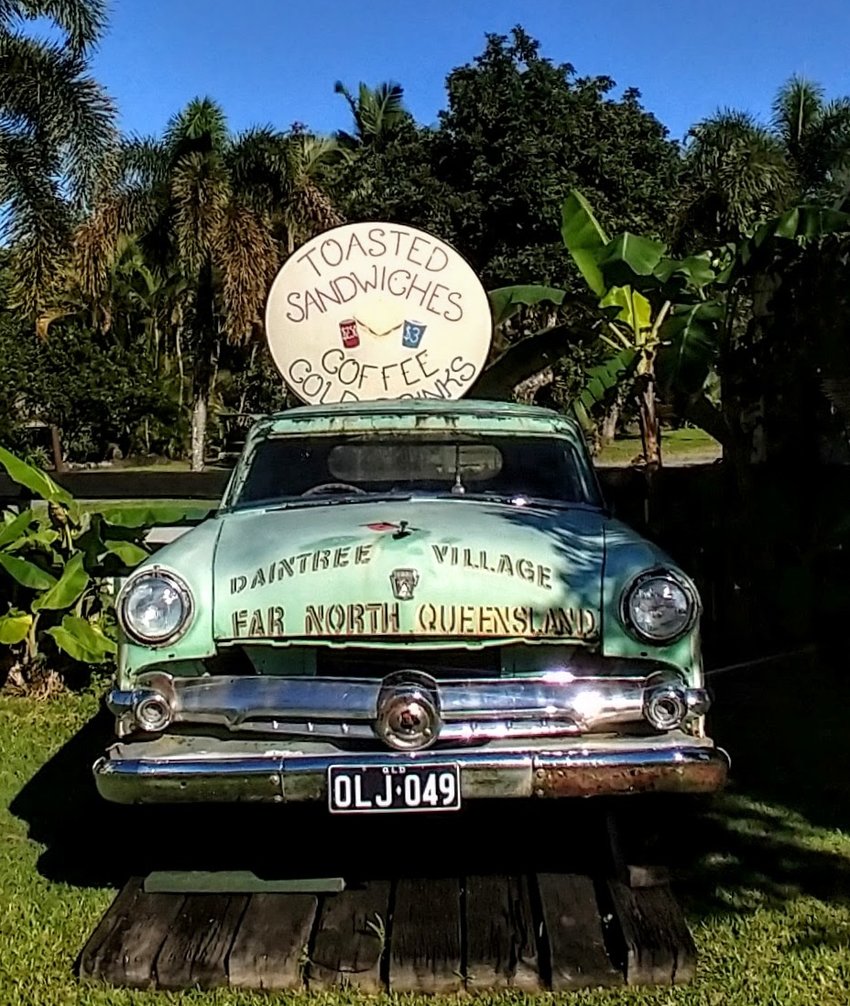 It's a very pleasant drive ( just off The Great Barrier Reef Drive from Cairns to Cape Tribulation) to this little village and here you will find accommodation options including fairly expensive hotels, B&Bs and camping facilities. There are small shops, a tour booking desk and a couple of cafes for visitors.
About us – We are a very large travel blog covering 50 or so countries. Port Douglas and Far North Queensland are our home turf so we have a lot of detail and coverage on this part of the world. We'd like to invite you to take a look at some of our other content, including Things To Do in Port Douglas and Things To Do in Cairns. We also have a much bigger guide to the best Places to Visit in Queensland. Our site is free for you to use and we hope you find it useful. We've been building it since 2012 and spent 7 years travelling full-time to do that.
Any post on this site may contain affiliate links. We earn commission on these should you make a purchase. All recommendations are genuine and we are not paid to include products, hotels, and so on.
Daintree River Tours
Crocodile spotting tours depart from the jetty below Daintree Village and this is a very good place to see salt water crocodiles if you didn't get a chance to take a Lady Douglas River Cruise in Port Douglas.
We have taken croc spotting tours from Daintree village a few times now and we've seen some very interesting birds and reptiles. This trip isn't just for the crocodiles. You probably won't see as many as in The Northern Territory, but we've always seen crocs on both The Lady Douglas and the Daintree River tours.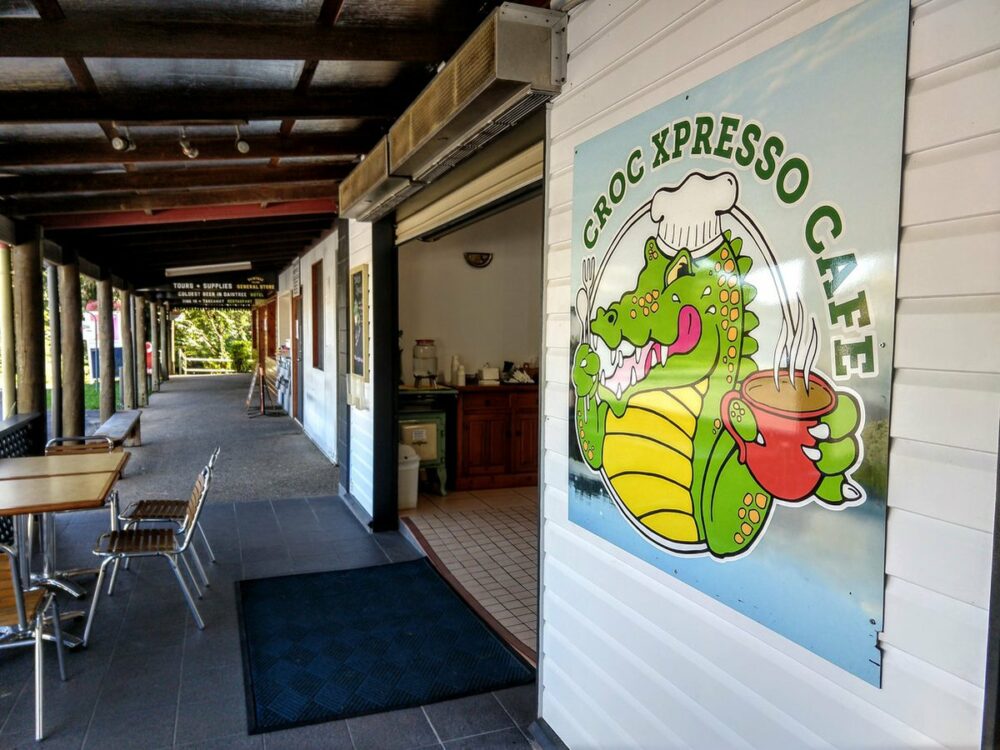 Daintree Village History
This part of the world was originally settled by timber cutters back in the 1870s. The red cedars of the region were highly prized and this industry burnt itself out. A woodcrafts store in the village pays testament to Daintree Village's logging history.
After the loggers dairy farming came to the region.
Daintree Village Today
The red cedar cutters are long gone. Today the main focus of the village is tourism along with cattle farming. On the outskirts of the village you'll likely see beef cattle, the traditional brahman cattle of the tropics. Even the livestock has to be adapted for tropical living.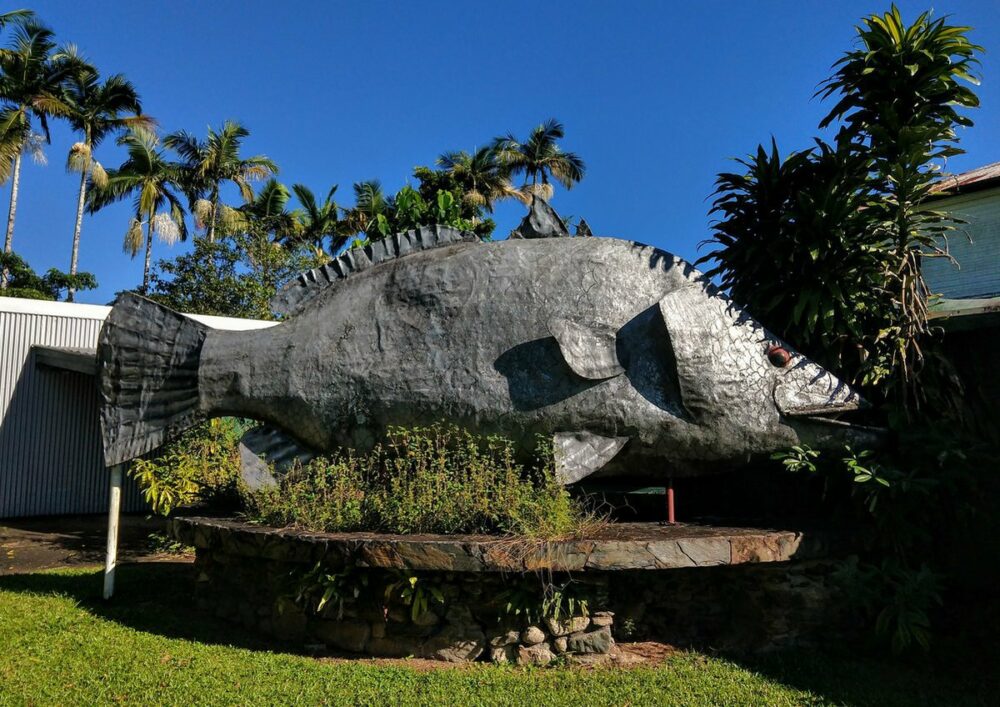 Hotels and Other Accommodation in or Near Daintree Village
There are quite a few places to stay in Daintree Village or nearby. As I doubt many people come up here without a car, motorbike or other transport, being right in the center of town probably doesn't matter too much. My husband cycles here by bike from Port Douglas, it's about 50 km one way. Accommodation options include:
Daintree Village Hideaway
Daintree Riverview Lodges
Daintree Village Bed and Breakfast
Red Mill House in Daintree
Egret's Rest
Cloud 9
Janbal Retreat
Daintree Ecolodge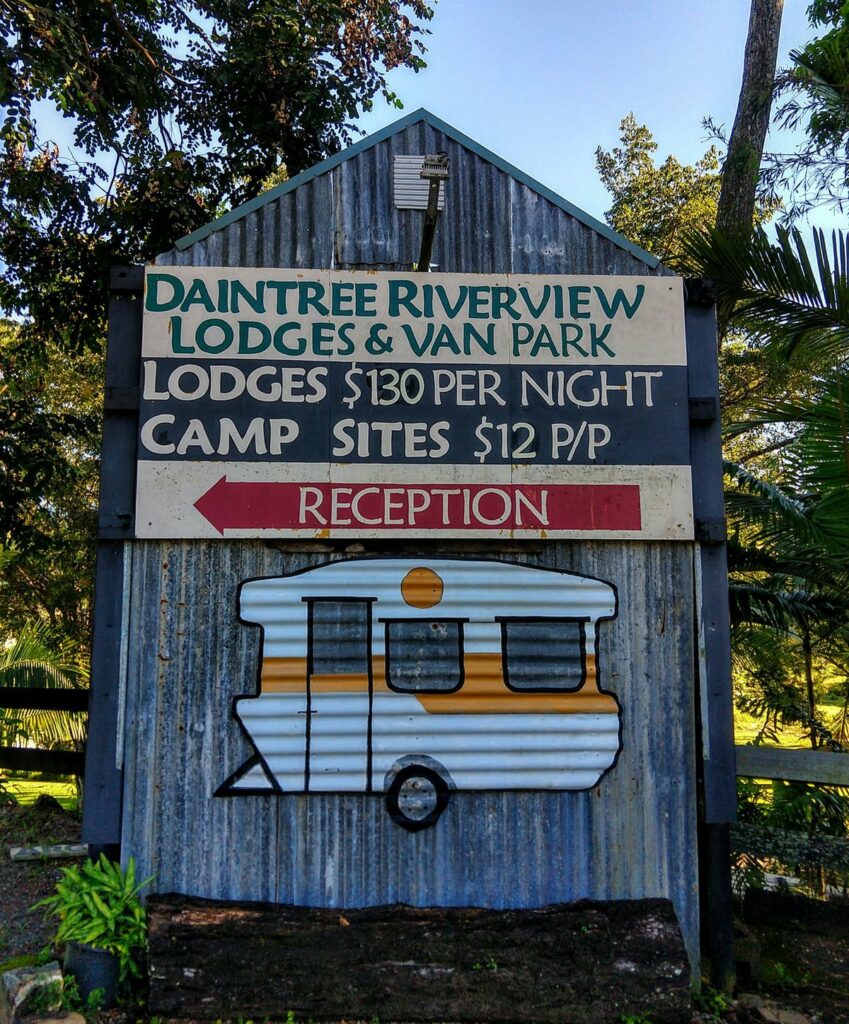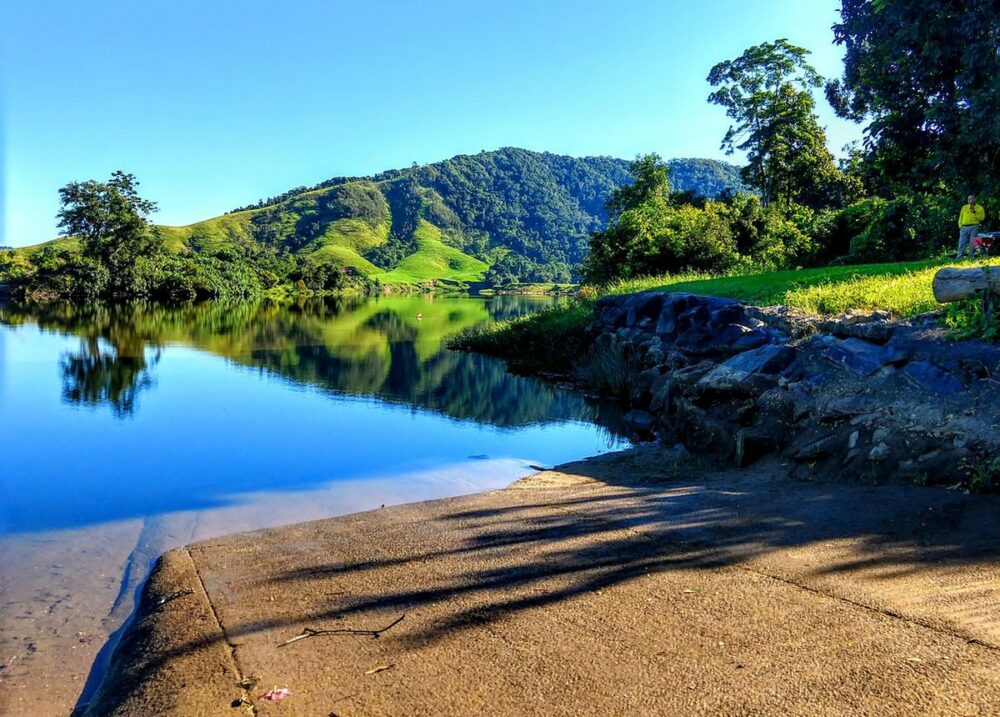 Conclusion
Daintree Village is well worth a look if you're holidaying in Port Douglas or taking a north Queensland roadtrip. It would be lovely to experience some of the more interesting hotels and lodges up here, I've heard good things but we can't vouch for them ourselves as yet. When we do, we'll add our reviews to this post.
Alyson is the creator of World Travel Family travel blog and is a full-time traveller, blogger and travel writer. A lifetime of wanderlust and now over 7 years on the road, 50+ countries allowed the creation of this website, for you. She has a BSc and worked in pathology before entering the travel arena and creating this website. World Travel Family Travel Blog has been helping you travel more, better and further since 2012, when Alyson and James first had this life changing idea. On this site you can find endless travel information, tips and guides plus how to travel, how to fund travel and how to start your own travel blog.