This post may contain affiliate links.
As Australia's 3rd biggest city and an increasingly popular tourist destination for domestic travellers alongside those from Asia, Europe, the USA and beyond, Brisbane is located in sunny Queensland and is a beautiful place to take a trip for business or pleasure. We recently returned from a short break in Brisbane and quite honestly, we fell in Love. This little city has a lot to offer and visiting is a breeze with great transport connections and plenty of things to do. Of all the places to visit in Queensland, Brisbane could just be our new favourite. Here's a brief guide for travellers and holiday-makers lucky enough to have Brisbane feature on their itinerary. This information would also be useful for digital nomads looking to use Brisbane as a base, which, who knows, just might be us!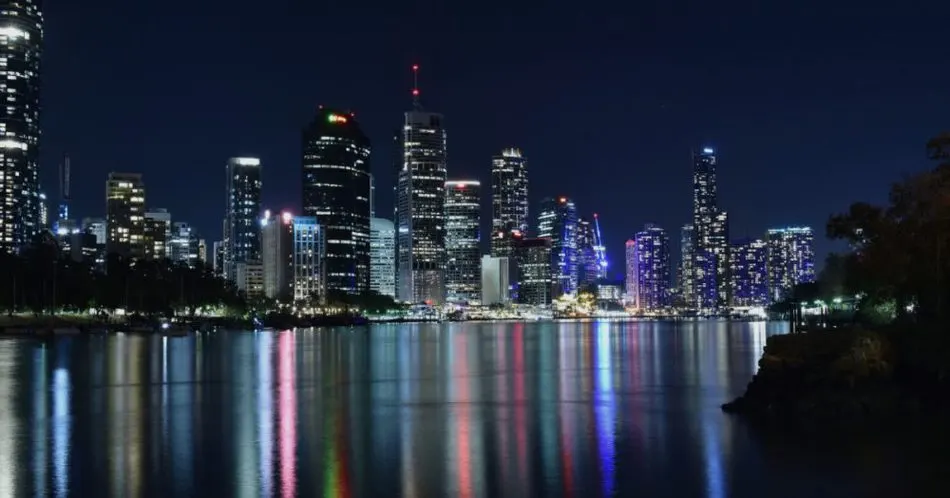 Brisbane is set to host the Olympics in coming years. Big things are ahead for this lovely city.
Brisbane Travel Blog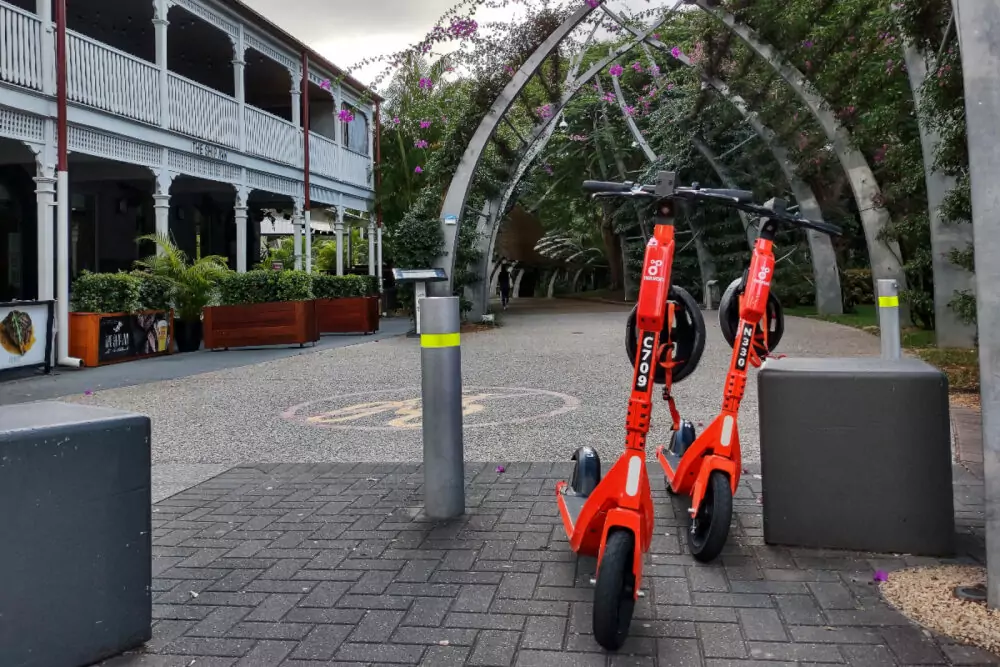 We spent 5 days in Brisbane, but this was far from our first time.
It was, however, our first time taking the kids (now teens) to Brisbane and they loved it just as much as we did.
Brisbane was a breath of fresh air.
Everything was so convenient, easy, and fun.
We had great accomodation, plenty of food options and the beautiful riverside parks and walkways to explore.
Let us tell you a little more about this city, Brisbane travel blog style, our first-hand experiences plus some useful travel facts and information.
We want you to enjoy Brisbane as much as we did.
Things To See and Do in Brisbane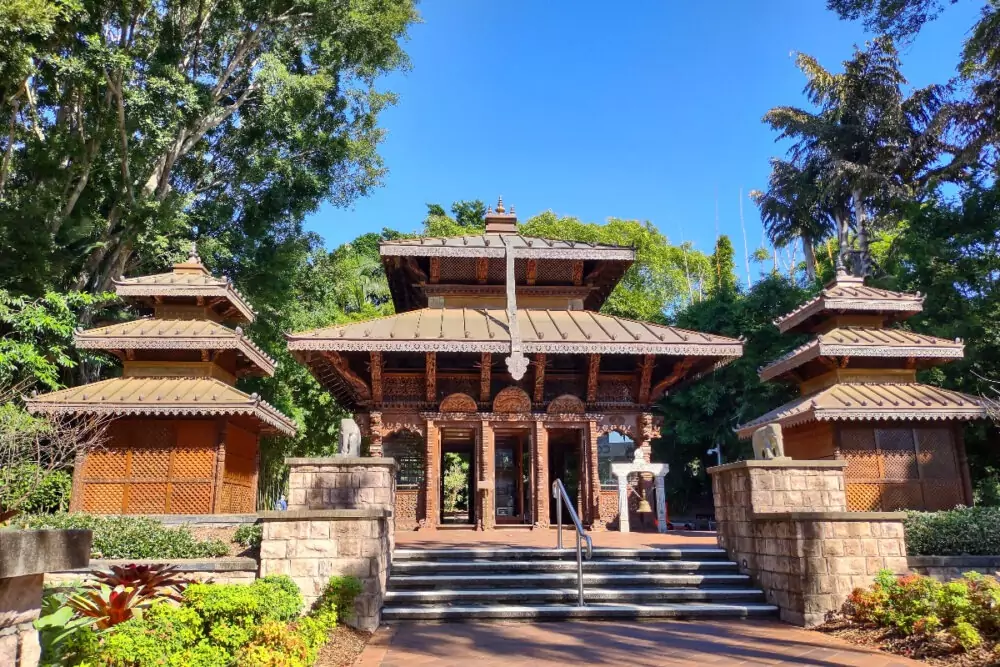 Brisbane is home to one of the biggest selling tours in Queensland. This one, a sensational day trip or excursion for the warmer months. Brisbane also has so many hidden gems to discover!
The Nepali temple on the south bank of the Brisbane River was a wonderful find for us, as big Nepal fans, unable to visit because of restrictions.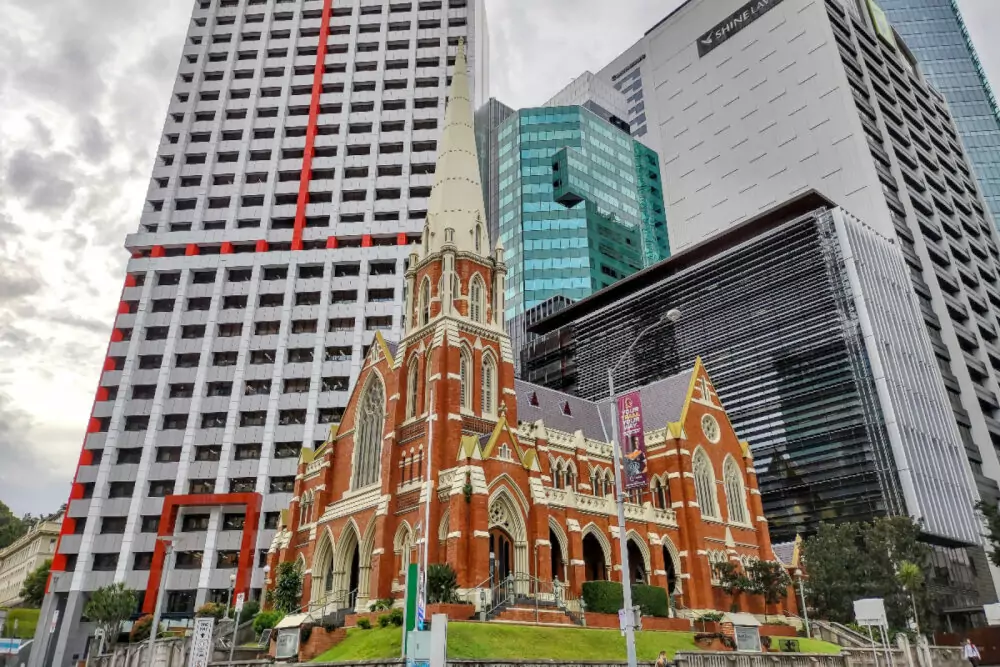 If you're looking for a place to swim in Brisbane, you can do that right next to the Brisbane river. There is a fair-sized pool and water park right in the heart of the city.
The pool is very similar to the lagoon pool in Cairns.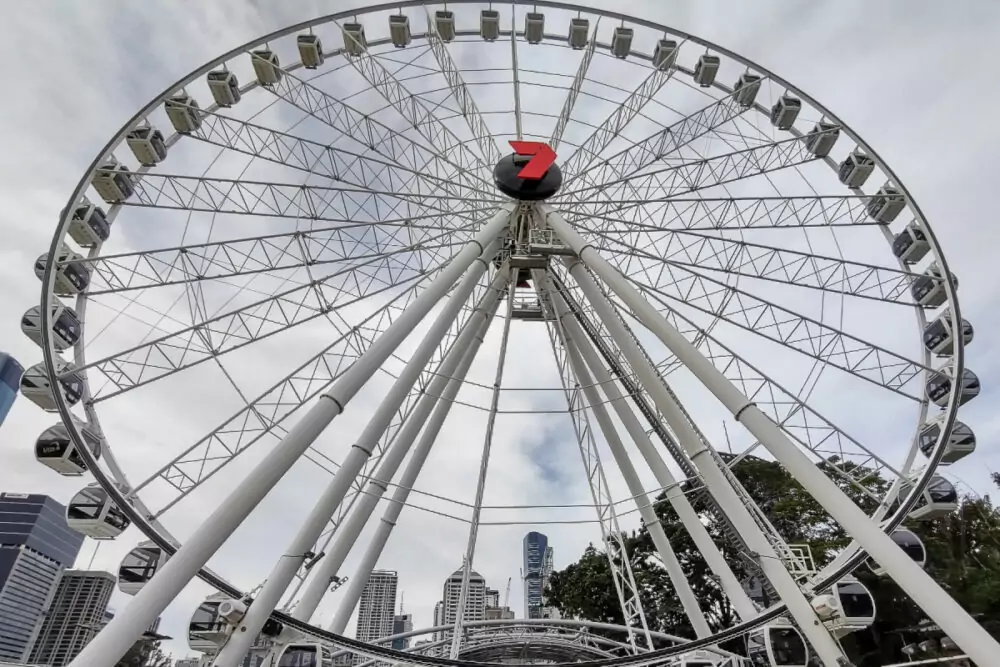 Getting to/from Brisbane Airport
There are a number of different transport options for getting between Brisbane airport and the city centre. Take the environmentally friendly Airtrain and arrive in the city centre in roughly 20 minutes.
A single train ticket costs around $17 (one-way) or $32 (return).
If you arrive outside of train times or want a more direct service to your hotel, taxis can be taken for around $40 for the 18km trip from Brisbane Airport to the city centre.
If you use our button below, you can find various airport transfer services and shuttles between Brisbane, Brisbane airport, Gold Coast and Sunshine Coast.
Getting Around Brisbane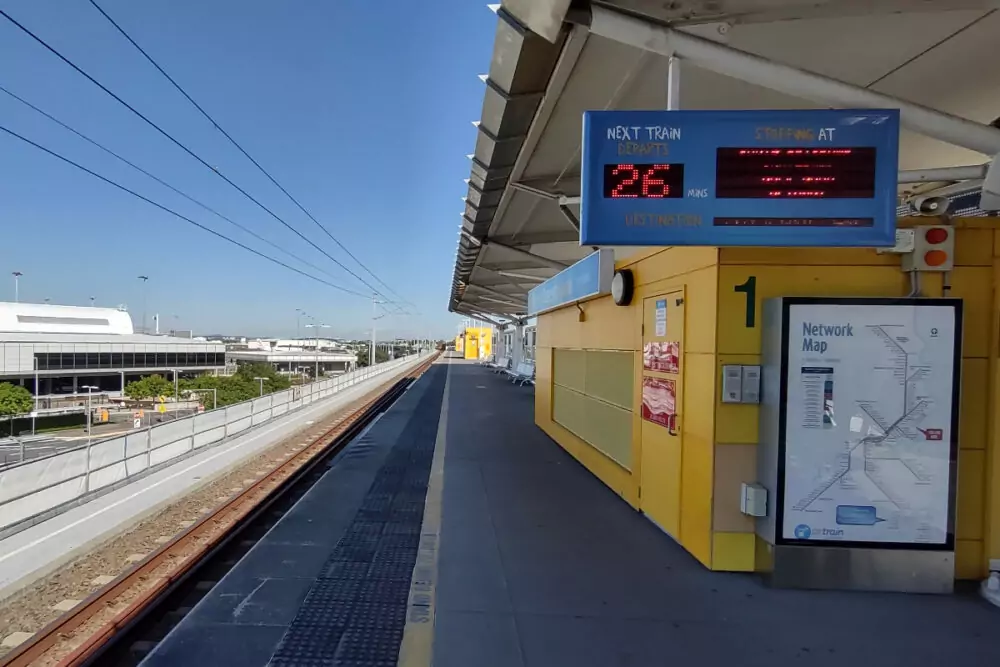 The public transportation system in Brisbane comprises of trains, busses and ferries.
Grab yourself a "Go" card upon arrival in Brisbane, top it up with credit, and then pay as you go.
There are also a number of free bus loop services and a hop-on/hop-off bus loop that business travellers can use to explore the city in between business meetings.
Of course, the Brisbane CBD is relatively small and you may find it more convenient, not to mention picturesque, to walk.
Brisbane is now extremely easy to get around by electric scooter, you'll find stands of scooters for hire all over the city.
My kids and we adults, thought this was incredibly good fun!
Eating in Brisbane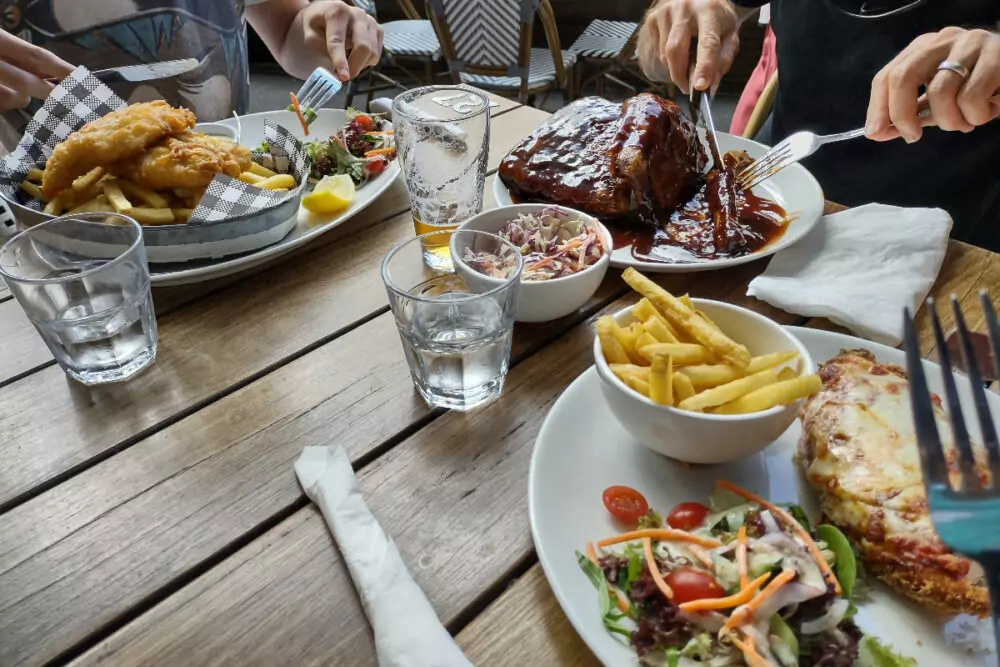 Eating in Brisbane was a dream for us.
Australian food like chicken parmie, and fish and chips are well represented and available and some lovely dining venues on the South Bank and scattered through Brisbane city.
What stood out to us, on top of that, was the abundance of food from other countries, we spotted Malaysian, Thai, Chinese, Indian, every type of cuisine.
Living in Port Douglas, we've missed this.
We also noticed that the supermarkets carried a greater variety of food and at better prices than in FNQ.
We chose to self-cater, only eating a full meal out once.
Our lodging had a full kitchen and was very well equipped, with a supermarket just below the building. We undoubtedly saved a lot of money by doing that and in these Covid times, cash is short.
This is an obvious tip and one you'll find in our post on how to save money on your Queensland holiday. We'd love to go back and try more Brisbane restaurants in future.
Travel Agents
Book a last minute flight or make another hotel reservation through one of the many quality travel agents in the city's CBD. Travel agencies specialising in business travel, such as Corporate Traveller, have a great track record at catering to this special type of traveller.
Contact them by phone or email, discuss your travel plans, and leave it all in the hands of the professionals.
Co-working Spaces
If you need a quiet place to get some work done whilst on a business trip to Brisbane, then make sure you pay a visit to one of the city's co-working spaces.
Co-working spaces, loved by the digital nomad community, are also useful for corporate or business travellers.
Brisbane has many centrally located co-working spaces that can be rented by the day or month. Most spaces give you a private desk, fast internet, free tea and coffee, and printing facilities.
Gyms and Fitness Centres
Don't forget about your health on your next business trip to Brisbane, and work out at one of the numerous 24/7 gyms located within the confines of the CBD.
Of course, always check to see whether your hotel has its own fitness centre or gym and save yourself a trip to the gym.
Better yet, pack your runners and go for a run around one of the numerous parks in the city centre. This is a great way to stay healthy, explore your new surroundings and soak up the local atmosphere.
Running along the river or through the Botanic Gardens, right in the heart of Brisbane, is a lot of fun. Chef and I explored far more of the waterfront by running than we would have seen otherwise.
Living in Brisbane? Pros and Cons
After this latest trip to Brisbane, we seriously considered moving there. We enjoyed being in a city with access to far better facilities and much more to do than in Far North Queensland, our current place of residence.
After weighing up the pros and cons of living in Brisbane, we decided to stay put in the north. Brisbane is a fairly short flight away and we could never afford, nor find, the type of home, and the amount of land, we enjoy in FNQ.
Being based in Brisbane would allow us easy access to Fraser Island, The Gold Coast, and many beaches nearby.
The climate is also easier to take than our very hot tropical environment. We enjoyed being a little chilly, it was great!
Brisbane is lovely, so is London, but we'll visit instead of moving.
Also living in Brisbane would be much better for us in terms of travel possibilities. Most of our trips start with a flight from Cairns to Brisbane or The Gold Coast. Our local airport has barely any international connections.
Brisbane is not a small country town with big city dreams. It continues to attract scores of business travellers and holiday makers from all over Australia, and usually, the world.
Keep this guide handy on your first trip to the capital of Queensland and make the most of your time there. You may not want to leave!
Have you recently travelled to Brisbane? What are the highlights? Share your answers below! For more information on travel in and to Australia, check out our guide to Australia at our Australia travel blog page.
If you'd like to hire a car during your stay, use this car rental comparison tool to find the best deal!

We also suggest you take a look at this company to get a quote for all kinds of the more tricky adventure or extended travel insurance.

Try Stayz / VRBO for an alternative way to find rentals on homes/apartments/condos in any country!