This post may contain affiliate links.
There are many options for Great Barrier Reef tours from Port Douglas Australia. Some trips are full day and a few are half day. The question I'm most asked about snorkelling on the reef, by readers, is this one.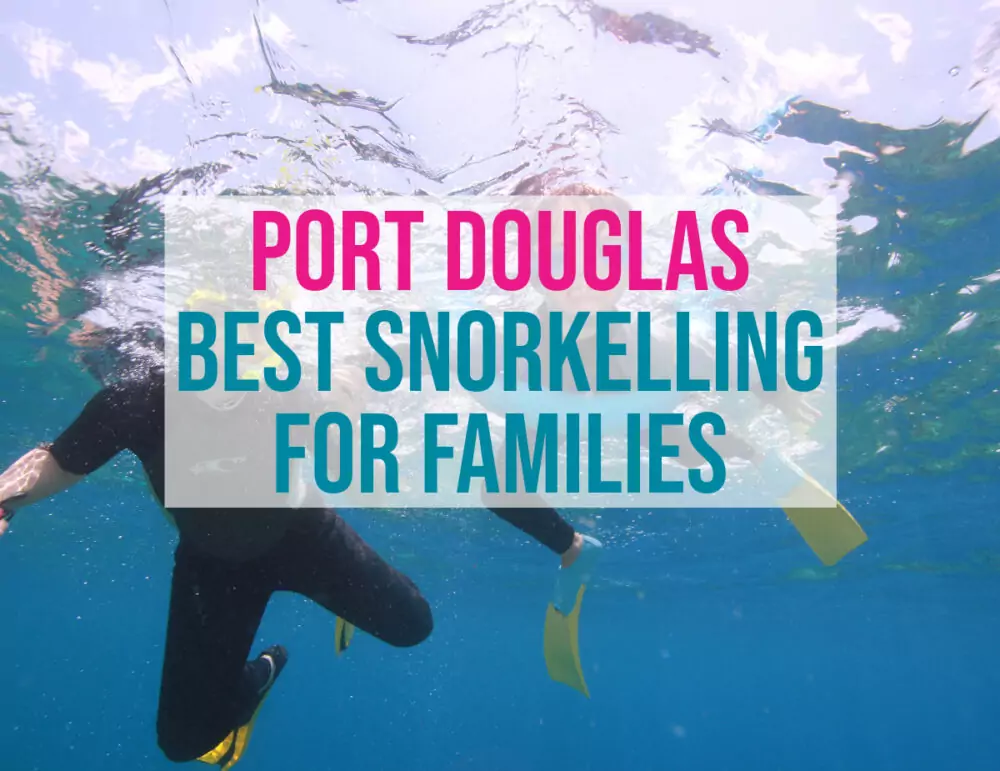 What Are The Best Reef Tours From Port Douglas For Families with Kids?
In our opinion, Wavelength Reef Cruises offers the best reef tour from Port Douglas for kids and families. Here I'll tell you why. To make your search a short one, just go here to book online, or read on for more information!
For disclosure, I've known the owners of Wavelenth Reef Tours a long time. My husband works for them out on the reef from time to time. As a mum, a lover of the marine environment, keen snorkeller, scuba diver, and family travel blogger with 12 years in the industry, this company is my pick for the best family day snorkelling on the Great Barrier Reef from Port Douglas.
Did I mention that we've been based in Port Douglas since 2007? My kids grew up snorkelling on the Great Barrier Reef and all over the world as part of my work.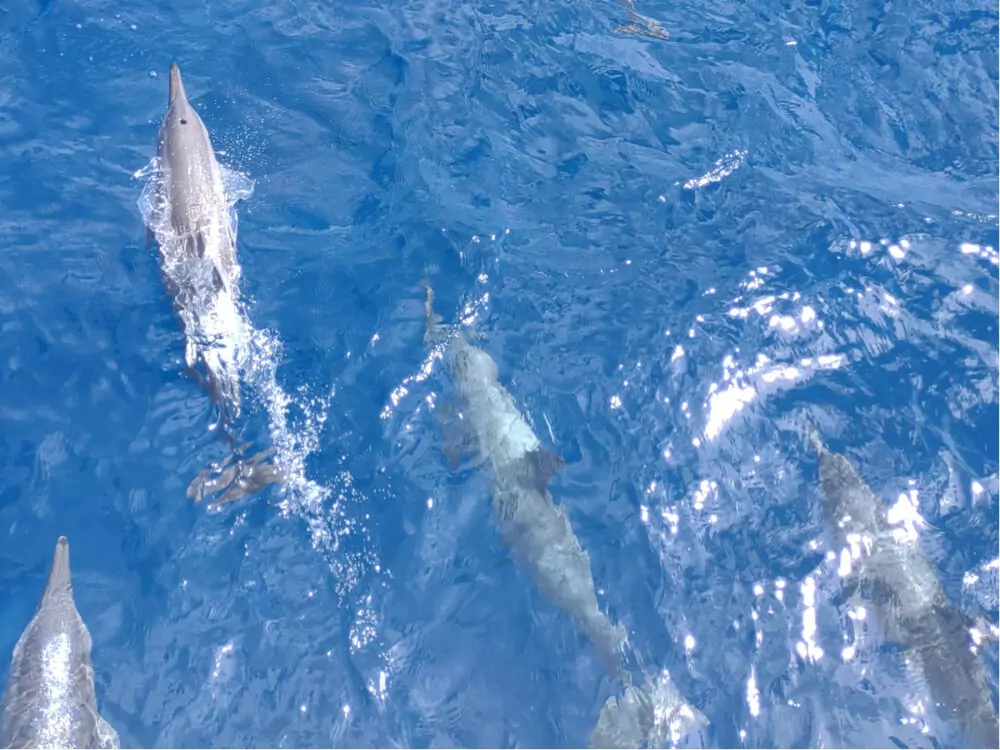 A US reader of ours had a day out on Wavelength recently and told us her day snorkelling with her family was better than anything she'd experienced in Hawaii, and cheaper.
My family has snorkelled extensively, a day on The Great Barrier Reef is our favourite day, maybe with the exception of swimming with manta rays in Bali. The snorkelling and water clarity are undoubtedly better here.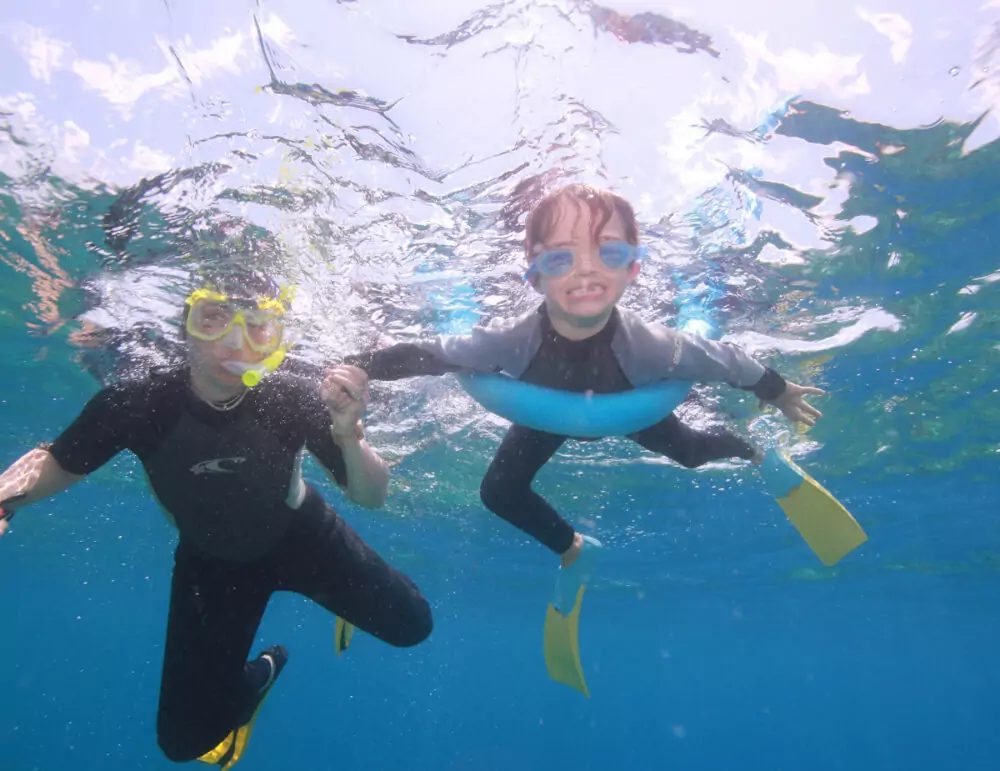 I think this company is the best for families and kids because it's a family-run business, with great crew, great safety. This company cares about the reef and giving their passengers the best day they can. They're also currently the cheapest day cruise to the reef from Port Douglas.
Obviously prices change, but right now (at time of writing) we think they offer the best value day out. Take a look and reserve your spot here.
Cheapest Day Tours To The Reef From Port Douglas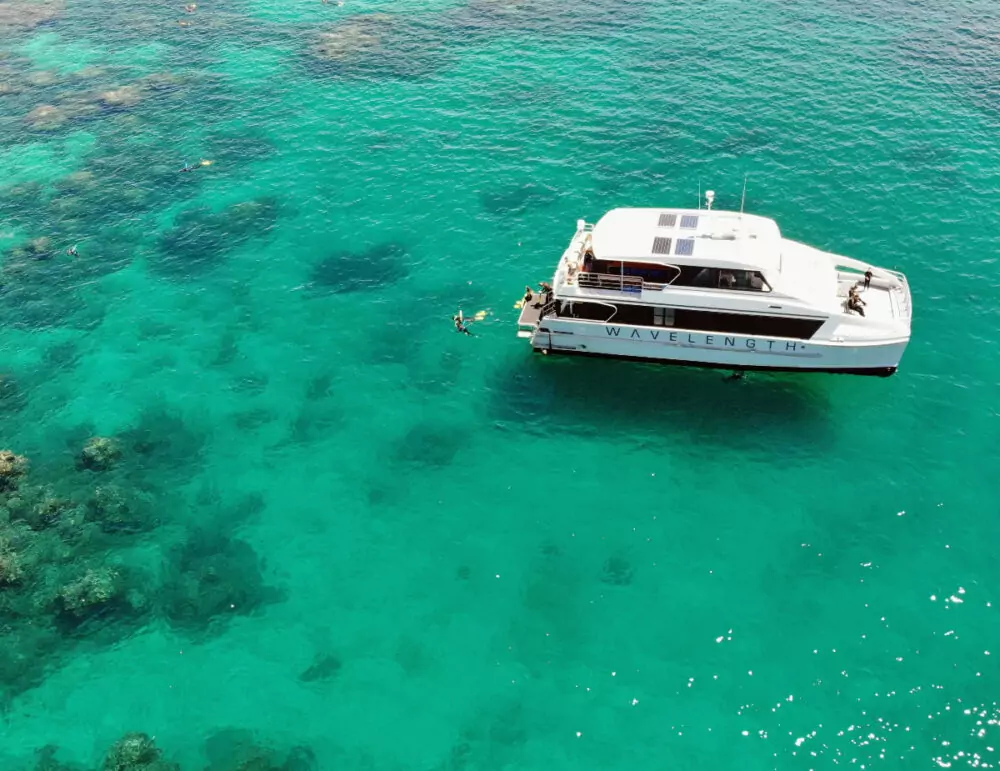 Some of the half-day tours are the cheapest, of course, but to do the reef justice and create a family day out to remember forever, I'd recommend a full-day Outer Great Barrier Reef cruise from Port Douglas.
Families have to pay for a lot of people, so cheap is often good for families. In this case, cheap does not mean inferior, and you get a lot of extra included value on this day trip from Port Douglas.
For a more expensive day on a luxury sailing catamaran, we recommend you book that day tour online here and check out the gorgeous boats. Again, this cruise is family-owned and eco-certified. This is a great day out, no doubt about it, but usually more expensive and with less time snorkeling. I took this tour recently with my teens and had a great day.
If you have time and money you should see the Outer Reef and the reefs off Low Isles. Take a full-day tour to the Outer Reef, and take a half day trip to Low Isles. For Low Isles snorkelling we'd recommend the small Calypso boat half-day tour. This gives you access to the island and beach, plus glass bottom boat. Book This one online here.
The outer reef and Low Isles are very different sites to snorkel and it is certainly interesting and worth doing both.
What Does a Day Snorkelling on The Great Barrier Reef Cost For a Family?
Full day trips to snorkel on the Great Barrier Reef are not cheap, prices start at about $260 Au or $170 US dollars. Kids normally have a discount and age cut-offs vary between boats and tour operators.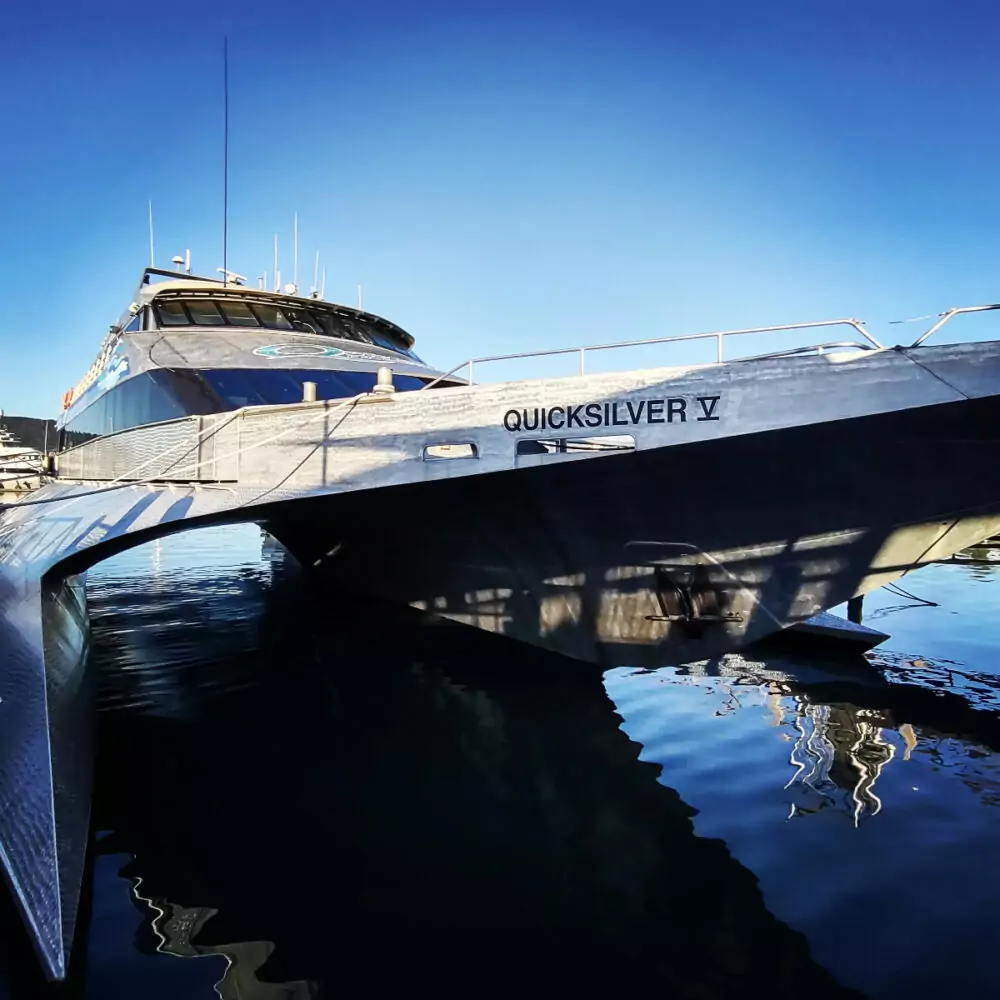 These tours aren't suitable for very young children, babies, tiny tots and toddlers, either speak directly to the companies, or book Quicksilver because they operate from a pontoon on Agincourt Reef (Outer Reef). Quicksilver is usually more expensive, take a look at what Quicksilver offers here, check if they will take small children.
For a family of 4 a day snorkelling on the Great Barrier Reef won't leave you much, or any, change from $1000 Au, or about $650 US depending on exchange rates.
Then you need to consider the extras. Do you want to take a guided snorkel tour? Will you want souvenir photos of your family underwater? These can be extra costs on some boats.
On Wavelength these are included in your ticket price. Everyone gets access electronically to the photos taken on the day and marine biologists, master reef guides and experienced crew lead guided reef tours.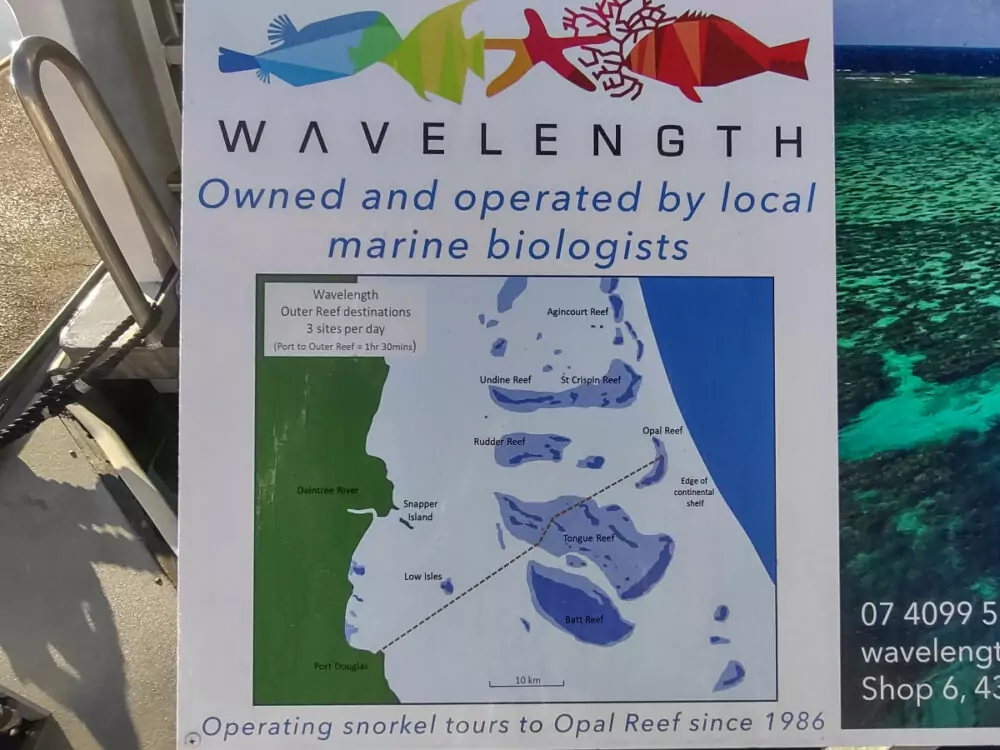 Have I convinced you to book this tour for your family yet? Check prices and availability here, they do sell out, so book as early as you can.
We think the snorkelling is better from Port Douglas than Cairns, if that's a decision you're trying to make.
Batt Reef, as a point of interest, was where Steve Irwin was tragically killed by a sting ray in September 2006. Batt Reef is off Port Douglas. You can see Low Isles on the map above too.
What Other Tours and Activities are Suitable For Families in and Near Port Douglas?
We have a full guide to Port Douglas with kids if you click through. Of course, families can enjoy the beach, take a trip to Mossman Gorge and visit the lagoon in Cairns. There's the railway or cable car up to Kuranda from just north of Cairns and Cairns Aquarium is very good.
The Daintree Rainforest is just up the road, you can hire a car or take a tour but I'd imagine young kids may not enjoy that so much.
Instead, take them to taste chocolate on the Tablelands or let them swim in a freshwater swimming hole. All of this is on our site. And don't forget to take them to the Wildlife Habitat, you can even get in the water with a crocodile there.
As I said, I'm a local mum with 2 kids and I'm here to help. You should find related posts below or you can always reach out to me directly. Have a fantastic vacation in Port Douglas! You may want to read our Stinger Season post too.
If you'd like to hire a car during your stay, use this car rental comparison tool to find the best deal!

We also suggest you take a look at this company to get a quote for all kinds of the more tricky adventure or extended travel insurance.

Try Stayz / VRBO for an alternative way to find rentals on homes/apartments/condos in any country!