This post may contain affiliate links.
The best time to visit Port Douglas is of course when you can visit. Never let the weather put you off too much, but should you choose summer or winter, wet season or dry and should you factor in stinger season? A lot depends on which of the things to do in Port Douglas appeal to you most. Do you need the best time for visiting the Great Barrier Reef or to take a tour to the Daintree? Would you like to see the humpback or minke whales or just enjoy Four Mile Beach? We'll try to break it down for you. We've added an update about lockdown at the end. Port Douglas is open but the lockdowns did change the face of Port Douglas somewhat.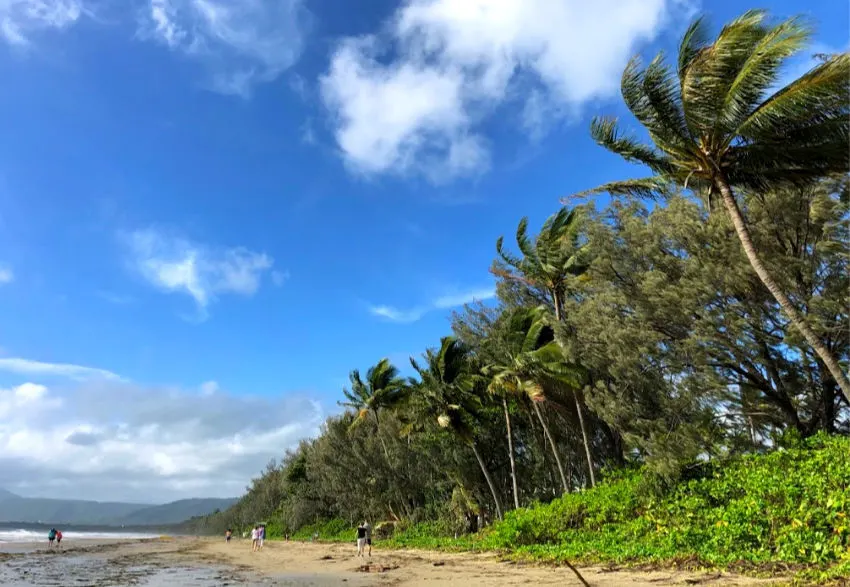 We'll look at the weather in Port Douglas month by month and help you judge what the best time to visit Port Douglas is for you and the things you want to do.
We have a tropical climate here in Port Douglas so temperatures don't fluctuate greatly.
The hottest, wettest time in Port Douglas is November to April, after the monsoon.
The cooler, dryer period is June to October. Really, we only have 2 seasons, the dry and the wet, with " the build-up" preceding the start of the wet.
There are many things to do in Port Douglas, some you can do in the rain if you're so inclined but some businesses and activities close for a while in the wet season.
You also need to check out the things to do in Cairns because some of those will be best appreciated at certain times of the year.
So figure out what you'd like to do in Far North Queensland and then see when the weather will allow it.
It is our opinion, as locals, that the ideal time is the shoulder seasons either side of stinger season and the wet season.
If you're strapped for cash, come in the wet, prices can be lower then and if you're in luck conditions on the reef could still be great.
There is also the risk of very bad days out there, so if you only have a day or two and snorkelling on the Great Barrier Reef is your goal, you could risk disappointment.
Without doubt, visiting outside of the main tourist season can make your Queensland holiday cheaper.
If you're looking for a family holiday in Port Douglas and want to find things to do in Port Douglas with kids, school holiday times are popular. I think with kids I'd avoid the very hot times. October can be very hot as we wait for the weather to break.
Cyclones happen up here in Port Douglas too, we have a paragraph on that below.
Best Time To Visit Port Douglas – Guide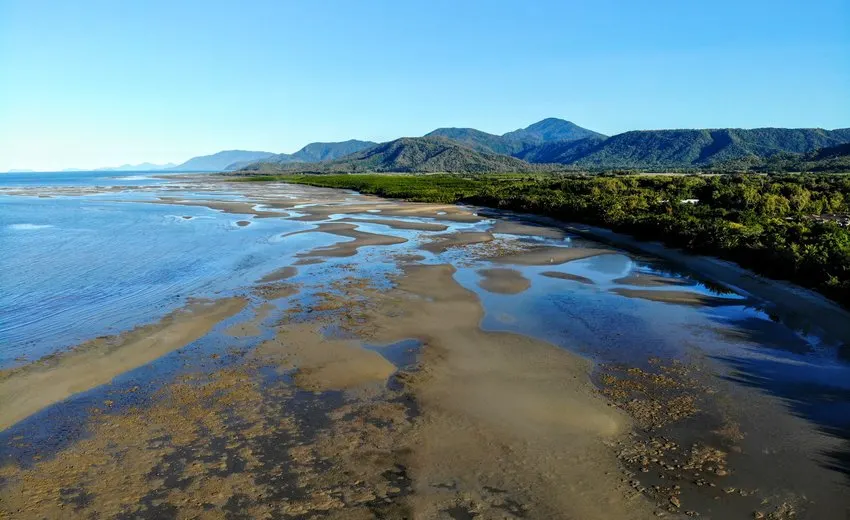 Water Temperature in Port Douglas
The best time for swimming in Port Douglas, we think, would probably be May or April to October or November and early December.
Be aware that in the winter months here (northern hemisphere's summer) it may be cooler, but you're avoiding the marine stingers of tropical summer.
Water temperatures are at their lowest, at 23º C in July and generally max out in February at 29º C.
A good storm can, and hopefully does, cool the sea temperature at that time of year. 30º C is enough to cause coral bleaching.
Port Douglas Weather Month by Month
January in Port Douglas
January is super hot, humid and wet but you may still get some good days.
Expect temperatures between 32 and 26C . It's the middle of summer and the middle of the wet season.
In January February and March we will likely experience maximum rainfall at over 400 mm in an average month.
Early January will still be quite busy in Port Douglas as the Australian school holidays are long. After Australia Day things quieten down and some businesses will close. Is January the best time to visit Port Douglas? No, it's not, but it can be a good time to visit if you have plenty of time to wait out any possible storms or weather events. On a good day the visibility on the reef in January can be phenomenal.
Is it worth visiting Port Douglas in January?
Many people visit Port Douglas in January because it is school holidays, Christmas to Australia Day are a fairly busy period for tourists in Port Douglas. It doesn't rain all day, every day, we still have good weather in January, some days, and the reef boats will run unless the weather is particularly bad. If you have bad luck and your visit coincides with a tropical storm or cyclone being nearby, then yes, you may see days of never-ending rain. But if you're lucky, January can be a great time to visit Port Douglas. If it's not raining it's likely to be very hot and humid, the sea should be like a warm bath. Yes, it will be stinger season and there may be more debris on Four Mile Beach because of storms. There can be flooding nearby too. Port Douglas itself very rarely floods to any extent. This is a great time of year to see Barron River Falls, near Cairns, in full flood!
February in Port Douglas
Nothing much changes temperature-wise in February, maximum and minimum temperatures are still 32ºC and 26ºC.
Rain continues, it may be even wetter than January. Humidity is at its highest in February, 79%.
When we experience severe heavy rain in Port Douglas it's quite likely that there will be flooding in Daintree or as far south as Townsville. This southern flooding can close roads and restrict access to far north Queensland so if you're heading to Port by car be aware of that.
It's very unusual to see flooding actually in Port Douglas itself, but it has happened. Thankfully, our house is on high ground.
Be aware that in February some local businesses and restaurants may be shut. This is the lowest of the low season and tourist numbers drop once the kids go back to school.
February is likely the quietest time in Port Douglas
The Port Douglas Hot and Steamy LGBTQ+ Festival was held in February 2020. This event planned to feature dining, partying and even a reef day. Niramaya could be a good place to stay for this as they are planning to host a pool party for this event. Things can and do change often up here, so please double check event specifics for yourself.
March in Port Douglas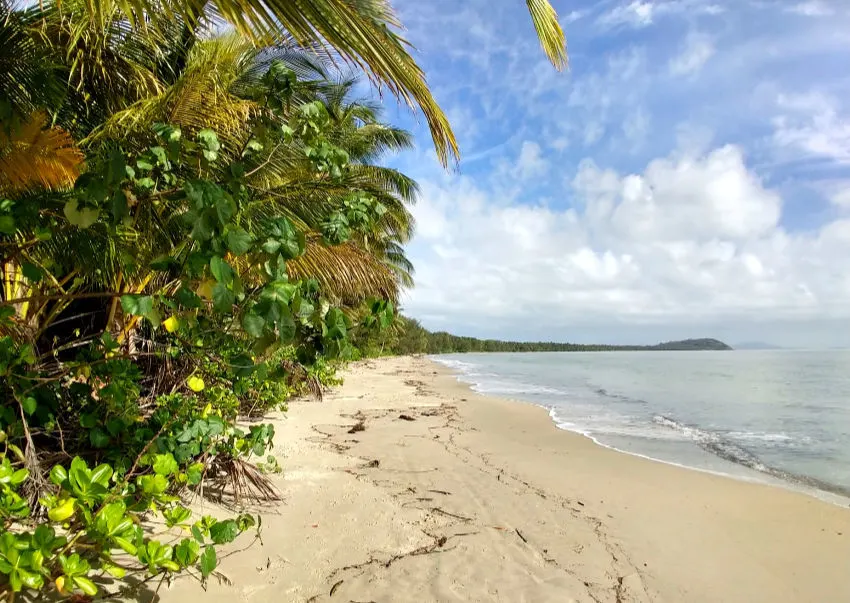 Autumn is here! Temperatures just may drop a little in March and by the end of March, things should be getting more comfortable.
Expect temperatures between 31 and 25 C. Again, it's wet.
April in Port Douglas
April is a good time, temperatures are easier to take, at between 29ºC and 24º C. It can still be pretty wet with an average of 200 mm of rain this month.
Humidity seems to tail off around March / April /May and our hair gets less curly.
May in Port Douglas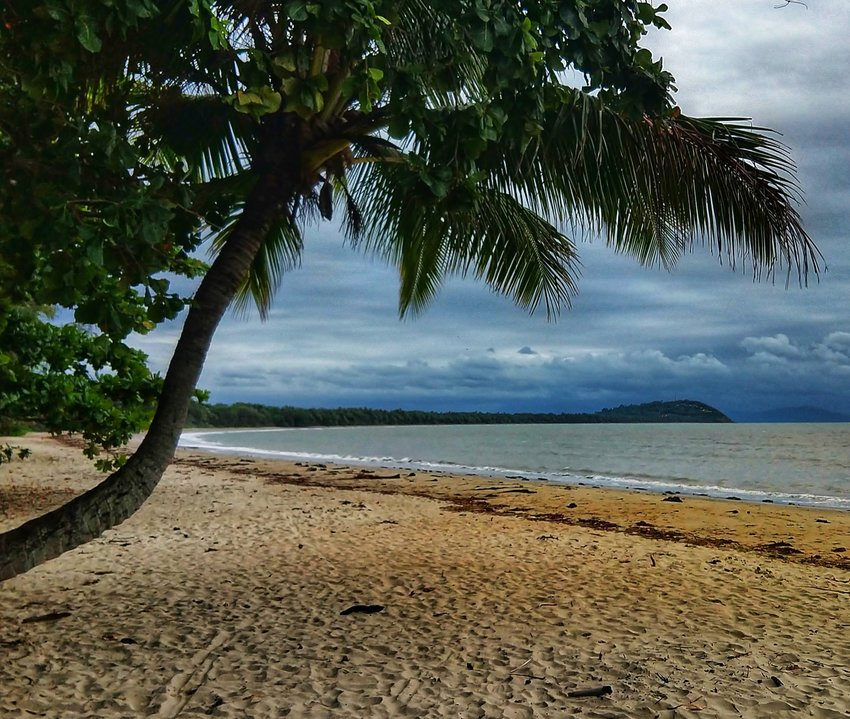 Another good temperature drop in May, we're down to 28 – 23 C now and days of rain are starting to decrease nicely.
Port Douglas Carnivale is usually held in May, the weather is pretty good and the tourist crowds are expected to arrive from next month.
Coronavirus caused Port Douglas Carnivale to be cancelled in 2020. Another May event should be the Quicksilver Port Douglas Race Week hosted by the local yacht club.
We recently went out to the reef at the very end of May. Visibility was good, water temperature was a cool – comfortable 26ºC. It was a great time to go out, but towards the end of a 40 minute scuba dive in a light shortie wetsuit ( provided by the boat) I started to feel cool rather than perfectly comfortable.
Snorkelling for 30 mins in the same wetsuit we felt no cold at all. People were snorkelling without wetsuits and, as stinger season was over for us, no stinger suits.
June in Port Douglas
It's getting dry and it's the first day of winter. Expect temperatures between 26 and 21 C and markedly less rain, this is the official dry season's beginning. This is the start of high season and possibly my favourite month to live in Port. Nighttime temperatures could warrant a cardigan or fleece. During the day it can be comfortable to wear long sleeves or even light jumpers, depending on cloud cover.
July in Port Douglas
July is mid-winter and should be the coolest month in Port Douglas . 25-21 C is typical with low rainfall. 6 days. Nights are cool, you could call them cold even and if you're out before dawn to run or walk, you'll feel a nip in the air.
The humpback whales should be arriving in the Coral Sea, off Port Douglas, about now and will stay to September.
August in Port Douglas
August will be a touch warmer than July as winter comes to an end. 27ºC – 21ºC and average just 6 days of rain bringing on average under 70 mm in the whole month. Nights can be comfortably cool, you may even feel a little chilly if you're out running before dawn as we are. People still use the beach in the depths of winter, Port is busy, and yes, they go in the sea, but some swimming pools get pretty chilly at the coldest times of year.
September in Port Douglas
September is possibly the best time to visit the Great Barrier Reef from Port Douglas, the whales should still be around, the Trade Winds should be calming and the water is starting to warm up. Temperatures are rising, 28ºC -22º C with little rain. Humidity is lowest in Port Douglas in September at 67% This is the start of Australian spring, and my citrus and frangipani trees start to flower. The jackfruit are ripe and mangos are forming. Nights can still be comfortably cool. If the rain has quit for the dry season, expect brown, dead grass. This is a great time to spot crocodiles sunning themselves on river banks at low tide.
October in Port Douglas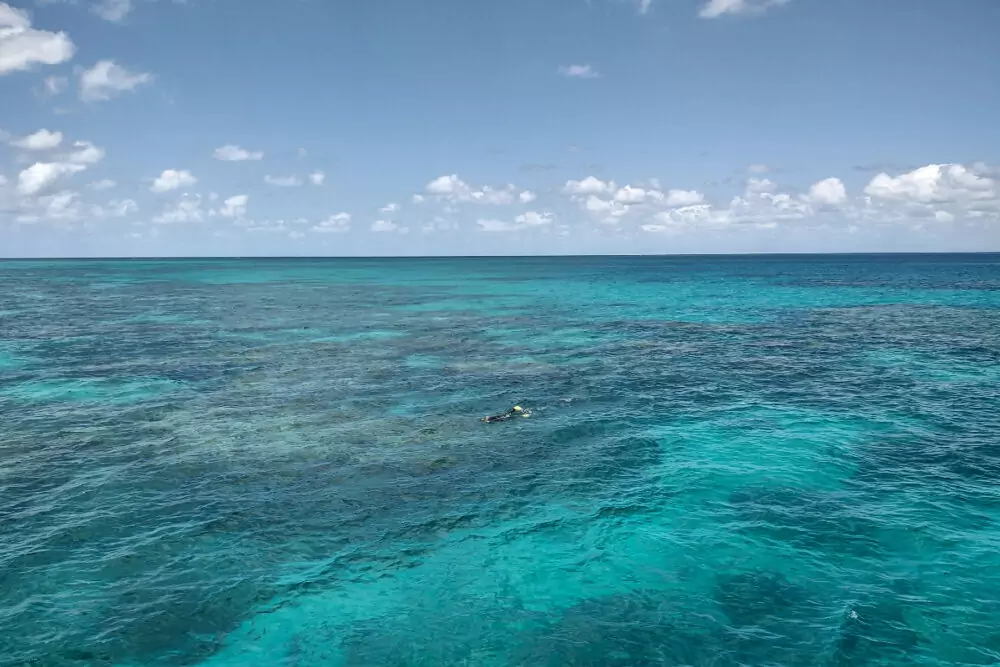 Things are building up with maximum temperatures hitting 30C and minimums of 23 C Not much, if any, rain happening yet. This is possibly my favourite time of year for the beach or reef, just before Stinger Season.
October can be very hot, the wet season is about to arrive.
The Port Shorts Film Festival is due to be held in Port Douglas in October 2020.
November in Port Douglas
It's pretty warm in Port Douglas in November! 32-25 C and we look forward to maybe some electric storms in the afternoon.
Not much rain usually falls though, we need December to arrive for a good soaking.
November is the official start of the wet season. November is a great time to visit Port Douglas, but it will be hot, and you will likely be visiting in early stinger season.
The stinger nets should be in the water at Four Mile beach from the start of November.
December in Port Douglas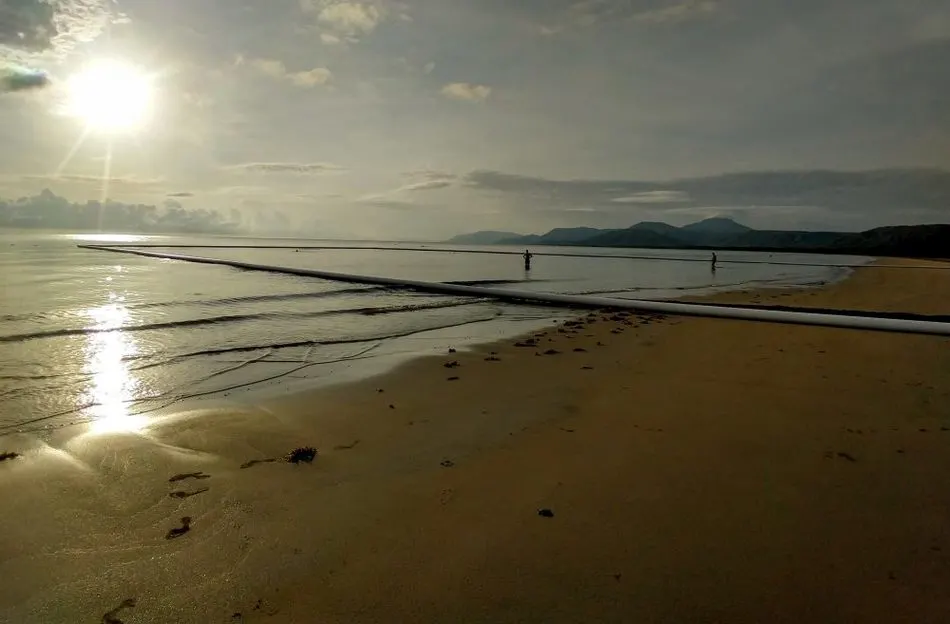 In December everyone is waiting for the wet to arrive and bring more relief from the heat and water for our gardens.
Temps are getting up around 32 to 25 C and the rains will hopefully be providing afternoon relief as the month wears on. Summer has arrived and the mango season with it.
In December 2018 we had an early cyclone, a small but damaging Category 1. December 2019 has, so far, been less hot than 2018.
We had infrequent light rain at night through December and the beach has been perfection. Of course, Stinger Season is here by December and the stinger nets are in place on Four Mile Beach.
Sea and reef conditions were good in the first weeks of December in 2019.
It's December 2021 now, we've had some great beach days plus enough rain to keep everything green. We enjoyed a sunset sail with perfect calm conditions in early December.
Very little happens for Christmas in Port Douglas but most hotels and restaurants are very busy over the Christmas period itself. Things quieten down either side of the big school holidays.
Expect prices for car hire and hotels to start increasing around the 15th to 20th of December.
Don't expect much by way of public Christmas decorations and lights but some of the locals really go to town. You'll find some houses decked out spectacularly in residential areas.
The lights on the trees on Macrossan street are year-round features, they don't go up just for Christmas. They're really pretty!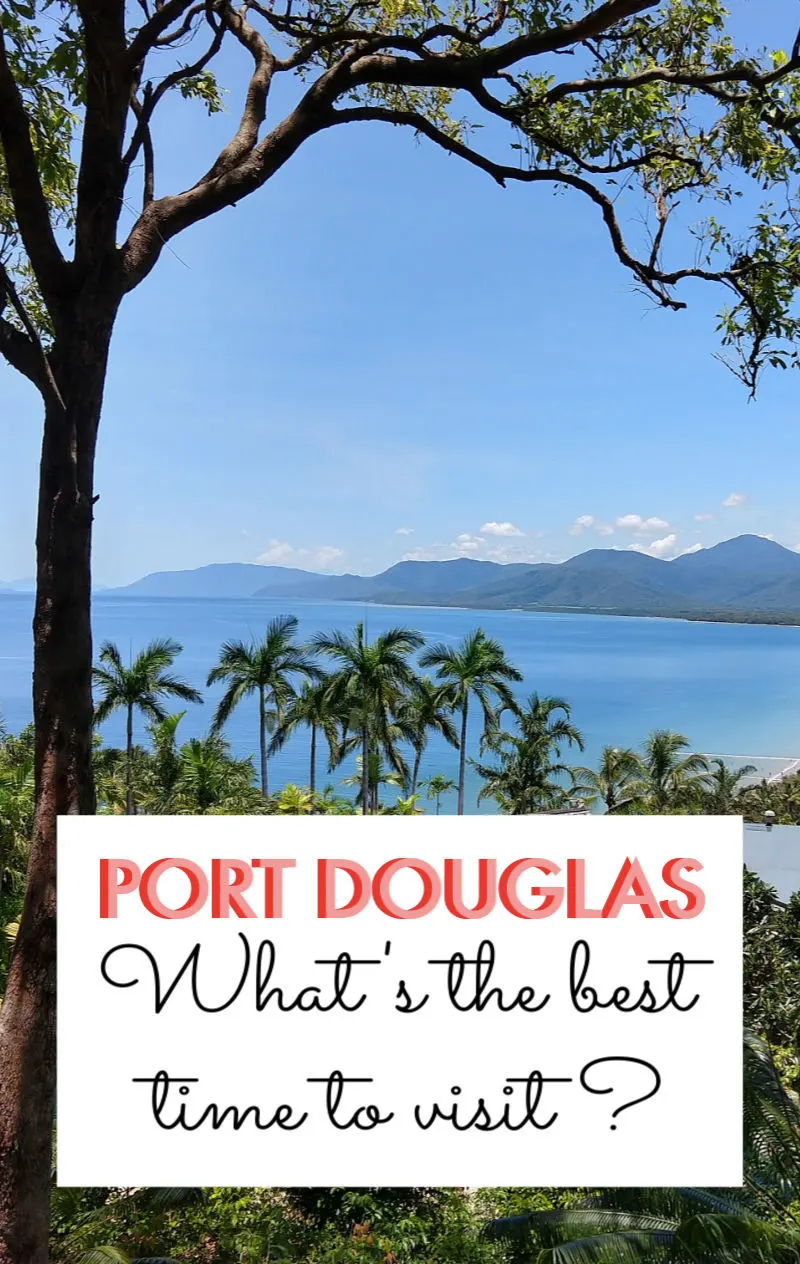 Special Holidays, Festivals and Events in Port Douglas
Port Douglas Carnivale
Carnival is generally towards the end of May. In 2019 the Port Douglas Carnivale was May 24 – May 26th, it was a lot shorter than previous years.
For 2020 Carnivale is advertised as being May 22nd to May 24th with the Spiegeltent arriving earlier, on the 15th. Again a very short festival.
Carnivale events usually include a street parade, seafood extravaganza, a small funfair and dining events. It's fun if your visit happens to coincide with Carnivale.
Christmas in Port Douglas
It's quite usual around here to stay in a hotel over Christmas with many big hotels offering seasonal feasts on December 25th.
Take a look at The Sheraton and SeaTemple if you're looking for special dining events on Christmas Eve or Christmas Day.
Not much happens in Port for Christmas other than a small tree at the end of Macrossan Street and a Christmas concert mostly featuring local kids – Carols in the Park. I've only been once and it was very hot and there weren't many Christmas Carols, more general singing.
We also have a local amateur theatre group in Port Douglas, in 2019 they were presenting "The Wizard of Oz" at the Clink Theatre.
New Year in Port Douglas
There is normally a New Year's Eve fireworks display in Port Douglas, 2 in fact. One is early for those who need to be tucked up in bed before midnight. January 1st is New Year's Day.
The CIAF Indiginous Art Fair
School Holidays in Port Douglas
In Australia, the long school holidays are in Australian summer, which is Christmas. 2019 dates are ( approximately ) 22nd December to 3rd February. Local kids will also be on holiday over Easter (7th July – 22nd July 2019) and have a day off for Anzac Day ( 25th April ) and Australia Day ( 26th – 27th January). Half-term holidays are around 7th to 22nd July and 29th September to 14th October. These dates are meant as a guide only please double-check them yourself.
Port Douglas Markets Opening
Port Douglas Markets do run all year round but in the wet season expect a much smaller market than in the drier, cooler months. I used to have a market stall and if it was pouring with rain I wouldn't go.
Also know that there is a small Saturday morning market in nearby Mossman.
This one mostly centres around produce but it's a nice thing to go see on a Saturday morning and there is a good children's playground right opposite.
The Reef Fleet Running
The reef fleet does run all year but bad weather will cause cancellations from time to time. It's rare for the boats to not go out, however, it can get pretty windy out there sometimes and if good visibility and calm seas are important to you, pick your time to visit wisely.
Check the weather forecast.
Stinger season doesn't normally affect diving or snorkelling but you will be required to wear a full-body stinger suit.
Spring, Summer, Autumn and Winter in Australia
The seasons are strictly regulated in Australia with each season beginning on the first of the month and each season lasting exactly 3 months.
Spring starts in September, summer starts in December, autumn starts in March and winter starts in June. I know it's confusing, I'm from the Northern Hemisphere!
When is Cyclone Season in Port Douglas?
Cyclone season isn't the best time to visit. Cyclone season in tropical north Queensland and Port Douglas is approximately November to May.
A tropical low, tropical storm or cyclone in the region can bring a lot of rain over several days.
Chances of getting a cyclone in November or April – May seem pretty slim to me, having lived here for over a decade, but it can happen.
As far as I know, there hasn't been a major direct cyclone hit in Port in many years.
I've never experienced one. For information on current tropical cyclones, check the BOM
Driving Further North from Port Douglas, Flooding and Road Closures on Roads to The Cape
Obviously, road conditions are unpredictable and vary but in general, there is only a short window of opportunity to drive on up to Cooktown, Cape York and the Tip.
If you want to do this you'll join the 4 wheel drive convoys in June to October for the best chance of ideal conditions. You can check the Creb Track opening and conditions here.
Where To Stay
As a very quick guide to places to stay in Port, the two big luxury resort hotels are The Sheraton Grand Mirage and The Pullman Sea Temple.
Both of these resorts are regarded as great for families with vast swimming pools. We know both well and we happily recommend either.
Our backpackers will want to look at Dougies, it's a bit of a classic and we first stayed there many years ago as young backpackers, visiting the town we now call home on a 12 month RTW.
The Lazy Lizard motel wins awards for being a quality budget choice. We haven't tried it so can't comment. There are also a few adults-only luxury establishments. Try this one.
Lockdown and quarantine in Port Douglas, what's open, what's not? Today November 2022 tourism-related businesses are mostly open here in Port Douglas. some restaurants have closed, others have opened. One reef operation left Port Douglas, but most are operating normally. If you want to eat in restaurants in Port Douglas, book well in advance.
We hope that was helpful! So now you know your best time to visit Port Douglas, go ahead and book your Port Douglas accommodation and organise your trip of a lifetime to the Great Barrier Reef. We're working on even more guides to our corner of Queensland Australia every day. For ideas on other destinations to visit in Queensland, see our post on places to visit in Queensland.
If you'd like to hire a car during your stay, use this car rental comparison tool to find the best deal!

We also suggest you take a look at this company to get a quote for all kinds of the more tricky adventure or extended travel insurance.

Try Stayz / VRBO for an alternative way to find rentals on homes/apartments/condos in any country!