This post may contain affiliate links.
Travel between Penang and Langkawi is easy and cheap, with options including bus, ferry, air, and taxi or car. Except when your ferry breaks down. This post is about how to travel between Penang and Langkawi, both Penang to Langkawi and Langkawi to Penang. You have plenty of options and we'll tell you how to buy or book tickets, where to catch the bus or ferry and how long each journey takes. We also have a very good way for you to arrange all of this travel within Malaysia without having to trek to the bus station and figure out which ticket office you need – which isn't always easy in Malaysia!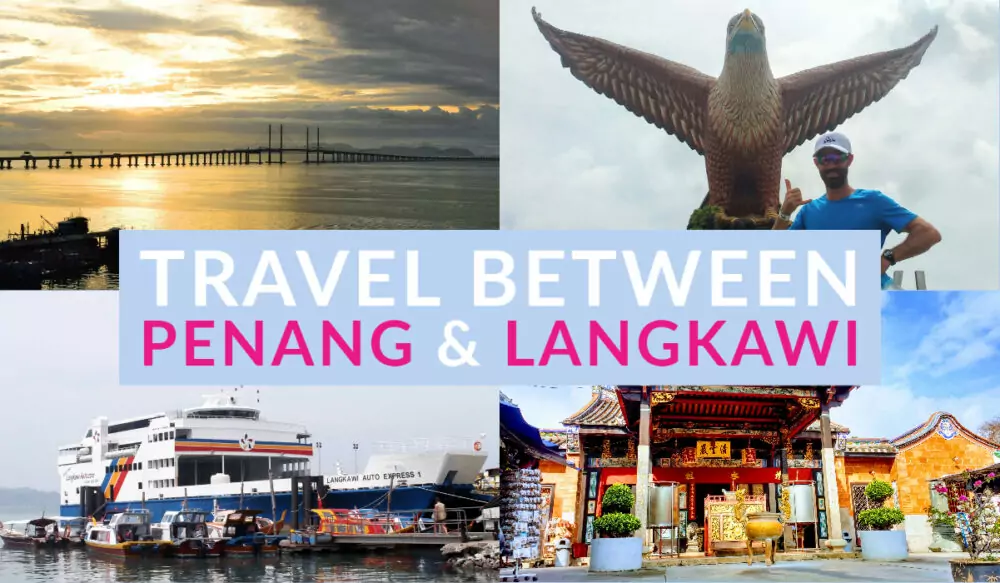 Travel Between Penang and Langkawi Malaysia
The journey between Penang and Langkawi is well-worn as both places in Malaysia have beaches, making them popular places in Malaysia for vacations as well as for travellers to see the sights.
We think Penang has much more to see and do than Langkawi, it has more history and cultural interest, Langkawi has more man-made adventure activities and attractions, plus water sports.
Our full guide to things to do in Penang is here, but we also have individual posts on Fort Cornwallis Georgetown Penang and Kek Lok Si Temple Penang. Incidentally, Penang is another place to see the Thaipusam festival if you can't be in Kuala Lumpur (February usually). More to come!
There are a lot of options in arranging transport from Penang to Langkawi, and the same options in returning from Langkawi to Penang. We tell you how to book tickets and which are the best transport options in this post.
To view the full map on Penang and Langkawi click here.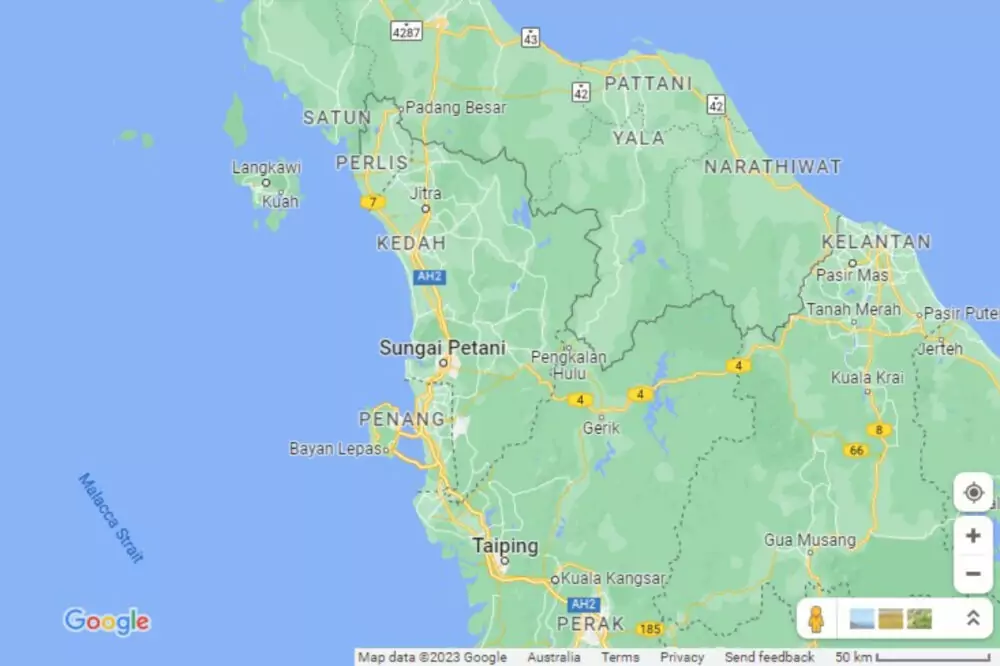 If you're looking at travelling around Malaysia, we recommend you rent or hire a car. You can do this on Langkawi, or on Penang, we have done this. But to travel between Langkawi and Penang, you can't. Langkawi is surrounded by sea. That is unless you take the car ferry!
Use this tool to research car hire in Malaysia and find the best deal for your trip.
Penang is, in part, an island, but it is connected to mainland Penang by a road bridge. So yes, you could drive to Penang from Kuala Lumpur, Malacca, Ipoh, or wherever you are in mainland Malaysia.
Part of Malaysia is on the island of Borneo, of course, to get to Penang from Borneo you need to fly, flights are cheap and frequent.
Langkawi Malaysia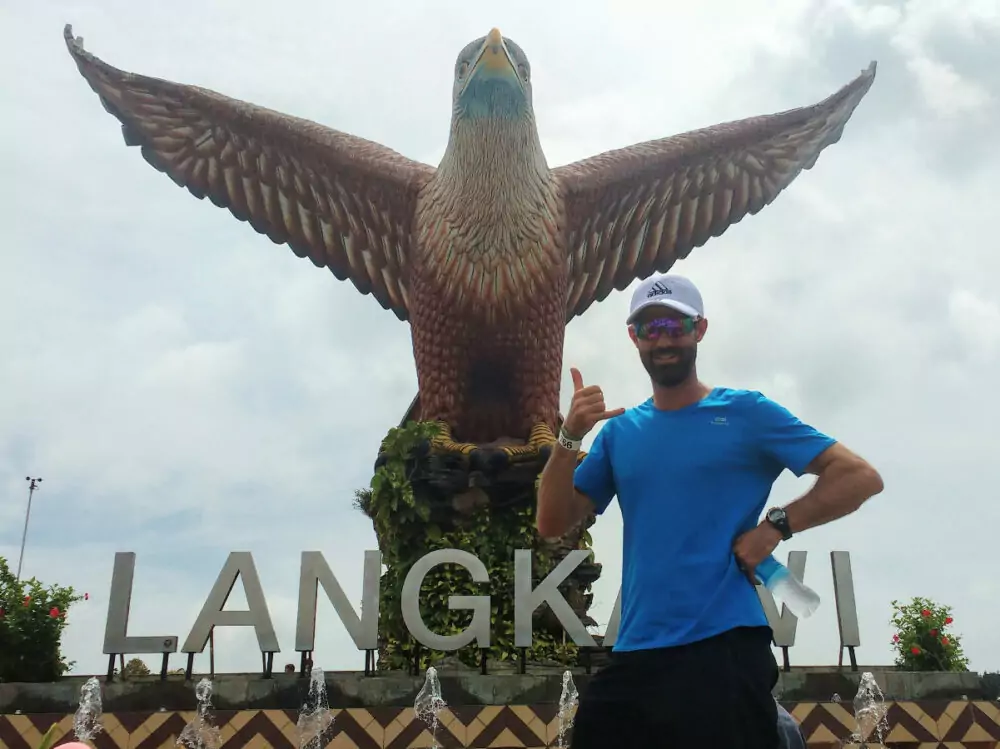 Langkawi is a duty-free island often known as Langkawi, the Jewel of Kedah, or Langkawi Permata Kedah in Malaysian. Langkawi is an island and an archipelago of 99 islands in the Strait of Malacca 30 km off the coast of northwest Malaysia. It is south of Ko Tarutao not far from the border of Malaysia and Thailand.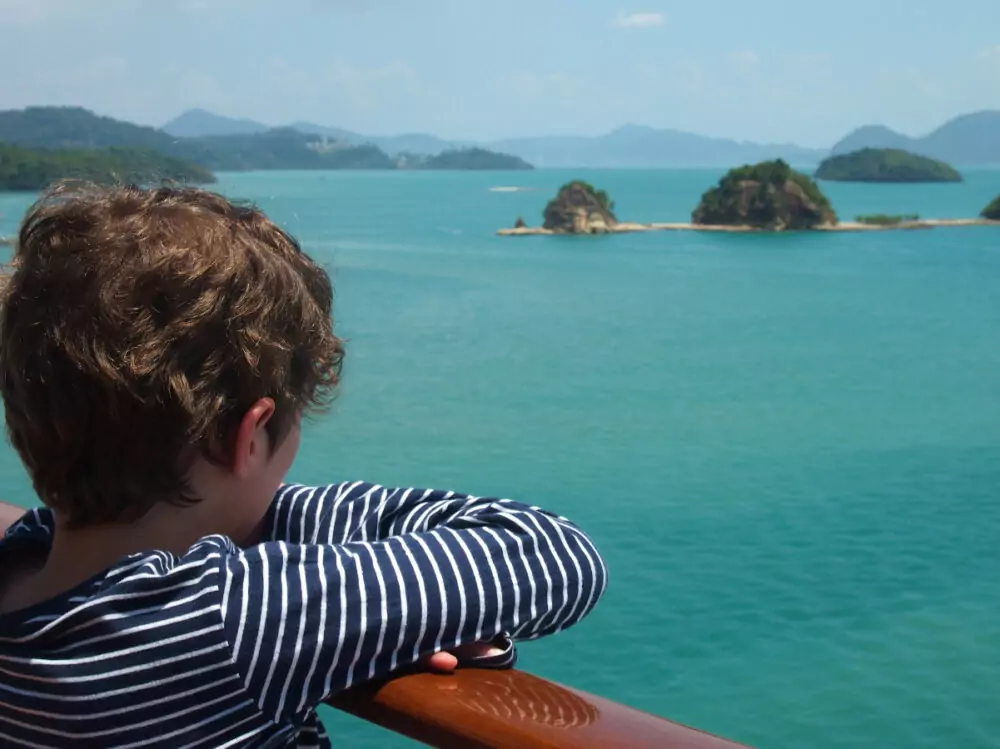 The island is an administrative district of Kedah. Kuah is the largest town on Langkawi, where you will find most infrastructure and the ferry port. Pantai Cenang is a popular beach and tourist area of Langkawi.
Langkawi is just 6 degrees north of the equator, putting it in the northern hemisphere and is in the tropics, enjoying a hot, wet, humid tropical climate. The best time to visit Langkawi is generally considered to be November to March, winter, when the weather is a little cooler and drier. Temperatures should still be in the 30s Centigrade even in winter, making Langkawi a popular winter sun destination.
Penang Malaysia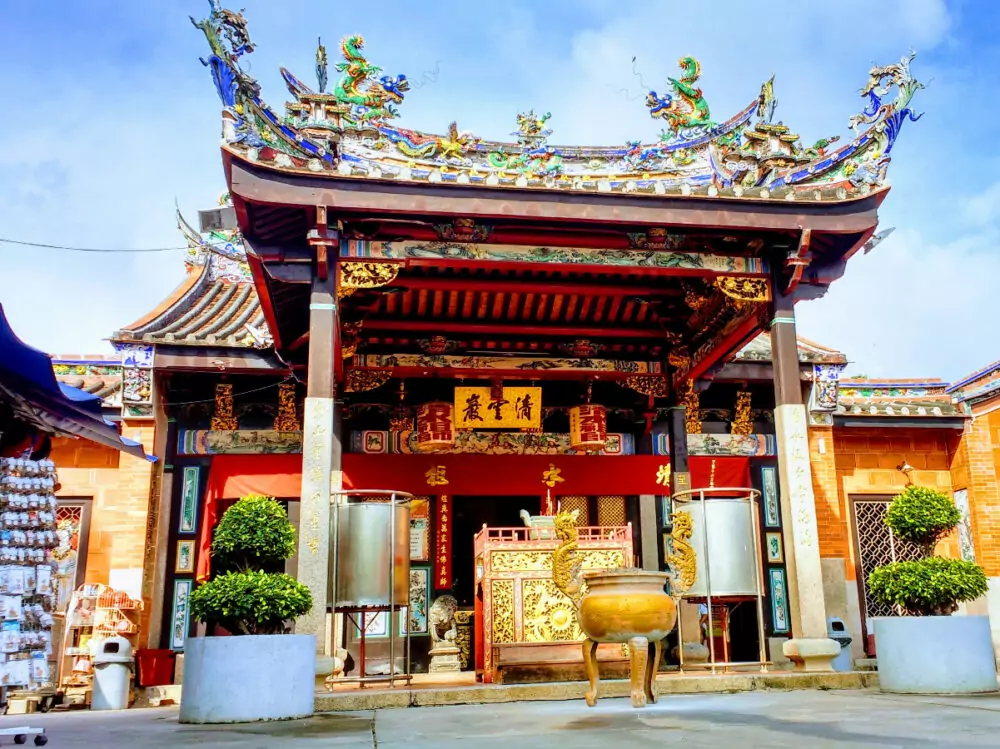 Penang is another very popular tourist destination in Malaysia with more of cultural and historic interest than Langkawi.
Penang also has beaches of course, with Batu Ferringhi having popular resort hotels and many restaurants and food courts.
Penang has historic Georgetown, famous for street art and old Chinese shop houses, Little India is here if you're looking for great authentic Indian food in Malaysia.
You can download a street art map for Penang here.
Penang to Langkawi Travel by Air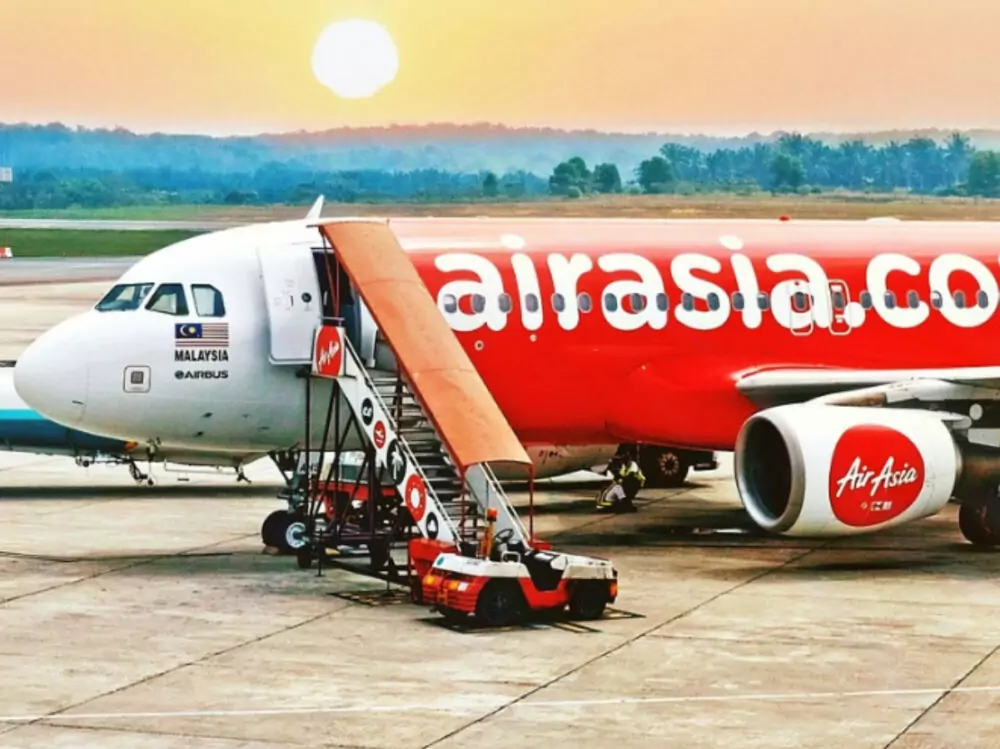 There is an airport on Langkawi and an airport on the island of Penang. Langkawi International Airport ( code LGK ) is in Padang Matsirat, Langkawi, Kedah, Malaysia. Air Asia, Scoot (Singapore) and a handful of smaller Malaysian airlines fly to Langkawi Airport.
Penang International Airport (Code PEN) is located near Bayan Lepas at the southeastern tip of Penang Island, approximately 16 km (9.9 miles) south of the city. This is a much larger airport than Langkawi and several international airlines fly to Penang, including Cathay Pacific (Hong Kong), Malaysia, Scoot and of course, Air Asia.
The flight time between Penang and Langkawi is only 40 minutes, non-stop. A flight from Langkawi to Penang cost under $20. The check for the cheapest time to fly between Langkawi and Penang, use our Skyscanner tips for saving money, and open Skyscanner here to search for cheapest flights.
On such a short flight I would recommend using a budget airline. Anything over a 4 or 5 hour flight, I'd consider paying more for a full-service airline.
You'll need to arrange airport transfers, or take a bus or taxi to your accommodation in either Langkawi or Penang. This company can arrange airport transfers for you, all over the world. Alternatively, you can book a transfer using one of our favourite companies, GetYourGuide. A Penang airport transfer is here, a Langkawi airport transfer is here. GetYourGuide is also a very good site for booking all of your activities and tours in either Langkawi or Penang, just click through on the links above, or I'll give them again at the end of the post.
Penang to Langkawi by Car
Can you drive to Langkawi from Penang? No, you cannot drive to Langkawi directly from Penang, nor from Kuala Lumpur as there is no road bridge to Langkawi Island. You can drive north and catch the Langkawi ferry from the terminal at Kuala Kedah or Kuala Perlis. You can also take the bus from Kuala Lumpur to Kuala Perlis, which is about an 8 hour journey.
Kuala Perlis has roll-on roll-off car ferries to Langkawi so you can take your hire car onto the island. There is also a bus from Penang to Kuala Perlis which takes about 3 hours. The drive time from Penang Island to Kuala Perlis should be about 2 hours and 40 minutes depending on traffic.
Again, to book these bus tickets and ferries, use this site.
Penang to Langkawi Ferry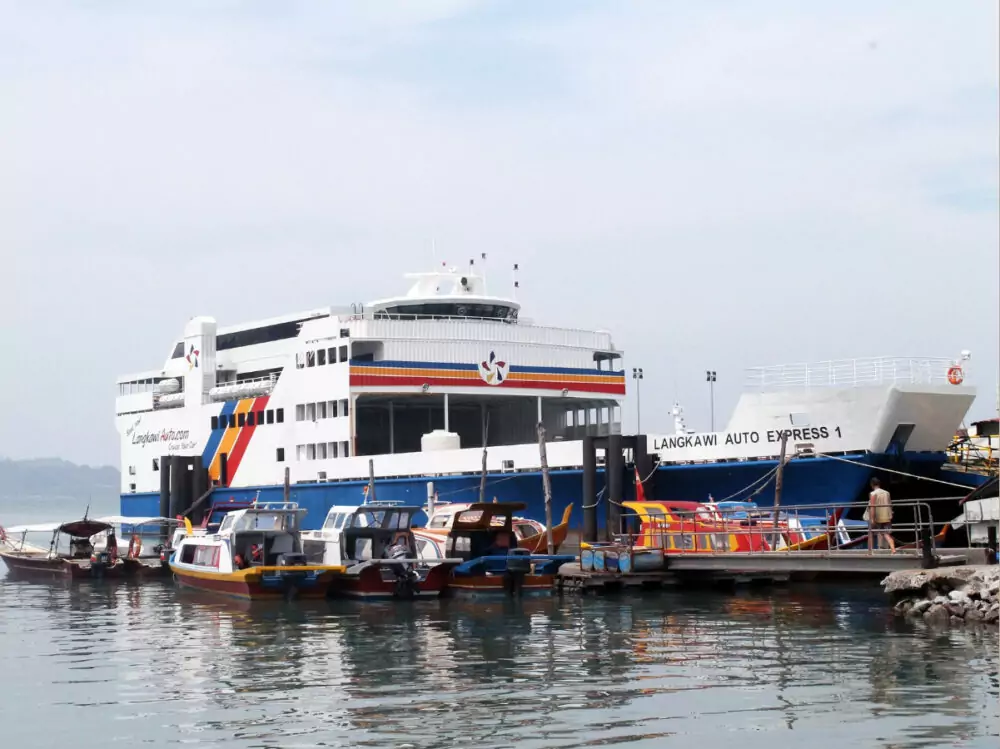 There are numerous ferries that depart Penang and Langkawi. We had the bad luck to be on one that broke down halfway. I'm not saying they're all going to break down, or that they're not safe, but our ferry to Penang did a U-turn halfway to Penang and went back to Langkawi. We didn't sink!
The ferry seemed fine, it was typical of Asian ferries, similar to those you'd use for travel between Thailand's islands.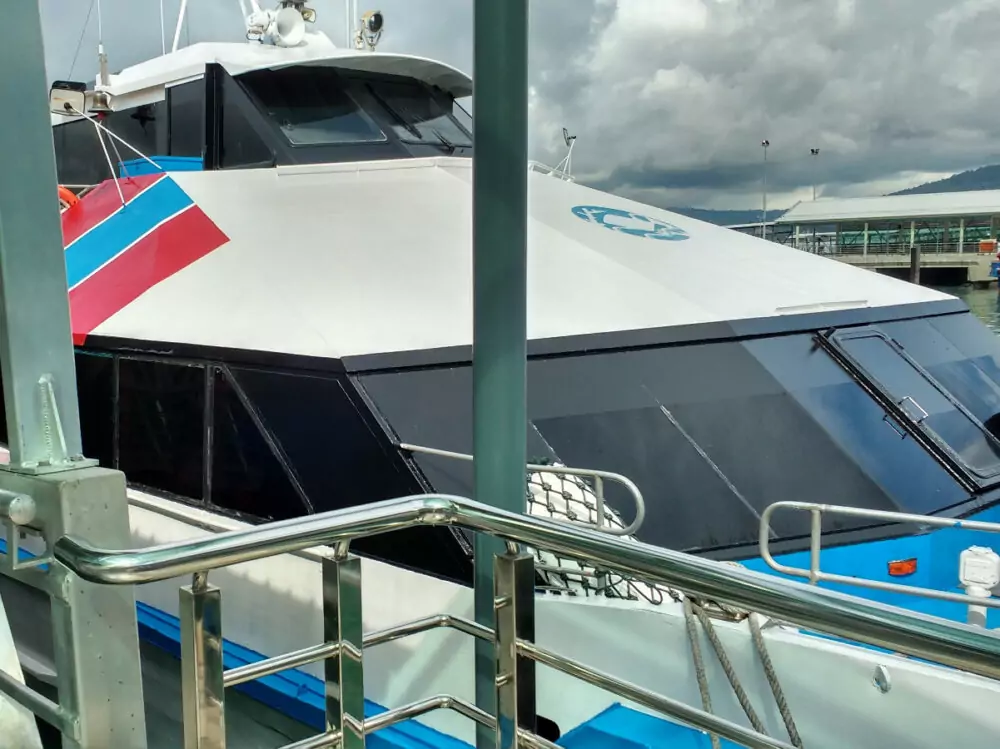 There's a very easy way to book ferry tickets in Langkawi or Penang, that allows you to not go to the ferry terminal and book ferry tickets in Asia, just go here, it will give you all of your options, times, and costs of tickets from Langkawi to Penang. If you're travelling from Penang to Langkawi, just change the destinations that I've already entered for you.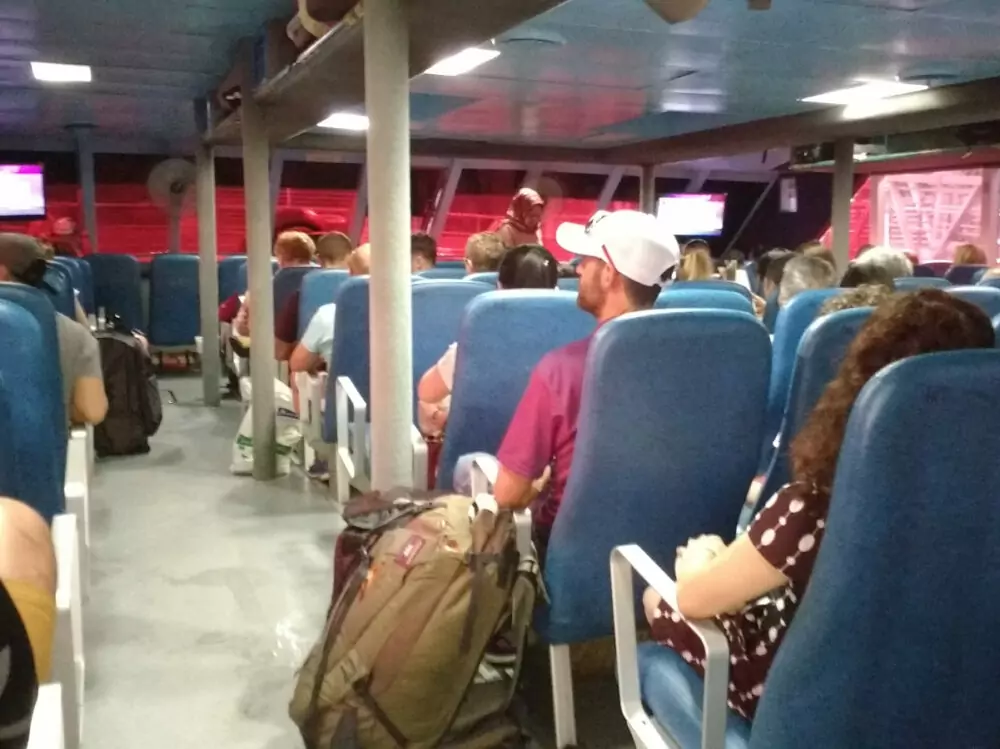 The ferry journey from Langkawi to Penang takes between 45 minutes and 3 hours depending on which boat type you take. This ferry service was cancelled during the pandemic. You'll need to check to see if it is running again yet, if no options appear when you open the link below, it's likely still not operating.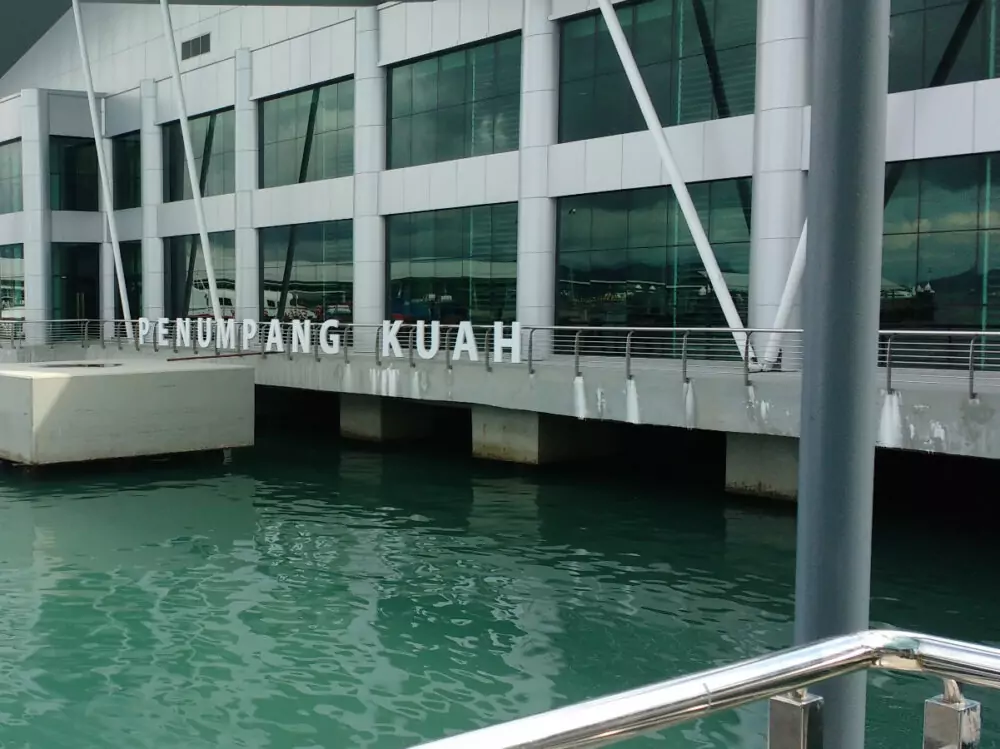 This ferry service is normally daily, with at least 2 ferries per day. The boats depart from Langkawi Island at the boat jetty at Kuah and arrives on Penang Island at Swettenham Pier in the north-east of Georgetown near Fort Cornwallis and the Queen Victoria Jubilee Clock tower.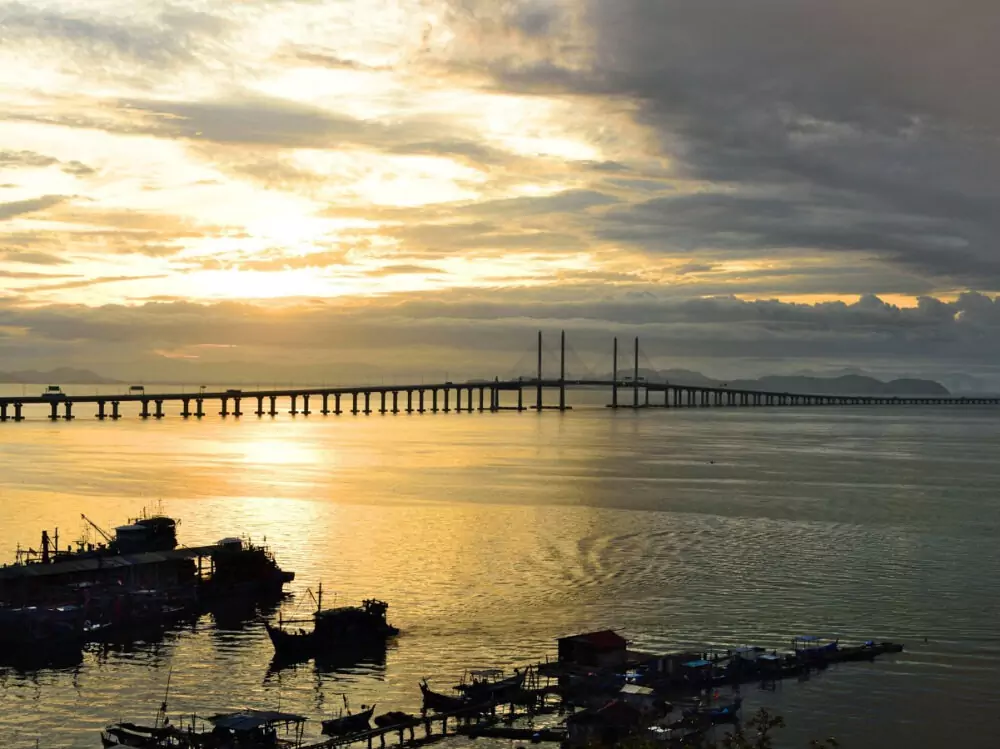 Go here
Penang and Langkawi Travel Information
Book all tours, activities, transfers and admissions for Penang or Langkawi (or anywhere) using GetYourGuide, or Viator, both are good options with best price guarantees and the reassurance of a big company behind you.
Go here, to our branded transport page to compare all transport options between Penang and Langkawi, side by side, for availability, times, routes and prices.
We recommend this apartment hotel on Langkawi on Booking.com or on Agoda. It is conveniently located near Kuah (picture above)
If you'd like to hire a car use this car rental comparison tool to find your best deal.
Go here
We hope you found this first-hand information about travel from Penang to Langkawi useful. It's always good to read something from a travel blog where the owners have been, had the experience, and can tell you what to expect. We cover most of Malaysia on this travel blog, our full Malaysia collection is here. Or we can tell you that our favourite places to visit in Malaysia are Kuching Sarawak, Kuala Lumpur for Batu Caves, Chinatown, and the city itself, Malacca, and Ipoh. Have a great trip to Malaysia!
If you'd like to hire a car during your stay, use this car rental comparison tool to find the best deal!

We also suggest you take a look at this company to get a quote for all kinds of the more tricky adventure or extended travel insurance.

Try Stayz / VRBO for an alternative way to find rentals on homes/apartments/condos in any country!