This post may contain affiliate links.
In Bhutan traditional dress is still worn often. You'll see both men and women in Bhutan in traditional dress, in fact, people in Bhutan are required to wear traditional dress or costume for certain occasions and to visit certain places. This post features photography in Bhutan, including the wearing of traditional costume.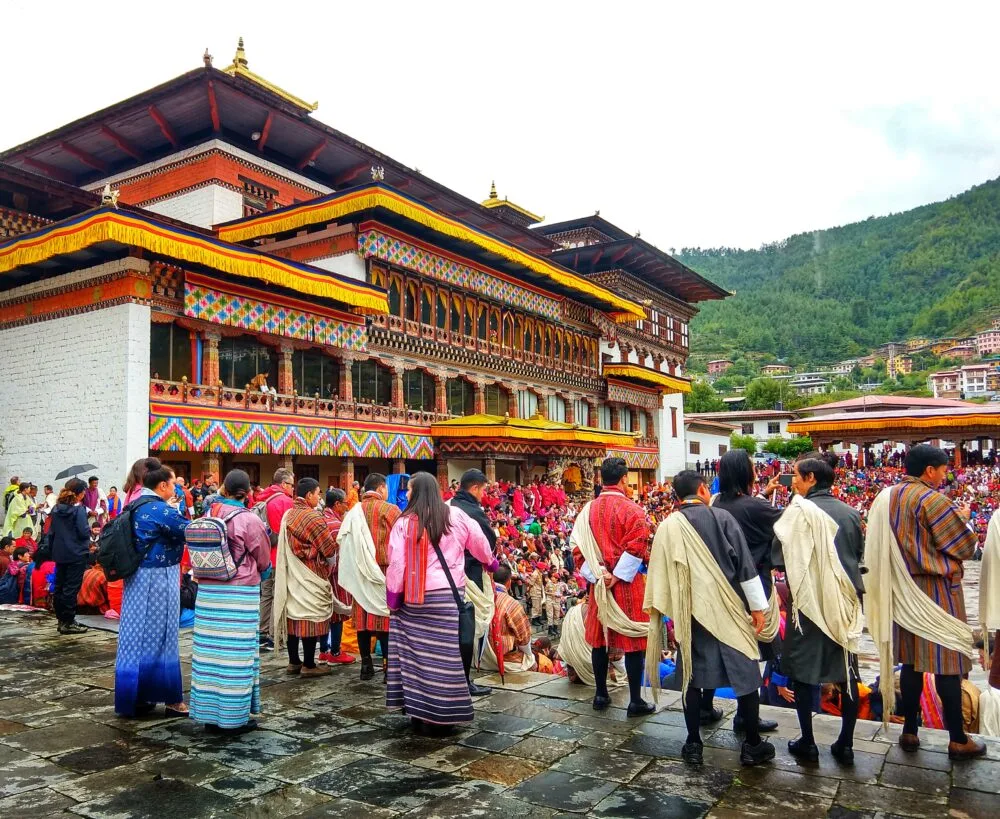 Both men and women in Bhutan wear what we in the west would call skirts or sarongs.
The women's skirt is long, to the ground, and the men's version is shorter, knee length.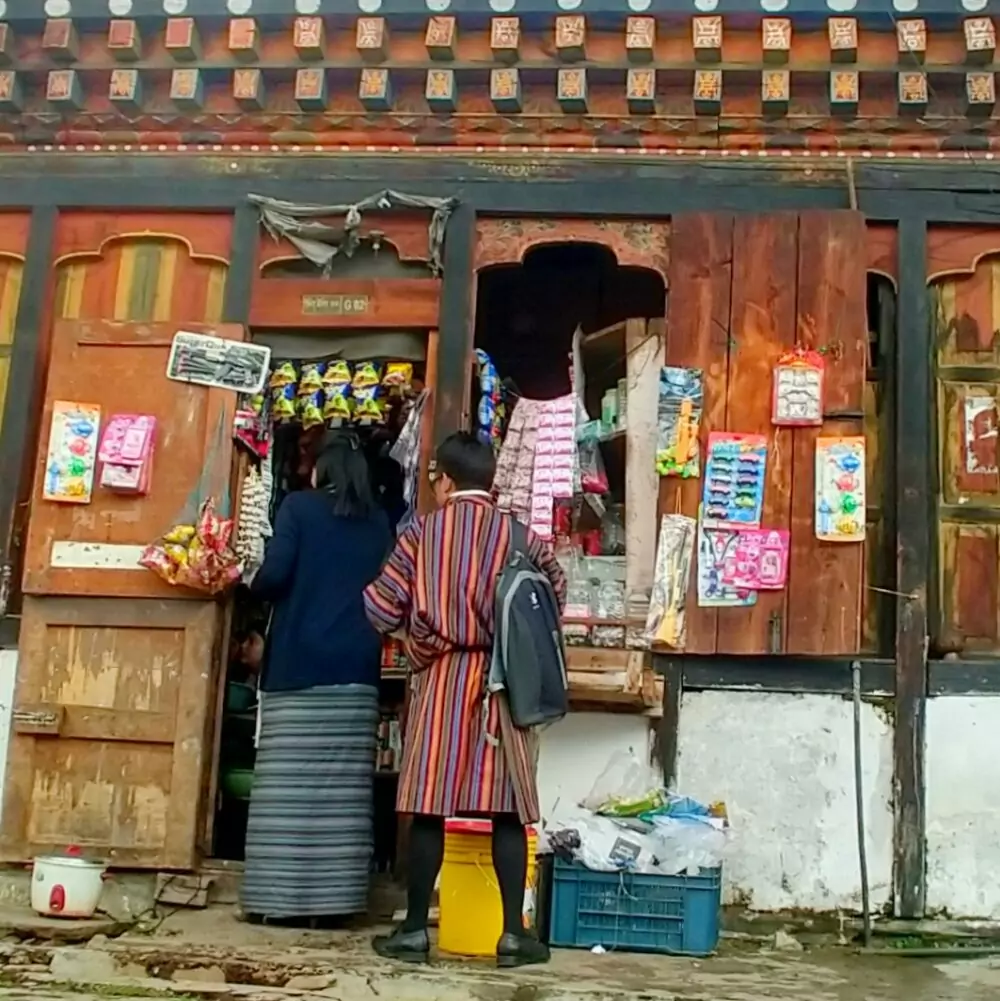 Bhutan is quite a modern country with excellent roads and luxury hotels for wealthy tourists. People in Bhutan involved in tourism, particularly our guides, were very well dressed and smart in traditional costume.
Men normally wear long black socks to cover their lower legs, rather like the Scottish kilt with socks.
All of the guides we met in Bhutan, were men.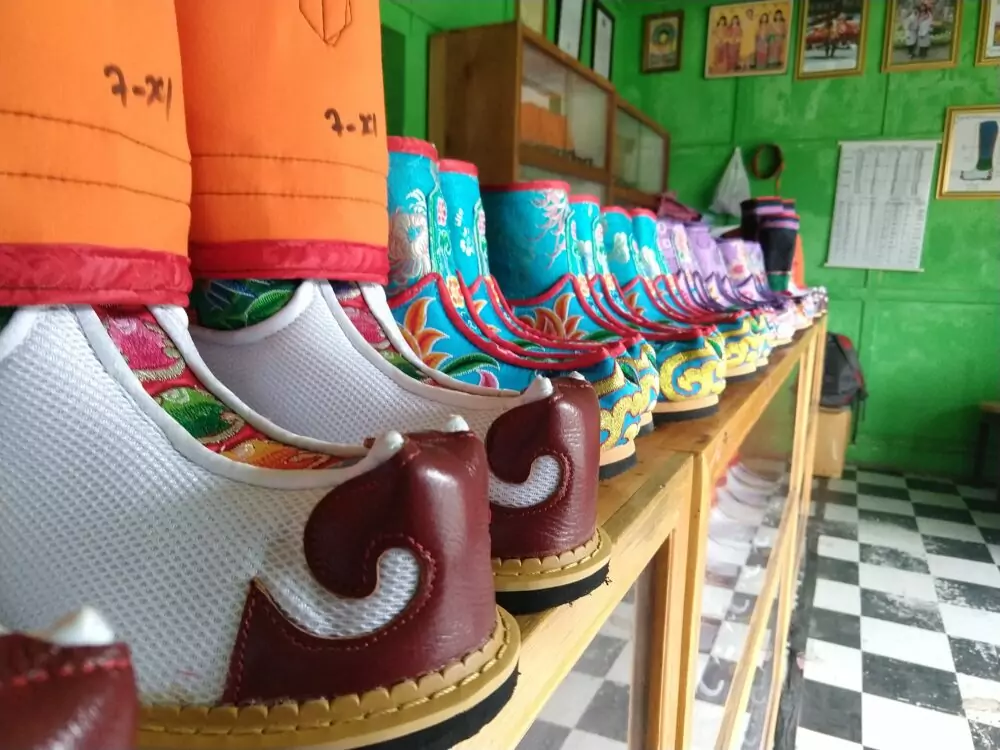 You will also see some people in Bhutan wearing casual western dress.
We thought that traditional dress in Bhutan was very similar to that worn in Tibet and in Nepal by the Sherpa people. Himalayan costumes certainly cross borders and mountains.
The people of the Himalayas have migrated over the centuries, borders have changed, their traditional styles of dress moving with them to an extent.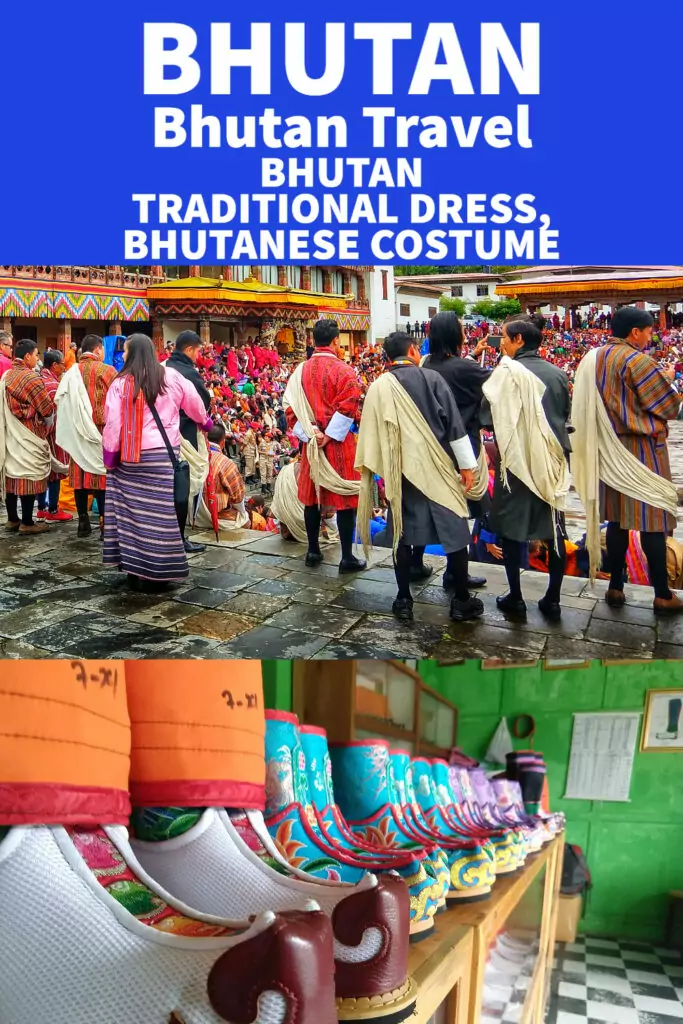 Clothing in Bhutan
Tourists and travellers don't have to worry too much about dress codes. Just dress respectfully, and for the climate. Normal clothing in Bhutan is very much the same as you'd see in Western countries, jeans, T shirts etc. Traditional dress is required sometimes or for certain professions, you'll see Bhutanese people on the streets in a variety of dress, some people will be Nepali or Indian, they wear casual clothes or formal, there doesn't seem to be a strict dress code, but as for any country in Asia, revealing clothes aren't ideal. Respectful dress is the norm.
Where is Bhutan? Bhutan is a Kingdom in the Himalayas, bordered by China and India. It's in the Northern Hemisphere and the Eastern Hemisphere and it's not far from Nepal, although there is no border between these two countries.
You may also like
If you'd like to hire a car during your stay, use this car rental comparison tool to find the best deal!

We also suggest you take a look at this company to get a quote for all kinds of the more tricky adventure or extended travel insurance.

Try Stayz / VRBO for an alternative way to find rentals on homes/apartments/condos in any country!