We're back. Our few week in Greece were wonderful and we ( I) learned so much, but now we're back to being relatively ordinary in our tiny village up a mountain in Romania. We used to have a site purely dedicated to life in the village, but now you'll find all of our Breb content on this website. You can click here for all things Breb. So we're back, taking a travel breather and thinking about our travel and blogs as a business, but what's next?
So What Next?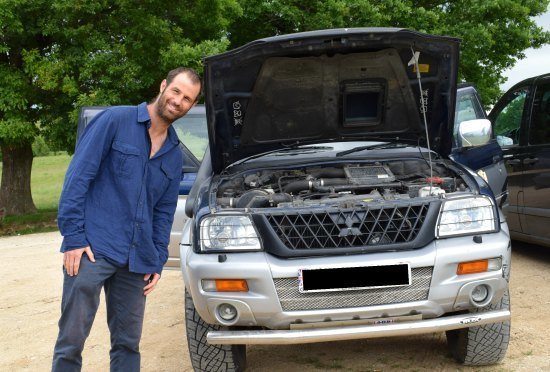 We still want to hang out in Romania as much as possible but while we were in Greece it became obvious that I really needed some medical intervention so that's next on the list. To do that we need to go home to London for a while. Unfortunately, with two rabbits and a guinea pig, that didn't seem too easy but then I Googled. You can drive right across Europe and into the UK with pet bunnies. Who knew? If you have a cat , dog or ferret you need a pet passport but our fluffy bunnies are exempt, so they're going on a road trip.
We have the perfect vehicle for bunny transportation in Sexy ( after the TARDIS) but unfortunately, as we were driving home from Bucharest to Maramures ( via the Bear Sanctuary) , she blew a gasket or a valve or whatever. Now she won't start.
A week later we're still waiting to find out if she's fixable. She's in the garage today. If she's good, it's road trip time, if she ain't, well, we'll cross that bridge when we come to it. We have no idea what we'll do in that situation.
Our village is remote, to get to the nearest small supermarket takes us around 40 minutes by car, without her we're stuck.
But as always, we'll figure something out.
Whatever happens, there is always a work-around.
Travel Plans For the Rest of 2016
London will happen at some point. Mexico is sounding very attractive and the boys are begging for Florida . I have a big birthday in the autumn, I'm 50 ( see my birthday treat here). A special trip for mum is on the cards. That could mean my return to Everest Base Camp with D ( he's agreed to that, with bribes), Africa or maybe just Disney again, but something special will happen.
How's School Going?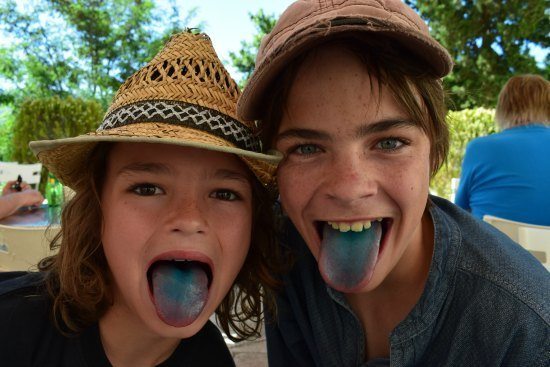 Absolutely fine. Both the boys are doing Minecraft Homeschool at the moment and D is doing amazing things with video. He's started his own You Tube Channel, and he would love some followers. He's trying to find somebody to create a great logo and header or him at the moment. That's all part of learning how it's done!
Here's one he made earlier featuring one of the above mentioned fluffy bunnies. If you don't know much about these things it may look simple. It's not, he took days finding the right tools and figuring out how to do this stuff. He's working on new videos every day. It's wonderful when they find something to be passionate about, something that consumes their thoughts an makes them spring out of bed in the morning.
OK, so spring and morning, not so much, he reads 'till past midnight and emerges some time around 10. I have an almost-teenager in the house who will be taller than me any day now.
He's also taken over as head of video production for the World Travel Family YouTube Channel.
He edited this in a tenth of the time it would have taken me. OK so we kinds suck at YouTube, but maybe we'll improve if we practice.
Video is something we plan to do more of, it's just the way blogging is going. People don't want to read blog posts any more and followers don't want factual posts on destinations, tips or methods, they want to peek into our lives more. I asked on our Facebook page, and that was what our almost 5 thousand followers said. Now I have to find a balance between the factual posts ( that bring search traffic and income) and the chatty posts for the followers (like this one) and learn how to create good videos!
Video is something we've done very little of.
Who Are You, Our Readers?
The trouble is, I don't know how many of the email followers, that's you, don't also follow the Facebook page. If you follow us on Facebook all of this will be old news to you, we share everything on there along with loads of photos so could you do me a favour? If you're an email only subscriber, who never looks at Facebook, could you say so in the comments? That would give me a better idea as to who I'm actually writing for and, as I said above, who reads blogs.
I know from Google that my readers are mostly female, mostly well educated and mostly from the US. Australia, you're in third position after the UK now. But I don't know what the actual blog followers are looking for. You see, what the followers want and what the search traffic wants are two different things.
A post like this one takes maybe an hour. A factual post like the most recent on Jaffna and Greece, can take 3 days each. They will eventually bring good search and Pinterest traffic but got zero response from followers or Facebook. The post that has brought the most visits this week was this one, on how it all began, an old post I improved and updated.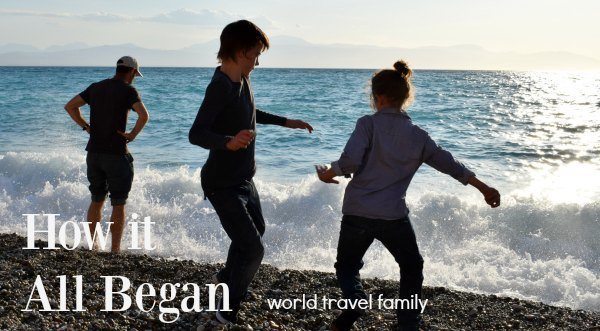 This post is the most popular this week, bringing masses of visitors.
Our websites are a labour of love as well as a business. We created them 4 years ago to help and inspire others who want to travel and take responsibility for their children's education, but they also put food on our table. Without the sites, we would have had to go home a long time ago.
So today I'm asking for your help. As well as the above question, could you tell me what sort of content you want to see delivered into your inbox? What are you most likely to read? Are you more interested in writing and photos or video?
Who am I writing for?
Do you travel? Do you plan to travel in the future? Are you just curious?
Do you find blogs more useful that Lonely Planet or other guidebooks?
How do you use blogs?
I love photograhy and I enjoy writing, video, not so much and I'd need to invest in new equipment to do it right. But if that's what you want, we'll make it happen. Just let us know.
With thanks as always, Alyson and the boys.
If you'd like to hire a car during your stay, use this car rental comparison tool to find the best deal!

We also suggest you take a look at this company to get a quote for all kinds of travel insurance.

Try Stayz / VRBO for an alternative way to find rentals on homes/apartments/condos in any country!