This post may contain affiliate links.
There are ways to save money on travel that are great, a good idea, the best ways. But trying to save money and travel on a tight budget isn't so good sometimes. Best ways to save money on travel, and when not to cut travel costs.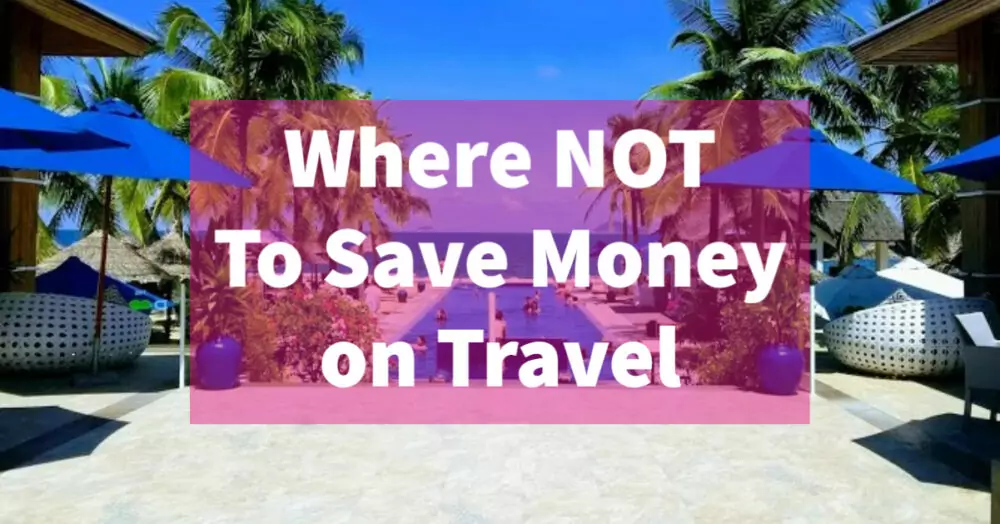 We've just completed one year of family travel on just under $100 a day. That's 14 countries, 4 continents and 2 cruises worth of family travel with two now fairly-large kids. $100/day is a lot less than we spent living in our own home. We're good at saving money, great at budget travel and amazing at finding deals.
However, there are some areas where it's best not to save money on travel.
Obviously, every traveller is different, personal choice comes into this a lot, but here are a few ideas from us to you, to help you stay happy and healthy on the road.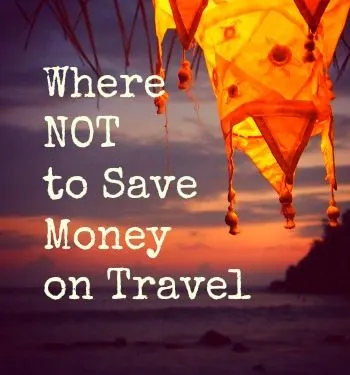 Where Not to Save Money on Travel
1. Not Eating Healthily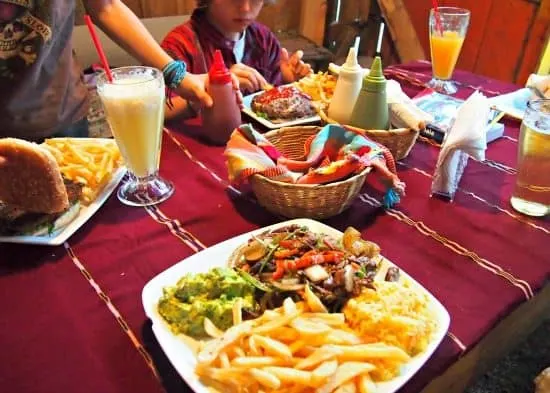 On a two week trip you can eat what you like, you'll be fine, but if, like us, you're travelling long term, your diet can really mess you up.
I've often gone without meals to lose weight, I'm a bit chunky, and to save money. Of course, being a mum, you put the kids first, you feed them well and forget about yourself. I've done that since the day they were born.
Reason three, and this one is out of your control, sometimes I haven't fancied eating what was available, if food doesn't do it for me I'd rather not bother. I went several days once on just bananas, black coffee, and a few peanuts. I lost a lot of weight and thought it was wonderful.
I also got sick.
I was hit by flu, felt like death and was probably anaemic and short on B vitamins, maybe some other minerals and vitamins too. I fixed myself back up with supplements and a better diet, but I really felt rough.
Think about what you're eating, think protein and essential nutrients and pay extra to get them if you have to. Nothing spoils a trip like feeling terrible.
2. Not Buying Travel Insurance
Back in Thailand we would have been paying a $6,000 medical bill for my husband's surgery if the insurance hadn't covered us. That would have significantly shortened our trip.
Don't think it won't happen to you. My husband is young and an ultra fit IronMan competitor. This stuff comes out of the blue. The medical care he received in Thailand was excellent, but things could have been worse.
A major injury in a remote location could lead to helicopter evacuations, hospital planes and maybe repatriation. Get good medical insurance at least, things happen and they're out of our control.
Probably, nothing will happen, we'd never had a travel insurance claim before, this time we were so glad to have cover. This is the company we use.
3. Not Seeing The Sights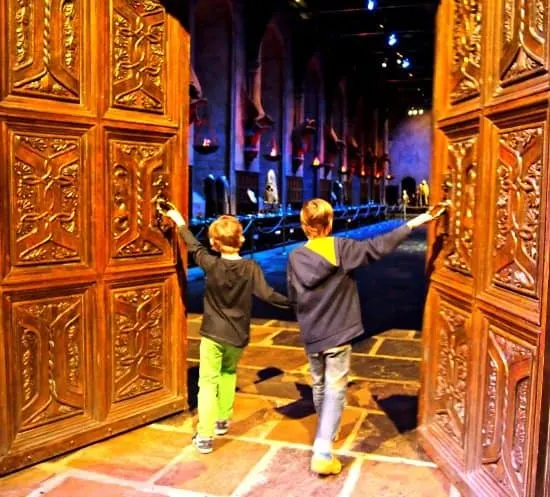 Some landmarks have admission fees and some of them are very steep indeed.
Some attractions cost a lot, way in excess of your ideal daily budget. We could have spent a lot less by not taking the kids to Disney Florida, The Harry Potter Studios Tour or the Doctor Who Experience and we could have skipped the Mayan ruins of Tikal or taking an airboat tour of the Florida Everglades in favour of a few more days of travel.
But what's the point? What's the point of being there and not doing something amazing. If, of course, you consider that thing to be amazing.
At this point I'll hold my hands up and say that I've been to India many times and not seen the Taj Mahal. That's our choice, we prefer the temples and streets of India to the big tourist draws, we just weren't bothered if we saw it or not given the hefty admission fee for foreigners.
If you're not too interested in something that most travellers visit, skip it. But if that experience is important to you or your kids, be sure to pay for it.
4. Not Enjoying Your Time, Your Way.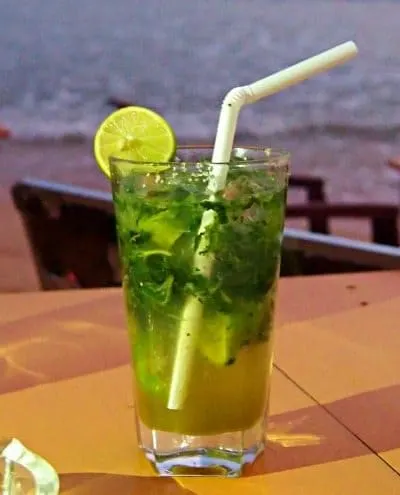 I say this over and over again, don't scrimp!
Sure, we'd still be travelling now if we'd spent less on wine, cocktails and delicious food in the evenings when we felt the urge.
But then we wouldn't have memories of sunset dining on Mirissa Beach, Sri Lanka, or Key Largo, Florida. Instead, we would have been tucking into another roti or something from the supermarket and going to bed early. We love food and drink it's our thing, and discovering new dishes is a big part of travel for us, so that is what we spend on.
If your pleasure is comfort, pay for a fancy hotel or first class flights, do whatever you need to do to make your trip enjoyable your way. That is what travel is all about, it's not a competition or a race, it should be a pleasure.
Your enjoyment is an important area to not save money on travel.
Where Should You Save Money On Travel?
The following methods of saving money on travel can be very sensible and keep your travel plans within budget.
Shop around for the best days, routes, and airlines using Skyscanner
Find hotels or other accommodation with child stays free deals.
Travel off peak, the shoulder seasons are often great times to travel.
Don't splash out on a new wardrobe for your holiday. The people at your destination won't know your dress isn't new.
Look for discounted entry tickets, city passes, and bundles of tickets. We use this company.
Be a travel blogger! We get some rather nice invitations.
Best of luck, enjoy your trip, your way, have fun, and don't break the bank!
You can click through and read about how much our first year of travel cost or maybe click here to see exactly what we did in two years of full time travel. There's a surprise twist at the end! Alternatively, you can go back to the beginning of our story and find out how we saved the money and continue to finance this adventure.
If you'd like to hire a car during your stay, use this car rental comparison tool to find the best deal!

We also suggest you take a look at this company to get a quote for all kinds of the more tricky adventure or extended travel insurance.

Try Stayz / VRBO for an alternative way to find rentals on homes/apartments/condos in any country!