This post may contain affiliate links.
Our week-long Italy trip centered around the most amazingly family friendly villa in Umbria. I've actually never seen accommodation so geared up for families with children, from tots to teens. We had a week of great activities lined up but my boys ( 10 and 7), were thrilled enough just to stay at the villa. We spent a glorious week with Our Whole Village on their Umbria Trip and had a wonderful time. Our Whole Village are a responsible travel company for families. Their trips aim to immerse kids in new cultures while making parents' lives easy and comfortable. They certainly did that.
See Villa Pian Di Cascina here on Trip Advisor or see all deals in Umbria below.
Our search box compares multiple sites around the internet to find you the best possible deal.

What Made Our Villa in Umbria So Family Friendly?
Comfort and Luxury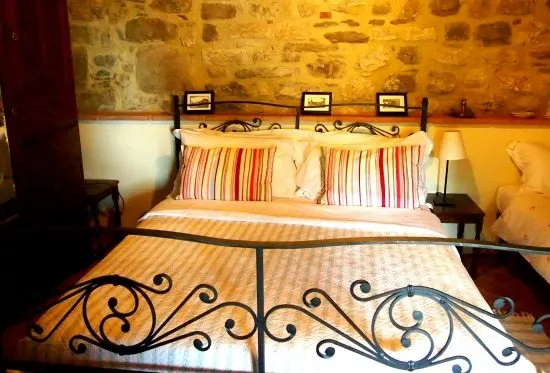 Our villa was nothing short of heaven. With accommodation this good it's easy to organise children and keep everyone happy. Showers and baths were a pleasure, the beds were soft and big, the armchairs were squishy and the kitchen well equipped. We also had our own little patio with recliners, a barbecue and outdoor table. The villa in Umbria was a great place to relax and an easy place to live our lives for one short week. We could have stayed months!
Peace and a Natural Environment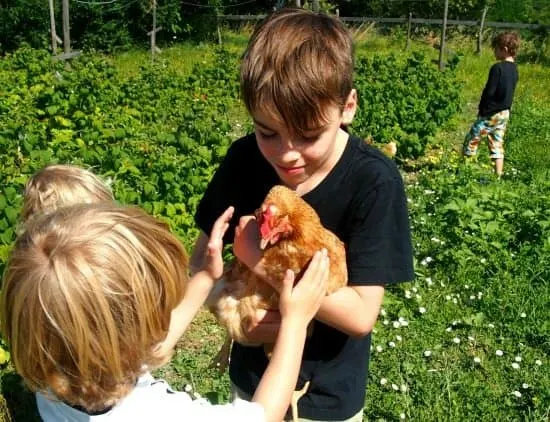 Our villa was high in the Umbrian hills with incredible views and no noise other than bees and cowbells. Until the kids woke up of course! Looking at the view, exploring the villas organic farm, playing outdoors, watching for rabbits and talking to the chickens was perfect for me and the kids. It was exactly the sort of environment that you'd like your kids to be surrounded by.
Swimming Pool, Toys, Games and TV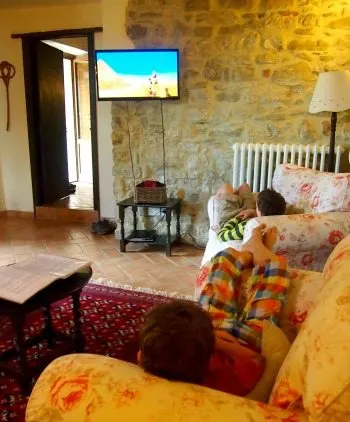 The villas' owners have three young children, they understand kids. There was a grassy play area with more ride-ons than I've ever seen. A cupboard full of balls and outdoor games, a huge sandpit, table tennis and badminton. The swimming pool was vast and had a paddling pool and toys for babies. The villas came equipped with TVs and a selection of adults and kids movies along with board games, toys and puzzles, all customised to the ages of younger guests. You really couldn't ask for more.
Food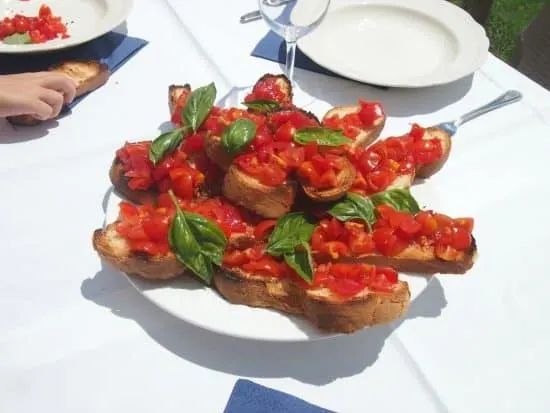 Our villa in Umbria had its own on-site restaurant. We could dine in or have delicious meals delivered to our door. Isobelle was a stunning cook and Italian food is very child friendly. We also had our own kitchen and fridge, all food bases were fully covered. My children took a cooking class at the villa, it was a brilliant lesson in pasta making followed by a delicious lunch.
New Friends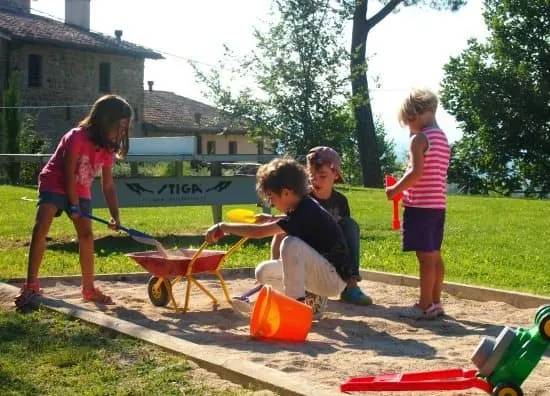 Because the villas cater for families there were plenty of other children to play with and other parents to relate to. We were part of a small group, but other families were staying at the farm too. The children played and swam together while the parents took it easy.
Good Road and Airport Connections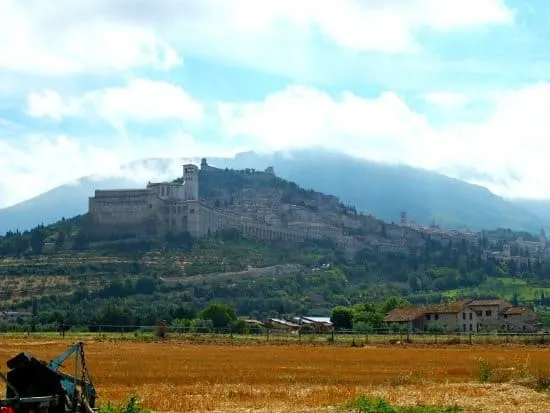 We chose to fly into Ancona, an hour or so away, but we could have taken our pick from half a dozen nearby airports, including Rome. The roads in the area weren't busy at all, I found driving easy and loved getting lost in the Umbrian countryside. There are dozens of things to do and places to explore in the immediate area.
World Travel Family are visiting Umbria with Our Whole Village. For more information on their child friendly trips and philosophy try this post or check out the Our Whole Village website. There's plenty there for travellers of all ages, armchair and actual.

If you enjoyed Amazingly Family Friendly Villa in Umbria you can read more about our highlights of Italy in these posts:

Riding a Bird Cage in Gubbio Umbria

Truffle Hunting with Dogs in the Woods of Umbria
If you back to the top of the page you will find the Trip Advisor link for this villa, Villa Pian Di Cascina in Gubbio region, Italy. At the time of writing it was not available to book through the usual online booking engines, but if you use our search box ( top of the page) you'll find all the best deals on hotels and villas in Umbria right now.
If you'd like to hire a car during your stay, use this car rental comparison tool to find the best deal!

We also suggest you take a look at this company to get a quote for all kinds of the more tricky adventure or extended travel insurance.

Try Stayz / VRBO for an alternative way to find rentals on homes/apartments/condos in any country!