Last Updated 12/01/2022.
Yes, you read that right we have a stinging tree in Queensland. It's not just a bit "ouch" it's more searing blinding agony that can persist for months. It's not going to kill you with venom, but suicide could sound like a good option. Yes, it's that bad. First up, I'll tell you not to worry, I lived in Far North Queensland for 7 years and only met one woman who had been stung. A tiny accidental touch to her finger causing her pain which she described as way, way, worse than labour. And she was in labour for 3 days. So it's not something to be blazé about, but the Australian stinging tree is real and you do have to think about it. You may see warning signs like this in Qld.
The Stinging Tree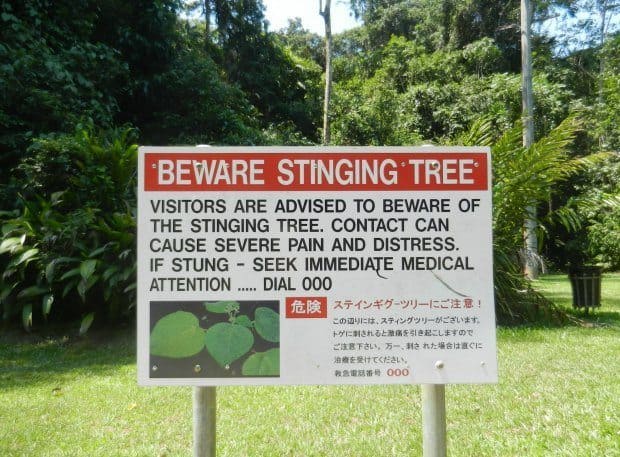 If you'd like to see a living specimen of a stinging tree, last time I was visiting Port Douglas, there was a small specimen at Cairns Zoom.
You can find this plant in the forest surrounding Mossman Gorge, Crystal Cascades, and Lake Tinaroo, you could possibly bump into it just about anywhere, so exercise caution if you're tempted to leave paths.
Also known as Gympie Gympie, the plant's Latin name is Dendrocnide Excelsa. For more on our herbivorous hazard, check out the video below.
Other Hazards in Far North Queensland
Obviously we have salt water crocodiles, you could find them in just about any body of water. They tend to hang about on our golf courses in Port Douglas.
Sharks aren't really a problem but you'll likely see some small not-so-dangerous ones on your Great Barrier Reef tour. Great Whites are a cold-water fish, you'd be very lucky to see one in tropical Port Douglas.
Rare and endangered, but nonetheless dangerous, are cassowaries. Sightings are fairly common in the Daintree Rainforest, there are also a few in the hills behind Port Douglas. They can famously disembowel you with their feet.
We also have our fair share of snakes and spiders, including tarantulas and of course the marine stingers which enter our coastal waters during stinger season.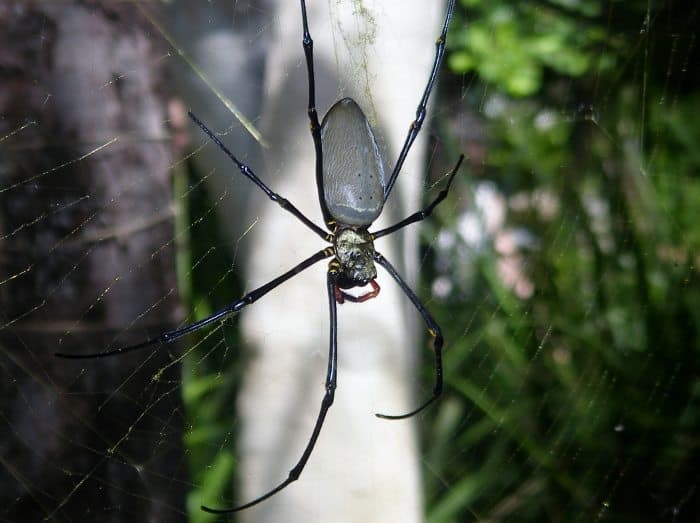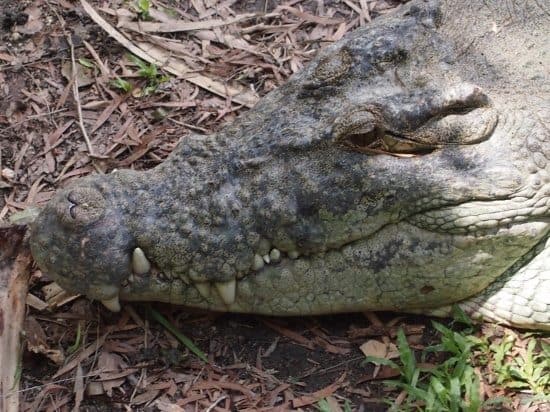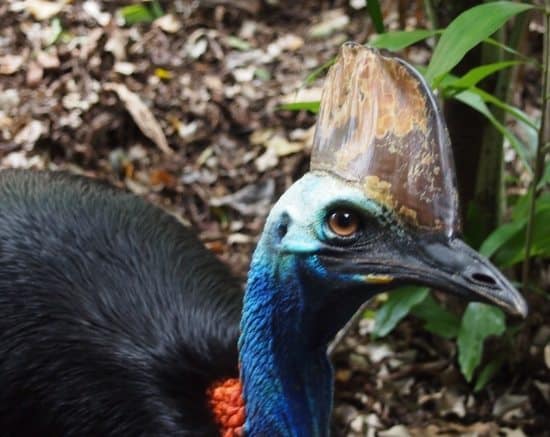 But don't worry, honestly, the streets of Far North Queensland aren't littered with disembowelled, bitten, dismembered or envenomed corpses. Most people come out alive! It's a beautiful part of the world. Are you brave enough to come visit?