As Australia's 3rd biggest city and an increasingly popular tourist destination for travellers from Asia, Europe and beyond, Brisbane is located in sunny Queensland and is a beautiful place to do business. Here's a brief guide for corporate and business travellers lucky enough to have Brisbane feature on their itinerary. This information would also be useful for digital nomads looking to use Brisbane as a base.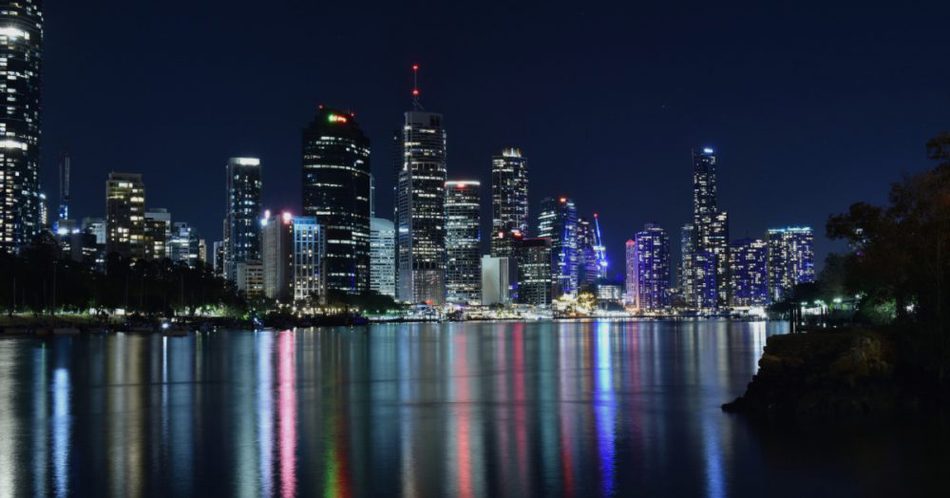 Any post on this site may contain affiliate links. We earn commission on these should you make a purchase. All recommendations are genuine and we are not paid to include products, hotels, and so on.
Getting to/from Brisbane Airport
There are a number of different transport options for getting between Brisbane airport and the city centre. Take the environmentally friendly Airtrain and arrive in the city centre in roughly 20 minutes. A single train ticket costs $17 (one-way) or $32 (return). If you arrive outside of train times or want a more direct service to your hotel, taxis can be taken for around $40 for the 18km trip from Brisbane Airport to the city centre.
Getting Around Brisbane
The public transportation system in Brisbane comprises of trains, busses and ferries. Grab yourself a "Go" card upon arrival in Brisbane, top it up with credit, and then pay as you go. There are also a number of free bus loop services and a hop-on/hop-off bus loop that business travellers can use to explore the city in between business meetings. Of course, the Brisbane CBD is relatively small and you may find it more convenient, not to mention picturesque, to walk.
Travel Agents
Book a last minute flight or make another hotel reservation through one of the many quality travel agents in the city's CBD. Travel agencies specialising in business travel, such as Corporate Traveller, have a great track record at catering to this special type of traveller. Contact them by phone or email, discuss your travel plans, and leave it all in the hands of the professionals.
Co-working Spaces
If you need a quiet place to get some work done whilst on a business trip to Brisbane, then make sure you pay a visit to one of the city's co-working spaces. Co-working spaced, loved by the digital nomad community, are also useful for corporate or business travellers. Brisbane has many centrally located co-working spaces that can be rented by the day or month. Most spaces give you a private desk, fast internet, free tea and coffee, and printing facilities.
Gyms and Fitness Centres
Don't forget about your health on your next business trip to Brisbane, and work out at one of the numerous 24/7 gyms located within the confines of the CBD. Of course, always check to see whether your hotel has its own fitness centre or gym and save yourself a trip to the gym. Better yet, pack your runners and go for a run around one of the numerous parks in the city centre. This is a great way to stay healthy, explore your new surroundings and soak up the local atmosphere.
Brisbane is not a small country town with big city dreams. It continues to attract scores of business travellers from all over the world. Keep this guide handy on your first trip to the capital of Queensland and make the most of your time there. You may not want to leave!
Have you recently travelled to Brisbane? What are the highlights? Share your answers below! For more information on travel in and to Australia, check out our guide to Australia.