This post may contain affiliate links.
Freak Street Kathmandu was the final destination of the hippie trail from Europe to Nepal back in the 60s and 70s. It still exists in Kathmandu, Nepal but it isn't officially called Freak Street. It is Jhochhen Tole, sometimes called Old Freak Street, and it exits the south side of the Kathmandu Durbar Square. Today it's nothing special, just an ordinary street much like any other in the historic centre of Nepal but Freak St is worth visiting. Discover more in our post.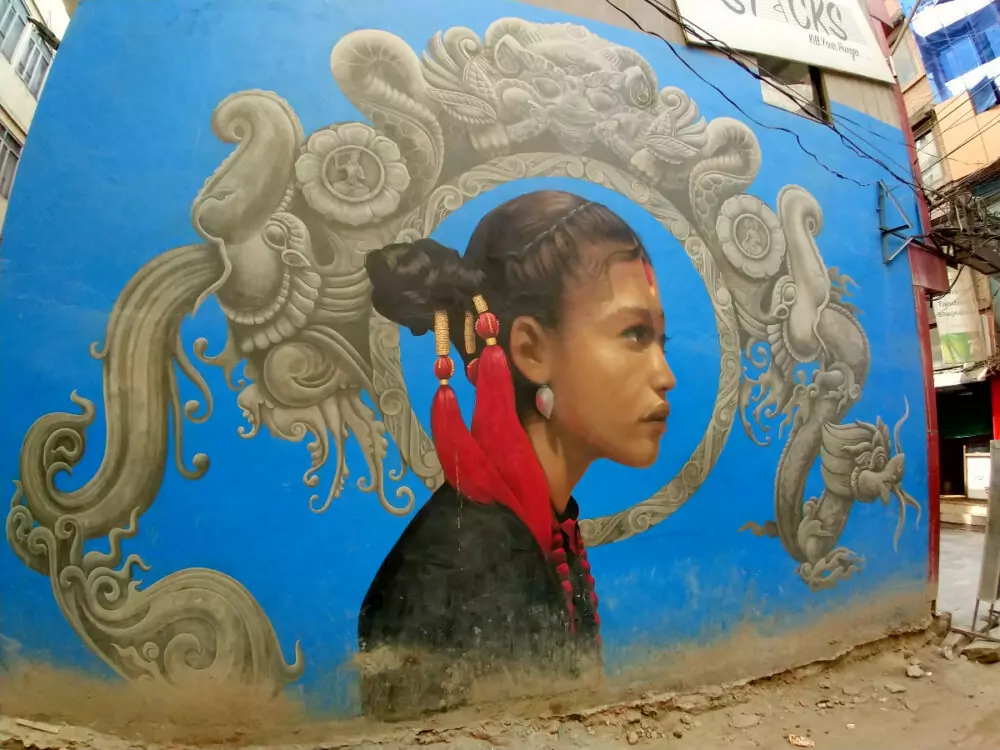 Freak Street Kathmandu
The name Freak Street remains in places along Jhochhen Tole in central Kathmandu. You can feel the echoes of the past in shop signs and buildings still fairly intact after the earthquake.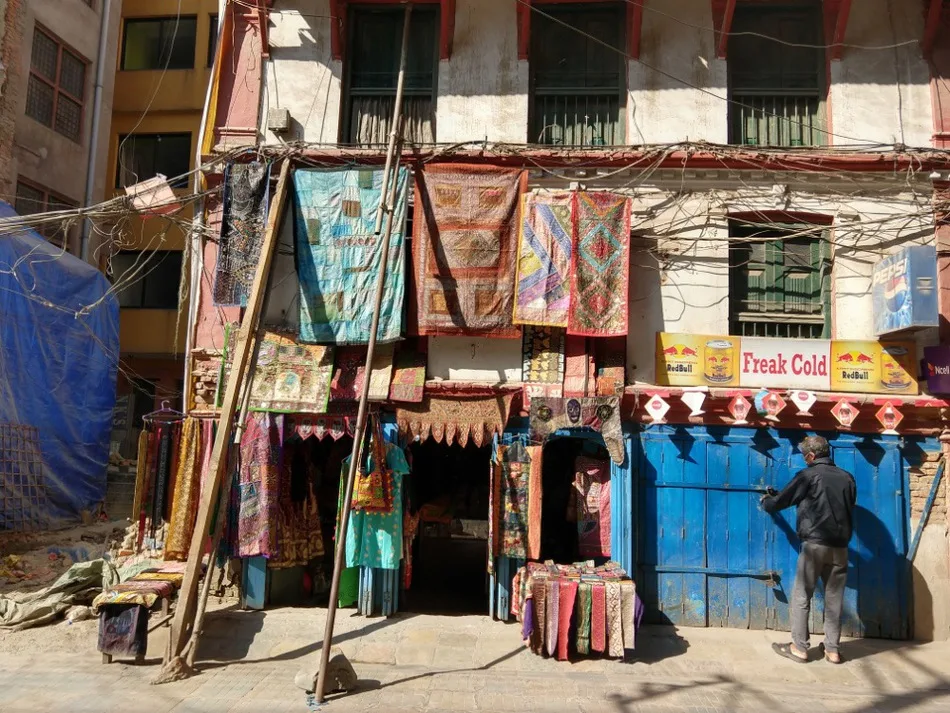 But what was Freak St like then and what's there now? Is it worth taking a look while you're in Kathmandu?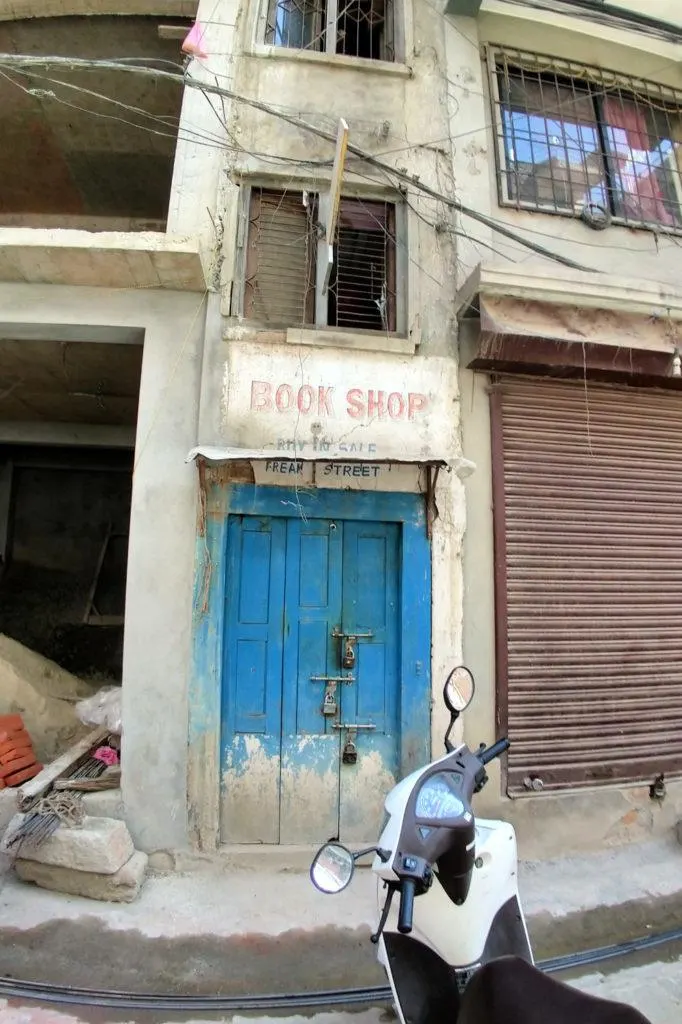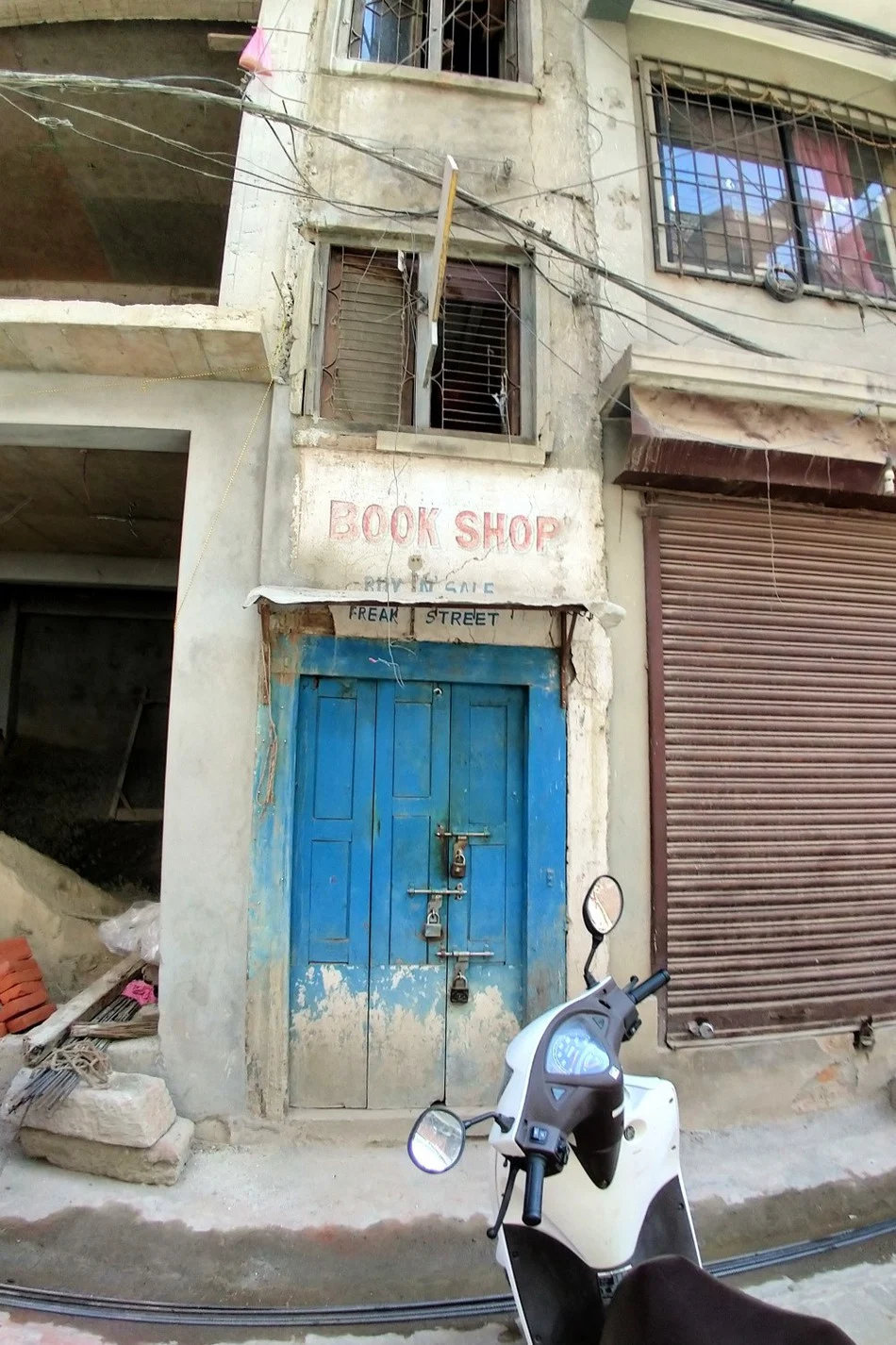 We always visit when we're in town and on our last visit we were lucky enough to catch a photographic exhibition on Freak Street back in the hippie days, highlighting hotels and cafés that have stood the test of time and famous faces from way back when.
Find out more about Freak Street in the 60s, 70s and today, below.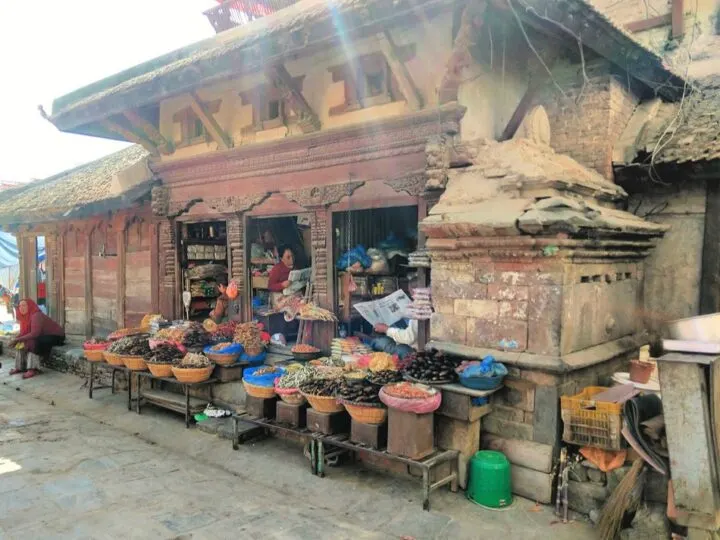 This post, from here, was written by my son, D. He's 14 and ready to get involved in the website.
Freak Street Nepal and the Hippie Trail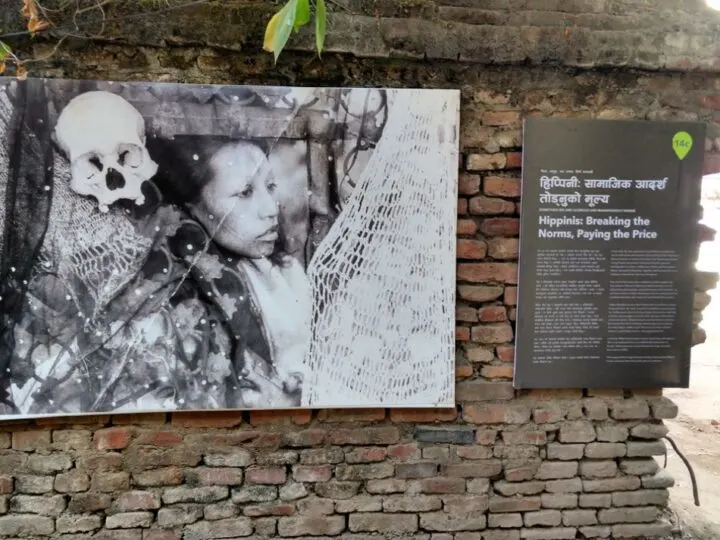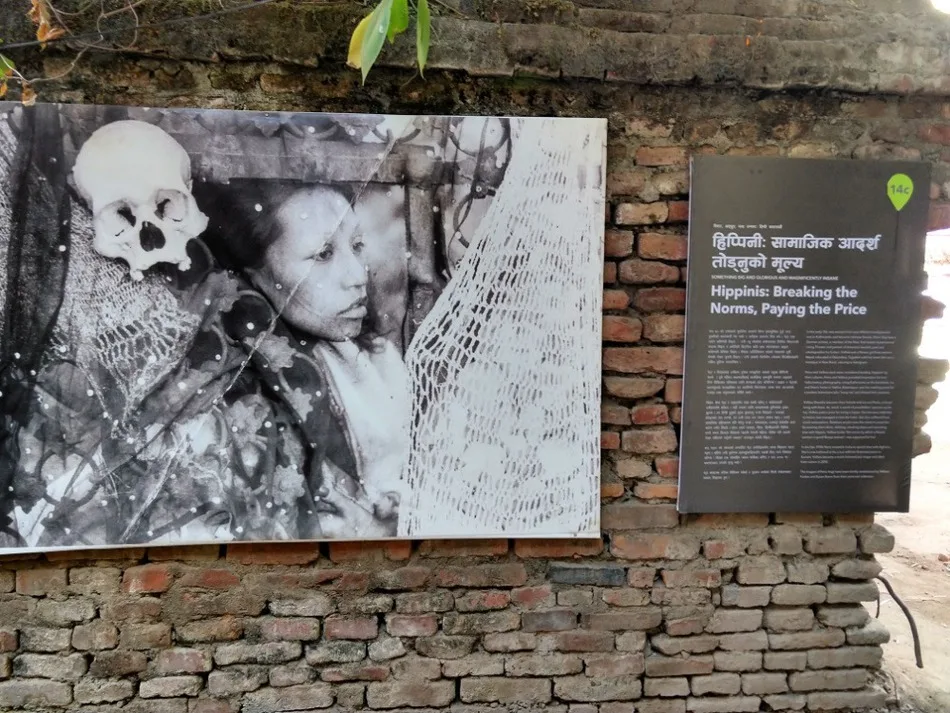 The hippie trail was an overland journey between Europe and South Asia. The countries travellers would pass through while traveling depended on the traveler in question but most left from London or Amsterdam and went through Europe then Afghanistan, Pakistan, Nepal and India but some made it even further than that.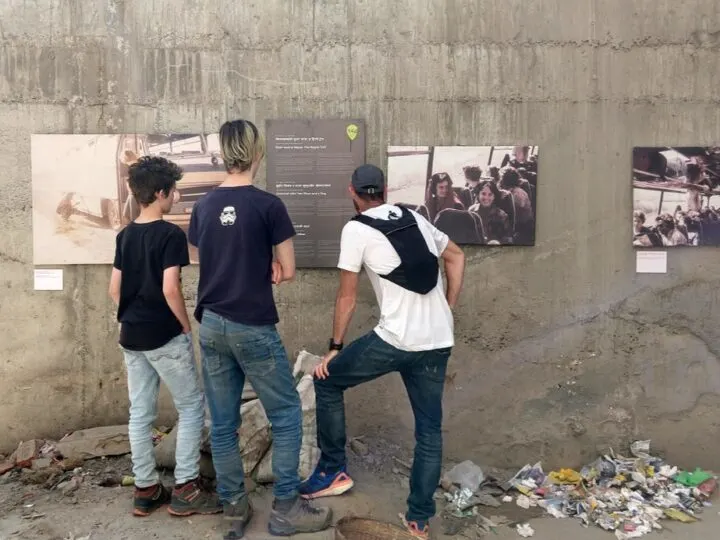 Freak Street's Snowman Café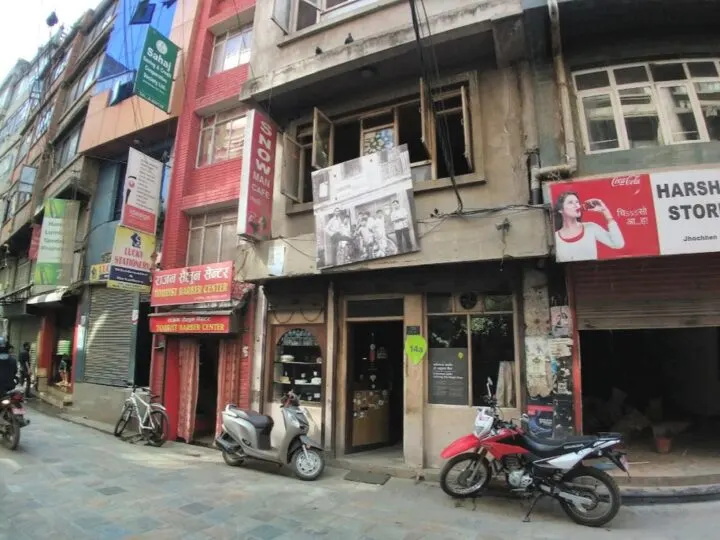 The paving in this part of Kathmandu, as you can see above, is traditional flagstone rather than modern tarmac. That's nice to see.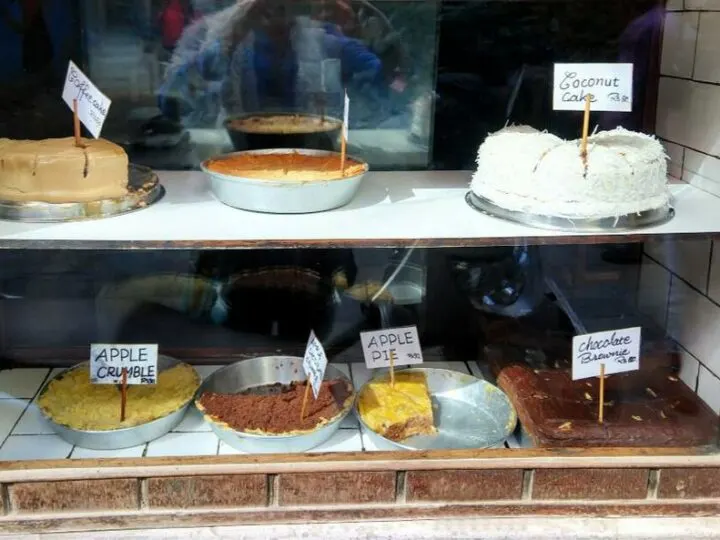 Snowman Cafe is a small cake shop that has been on Freak Street since 1965, it's one year older than my mum and it has a reputation for some of the best cakes in Kathmandu.
Sadly though, we didn't get to try any. The Snowman was originally a tobacco shop but converted into a cake shop after hippies got the munchies from smoking hashish and wanted to eat cake.
The shop is a family-owned bushiness and still has the same owner it did back in 1965.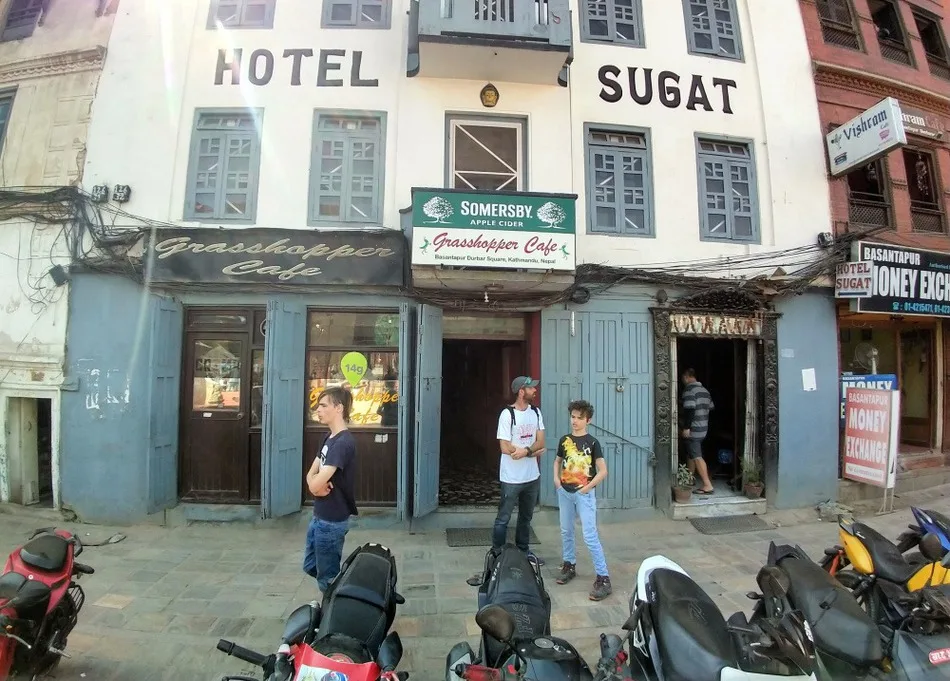 Freak Street Newari Girl Street Art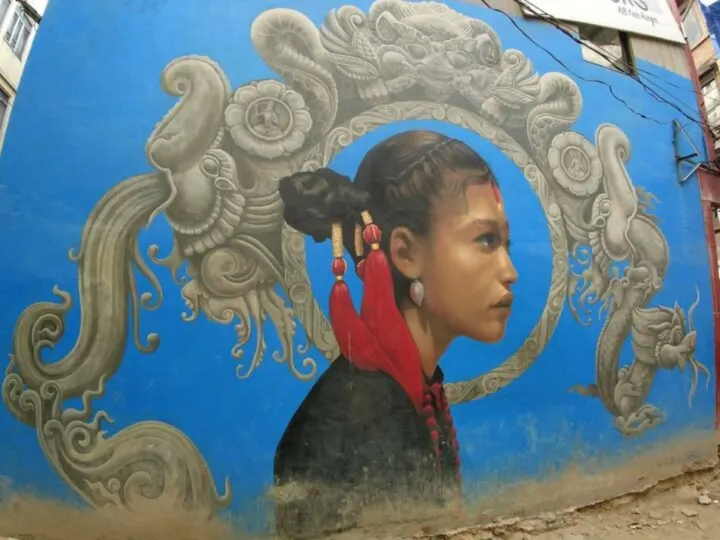 The Newari are the original inhabitants of the Kathmandu Valley and surrounding areas and they are still around today. We actually found an amazing street artwork of a Newari girl down by Freak Street.
Kathmandu has great street art, you'll even find quite a few space invaders by Invader. I don't think there are any Banksies yet.
Freak Street Juju Dhau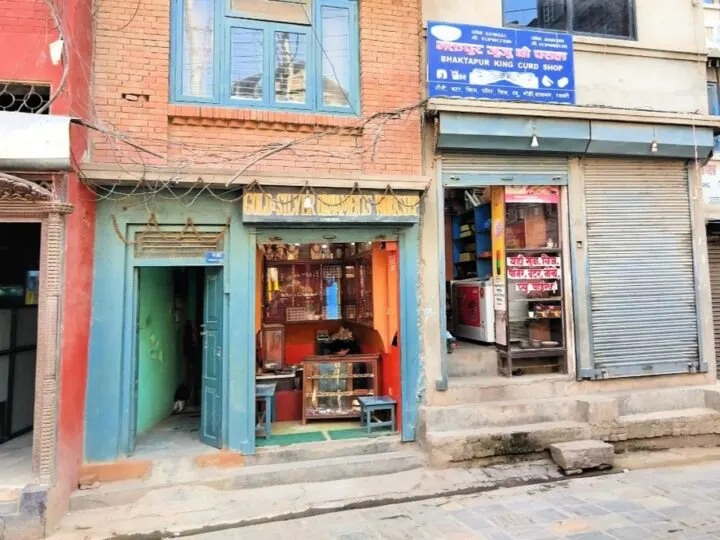 Juju Dhau (aka the King of Yogurt or King Curd) is a delicious sweet yogurt created by the Newari people and can be found mainly in Bhaktapur, Nepal.
It is possible to find Juju Dhau in Kathmandu but the only place we managed to find it was on Freak Street. If you're not going to Bhaktapur then I recommend you head down to Freak Street just to try some King Curd.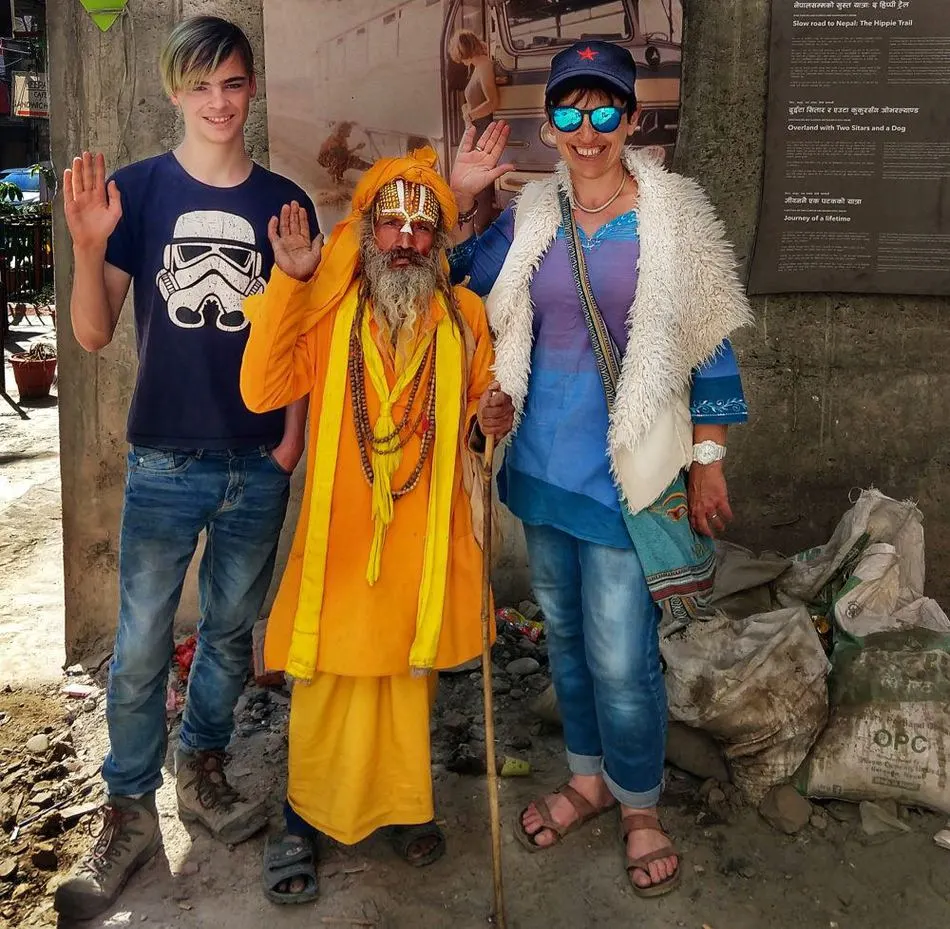 Could you save this pin to Pinterest for us please?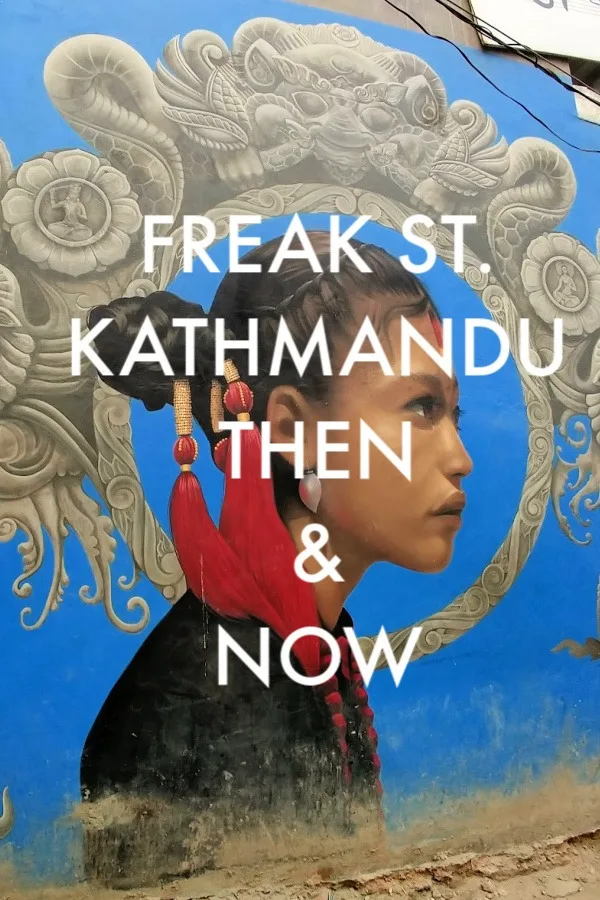 We had a brilliant time on Freak Street and it was super lucky we caught that photographic exhibition. Freak Street is a shadow of a past era but when you look closely you may just see something interesting.
Personally, I love Kathmandu. I love the food but the people are almost always really nice and friendly and the place itself is powerful, but not quite as full-on and in-your-face as India. I would always be up for a dal bhat with our friends Ram and Jack the pug.
---
This Freak Street blog post is the work of D, a junior writer on our website. See his author profile by clicking on his link at the top of the page.
If you'd like to hire a car during your stay, use this car rental comparison tool to find the best deal!

We also suggest you take a look at this company to get a quote for all kinds of the more tricky adventure or extended travel insurance.

Try Stayz / VRBO for an alternative way to find rentals on homes/apartments/condos in any country!