This post may contain affiliate links.
UPDATE: On our last visit to Sri Lanka this hotel had changed hands, the kind owners had gone and the prices had gone up massively. We're sorry, but until we can get back to Sri Lanka, we can't currently recommend a cheap place to stay for families. Very sorry about that. All at World Travel Family.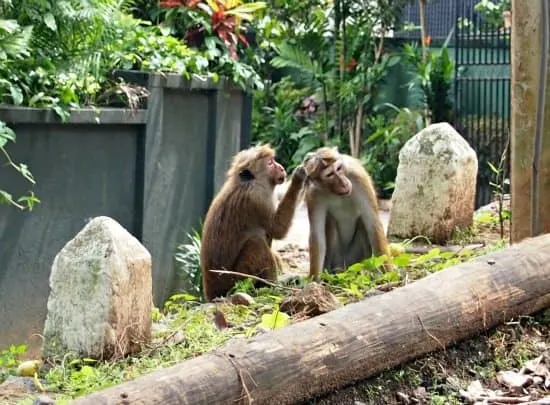 I'm not an expert on hotels and guest houses in Kandy, I can only tell you about the accommodation we used for 5 nights as part of our month long Sri Lanka trip. It was a lovely guest house and I'm happy to share them because of that. There is no sponsorship deal here. The set up was slightly weird though, read on.
Of course , there are all sorts of hotels to choose from in Kandy, from budget dorms and hostels to top-end hotels. Our pick on the trip was good value family accommodation.
When we got off the train in Kandy we had a vague idea that we had to head to the far side of the lake, we'd heard that all the guest houses and hostels were clustered over there. Emerging into the car park we were adopted by a friendly tuk tuk driver, keen to have our trade. He charged us a very reasonable 200 Rs and took us to a couple of guest houses he knew, roughly where we thought we needed to be.
The first was full.
The second was perfect and the price was just fine.
Find latest discounts on Kandy hotels here:
What's So Weird About That?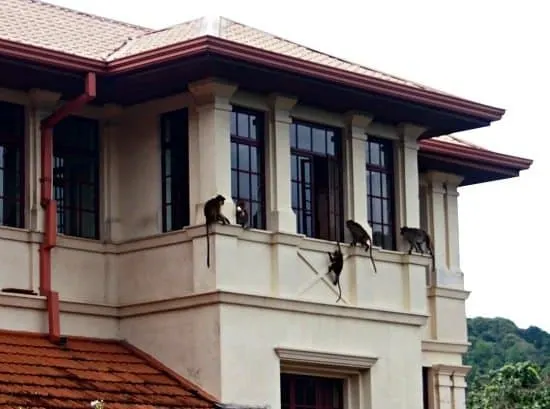 This guest house was big, more like a hotel really, very clean, orderly and well set up in a rather magnificent building. What was a bit odd was that there was no sign. No indication on the road or path at all that this was a hotel.
I'm supposing that it's because people don't wander over that way looking for a place to stay, it's a good walk, most people would arrive with a tuk tuk driver. This place had no website either, but I do have the phone number if anyone wants to book it.
This was a wonderful place to stay, we really enjoyed it and the gentleman and lady who ran it looked after us and our laundry extremely well. They were full of great information and totally went out of their way to help us and the kids. They even got a stash of beer in for us and bought us an egg and cheese hopper dinner one night. With the kids we're usually at home in the evenings, it's nice to have a beer or two at hand. They had a TV, so we could all veg out , it was blissful !
Travellers Nest Guest House, Kandy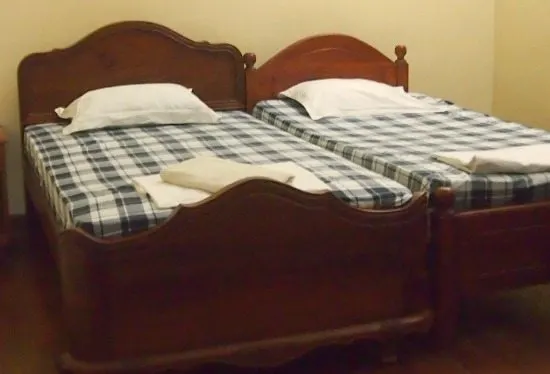 Cost per night: 2,500 Rs (Au$ 21)
Number of beds: 3, a double and single pushed together.
What we got for our money: Nice ensuite. Very clean, comfortable room with hanging space and tables. Good wifi. Shared TV area, great for sitting, working, watching TV. Plug in mosquito repeller in our room ( nice touch!) Really helpful, kind hosts. Very Sri Lankan!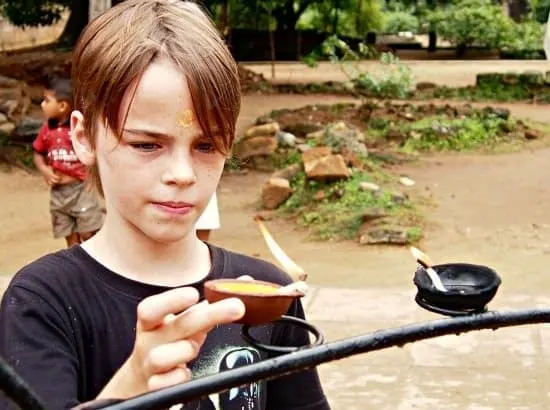 Location: On the south side of Kandy Lake about half way along, up a hill. We thought it was a great location and really enjoyed walking into town along the lakeside.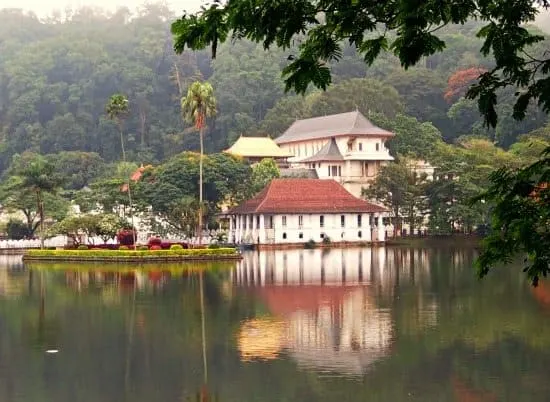 Negatives: I always include any negatives I can spot because I don't want people turning up on our recommendation and then hating it. Obviously, we liked it here or we wouldn't have stayed. That goes for all of our accommodation posts.
There were a few mozzies in the house because they leave the door open a lot. We were warned that there was Dengue about. There were a few monkeys that formed a raiding party one day, we loved that, it was so funny! The bathroom got very wet and didn't drain too well. It was a fair walk from the centre of Kandy, but a very enjoyable one around the lake.There was a big hill to walk up, but I suppose if you had mobility problems you'd just take a tuk tuk all the way up to the door.
Our verdict: Loved it! Perfect for us, could have stayed longer.
Back to our main Accommodation in Sri Lanka page
If you'd like to hire a car during your stay, use this car rental comparison tool to find the best deal!

We also suggest you take a look at this company to get a quote for all kinds of the more tricky adventure or extended travel insurance.

Try Stayz / VRBO for an alternative way to find rentals on homes/apartments/condos in any country!