This post may contain affiliate links.
It's much harder these days to find budget (cheap) accommodation in Sri Lanka than it was. Standards have gone up and with them prices. Sri Lanka fills up with package holidaymakers so accommodation tends to favour those tourists, but there are still bargains to be found. Guest houses, hostels, and hotels (even resorts and villas) that we have used over the years all seem to have raised their prices, but we can give you some good suggestions below, some are personal recommendations (we've spent months in Sri Lanka touring the country), some are based on research.
Things change, please double-check the current situation in Sri Lanka.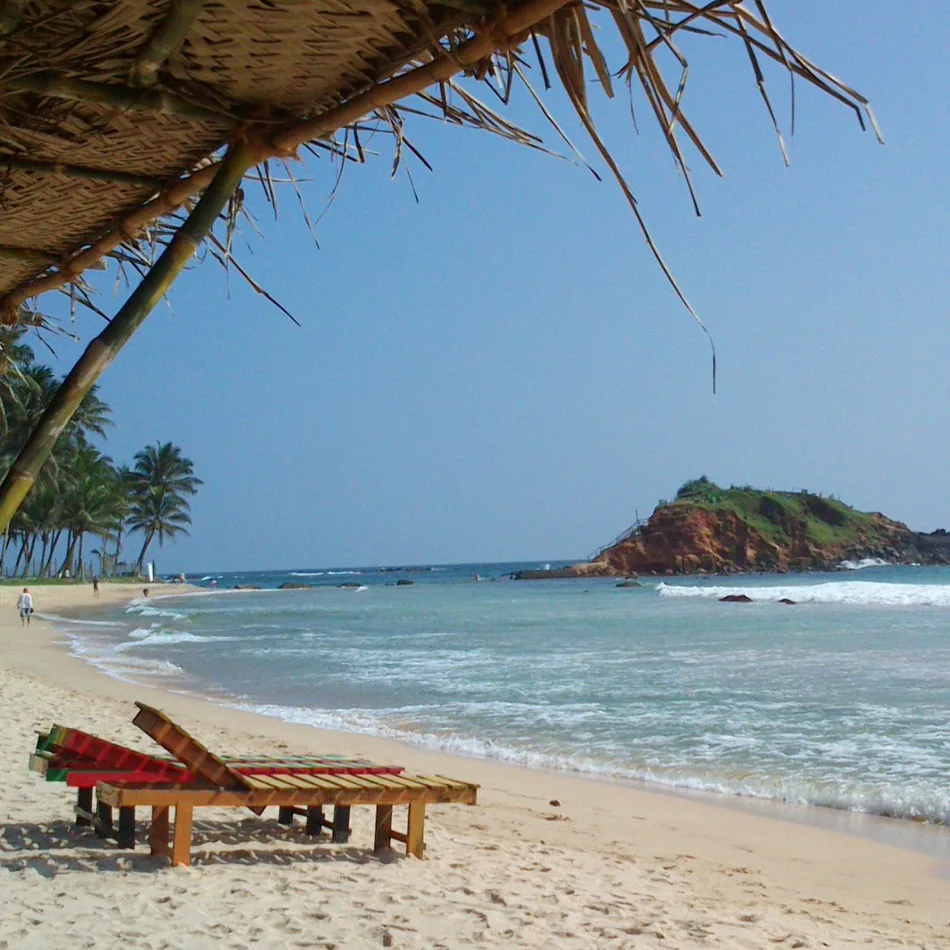 The Travel Blog Bit (Skip This if You Like)
We wrote in 2013
"Our month in Sri Lanka was a massive highlight of our last 12 months of non-stop travel. We love this little island. This was our 4th visit and we're certain to be back again next year, but before we arrived in Sri Lanka I was worrying myself into a lather thinking this country was going to destroy our budget (which, incidentally, was a super low $40 to $50/day in Asia). Long term travel necessitates cheap travel, we'd never spent so long travelling on such a tight budget before. Could we do it? Searching online I was seeing no cheap family accommodation in Sri Lanka at all, just fairly up-market places. But we pulled it off, we found out how to do it without breaking the bank and overall we think Sri Lanka worked out to be our best value country so far.

I wanted to book somewhere near the airport for our arrival day, and somewhere either in Kandy or on the coast south of Colombo for a few days after that. We were all suffering from terrible Malaysian flu and I knew nobody was going to be up to door knocking with backpacks in the heat. Booking online was our best and only option.

I managed to find a couple of places that worked out fine for us for our first week but by the time we got to Mirissa, we'd hit our stride and were finding lovely places to stay for under $20/night. "
Booking Accommodation Online Used to Be More Expensive, We're Not Sure That This Works Any More
A few years ago backpackers and budget travellers (family or otherwise) would search for accommodation on foot after arrival. This certainly used to save us money and it's the way we've been doing it for over 20 years, with kids and without. But I'm not sure it works any more.
In some countries we're seeing lower prices online than the hotel owners will give us face to face. So which to do? It's up to you. Which do you value more, a dollar here and there, or convenience?
But door knocking does still have a role to play, just, if you can check online prices too, everyone has a phone and a sim card these days, just take a moment to check.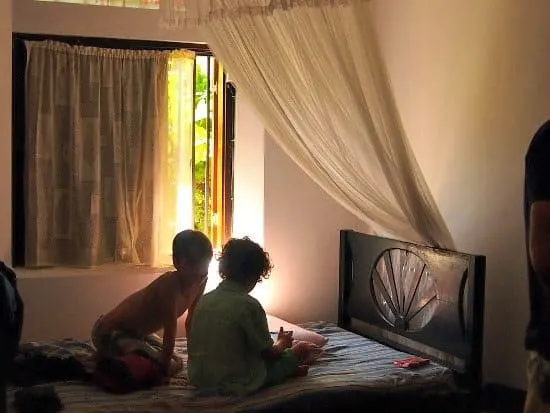 Consider maximum occupancy rules. If you search the internet for a room for 4 people, you will only be shown rooms with 4 beds that comply with regulations. That cuts your options right down.
There are plenty of 3 bed triple rooms in Sri Lanka, most with an enormous double and a single plenty big enough for a family of 4 or even 5. Guest Houses have kindly offered to put an extra bed in a room for us if we needed it. You can't always swing these deals online where rules are rules.
Think about the fees the booking agents charge. One guest house owner told us the online booking engine he uses charges $24 per booking, so a person turning up on the doorstep is going to get a much better price. He charged $27/night for a 3 bed room online. He charged us $16 for the same room.
I don't know if the figure he gave us was accurate, but he certainly seemed to think it cost a lot.
Some (it's getting fewer and fewer) hotels and guest houses aren't listed online at all. Some don't even have websites.
Not Booking Ahead Doesn't Suit Everyone and Sri Lanka Gets Very Full.
Not everyone is happy to wing it as we used to do, it can be hard work carrying packs in the heat. For peace of mind booking online wins.
At peak times Sri Lanka gets very full. I would recommend booking ahead. In November everywhere we went was empty, as we got into December and the peak Christmas period there were a lot more people about.
Accommodation in Sri Lanka is Good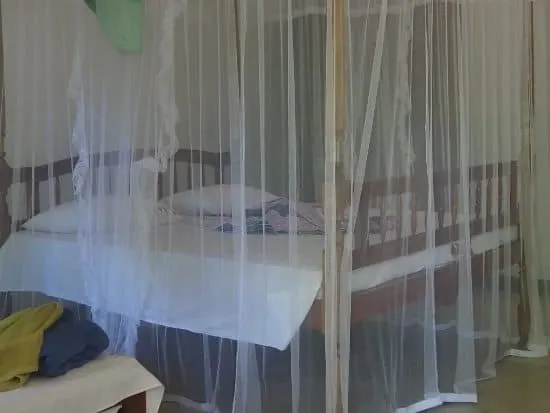 We find that the standard of accommodation in Sri Lanka is very good generally.
Watch out for mosquitos. Sri Lankan homes generally aren't screened up against bugs, they leave doors and windows open for ventilation and, as a result, are lovely and cool.
We never used air-con in Sri Lanka in November or December. If you shut the windows ( often shutters, not glass) before dusk, not many mozzies get it, the mosquito nets give extra peace of mind. Most places come with nets fitted but we have used our own nets occasionally.
Where rooms have ventilation panels that can't be closed at night, don't leave the lights on. We left a bathroom light on one night and woke to at least a million mosquitoes in the room in the morning. I carried a can of bug killer with me in Sri Lanka and used it a lot. See our post on dealing with mosquitoes here.
Cost of Accommodation in Sri Lanka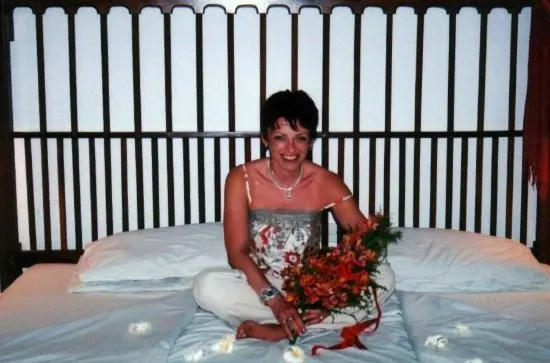 We paid around $20/night for a family of 4 in 2013. Sri Lanka worked out very cheaply for us indeed.
In 2017 we paid more, $25-$30 per night. We also stayed in some amazing luxury villas and resorts, but this post is about budget and cheap accommodation.
Of course, the sky is the limit with luxury accommodation. Our last trip was for our wedding, we got married at the stunning Lighthouse Hotel near Galle, it was a blissful week of comfort and great service.
Note on Getting Around Sri Lanka (Super Cheap!)
Sri Lanka has to be the easiest and cheapest country to get around that we've visited. Buses and trains are fabulous and so cheap they're almost free. We highly recommend using public transport rather than expensive taxis and tours. They're very good, we've taken them many times, but you can do it cheaper if you try. I'll post more about this later.
Our Where We Stayed and What We Payed Posts for Sri Lanka
People have been asking for this information, these accommodation posts are proving very popular. I'm not particularly recommending these places, just giving you an idea of what you'll get for your money in Sri Lanka and in all the other countries featured in this series of posts.
Just click the links to the individual towns we stayed in below all are cheap and all have family rooms.
Our Cheap Family Accommodation Picks in Sri Lanka
We're mentioning places with family rooms but obviously these places can have singles, doubles or dorms too.
Apologies, we are updating this content as properties have changed hands, and prices and standards have changed.
Negombo
Near the Airport ( for departures and arrivals) Try Green View Katunayaka ( see here). In the countryside not far from the airport. A peaceful setting and helpful owners. They can help you with airport transfers. We got a lot for our money in terms of space and there was even a swimming pool.
Balapitya Beach (near Ambalangoda) We like Villa Balapitya Beach. It wasn't super cheap, but for a villa just opposite a practically tourist-free beach, it was a bargain.
Hikkaduwa
Mirissa
Tangalle
Ella
Jaffna
Kandy
We love Sri Lanka and we love budget travel, we try to help you see more while keeping costs low. If you want more on travel in Sri Lanka (we also cover the luxury market) head back to our Sri Lanka travel guide.
If you'd like to hire a car during your stay, use this car rental comparison tool to find the best deal!

We also suggest you take a look at this company to get a quote for all kinds of the more tricky adventure or extended travel insurance.

Try Stayz / VRBO for an alternative way to find rentals on homes/apartments/condos in any country!