This post may contain affiliate links.
Travelling and vacations are always exciting and fun thing to do. What's not that exciting, is having to prepare and pack all your stuff along with making pre-travel arrangements. Squeezing everything in a limited amount of time plus squeezing everything into your carry on luggage, backpack or suitcase can be pretty stressful and anxiety inducing. We've put together a checklist to help you with this process.Packing, planning, and preparing does not have to be stressful.
Take a glance at our pre-vacation checklist to make sure you haven't forgotten something vital in the whirlwind of travel preparations
Pre-Vacation Checklist for Travellers
Book your Flight and Accommodation In Good Time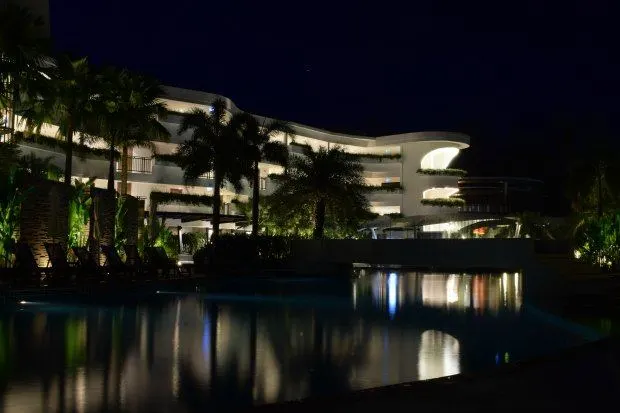 You can save a lot of money by booking your flight and accommodation early. This is especially important if you are planning to go during the holidays as flights and hotels can become fully booked during those periods. Prices also rise at peak periods. Research best flight dates , airlines and routes using an online tool such as Skyscanner ( tips for using Skyscanner to save money here), research your vacation accommodation using whichever online booking engine you prefer. We're big fans of Agoda as they have a great range, great prices and superb customer service.
There is much talk of a "golden period" the perfect time to book your airline tickets in advance, we find that it makes limited difference if you stay slightly flexible with your exact dates. Booking more that 3 weeks from departure always seems cheapest for us, any closer and prices rise.
Book an Airport Parking or Other Transport to Your Departure Point
How are you going to get to the airport? Bus, train, plane or self-drive? We often leave our car at the airport because with night-time departures and long distances to travel, it's easier and cheaper to just drive and park.
Make an airport parking slot reservation months before your flight, especially if you want to save some bucks. Taking a cab or an Uber to the airport can be costly, so it may be wiser to leave your car at the airport and have them take care of it while you are gone.
Also consider your return to the airport from your vacation destination. Do you need to pre-book a taxi or will your hotel or other accommodation provide a transfer?
Find the Right Luggage for the Job
Backpack, travel bag, suitcase or carry-on only? It can be a tough choice. For a short vacation it's actually really easy to fly carry-on only but be sure to check your airline's baggage allowances in terms of number of bags, weight and size. Airlines differ in this respect.
We have a guide to Air Asia and Air Malaysia baggage here.
Check and Prepare your Documents Well in Advance
The most vital things when travelling are your documents, because without them, you would not be able to leave the country. Make sure that your passport is still valid for six months prior to you entering your destination country, as most airlines and countries require this.
Check visa requirements. Most holiday makers will be eligible for visa on arrival, but a very few countries require you to arrange visas in advance. See which countries offer holiday visa on arrival for Australians here.
Be aware that certain countries require you to have an outgoing flight already booked before arrival. This will be enforced by your airline, at your departure airport.
Know your rights with regard to this and be prepared.
Get Travel Insurance
If you want to have peace of mind while travelling get a travel insurance. You definitely want to be protected in case a natural phenomenon, sickness, theft or unforeseen circumstances.This is the travel insurance company we use.
What Travel Gear Will You Need?
The average holiday maker will need little in the way of travel gear but give a thought to needs if your travel style is a little more adventurous.
See our travel gear essentials here, I'll tell you that we never travel without our travel towels, we even tested a few to find the best.
Plan your Transportation at Your Vacation Destination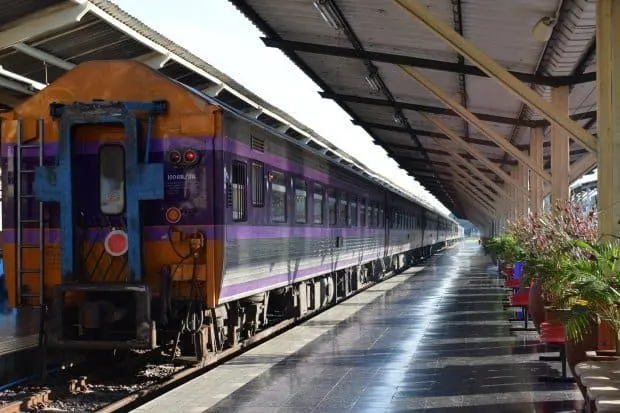 Whether you are planning on riding the subway, taking taxis and buses, or booking a car rental, it would be best research and book your choice of transportation ahead of time. Lock in the best price for car hire and use sites such as 12 Go Asia to book buses and trains.
Tour companies such as Get Your Guide also allow you to book airport transfers and transportation between vacation spots online. You can find our review of Get Your Guide here.
Organise Holiday Money
Credit card companies often charge a hefty amount of interest when the card holder uses their card abroad. ATM fees can also be expensive. We don't recommend carrying cash only, that's crazy, just do your research and find out what cards will cost to use abroad.
Consider getting a more travel-friendly card or buy pre-paid travel money cards which will lock in your exchange rate from the time of purchase.
The way you handle your money on vacation is very much dependent on your nationality and your destination. We've created a guide to handling travel money in Thailand, more guides like this are in production.
Consider Theft and Crime at the Airport, in Transit and at Your Destination
You are statistically unlikely to be the victim f travel theft but as we found by asking some of our travel blogger friends, crime happens even to the travel savvy.
Think about investing in items such as RFID blocking wallets, hidden money pouches, garments with secret pockets and anti-theft bags. These items are usually just for peace of mind, but consider crime rates at your vacation spot.
Double Check Medication, First Aid Kit and Toiletries
If you forget your favourite shirt or new shoes it's not a problem. Wherever you are in the world you can buy clothes.
Prescription medications are another matter, run out or leave those at home and you have a problem. Make sure you have a supply for your stay and carry your prescription with you. Also double-check regulations around taking your medication through customs.
It's also sensible to pack your favourite toiletries, we all have products we trust, take them if you can. In many vacation destinations you'll struggle to find what you use at home.
It's smart to carry a basic first aid kit because we ( particularly children) tend not to injure ourselves or become sick outside a pharmacy. Although most first aid product will be available, carry a first aid kit for emergencies. You can see what we pack in our travel medical kit here.
Enjoy your trip! If it's all stressing you out too much just take care of the essentials above and remember that most things can be bought easily at your destination. We hope you find our pre-vacation checklist, and all of the travel tips and guides on our website useful.
If you'd like to hire a car during your stay, use this car rental comparison tool to find the best deal!

We also suggest you take a look at this company to get a quote for all kinds of the more tricky adventure or extended travel insurance.

Try Stayz / VRBO for an alternative way to find rentals on homes/apartments/condos in any country!