This post may contain affiliate links.
So what on earth are we doing in Lloret de Mar, one of those places in Spain famed for package tours, foam parties and full English breakfasts? Is Independent travel to Lloret de Mar with children even a thing?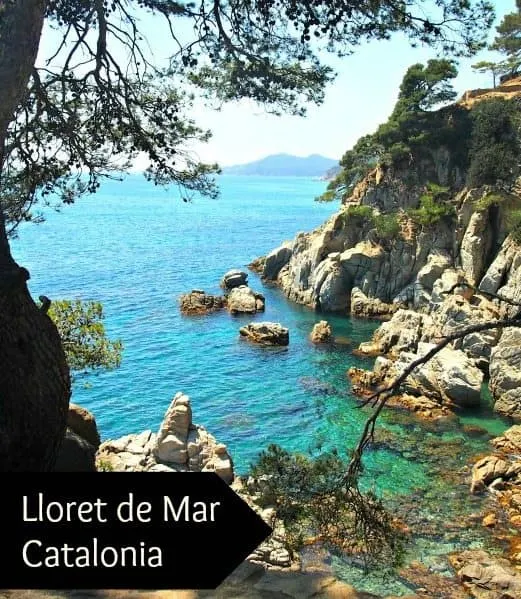 Our cruise on Norwegian Epic dropped us in Barcelona and we wanted to stay in Catalonia for this week.
I love this part of the world and there are a few places I really wanted the kids to see. Lloret de Mar gave us a good deal on an apartment with a washing machine ( Oh happy day!) and none of us has ever been to Lloret so we thought we'd give it a go.
That, and we left booking accommodation in Spain to the very last minute and had about an hour to find and book something, anything, before we left Miami.
Lloret de Mar Out of Season is Really Nice!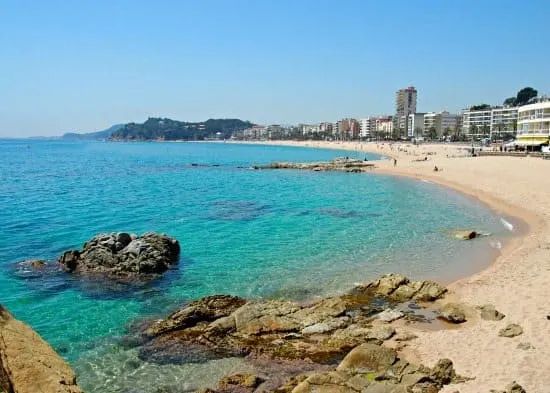 I'm not at all snobby about indie travel these days and I've got nothing to prove, all travel is good travel to me.
Back in my 20s, I and everyone I knew would have tutted and said " No, we'd never go to Lloret, far too commercialised."
That's ridiculous! We're in Spain, part of Europe. Would you really expect time to stand still?
This is a normal town full of normal people with pubs and clubs and seedy areas the same as any other town.
There are plenty of picture postcard pretty towns in the area but we just wanted an affordable base, near the shops, with a washing machine.
OK, so maybe there are a few more foam parties here than your average town, but I won't be going to any. Lloret meets our requirements and allows us to take lovely walks by the sea.
It's early May, the Easter crowd has gone home and the town is almost deserted other than the local residents. This is a fairly big town, so if a bar or restaurant is open and busy it's full of locals. That's a pretty good indicator of good food.
We've had some great seafood dishes here, Chef is blown away by its freshness but mostly we're self catering, prices in Euros are a bit of a killer on our budget.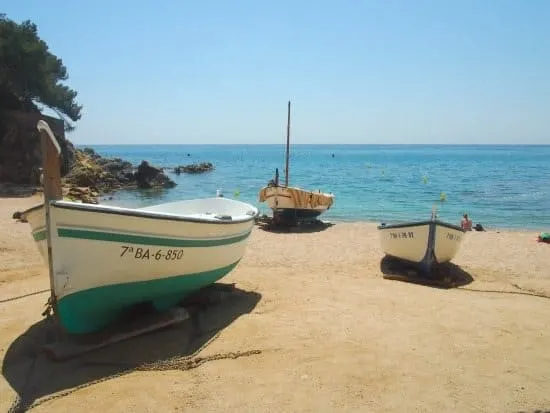 The Mediterranean is clear and clean, the long, sandy beach is practically empty and if you walk along the cliff paths the coastline is absolutely stunning.
I really can't believe how beautiful it is, more like the Greek islands than the Spain I know from my younger days.
That being said, I don't think I'd want to be here in high season.
Why I Wanted to Be in Catalonia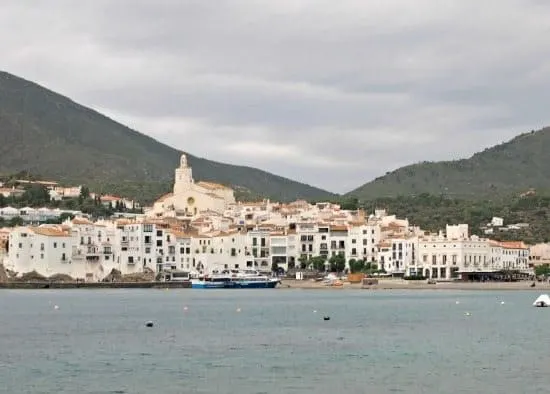 Catalonia is a beautiful part of the world with great food and wine but my main reason for being here is a man you may have noticed me mention before. (click here to see how he followed us across the Atlantic on Getaway)
Salvador Dali lived just up the coast from here near the stunning town of Cadaques.
We flew by yesterday but the weather turned, the town the painter loved for its amazing light wasn't looking as spectacular as usual. Inland is Dali's Theatre and Museum at Figueres, Dali's home town.
It's the largest surrealist object in the world and home to the biggest collection of his works anywhere. I've been twice before and it impressed me so much that I think it's worth crossing the world to see.
My boys, being homeschooled, have studied Dali for years, this is something we've all been looking forward to and a place that was on our "list" when we left Australia almost a year ago.
We haven't stuck to most of our plans, but I'm very glad this one made the final cut. We're going tomorrow.
Sign up to follow, next week we're off to London!
If you'd like to hire a car during your stay, use this car rental comparison tool to find the best deal!

We also suggest you take a look at this company to get a quote for all kinds of the more tricky adventure or extended travel insurance.

Try Stayz / VRBO for an alternative way to find rentals on homes/apartments/condos in any country!