This post may contain affiliate links.
This week we're touring northern Thailand by car, it's amazing, fascinating and fun with the added bonus of being incredibly cheap. This part of the world is pretty affordable anyway and for a family of 4, hiring a car beats bus prices hands down, but what's made our holiday within a holiday super cheap is that all of our accommodation has been free. I know, it surprised me too! Much of our Christmas travel in Singapore will be free too, from another source. Let me share the joy of Agoda Cash or the Agoda Gift Card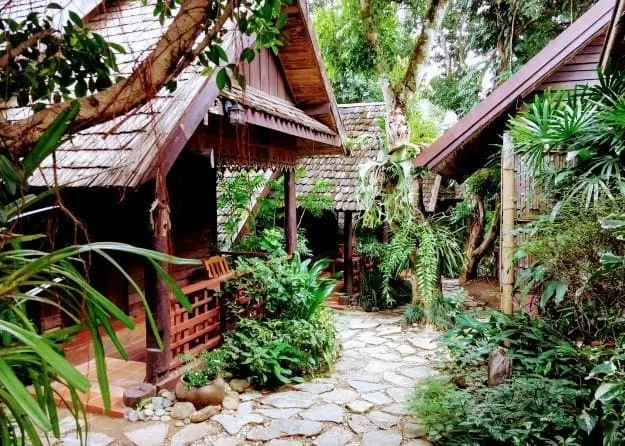 How To Use Agoda Cash or Gift Cards
We collect Agoda cash credits or gift cards. Because we are full-time travellers these add up fast. This post relates to a week of free stays in Thailand because of our Agoda credits.
Free Hotel Stays from Online Booking Engines
The best hotel booking engines for scoring free stays, for us, has been Agoda. If hotels.com comes up as the best deal we use them in preference to some of the others, because we've been collecting those valuable stays and points. Just make sure you log in to your Agoda or Hotels.com account each time you use them to collect full benefits.
Last Week We Got an Email From Agoda
Agoda have been our long-time favourite booking engine. I don't need to push Agoda above any of the others because we're affiliates for all of them. We just like Agoda, they're the booking engine we generally prefer and we're very comfortable and happy using them.
They're Asia specialists because they're based in Asia, but we've been known to use them in London, the US, Romania, just about anywhere and their customer service has always been great. You can use them for hotels, hostels, resorts and guest houses from budget to luxury.
The Last Time We Got a Free Stay From Agoda
India, Madras, 2015. That was the last time we had a free stay from Agoda. They had a system whereby each booking you made with them gave you points, when you collected enough points you could redeem them for a free stay.
We gladly collected our reward at a fairly expensive hotel in Madras but since then, nothing, no points, no credits (that we noticed), so we presumed Agoda had stopped offering this service.
We continued to use Agoda, not every time, but often, purely for their wide range of hotels, easy booking and good prices.
Then a few days ago we received the email. Would we like to redeem our Agoda points and convert them into an Agoda Gift Card? Well sure, why not! (Particularly as we didn't even know we had points to redeem). We hit the big red button and there it was, almost $400 of 'free' Agoda cash to fund our trip to Northern Thailand.
It's a sweet deal, we used our gift card to book some slightly more expensive hotels than we'd normally choose and we're loving the experience.
Admittedly, accommodation is hard to find up here and we probably would have spent that little bit more anyway, but getting it for free makes it that much sweeter. Have you checked your Agoda account lately? Maybe you should. Do it here.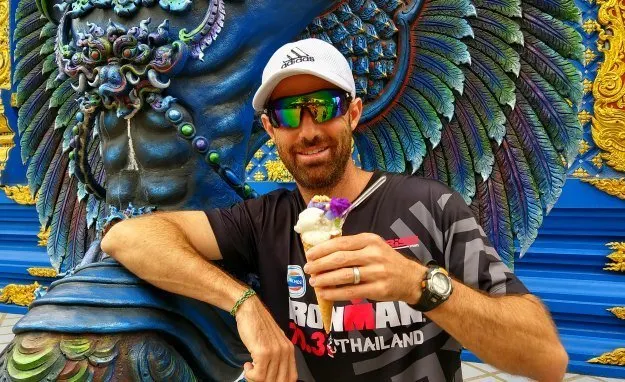 Other Booking Engines Give You Free Hotel Stays Too
Over Christmas we'll be redeeming some big money stays through Hotels.com. With this booking engine we get every 11th night free (according to average price of the previous 10). We normally only use Hotels.com if they come up as best choice on Hotels Combined (Hotels Combined compare multiple hotel booking engines at once), but it happens regularly enough that we'll be cashing in a couple of hundred dollars over Christmas.
So What Are You Waiting For?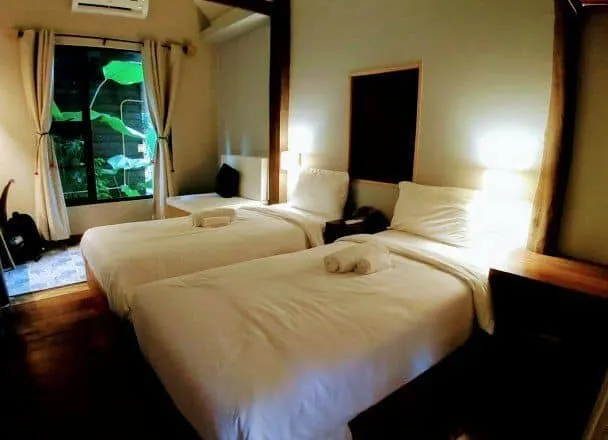 Go on, go log into your Agoda account here. You will need to log in, remember your password and so on, but do it. We converted our points and had almost $400 to play with. Take a look. The new gift cards can be transferred to other people in future, I believe, so you could gift them for Christmas. If you're not planning on travelling soon, don't switch, just keep your Agoda rewards, the gift cards are time sensitive but you'll need to check, Agoda are doing away with the points system. Off you go, take a look at Agoda ,and be as pleased as us. Happy, and cheap, travels!
If you're interested in free travel, we have a post on how to travel for free right here.
If you'd like to hire a car during your stay, use this car rental comparison tool to find the best deal!

We also suggest you take a look at this company to get a quote for all kinds of the more tricky adventure or extended travel insurance.

Try Stayz / VRBO for an alternative way to find rentals on homes/apartments/condos in any country!