This post may contain affiliate links.
Why do we do this crazy thing, why travel with kids? More importantly, why we think you should travel with your kids, or at least give it some serious thought. By travel I don't mean a 2 week vacation, that's fine and absolutely better than nothing but what we're talking about here is a complete lifestyle shift for months or more.
From normal, to weird.
From settled to nomadic.
From average to out of the ordinary.
It is possible, it is affordable and it is good.
I've been working with a new piece of video making kit (OK, playing-with would be a better description) so I thought I'd put my point across through pictures as well as words. I hope you like it.
If you're not a video-watching kinda guy, just carry on reading and skip the pretty pictures.
Why Travel With Kids?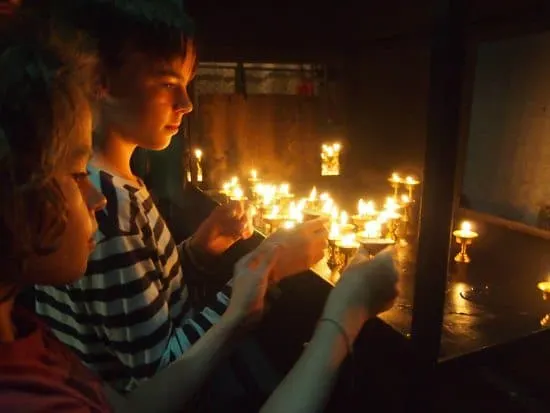 Remember please, that we've been travelling with the kids since they were tiny and travelling with them full time for the last 5+ years.
We're what people sometimes call a nomadic family. These aren't speculative reasons, anybody can knock off a "Why travel with kids?" post before they even pick up their backpacks. We have another post on why people travel and why travel is never a waste of time but, with kids, there's a new set of reasons. Many writers post "Why travel with kids?" posts relating to family holidays.
This is different, this is the real travel-as-lifestyle deal. We live it, we love it.
Reasons to Travel With Kids
To spend time with them
To benefit their education
Travelling is affordable and often cheaper than staying at home.
Travel is good for kids socialisation and social skills.
Learning from the whole world beats classroom confinement.
Travel helps kids understand the people of the world.
Travel is fun for kids and families.
Experiencing new and healthier foods is good for kids.
Travel helps kids learn to overcome obstacles and that anything is possible.
The challenges of travel build self confidence.
Kids who travel have broader life experiences, better opportunities.
Travel makes more possible.
Travel with kids makes childhood and family memories.
Kids who have travelled extensively are different.
They grow way too quickly, soon they will be gone. Don't miss a second of precious childhood. We care deeply, we wanted more for them than the schools were offering.
It is cheaper than staying home. You probably need this post on how we afford to travel. They meet all and every sort of person. Not just a classroom-full of same-age kids.
When you learn at source you don't need text books. All the world's peoples, they're all equally important. An understanding of people, custom and religion is vital to world understanding and empathy.
So much fun, so many adventures.
Instead of packed lunches they eat and cook Thai, Indian, Cambodian, Guatemalan, you name it!
They face challenges and usually triumph. It makes them stronger and more confident people.
So much more! 50+ countries now, from mountains, to deserts, to rainforests, to oceans to cities to villages. They've tried it all.
They'll be different. We see that as a bonus. Who wants to be the same as everyone else?
They won't feel the need to stay put in a home town and they won't automatically conform to conventional consumer society. They live differently and meet many people also living differently. The'll have options.
They spend more time with us and more time with each other. They have strong bonds and shared memories to carry into their futures.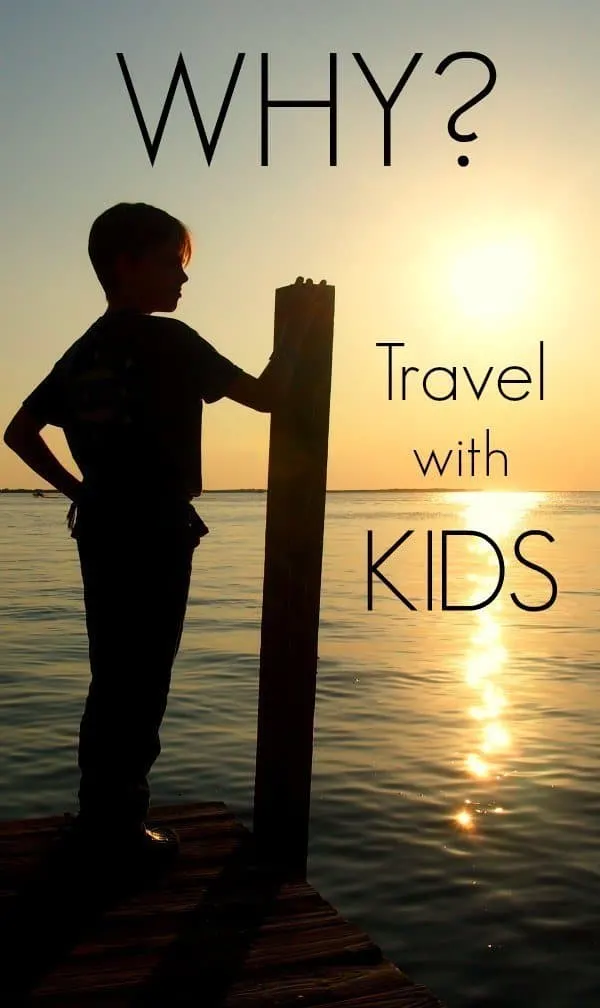 So that, in a nutshell, is why we do it. It's worked out better than I ever expected and the variety of experiences they've encountered is quite incredible. I never thought they'd get to see Mount Everest, I never thought they'd get to live in a peasant village, I never thought we'd still be mixing it up and finding new ways 6 years later.
Thanks for following.
How can we help you travel more?
If you'd like to hire a car during your stay, use this car rental comparison tool to find the best deal!

We also suggest you take a look at this company to get a quote for all kinds of the more tricky adventure or extended travel insurance.

Try Stayz / VRBO for an alternative way to find rentals on homes/apartments/condos in any country!