This post may contain affiliate links.
Women who love to travel appreciate it so much when a friend or relative acknowledges how much travel feeds their souls and puts effort into buying a gift that will enhance that passion for seeing and exploring the world. Thanks for finding this page, it shows you care for that travelling woman in your life, I am one too. I've found some travel gifts for women at different price points, to use while travelling and to treasure at home. I'm sure any of these items will mean a lot to your loved one. I would gladly receive any of the travel gifts below, I've explained a little more, item by item.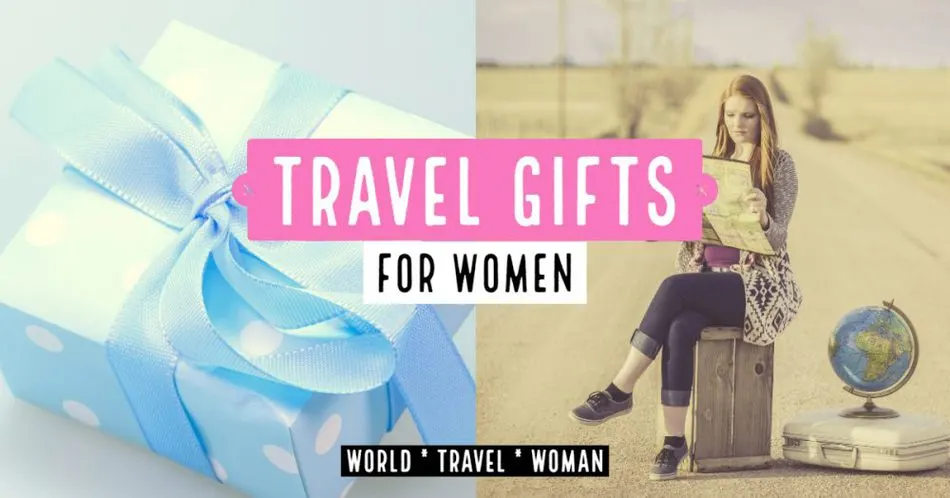 Travel-Related Gifts for Women
Christmas is coming, or maybe there is a birthday on your travel friend's horizon. Check out some of these great gifts for mums, sisters, aunts and friends, of the female persuasion.
Books She Will Love
If she's like me, she'll love books related to travel in any way. If her shelf is already bulging with travel literature you may be best to select a new release book, or else be sure you know what she owns already. It's also good to know what particular style of travel or part of the world most interests her. If she's crazy about Asia, don't get her a book on Europe, for example.
The book below is one I'd choose, a stunning coffee table addition with beautiful photos from National Geographic. With this book you're telling her you see her, you see her love for travel, you respect it and admire her broad curiosity about the world.
One of the beauties of this book is that it covers all types of destinations, cities, rainforests and ancient civilisations. There's no way you could get it wrong here.
Luxury Travel Gifts For Women
This beautiful handmade leather travel journal and pen set scream "quality" and take us back to travel adventures of yesteryear. I can imagine using this on a slow boat up the Nile or on one of the great train journeys of the world. If the classic good looks on display don't grab you remember that a good pen is so important, particularly for those in-flight customs declaration forms. This one comes in the perfect gift box, ready for you to wrap.
Maybe a little luxury in the toiletries department is more her style? What woman can resist Aveda? It's a particular favourite brand of mine and these travel sized items come in a clear travel bag, ready to pop in her suitcase. The set covers all bases, shampoo, conditioner, moisturiser, and more. These are the sort of toiletries we love, but unless we have cash to burn, don't often buy for ourselves. When you're travelling, a few home comforts go a long way to make yourself feel pampered, feminine and fresh.
Essential Travel Gifts For Women
A couple of gift suggestions here that come under the heading " travel essentials". I travel with items identical to, or very similar to these( I may have found a more up to date version to share here), always. These are travel basics that she may own already, you'll have to check. If she doesn't I'm sure they'll make it into her travel bag next time she heads to the airport, hits the road, or hops on a ship.
These days everyone should be carrying a re-usable drinking cup for coffee or cold drinks to be kinder on the planet as we travel. This one is great in that it also comes with a re-usable straw plus cleaner and it comes in a fantastic range of colours, find her favourite here.
Again, these super useful RFID blocking travel wallets / passport holders come in multiple colours, have a look. Everyone needs some sort of travel organiser to keep everything safe and on-hand at the airport. See the full range of colours here.
This is genius and I want one. I travel with a rubber doorstop, but this is one better, anyone trying to get into your hotel room will trigger an alarm, waking you up and alerting others. This is a must-have, buy them here.
Portable power banks or chargers are also essentials. This one is small, cute, easy to carry and will make sure she's never stranded without a phone or Kindle to read. This one is one of the best on the market, and it's red so you can find it in your purse easily.
Travel Themed Clothing Items
These are a safe bet, we love to wear our love of travel and show the world that exploration is our passion. The great thing about a scarf is – you can't buy the wrong size! Scarves are also super useful, I never leave home without one or two. Buy it here.
Travel Vouchers as Gifts for Women
These are perfect! You can use these GetYourGuide vouchers to buy admission tickets, tours, cooking classes, airport transfers, hot air balloon flights and more.
If the woman you're buying for is a mum, why not buy a voucher for the whole family? This would be hugely appreciated by my clan. Buy your voucher as a gift, here.
GetYourGuide are a brand we trust and we've used them to book hassle free tours and experiences in Europe and Asia but they are global. Use the button below to check out this idea. We have a review post on GetYourGuide on this site, we honestly do use them ourselves.
If you enjoyed our selection of travel gifts for women, would you save it to Pinterest for us? Thanks.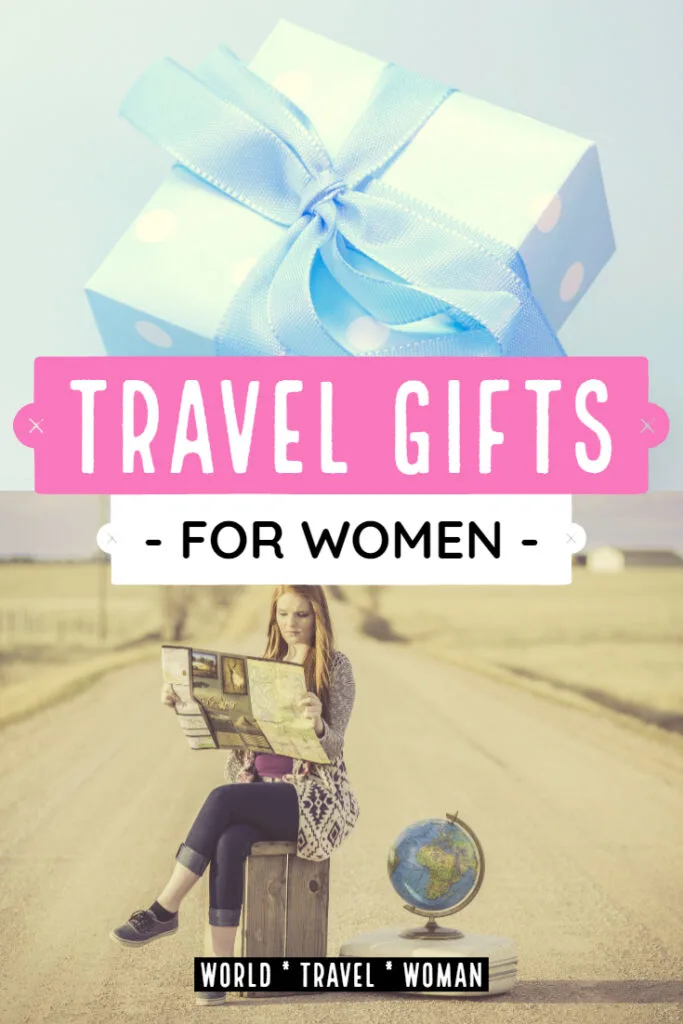 We very much hope you enjoyed our selection of travel gifts for women that you found ideas to suit you and your female loved one. I'm sure she'll be thrilled with any of these. If not, keep looking, I'm sure you'll find the perfect travel gift in time for her birthday, going away, or even Christmas.
If you'd like to hire a car during your stay, use this car rental comparison tool to find the best deal!

We also suggest you take a look at this company to get a quote for all kinds of the more tricky adventure or extended travel insurance.

Try Stayz / VRBO for an alternative way to find rentals on homes/apartments/condos in any country!