This post may contain affiliate links.
Gifts from Australia are many and varied but what can you buy to remember your Australian trip or to gift to a friend or loved one?
This post covers the best Australian souvenirs and gifts. What's on sale Downunder to remind you of your great Australian adventure or to gift to a loved one?
We also give you some ideas and tips and even a vast selection of Australian items to buy online.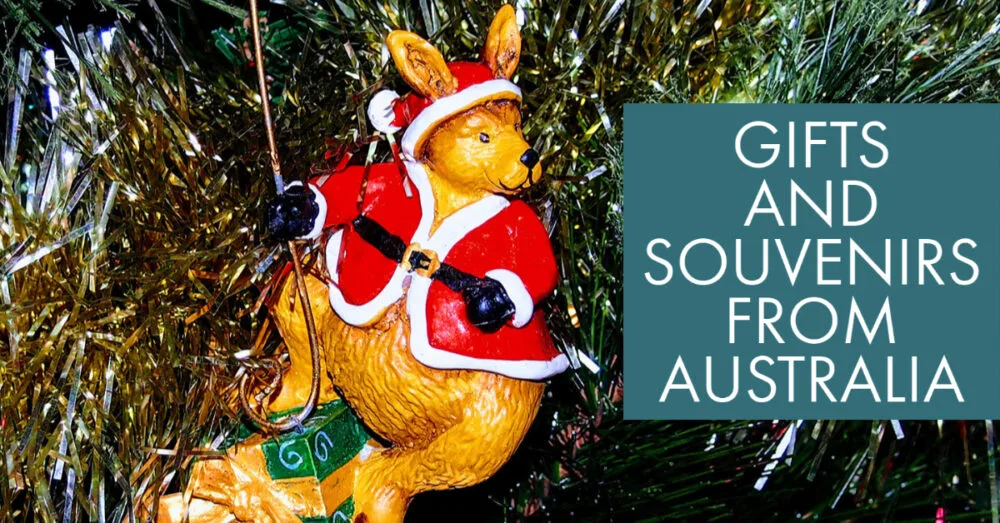 Gifts and souvenirs from Australia
hide
Popular Australian Gifts or Souvenirs
Popular Australian souvenirs include just about anything with a kangaroo or koala, Australian flag, Australian shepherd dog, traditional art, or map.
You can find these on fridge magnets, mugs, calendars, T-shirts, caps, bags, phone cases, just about anything.
Also, look out for famous Australian products, these make great gifts or souvenirs, think Ugg boots, the traditional Aussie sheepskin boot, or slipper (you can buy online direct from Ugg here.)
Then there are Australian hats, the Akubra hat is practical, durable, and high quality. It's a souvenir you'll get a lot of use out of.
Australia also produces some quality food products and fine leather works.
Buy a hamper, wallet, or many such gifts here. These can be packaged, personalised, and sent as gifts internationally.
Many of these items would make great Christmas gifts for an Australia-loving friend or even for homesick Australians in far-off lands.
I happen to be married to an Australian, I know how he always loved anything Australian as a gift when we lived overseas.
A simple packet of Tim Tams or bag of Australian lollies(candy, or sweeyts in the US and UK) would usually cure his homesickness.
Let's get into the Australian souvenirs and gifts.
Best Australian Things to Buy
Buy Australian Gifts Online Here
If you're looking for a one-stop shop for buying Australian gifts and souvenirs, we found this little treasure trove.
Everything Australiana, from homewares to Aborigina or indiginousl art, T-shirts and signs, can be found on this site. They ship worldwide. Check it out!
Alternatively, quality Australian gifts, such as Maggie Beer food products, leather items and fine hampers for Christmas can be ordered at this site and gift-wrapped for international delivery.
Australian Christmas Ornaments and Decorations
An Australian Christmas is likely to be spent on the beach or by the pool, but you can live some Australian memories at home next to your tree or roaring fire.
Australian Christmas ornaments and decorations come in many forms, beautiful glass tree ornaments of Australian flora and fauna may be hard to pack, but if you can be gentle, they're memories to treasure forever.
If you're in Australia during the festive period the best place to look for these is the big department stores.
Myer department stores are a good place for quality Christmas ornaments.
Alternatively, check out these cute Australian Santa Christmas tree decorations. He's adorable in his slouch hat and has his koala by his side
Australian Foods, Drinks, Sweets, Candies, and Lollies
In Australia a lolly isn't a lollypop. Lollies to Australians are candies or sweets and there are plenty to choose from.
While most international confectionery brands are on sale and popular in Australia, some Australian food products are uniquely Australian and make great (temporary) souvenirs or gifts.
We'll give you a list below and the link will take you to a place to buy them online.
Your first stop should be this site, specialists in Australian gifts, with international delivery. Just open this site and search "food". They have a fantastic range of perfect Australian gifts.
Australian Photographic Book Gifts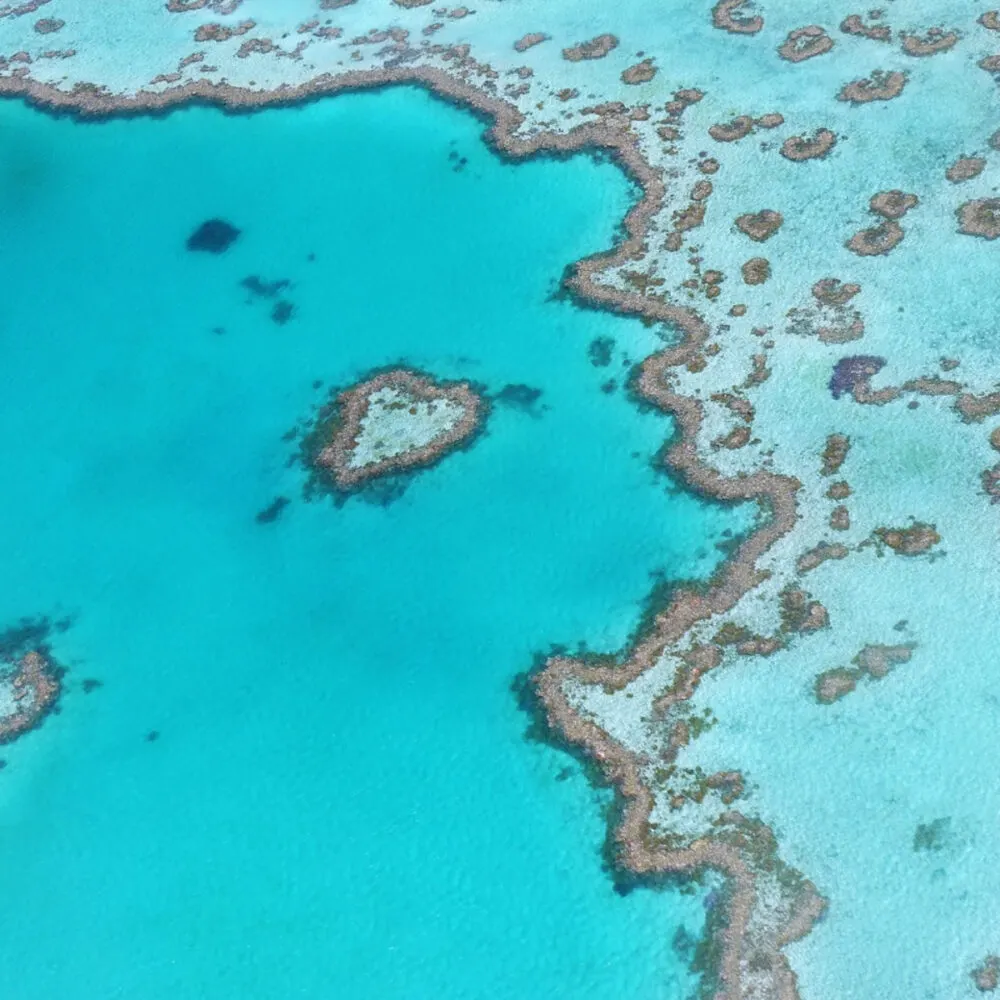 Australian photography books are populargifts and souvenirs and you'll find them at most gift shops in Australia and at the airport.
Photographers' shops are common in any tourist town too, where you can buy larger photographic versions of incredible Australian landscapes and art.
The affordable option is a small hardback coffee table book of images such as this one, available to buy on Amazon.
Coffee table books make a great gift from Australia!
Australian Clothing Gifts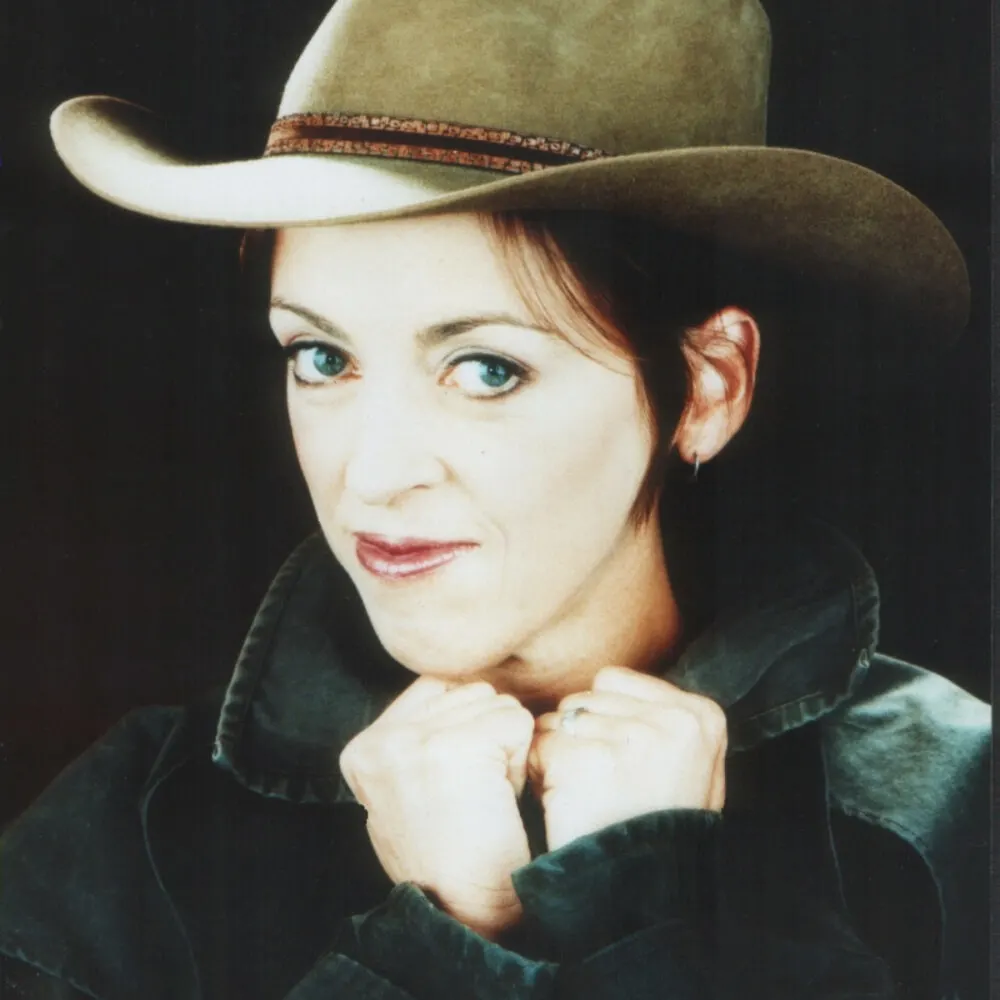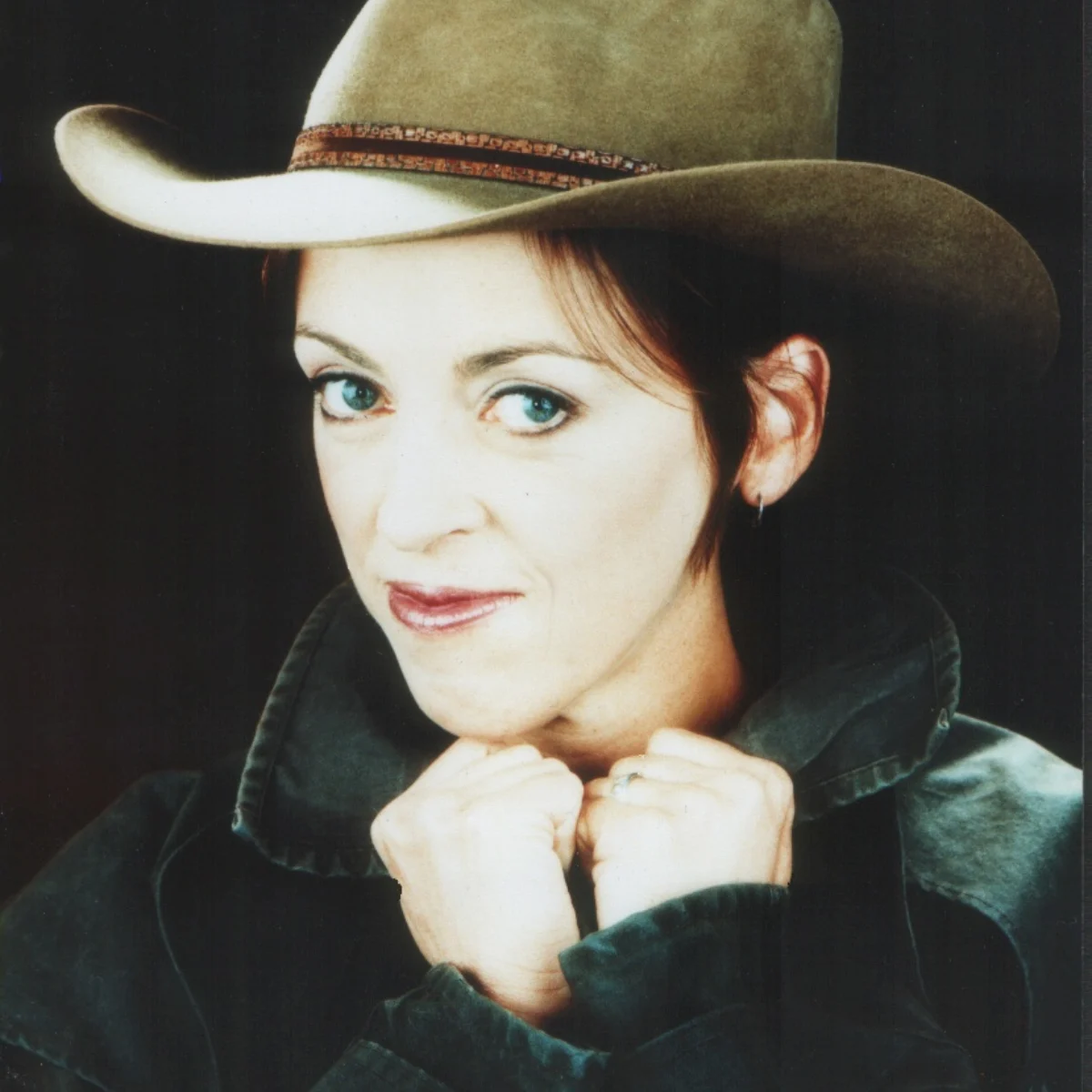 You can buy a T-shirt with a kangaroo to koala anywhere in Australia, everywhere even.
That might be a slight exaggeration, but it feels that way.
These are great souvenirs for kids, but for adults, go for quality.
Think along the lines of Akubra hats, Ugg boots, and Driza-bone oilskin coats. You can see me in the photo above modelling two of the three classic Australian clothing icons.
Ugg (Be sure it's Ugg Australia not the American brand of the same name.) The Australian Ugg store is the place to go to order all Aussie Ugg boots and slippers online.
Akubra. The classic Australian outback hat.
You will also find a lot of novelty leather goods in Australia, made from a wide variety of creatures. I don't want to go there!
Australian Gifts and Souvenirs for Kids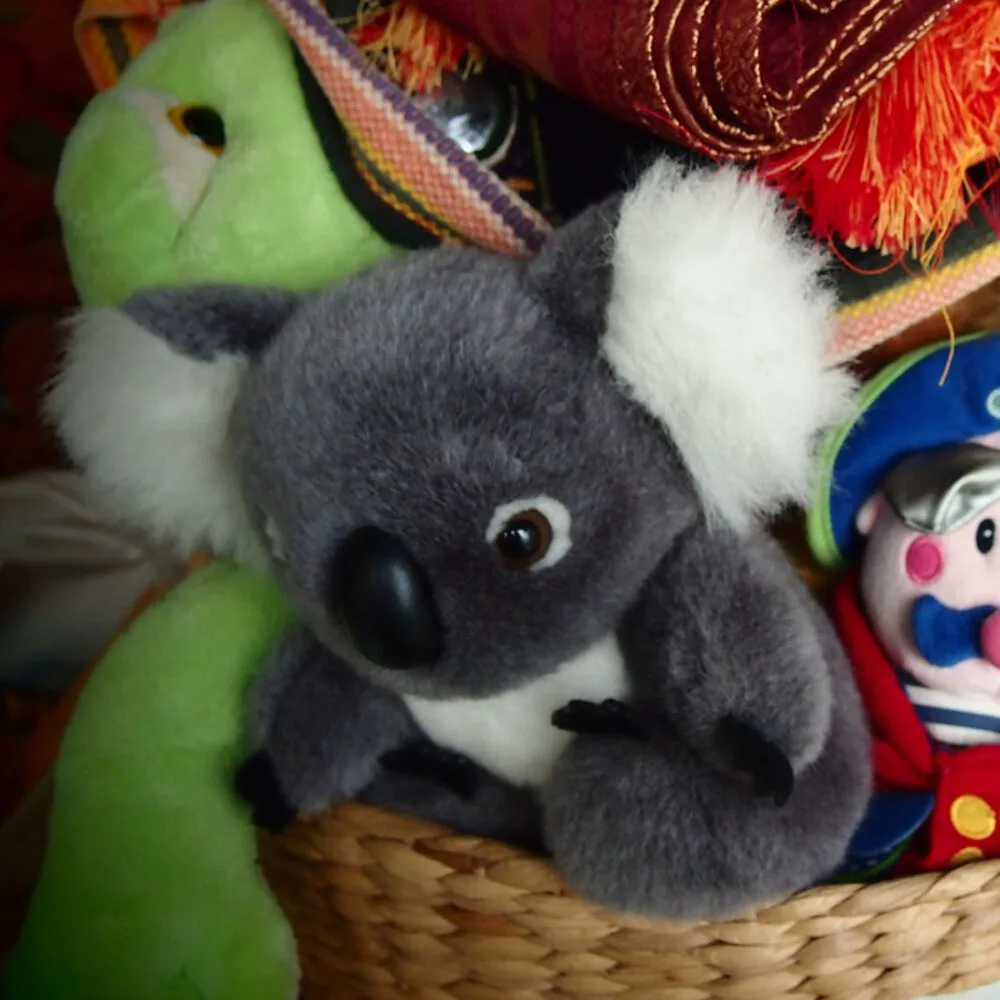 Aside from T shirts featuring favourite Australian animals, cute and, not so cute (think sharks, snakes, red back spiders, my boys love these!) books, toys, and games are popular Australian gifts for kids.
With small kids had a whole library of early readers dedicated to Australian wildlife, right alongside the Aussie cuddly toys.
There is something just so cute about koala stuffed toys, I longed for a koala plushy when I was a child. I have a few more ideas for you below.
The links will take you to Amazon to buy them online.
That's it for now but every time I see a great Australian souvenir near me, or spot a cool gift in the shops here, I'll add it to the post!
Shopping for gifts or souvenirs in Australia can be a lot of fun and if you get the chance, find an Australian market featuring local craftsman-made products.
Look out for Australian wood, jewellery, glass, beads, and art.
There are also a lot of didgeridoos, opals, and boomerangs to buy of course!
They'll be a souvenir or gift to treasure forever. So whether you're on vacation in Australia and wanting to buy a souvenir for yourself or a gift for those back home, or an Australian visiting friends overseas and not wanting to arrive without a present, I hope we've given you some Australian gift inspiration.
If you'd like to hire a car during your stay, use this car rental comparison tool to find the best deal!

We also suggest you take a look at this company to get a quote for all kinds of the more tricky adventure or extended travel insurance.

Try Stayz / VRBO for an alternative way to find rentals on homes/apartments/condos in any country!