This post may contain affiliate links.
Head torches are a must for many types of travel, hiking, camping, running, trekking, fishing, and daily life. Situations will pop up that require the need for not just a phone torch but a good head torch. Sure, most phones these days have built-in flashlights, but they won't do the job in a lot of situations plus you may not want to wave your $500 iPhone around all the time, especially not in dark alleys. Here's a look at best head torches, why you need them, where you need them and which to buy for your purpose.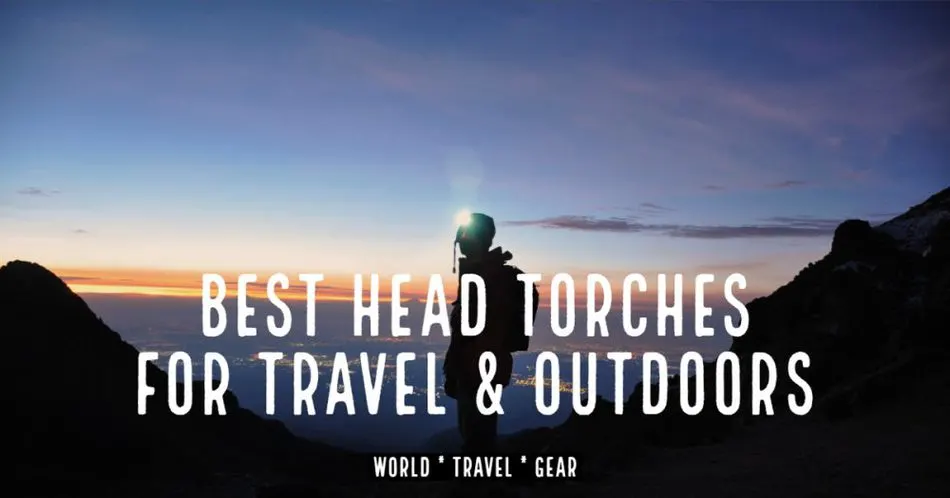 Please note that all information on this website reflects our personal opinion only. We are not paid to promote particular products over others. Please double-check all specifications for yourself before purchasing to be sure your head torch suits your particular needs.
Head Torches
Considerations When Buying a Head Torch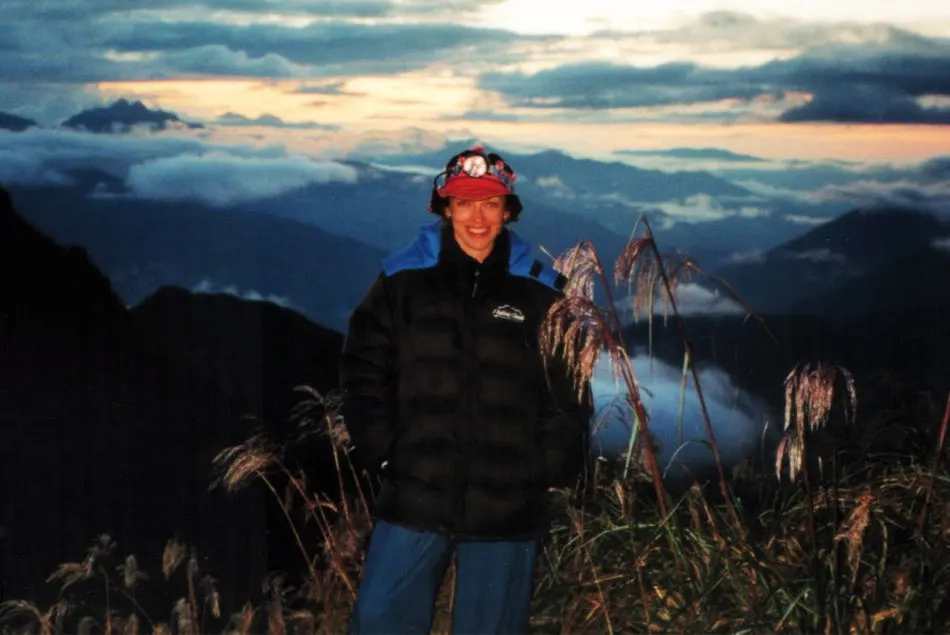 The main things to consider in choosing or buying a head torch would be the factors and features below. If you're looking for a more expensive headtorch or the best available for ultra-extreme activities, consider higher-end features. The head torches we recommend should do you fine for standard and adventure travel or every-day uses such as running or reading. I run in a head torch almost every morning. If I lived in a colder climate I'd certainly consider the beanies with built-in head torches below.
what batteries your torch will take. you either have one use AA/AAA or rechargeable batteries.
is it a USB rechargeable head torch
is it in-car charger compatible
how bright the torch is (measured in Lumens)
is it an LED light and does it have an additional red light or flashing features
the weight of the torch, batteries will affect this.
fit, will it stay in place easily
waterproof features
adjustable brightness
even solar charging
comfort – particularly important for reading in bed.
beanie head torches are now available – great for basic winter use.
Our Pick of The Best Head Torches and Flashlights
Below you'll find a quick access grid, our pick of the best head torches for different purposes. You'll find more discussion on this, reviews and information further down the page.
I love that modern head torches are better, lighter, cheaper and superbly suited to the purpose than those we were using 30 years ago. These are sleek and functional. For general outdoors, trekking, hiking or camping my personal favourite is the Lightess LED headlamp ( review below) So if you'd like to skip all our blub and just buy this one, go ahead, click through. It's super bright at 3,000 Lumens, zoomable, waterproof and rechargeable. I like using solar, but we already carry solar power packs, so on this occasion, I'd go for rechargeable instead. Please note this headtorch is overkill for basic travel use or reading in bed. It's very affordable, but not what you need for a hostel.
Head Torch
Features
Best For
Shop
Lightless LED Headlamp
Rechargeable Batteries Included,
Car Charger Included,
USB Charger Included,
Waterproof,
Drop Resistant,
Swivel Lamp,
Comfortable Strap,
Up to 3000 Lumen
Outdoor Adventures
Trekking
Hiking
Camping etc.
Check Price
Foxelli USB Rechargeable
Headtorch
Micro USB charging cable included,
180 Lumen
Basic Travel,
Hostels,
Reading
Check Price
2 for 1 Gear Light LED Headlamp

2 for the price of 1 basic head torch,
Stated as being suitable for adults or kids,
Battery Powered ( not included)
Pivot head,
7 modes.
Best Budget Choice
Check Price
LED Beanie hat with built-in head torch. Pravette.
A beanie with a head torch.
one size fits all,
men, women, kids,
colour choices,
USB rechargeable batteries included.
Lamp is removable for washing.

Beanie Head Torch
Check Price
Head Torch For Hiking and Camping
If you're camping and using outside toilets dropping your phone into the WC is a definite possibility and really – you're going to want your hands free in these situations. Should you have to hike or trek after dark you'll 100% need one. Not having your hands free on rough terrain is dangerous.
Even if you plan to not hike in the dark a head torch is a must. Imagine, for example being affected by altitude and having to make an emergency descent in the dark. A head torch is essential equipment.
A Head Torch For Travel, Hostel Use and Reading in Bed
A cheaper or low-cost model should be fine for basic travel, hostel use and reading in bed. You may want to read at night on a bus or train or find something in your bag in the dark.
For travel use, pick one that's not super bright and without a battery pack at the back of your head. Choose a simple elasticated strap that will stay in place and not dig into your head on the pillow or seatback. You probably won't need your basic travel head torch to be waterproof so our pick is this one.
Reviews on Leading Head Torches
Black Diamond Storm Head Lamp
This small and sturdy torch is brilliant for just about anything. With the ability to move between various brightness modes this is handy if you just need a small amount of light.
The warning light to tell you how much charge left is a great feature too. 4 AAA batteries are common and unlike the torches that take 3, you won't have a battery left over each time.
I use this for running as the torch is lightweight and doesn't bounce when I run. While not as bright as others the trade-off between size, weight and light strength is something where smaller torches often win.
1 Quad Power LED and 1 Double Power white LED emit up to 250 lumens on max setting

Power Tap Technology lets you transition between full and dimmed power

Red and Green Single Power LEDs for night vision modes have dimming and strobe settings

Uses 4 AAA batteries and three-level power meter shows remaining battery life for 3 seconds after switching on headlamp

Fully dust- and waterproof with sealed housing and latch opening (IP67)
Petzl – TIKKA XP Headlamp 180 Lumens
One of the oldest and most trusted headlamp companies, I've been using Petzl for nearly 30 years without any issues to date. Extremely easy to use with just one push button this will keep working long into the future.
The only downside is the 3 AAA batteries meaning you always have one leftover from each packet. Some newer Petzls have a rechargeable battery that you can buy. This adds to the cost as you have to buy from Petzl.
If you're after a solid well built head torch that will last years then Petzl is a brand to lookout for. Petzl Tikka comes in various styles and colours. Just as long as you have a use for that leftover AAA battery everytime you need it. I've found that they use quite a lot of battery power compared to some of the other choices available.
180-lumen maximum output

Beam switches to reserve mode when batteries are getting low in order to preserve remaining battery life

Choose from three different modes(proximity, movement, or focused) for various situations

Simple push-button system for quick lighting mode selection

Uses 3 AAA batteries
Hybridlight Solar / Rechargeable 75 Lumen LED Head Lamp with Detachable Compact Solar Panel. Solar Panel Charges indoors or out. Quick Charge with included USB Cable
The most versatile torch as it can be charged either with the solar panel indoors or out or just plugged into the wall via USB fast charging. An impressive 25 hours of light can be obtained with one charge.
I'd recommend this if you were heading off-grid and needed to make sure you had enough light without taking loads of batteries. The Himalayas springs to mind for this torch.
I love this head torch for the simple ease of being able to charge it where ever I am. Often in places like the Himalayas, you'll be charged per hour for charging devices. Even then the charge can be sporadic and slow. Being able to charge this each day (if needed) on the outside of your backpack is a big selling point for me.
Hybrid solar and mains charger: Charge using the detachable solar panel outdoors OR indoors under incandescent lighting, OR by connecting via the included USB cable for rapid charge

The perfect comfortable Headlamp to wear for hours. Rotates 120 degrees vertically

25 hours of light on one full charge guarantees you will never run out of light. Even when you're out for weeks

Durable and water-resistant. Perfect for Biking, trekking and, hiking.

Once charged it holds its charge for months. Always ready when you need it.

Rechargeable battery.
Aikertec Rechargeable LED Headlamp 100000 Lumen, Super Bright Head Lamp Flashlight with 5 Lighting Modes, IPX6 Waterproof, Zoomable Headlamp for Camping, Hiking, Fishing, Biking, Running (2 Pack)
This is my pick of the bunch and the modest price barely reflects this. The 100000 Lumens will light up a whole campsite or outdoor area effortlessly or with the zoom adjustment, you can pinpoint certain areas in light. Five separate modes allow for extending the battery life to get the most out of the torch. Rechargeable battery allows for continued use and not a constant supply of AAA batteries. It comes with a satisfying lifetime warranty.
High performance LED bulb delivers 3000 lumens to give you the brightest illumination up to 100,000 hours.

When you're doing work up close or you want to focus on a specific object, zoom in to project a bright spotlight. Zoom out and you easily turn your beam into a wide floodlight.

The kind of light you'll need will depend on your actual environment. Switch modes from 5 Light Modes: High, Mid, Low, Strobe and SOS

2 x 3.7V 18650 Rechargeable Batteries, Wall Charger, Car Charger, and USB Cable are supplied so many options on how and when to charge your batteries.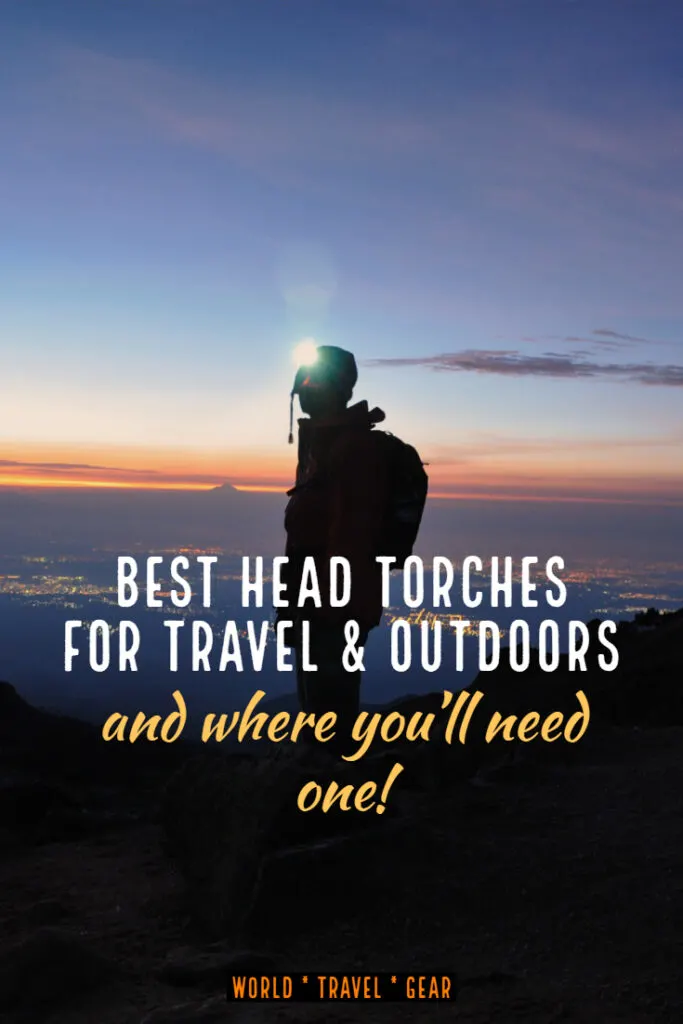 Picking The Right Travel Torch For You
There are so many options on backpacking, trekking and travel torches with numerous sizes and price points. There is no one size fits all. Do you need one for hiking through the dark in the wilderness or are you just reading a book in bed while staying in a hostel?
You may even find that you need a couple of different head torches. With the cost of torches dropping over the last decade it is much more affordable to buy the head you need. I personally have a couple for both camping and running.
Looking at the above selection there will be one that can tick all of your boxes. Back to our main page of Travel Gear.
If you'd like to hire a car during your stay, use this car rental comparison tool to find the best deal!

We also suggest you take a look at this company to get a quote for all kinds of the more tricky adventure or extended travel insurance.

Try Stayz / VRBO for an alternative way to find rentals on homes/apartments/condos in any country!