Back home in Australia outdoor pursuits are, understandably, big news. We owned kayaks, camping gear, fishing tackle and a great big truck to transport them in. Our children were small, so our kayaking endeavours were restricted to our local (Four Mile) beach, Lake Tinaroo on the Atherton Tablelands along with the occasional foray as far south as beautiful Magnetic Island off Townsville. Recently the kids have really polished and perfected their kayaking on Ko Phangan and on day tours from sleepy Vang Vieng in Laos.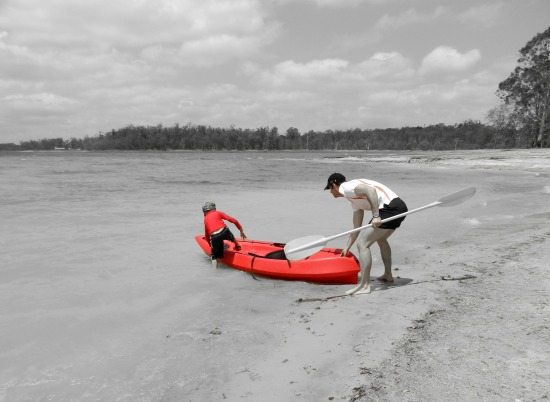 But back to the Australian kayaking scene, lets look at some amazing places to take to the water around Australia.
If you can't wait to get out in your kayak again or if you're thinking of going kayaking for the first time here are five of the most beautiful kayaking destinations in Australia for you to discover this season. Now that the weather is heating up, it is perfect to get out on the water, whether it be on smooth lagoons or across crashing waves. Feeling the sun on your back and the splashing water on your face; nothing could be better. With the new season coming in it might be time to replace old gear or even start afresh, so head over to a camping, boating and fishing store, like MOTackle and get what you need.
Any post on this site may contain affiliate links. We earn commission on these should you make a purchase. All recommendations are genuine and we are not paid to include products, hotels, and so on.
Sydney Harbour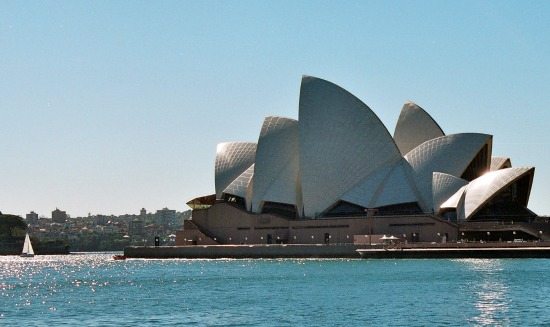 If you want a busy and exciting kayaking trip, then the Sydney harbour is the place for you. You'll be sharing it with every other kind of boat you can imagine, so you need to keep your wits about you. The route is from 15 to 35 kilometres long, depending on how many corners you want to cut. Starting at Rose Bay, you can make your way past the iconic Sydney Opera House and under the Harbour Bridge. Do a U-turn around Goat Island and start heading back or, if you are up to it, keep heading down the river. On the way back you get a great view of the cliffs at the harbour mouth.
Rottnest Island
Situated off the Western Australian coast near Perth, Rottnest Island is the perfect place to relax and go kayaking. While paddling around the island you may catch a glimpse of the local quokkas, a native marsupial of the island. With a 30 kilometre circumference, you can choose to pull in to one of the many bays or test your limits by going right around the island. The crystal clear waters of the Indian Ocean give you the chance to look down at the fish species living in the area. You can take the ferry from Perth to get to the island, or if you are game you can kayak across the 17 kilometre bay.
Moreton Bay Island
For wildlife fanatics, Moreton Bay is the place to be. You will feel like you are creating your own nature documentary as you paddle between all the islands in the bay. Get access to areas where boats cannot by skimming off the sand bars and mud flats. Enjoy the chance to see the local dugongs that live in the area, a rare and endangered species. If you decide to go out on the Moreton Bay Island coast, you can see dolphins and whales migrating up the coast as well as visit some of the many ship wrecks in the area.
Hobart Waterfront
Setting out from Sandy Bay, you can share the feeling of sailors finishing the Sydney to Hobart Yacht Race. A short paddle to Sullivans Cove will show you the local fish market and this is a great place to stop for lunch. Once you finish gobbling up the best fish and chips on the island, take up the paddle and make your way to Lindisfarne Bay to lie back and relax in the sun for a while.
Hinchinbrook Island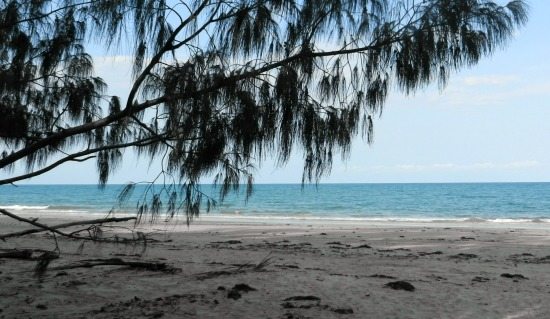 If you are looking for a northern getaway, Hinchinbrook Island is the ideal place for you. Sitting between Cairns and Townsville, the island has an incredible diversity of scenery. From rainforest covered mountains to pristine sandy beaches, there is something for everyone. While taking a paddle around the island, you may just find crocodiles in the channel dividing the island from the land.
Australia has many fantastic places for amazing kayaking experiences and these are just a few. What other places do you know that offer amazing kayaking routes like these? Want more information on travel to and around Australia? You need our Australia Travel Blog page.
Alyson is the creator of World Travel Family travel blog and is a full-time traveller, blogger and travel writer. A lifetime of wanderlust and now over 7 years on the road, 50+ countries allowed the creation of this website, for you. She has a BSc and worked in pathology before entering the travel arena and creating this website. World Travel Family Travel Blog has been helping you travel more, better and further since 2012, when Alyson and James first had this life changing idea. On this site you can find endless travel information, tips and guides plus how to travel, how to fund travel and how to start your own travel blog.