This post may contain affiliate links.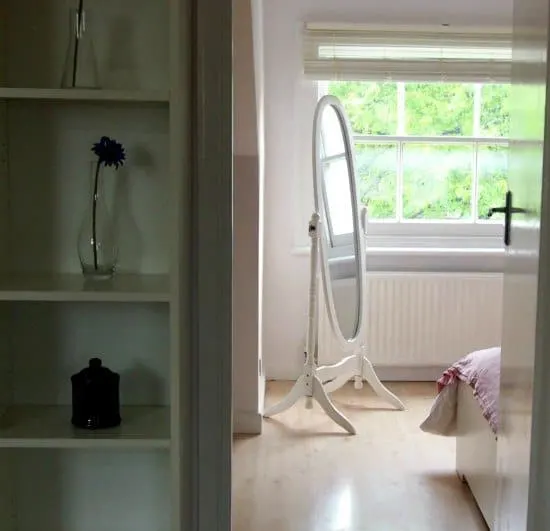 This family apartment in Kensington,London, was so lovely that we just wanted to drop the packs and stay forever.
It was in West Kensington, just a couple of minutes walk from West Kensington tube station. This area has a lot of huge old buildings and many have been converted into short let flats and apartments. The buildings themselves are full of history and character while the flats are modernised with varying degrees of luxury. This was a great example of doing it well, stunning tiles and stained glass to the street entrance with a modern, spacious, functional interior.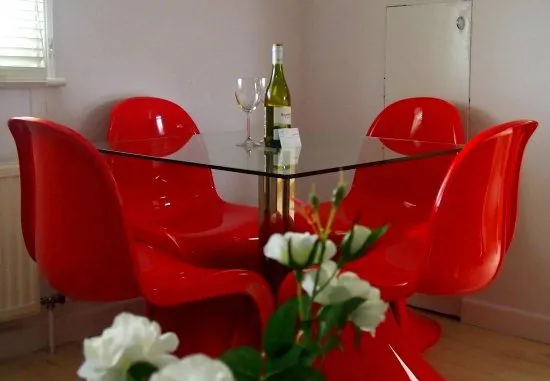 This flat, which rents through FG Property Management was finished to a nice standard, everything was very Ikea, fresh and new. What really gave this flat the edge was its size, 2 good-sized bedrooms would have given us, as a family of 4, a reasonable sized central London family home so for a short-stay rental in the city, this was real luxury.
Our flat was in the top of the building, nestled under the eaves, roof windows gave us wonderful light and fresh air while regular sash windows gave us a view.
Location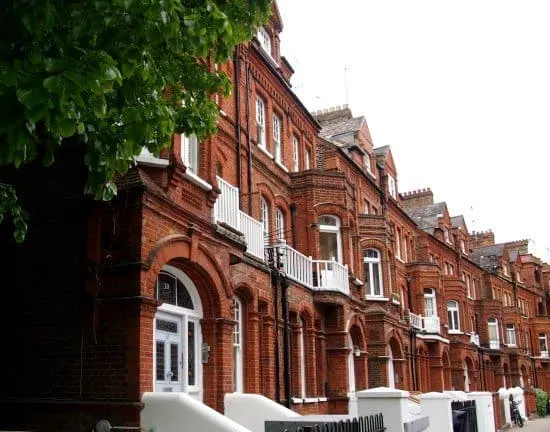 Kensington is a huge area of central London, and forms part of the Royal Borough of Kensington and Chelsea.
There are an abundance of tube stations covering the area including, Kensington (Olympia), South Kensington ( The big museums), West Kensington and Kensington High Street.
West Kensington tube station is on the District Line between Earl's Court and Barons Court and is in London Travelcard Zone 2. It is on North End Road close to its junction with West Cromwell Road/Talgarth Road.
The lower the zone number, the closer to the centre of London you are and the less your daily tube pass will cost you.
From this family apartment in West Kensington we could walk to Kensington Park ( next to Hyde Park and Marble Arch, including Kensington Palace and the Princess Diana Memorial Playground) within 45 minutes, passing Olympia and Kensington High St on the way.
As locations for a base in London go, West Kensington is an excellent one.
What Was Included at This Apartment
2 double bedrooms, both with plenty of space and storage
A modern bathroom, well presented with a good shower.
A large open-plan living room/kitchen with dining table, breakfast bar and well equipped kitchen.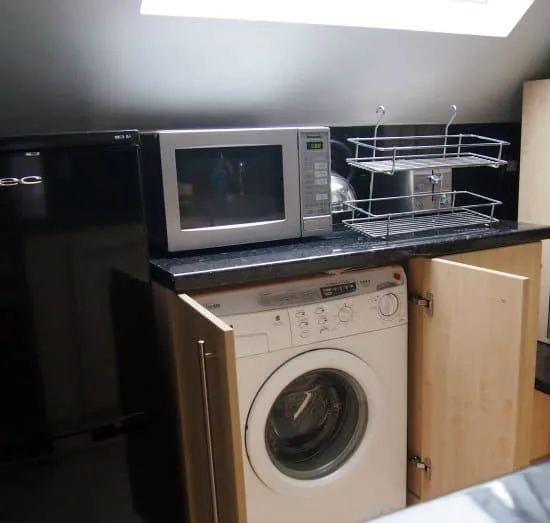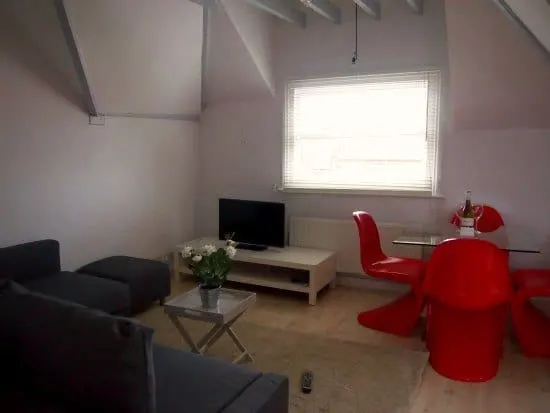 A large sofa-bed corner seating unit in the living room could sleep 2-3 extra people.
TV with an excellent range of channels.
Good free Wi-Fi that worked well everywhere in the flat.
A washing machine ( supply your own powder)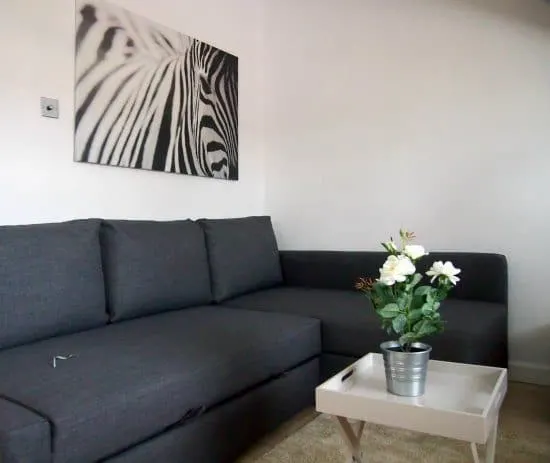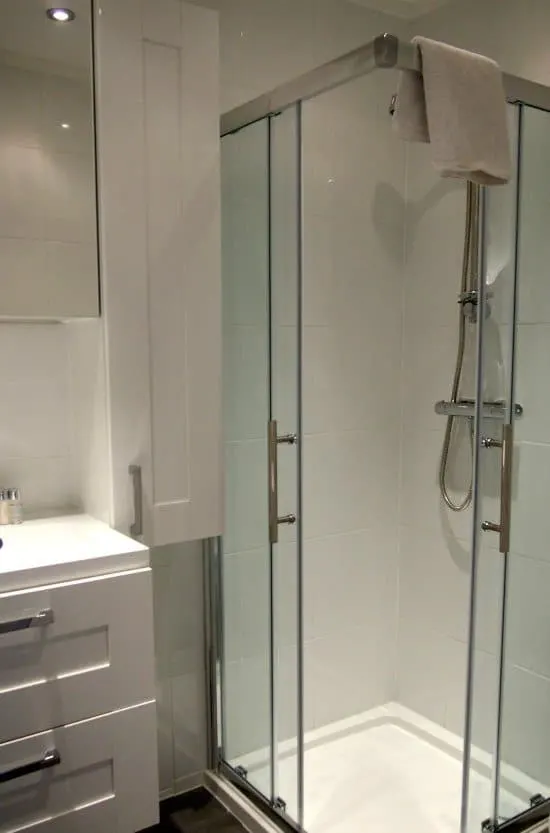 A dish washer ( supply your own detergent)
A modern bathroom, well presented with a good shower.
An excellent selection of pots, pans and other kitchen wares.
Toiletries, washing up liquid, kitchen rolls and hand soap.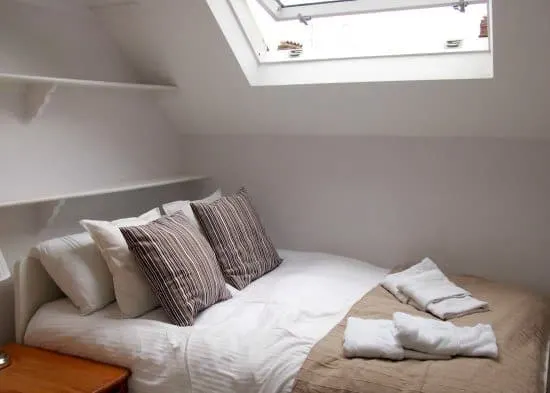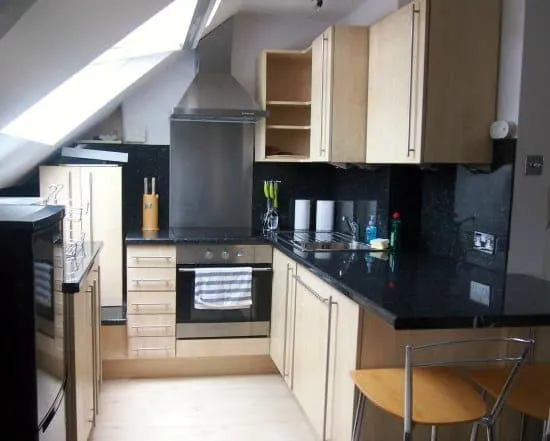 Plenty of clean, fresh bedding and towels.
Gas central heating and instant hot water.
A hairdryer.
Check in Procedure and Baggage Storage
A problem we have faced in London over the last week was filling the time gap between check-out and check-in times. We normally have to check-out between 11 and 12am, but cannot check-in to our next hotel until 2-3pm.
This leaves us in Central London with heavy backpacks.
FG properties have teamed with City Relay to make the check-in process more convenient. We arrived at the City Relay office, almost opposite Earl's Court tube station ( where there is a TARDIS, so it's worth the trip) early in the morning and were able to leave or bags there for the day while we explored London. Later we returned to pick up our keys, information pack and luggage before travelling 1 easy stop on the tube to our apartment.
What Did It Cost and FG Property Management.
FG property management offer fully equipped, privately owned, luxurious apartment rentals in London, Paris, Barcelona, Amsterdam, Rome and Marrakesh. You can click through the above link to view their website, or contact them on +44 (0)207 993 8629. You can follow them on Facebook here.
This London flat was brand new and is not listed on the FG Properties website so I can't give you an exact price. We were trying out this flat as guests of the company.
They have many beautiful apartments for rent in Kensington, of all sizes, costing around £60 to £400 per night, from what I've seen of this market in London recently, the prices aren't bad. Based on this experience, we would certainly recommend FG Properties and will look into using them in future.
If you'd like to hire a car during your stay, use this car rental comparison tool to find the best deal!

We also suggest you take a look at this company to get a quote for all kinds of the more tricky adventure or extended travel insurance.

Try Stayz / VRBO for an alternative way to find rentals on homes/apartments/condos in any country!