This post may contain affiliate links.
I think Ella in the hill country of Sri Lanka is one of my favourite towns so far. It's full of tourists, backpacker type tourist mostly. There are endless guest houses asking too much money, but it's really refreshing to be up in the hills. It's cool, if not cold, great walking weather. That is what people do in Ella, they walk.
Yesterday we took the boys up Little Adam's Peak and on to Nine Arches railway bridge. That was around 8Km.
This morning we thought we'd try walking down the hill through Ella Gap to see what we could find.
As I just wrote on my Facebook page:
This morning we walked down the hill for 2 Km, turned right at the waterfall, walked 1Km up the hill past the monkeys, found the temple, found the guy with the key to open the temple, had a look ( great temple!) walked 1Km back to the road and then gave up and got a tuck tuck the next 4Km to the big waterfall. Possibly the most impressive waterfall I've ever seen, actually, waterfalls don't really do it for me. But I'm pooped,I haven't walked every day like this in ages!
It's true, I am completely and utterly, mentally and physically and I don't feel too well. I think six months on the road is enough for now, I'm looking forward to my rest in the UK over Christmas and some really great food and wine. Even people who are "on holiday" all the time need a break.
So, no fancy posts today, just some photos of this gorgeous little temple we found and the waterfall further down Ella Gap. ( photos of Ella Gap are in the Adam's Peak post, it's beautiful)
It's usually the real temples, the people's temples, not the big tourist attractions, that I enjoy the most. This one was great, built into the natural rock, nobody else there other than the guy with the key and a few monkeys.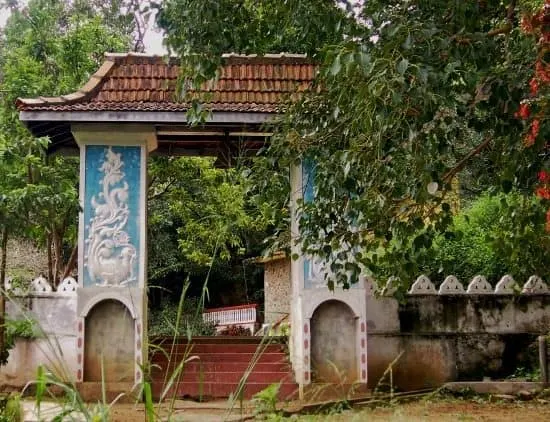 The sign says it's called Rawanaella Ancient Temple. We're not travelling with a guide-book, we're just sort of wandering and seeing what turns up at the moment. Sometimes it's nice to do that.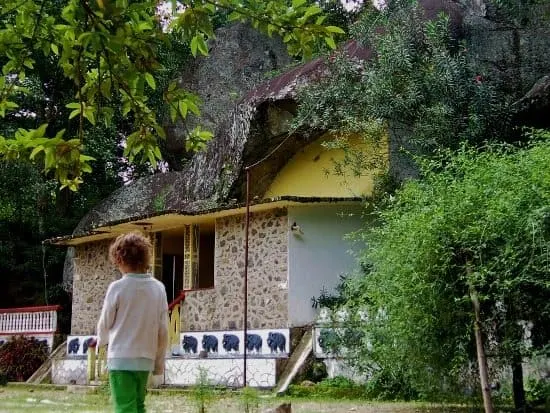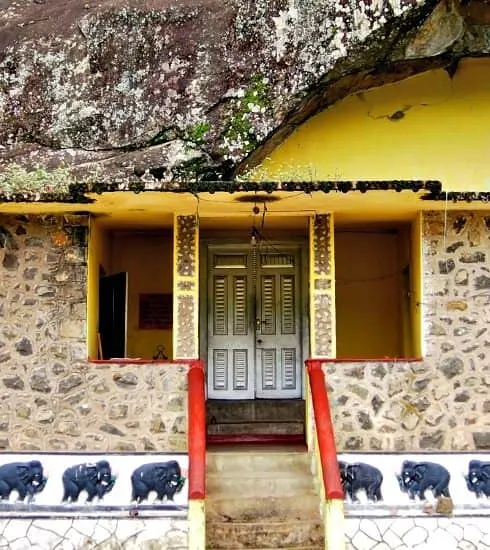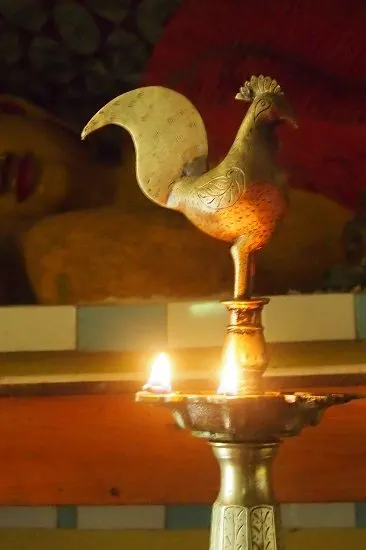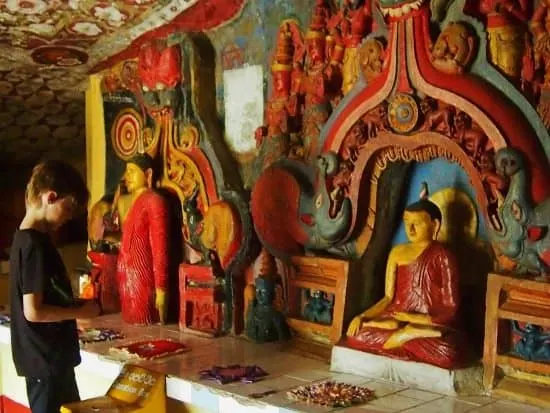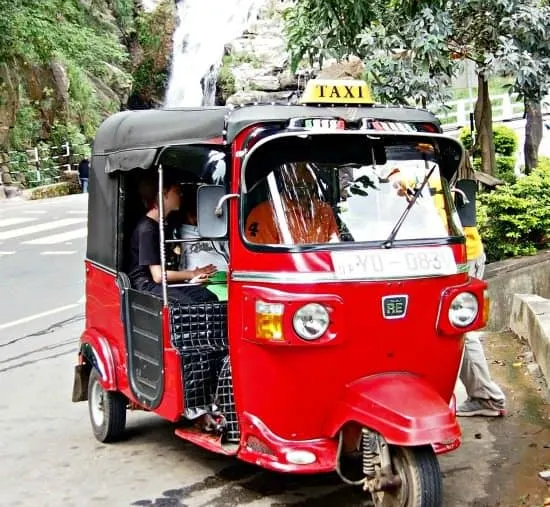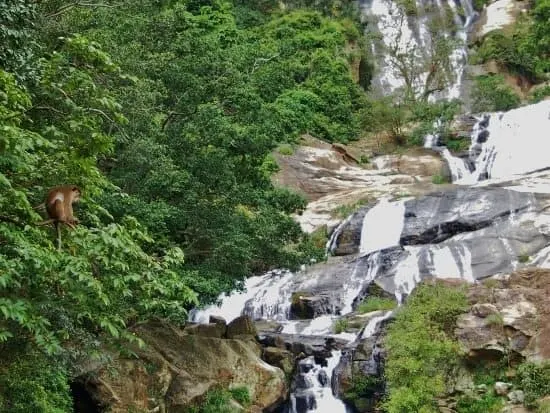 That's it for today and that's it from Ella. It's been raining all afternoon, an icy drizzle befitting Britain, so that, coupled with my total lack of energy, has made us decide to forget about Adam's Peak for now. Shame, but there's always next time. We're on the train to Kandy tomorrow, it's supposed to be a spectacular ride.
Back to our Sri Lanka Family Travel Home Page
If you'd like to hire a car during your stay, use this car rental comparison tool to find the best deal!

We also suggest you take a look at this company to get a quote for all kinds of the more tricky adventure or extended travel insurance.

Try Stayz / VRBO for an alternative way to find rentals on homes/apartments/condos in any country!