In the trekking season we will be trekking K2 Pakistan with kids. We're teaming with another family, the Jones family of Where the Jones and it's going to be epic. We have kids (all boys) between 10 and 15 years old and adults up to 51 years old. We're going to K2 in Pakistan. We now have a full team, including many bloggers, vloggers and social media influencers, ready to go and our dates are confirmed. We're going to put travel in Pakistan firmly on the map.
As an added bonus, we're making this a charity trek with all proceeds going to Prime Minister Imran Khan's ( yes, that Imran Khan ) cancer charity, IKCA . Details on how you can support that further down the page.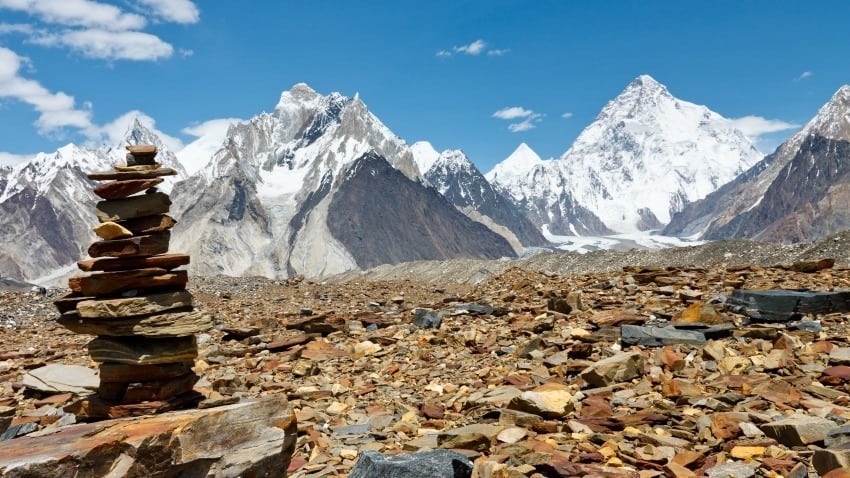 The K2 Base Camp Trek
The trek is around 3 weeks and is a step up from the Everest Base Camp Trek. There will be tents, no cosy tea houses, just porters, expert guides and outdoor cooking.
It will be in the Himalayan trekking season of 2019 , so May – October . We won't be revealing our exact dates.
The Jones family reached Everest Base Camp ( 5,365m) in the spring trekking season of 2018. They went solo, no porters, no guides.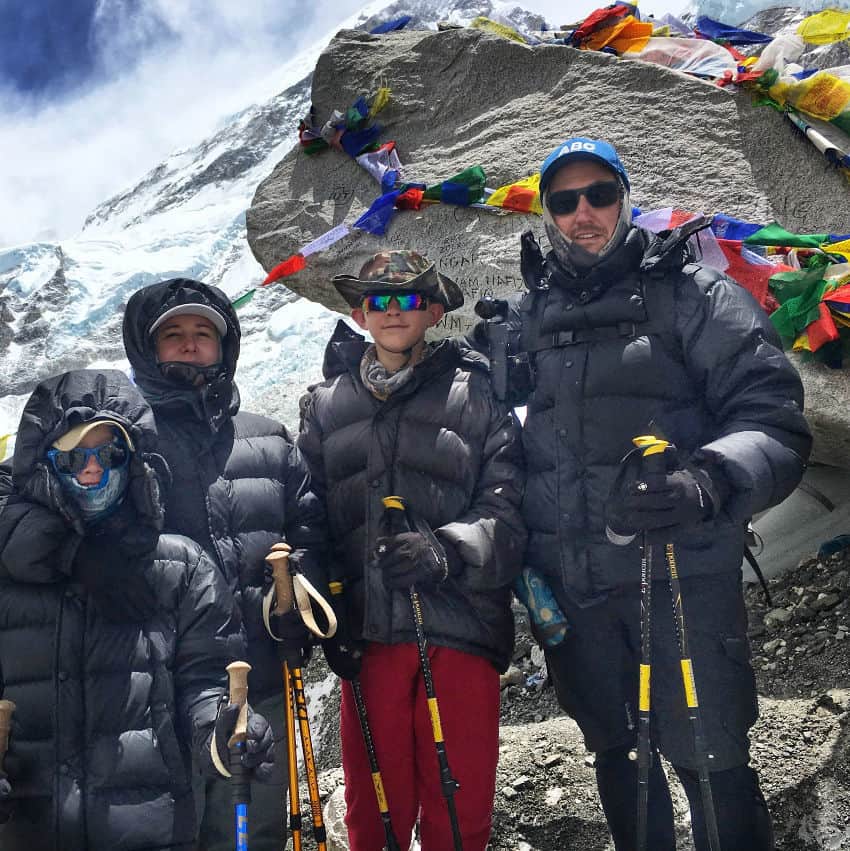 We, the World Travel Family people, took our kids to Everest two years ago and again in 2018
First time around we had no intention of trekking when we arrived in Nepal but mountain fever gripped us so we took off towards Base Camp in running shoes ( some held together with gaffer tape) and got as far as Tengboche (3,860m) before snow froze our toes. On this occasion we took a Sherpa guide to help keep a watchful eye on the kids, but no porter.
In 2018 we returned to Nepal and successfully completed the Everest Base Camp trek, independently, from the Nepal side. We later visited Tibet, and doing the EBC trek from Tibet is in our future plans, but first, Pakistan.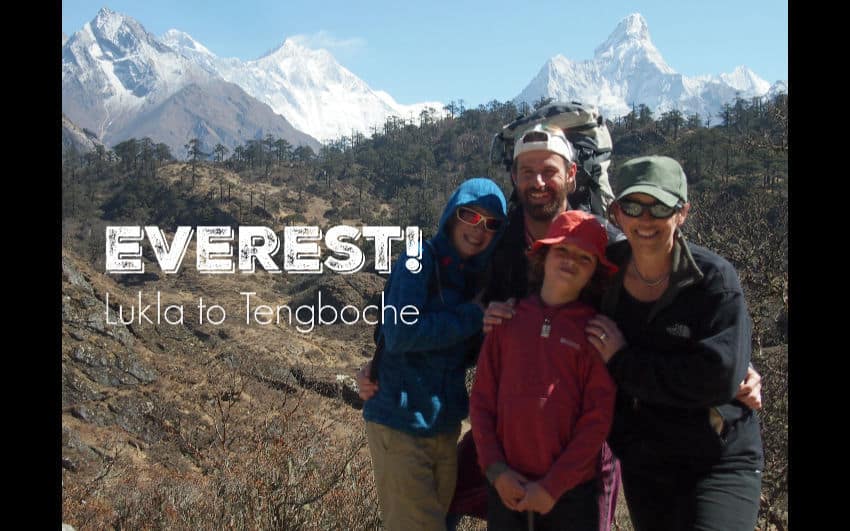 We have previously trekked the 3 week Annapurna Circuit (5,416m highest point) pre-kids, this was fully independent trekking, no guide, no porter, just a map.
We also completed a tented trek with full team, The Inca Trail ( 4,200 m) some years ago.
Last week we went up Ben Nevis, Britain's highest peak ( 1,345 m) and both families will be squeezing in as much trekking as possible before K2.
You don't need to be particularly fit, for this sort of trekking. It's more about mental strength and dogged determination, but obviously you need to be able to walk all day, at a decent pace, carrying a pack.
Some in our group are ultra fit ( my Ironman husband) but I'm really not. I could run 5Km right now if I had to, slowly. Ronnie and Amy are probably fitter than me and are at least a decade younger.
The kids are all just normal kids, no training needed for active young'uns.
Altitude is the great unknown. It can strike anyone anytime and fitness is no indicator. We've dabbled in Diamox but never had any major altitude issues.
Sponsorship and Funding on the K2 Trek
The Jones family are vloggers, I , obviously, run this website and its associated social media channels. This is a very large travel blog and we are professional bloggers and social media influences. This is no hobby blog.
A high profile travel vlogger and another top level travel blogger and Instagrammer are now also confirmed to join our team
We are self – funding this trip but we are also looking for sponsors. All proceeds above costs will go to P M Khan's cancer charity
The trek will be filmed for YouTube by Where The Jones, We, World Travel Family will also take some video for website and social media use. Of course, the trek and our sponsors will receive full coverage and promotion. We have a press release, media kit and list of deliverables available on request.
We are already stirring up some media interest and we expect a lot more. Ronnie Jones has done his first American TV interview about the K2 trek, just a few hours after our press release and we already had a music track dedicated to us, the wonderful K2 by Scott Cameron. We'll be using it in our video work.
The K2 trek is some way away still, we have a lot of time to prepare and to promote Pakistan, trekking companies, airlines, hotels, restaurants and of course trekking gear
Contacts. Because, Let's Talk
Where the Jones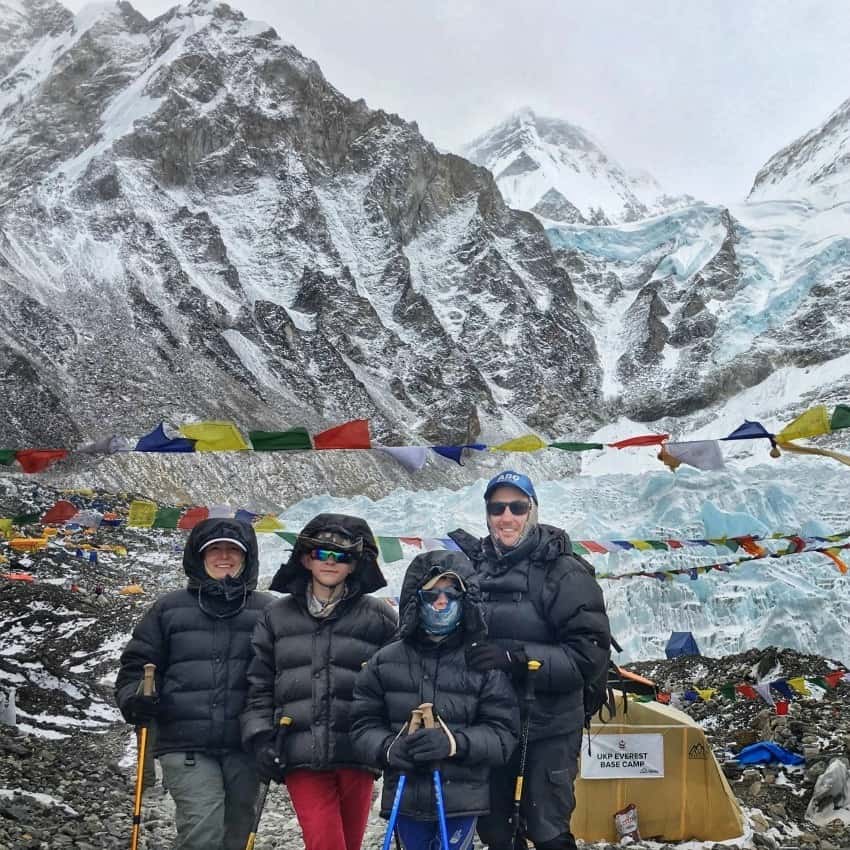 Name: Ronnie Jones
Email: [email protected]
Phone:1-314-325-6841
World Travel Family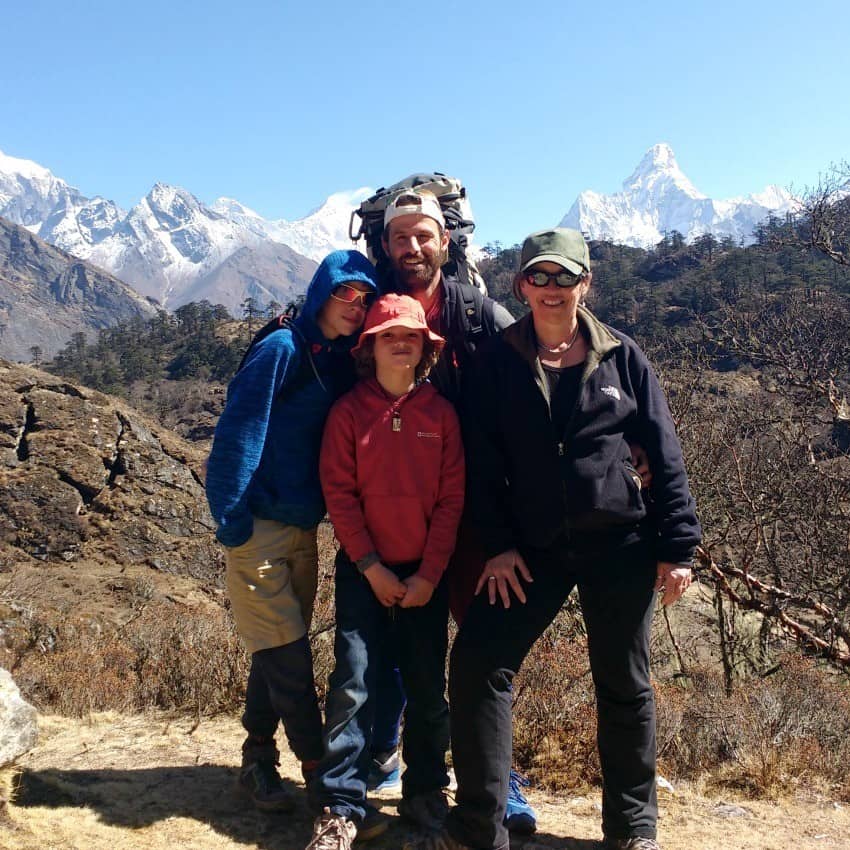 Name: James, pa.
Email: [email protected]
Phone: 44 7925 878 325 (UK)
Find Out More About World Travel Family and Where The Jones
You already found the World Travel Family website, have a look around.
Update : Where The Jones betrayed us and stabbed us in the back. We are no longer associated with them.
To find out more about Ronnie, Amy and family, you need their YouTube channel. Watch some of their Nepal content, ideally, all of it, and tell Ronnie he's awesome in the comments. He likes that. Please subscribe as preparations will be tracked in coming videos.
About Our Families, Can You Spend 3 Weeks With Us?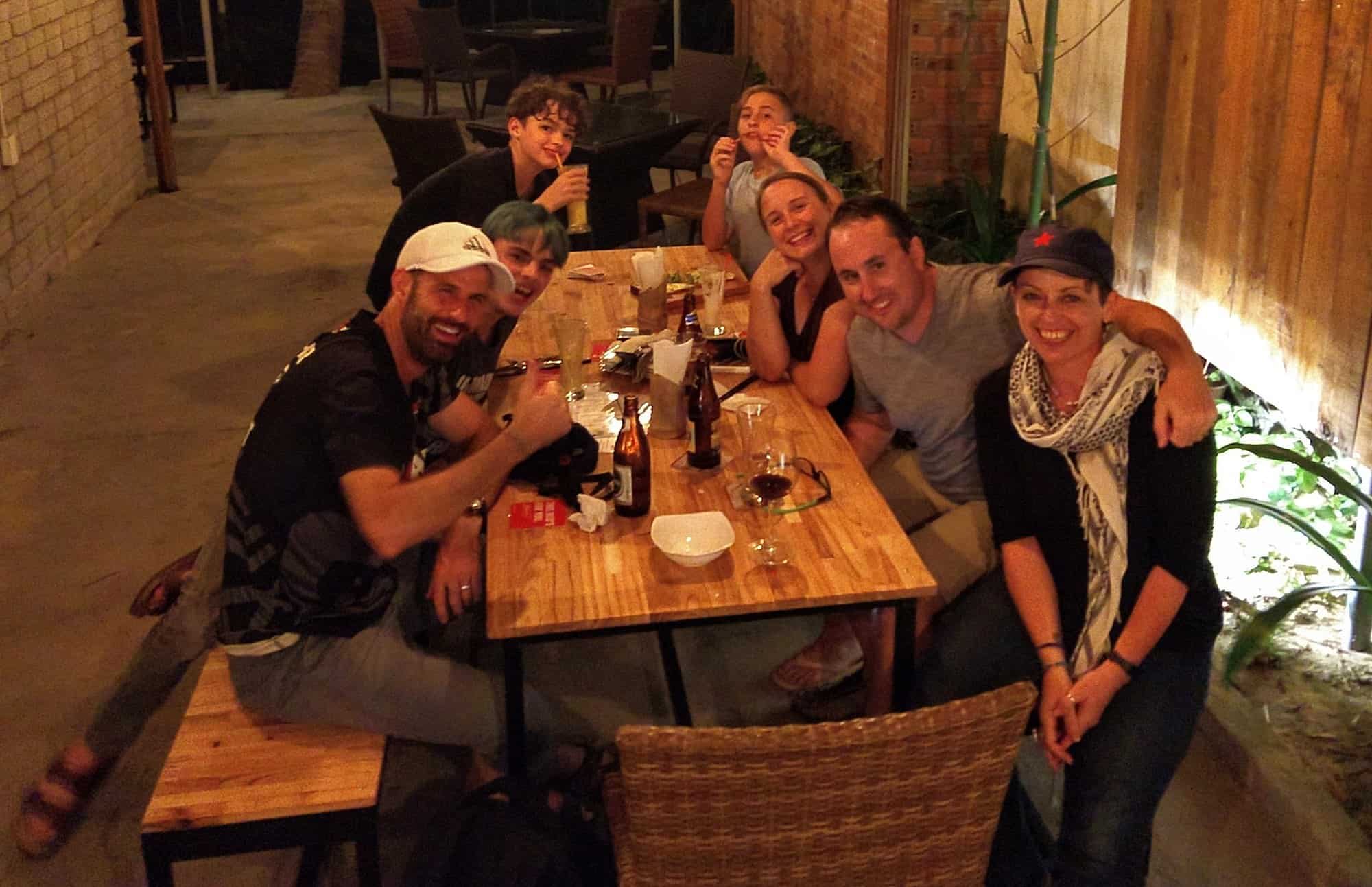 I'm going to be honest, I'm an introvert and not neuro-typical and I need my own space. Being around people for 3 weeks will be tough so sometimes I'll need to distance myself a bit. There may be freak-outs.
We met the Where the Jones family in Vietnam. We lived in Hoi An for 6 months all up and the Joneses were there for about half of that time. We all got along pretty well and bonded over food and beer at The Happy Buffalo.
We have since met up in London where we were working with and promoting Go Ape. We all still seem to get along OK despite being so, so different. I like that. I like that this trip will bring together people from many religions, backgrounds and nationalities, it's good.
I am Welsh, my husband is Australian and the Jones clan are from the States. We all jog along quite nicely together and I don't think anyone will annoy anyone else too much along the way. Ronnie talks a lot, so does Chef, we'll just leave them to it.
After 3 weeks up a mountain in Pakistan I'm sure we'll all be gagging for a beer, hopefully together.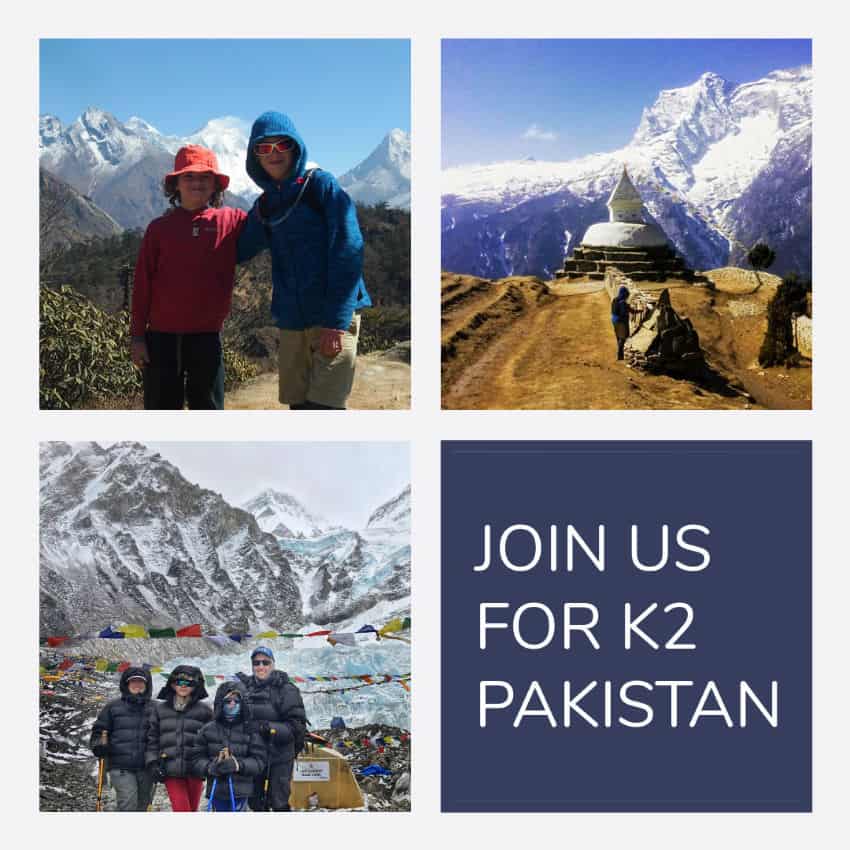 Watch, follow, comment, subscribe. Share this post on Facebook, follow us on Instagram or any of our social media channels and get in touch if you'd like to hear more about sponsorship opportunities.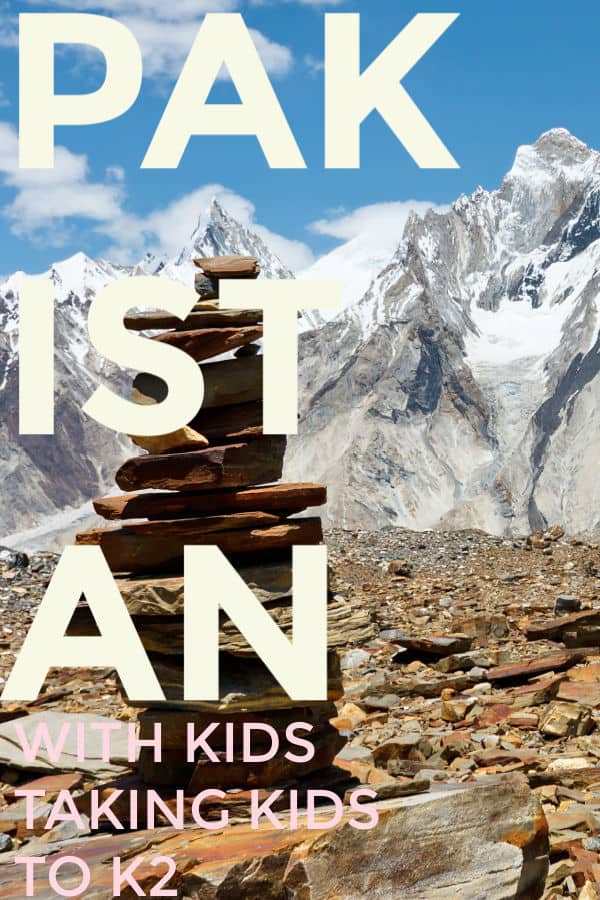 So thanks for reading. A big project, a lot of planning, a lot of sponsorship and media attention, but a trip of a lifetime and a golden opportunity to showcase tourism in a less popular region. Thanks to Ronnie, Amy and family for coming up with the K2 idea, I doubt we'd have thought of it. Thanks to you for being interested. And thanks to P M Imran Khan for having the vision to promote Pakistan as the next big thing in Himalayan trekking. Stick around to see us fail or succeed at trekking K2 with kids. Visiting Pakistan, the Karakorum, wow, it's like a dream. Subscribe!