Bali had always been on my bucket list. We were living in tropical Far North Queensland, Bali was as close to being on our doorstep as it would ever be, so we
decided to take D out of school for three weeks and go check it out. We'd never been before, my husband can't take time off in regular school holidays, I needed my Asia fix and , of course, travel IS education.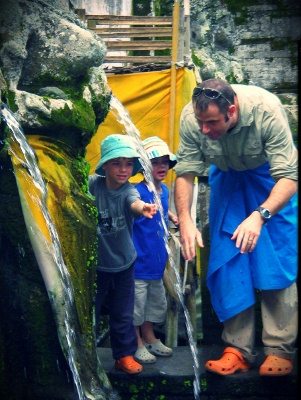 School, Homework, Yuk!
I dutifully trudged into school and asked the teacher for some homework to give to D while we were away. He wouldn't give me any, just told me to get D to keep some sort of journal while we were gone. That would have been fine if I had a child that could, or would, write, back then. He still hates it, but that's another story. This is the teacher that regularly forgot D's name and at a parent teacher evening showed me another child's work. So maybe he was a bit confused, who knows.
I was very unhappy with standards at the school, in teaching, safety, education, manners, dress, use of English, treatment of other people, right across the board. I hadn't decided to home school back then, I was still doing what was expected of me and trying to do my very best for my son. In hindsight, knowing what I now know about the nature of education, I wouldn't have worried at all, just gone and had a good time and showed the boys some of the wonderful things that make up our world.
But, I was anxious Mummy, so I packed the sight words and tried to get D to memorize them as we sat in cafes in the evening.
Evil Sight Words!
Put yourself in the shoes of a 6-year-old. You are struggling to read, resent being forced to read incredibly boring, graded readers in school, hate sitting still, you just want to have fun and run around. How would you feel if your Mum takes more of that boring, hard, tedious work on holiday with her? Worse still, sight words, the hardest of the hard, the undecodable, and you have to what? Memorize them? What for?
It didn't work out too well, obviously. Poor D.
Now my younger son is at the sight words stage I can see how pointless all that was. He has just picked up all those words, naturally, through his own curiosity and experimentation with language and he's picked them up far quicker than his older brother ever did.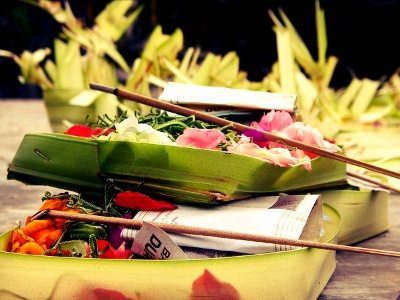 I still have those lists here, a remnant of school. Every now and again I get them out and ask him if he can read them, no pressure, it's just for me to reassure myself. He can, he's progressing fine.
I'm so sad that D had to go through all that, it upsets me terribly, but the eldest is always the experiment, in a way, you are more likely to get it right with the younger one.
A Natural Reader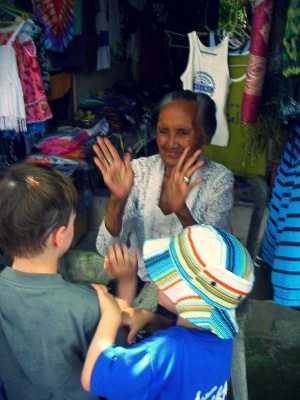 D does now, of course, know all his sight words. As soon as he started reading for pleasure, not because somebody else was forcing him to, things just came naturally. With just a little help from Mum if he was stuck. He reads. He reads Tolkien, Hemingway, Harry Potter. He LOVES reading.
Bali is lovely!
So much for sight words. Bali was lovely! We backpacked around a bit and covered most of the island, Ubud was favorite a center of culture, markets and monkeys in the cool of the mountains. Transport was no problem, food was good, accommodation was easy to find at whatever price level. The boys learnt so much about culture, dance, music, religion, food, climate, rice, coffee and spice production, the fabulous Balinese people, the list goes on. But no sight words.
I can feel some of you tut tutting, firm in your belief that sight words are an essential part of learning to read. I believe that they are not. I have seen that, for my children, they are not. I believe they are only needed in a school situation where 20 or 30 kids need to be at the same point at the same time, which of course only works for average kids and is an artificial learning scenario. What do you think? Please tell me, I'm tough, I can take it!
(Can I whisper this very quietly, I feel the same about times tables..shhhhh!)