Description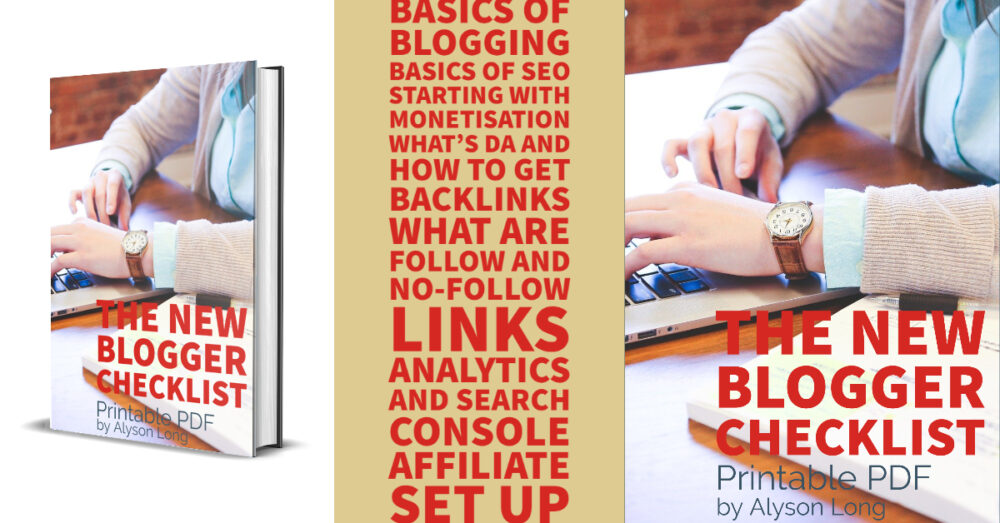 A checklist of tasks and things to know for new bloggers. Ideally for bloggers so new that they haven't even started to create their blog yet, but also for intermediate bloggers with a few blog posts under their belt who need to start blogging and monetising seriously. I was you once, I didn't do most of this stuff until months or years in and I was leaving money on the table.
The New Blogger's Checklist is a printable, downloadable list of tasks and know-how in bullet point form. Meaning you can wiz through crossing items off as you do them or get your head around them, Easy!
Any post on this site may contain affiliate links. We earn commission on these should you make a purchase. All recommendations are genuine and we are not paid to include products, hotels, and so on.
Alyson is the creator of World Travel Family travel blog and is a full-time traveller, blogger and travel writer. A lifetime of wanderlust and now over 7 years on the road, 50+ countries allowed the creation of this website, for you. She has a BSc and worked in pathology before entering the travel arena and creating this website. World Travel Family Travel Blog has been helping you travel more, better and further since 2012, when Alyson and James first had this life changing idea. On this site you can find endless travel information, tips and guides plus how to travel, how to fund travel and how to start your own travel blog.