Last Updated 23/08/2019.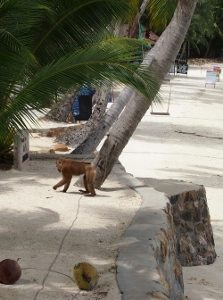 We really have stumbled on a little slice of paradise on Ko Phangan.
The beach is perfect. Clear, safe waters and an aquarium of sea life for us to explore. The kids are happy playing with new friends and we have a simple but lovely beachside bungalow to call home.
We had a bit of excitement this morning. The arrival of the Ko Phangan monkeys.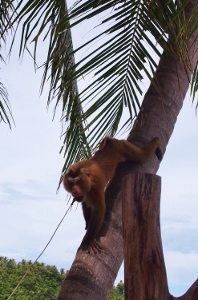 Trained working monkeys, with their handlers. Large, aggressive looking males, so we stayed well away.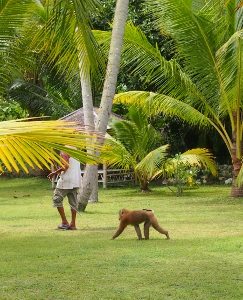 They scampered up the coconut palms, gave each nut a monkey-handed twist and the older nuts fell to the beach. I have never, in all my years of travelling, seen monkeys do this job before.
We really should take this idea back to Port Douglas, it's $50/tree for safety de-nutting back there!